FREE Concert with Glass Cats!
An OFFICIAL Brewfest event – LIVE ON THE BEACH featuring The Glass Cats
Glass Cats has been playing their experimental jam-based, funky soul-filled grooves around town for the past couple of months. The four-piece band consists of Myles Mancuso on guitar and vocals, Mark King on bass and vocals, Michael Wingate on keys and vocals, and Evan Valentine on drums and vocals.
Date: Sunday, September 4th
Time: 6pm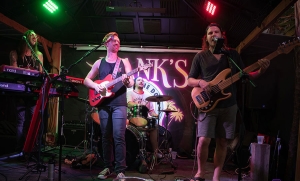 Sign up for exclusive offers – direct to your inbox!