12 Fantasy Fest Events You Don't Want to Miss
Cult Classics & Cartoon Chaos | October 21-30 | Key West
We can't wait to welcome fun-loving revelers from around the world back to paradise for ten days of creative costumes, parties, and libations for Fantasy Fest 2022: Cult Classics and Cartoon Chaos. This year we thought we'd spotlight one or more events each day, including live concerts at Southernmost Beach Resort and our Sister Property, The Marker Key West Harbor Resort. Join us for pool parties, live music, a concert on the beach, and hangover parties to celebrate another successful Fantasy Fest. Here are twelve of our favorite Fantasy Fest themed parties and events for you to add to your itinerary.
Goombay Festival
Friday, October 21st, and Saturday, October 22nd
Goombay Festival is a local favorite street party showcasing island arts and crafts, music, and food in the heart of Key West's historic Bahama Village neighborhood. Nonstop musical entertainment ranges from gospel to reggae—noon to midnight; FREE.
Zombie Bike Ride & After Party
Sunday, October 23rd
The zombie bike ride is back for another wild run from East Martello to Downtown Key West. Head over to Zombieland in Fort East Martello at 2 PM – there will be bodies painted and mid-afternoon snacks from 2-6 PM. Join the thousands of costumed zombies on bikes at 6 PM when the invasion heads down to Duval Street for the Zombiefest. 
ZOMBIEFEST OFFICIAL AFTER PARTY 
Celebrate completing the wildest ride of the year with a DJ After Party at the Coffee Butler Amphitheater! Learn more.
HEROES AND VILLAINS RUN/WALK 5K
Monday, October 24th, 6 pm
Be SUPER, be EVIL, be AWESOME and get your run on! Dress up as your favorite Superhero or Super Villain and run, walk or fly to the finish line. The first 400 to register to get a custom-designed puzzle piece finisher medal! The race starts and finishes near the beach at the Southernmost Beach Resort parking lot, behind the La Mer House at 506 South street. The race course goes through historic Old Town Key West. Free beer and snacks after the race. Extended Happy Hour all night long at Southernmost for runners; ½ off appetizers and $5 Beer, House Wine, and Well Drinks. Learn more.
TUTU TUESDAY RETURNS!
Tuesday, October 25th, Doors open at 7 pm
Tutu Tuesday is back! Come in your favorite tutu-themed costume. We will celebrate the glory of the TuTu! Dance Party with Jevne + Multiple DJs, Get Tickets Now $22 Available at 22&Co Entrance at 504 Angela Street, Online sales start October 1st, Doors open at 7 PM, No Tutu No Entry! Learn more.
PET MASQUERADE
Wednesday, October 26th, 6:30 pm
The Pet Masquerade welcomes frisky pets and playful owners performing for fame, fortune, and prizes beginning at 6:30p on the stage of the Key West Amphitheater at the Truman Waterfront Park! Learn more.
THE HEAVY PETS, LIVE ON THE BEACH
AT SOUTHERNMOST BEACH RESORT
Thursday, October 27th, 3-6 pm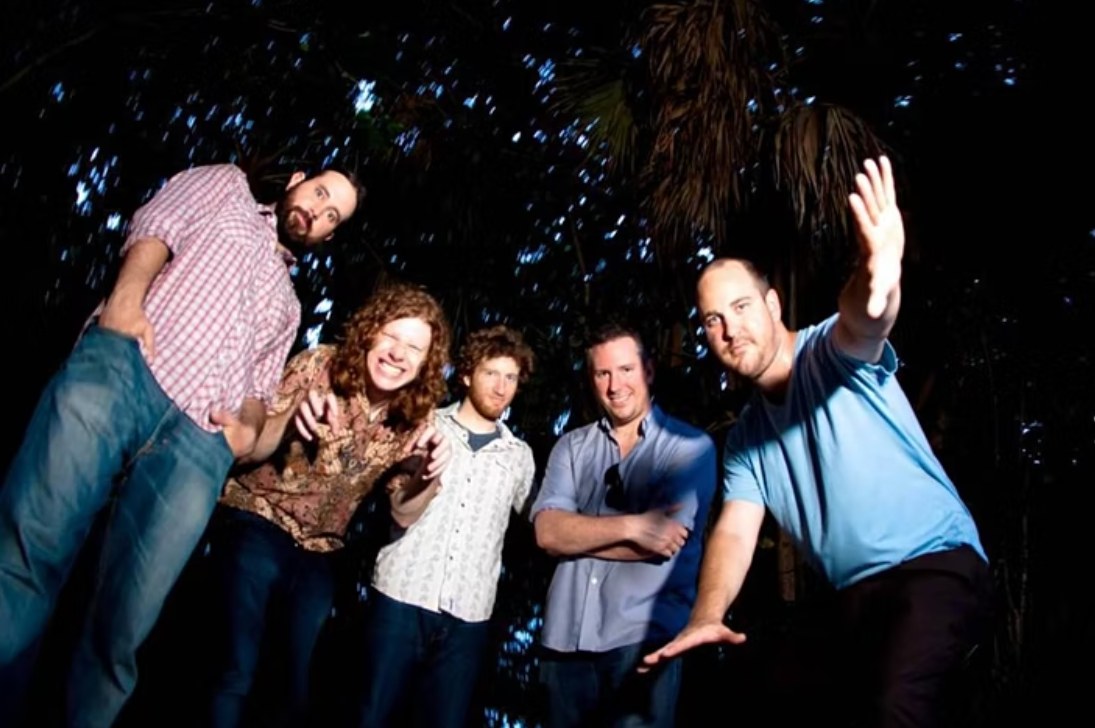 The Heavy Pets are a funked-up rock and roll band from South Florida. Called "a living, breathing force of nature" by Relix magazine, they are known for their songcraft and powerhouse live performances. The band has been a mainstay on the national touring circuit for over a decade and released its fourth full-length studio album Strawberry Mansion in February 2018. FREE! 3-6 PM Reserve your space HERE.
RED ELVISES POOL PARTY AT THE MARKER!
Friday, October 28th, 4-6 pm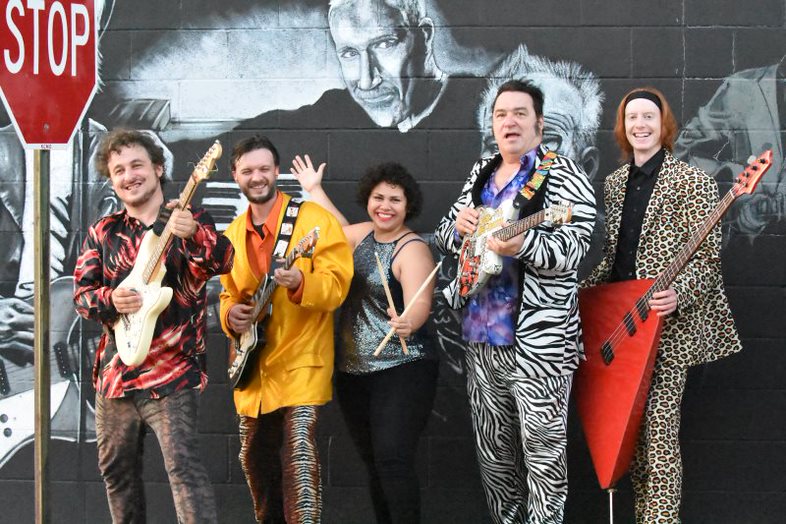 Get your swimsuit and come out to party with Red Elvises at The Marker Key West Harbor Resort.! This band has produced 12 studio albums, two live albums, a live concert DVD, and a Greatest Hits compilation. Some of their most notable film contributions include music and or performances in "Six String Samurai," "Mail Order Bride," "Armageddon," "Skippy," "Melrose Place," "Fastlane," "Penn and Teller's Sin City Extravaganza," "VH-1 Behind the Music", and "MTV. No matter where they perform, Igor & Red Elvises always bring the party. FREE! 4-6 PM Reserve your space HERE.
SEVEN DEADLY SINS DINNER & COCKTAIL PAIRING
Friday, October 28th
La Mer & Dewey Deck at Southernmost Beach Resort
Join us on the beautiful La Mer & Dewey deck overlooking the Atlantic Ocean at the Southernmost Beach Resort. Created by Chef Alexander, this seven-course meal extravaganza, distinctly paired with a specialty cocktail/ wine/ or champagne, will leave you feeling lust, sloth, and pride! Click HERE to reserve your spot, and click HERE to view our menu. For more info, call Courtney @ 407.765.7718.
CAPTAIN MORGAN'S MASQUERADE MARCH
Friday, October 28th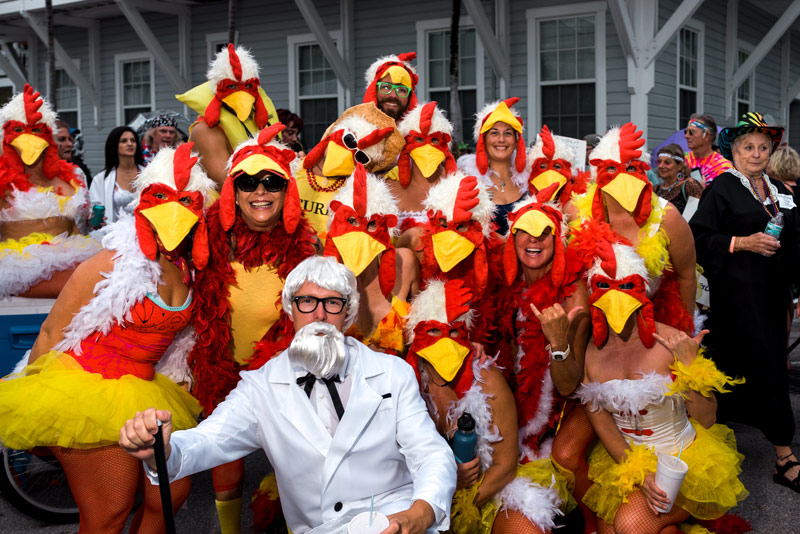 Join the crowd as they parade through Old Town with music and noisemakers! Thirst quenchers are provided at selected guesthouses, and Southernmost Beach Resort is one of them. The March begins at the Old Town Wine & Spirits on Truman, but revelers can join the mad march anywhere along the ONE route! Start marching at 5:30 PM; All welcome; FREE. Learn more.
BUD LIGHT FANTASY FEST PARADE
Saturday, October 29th, 7 pm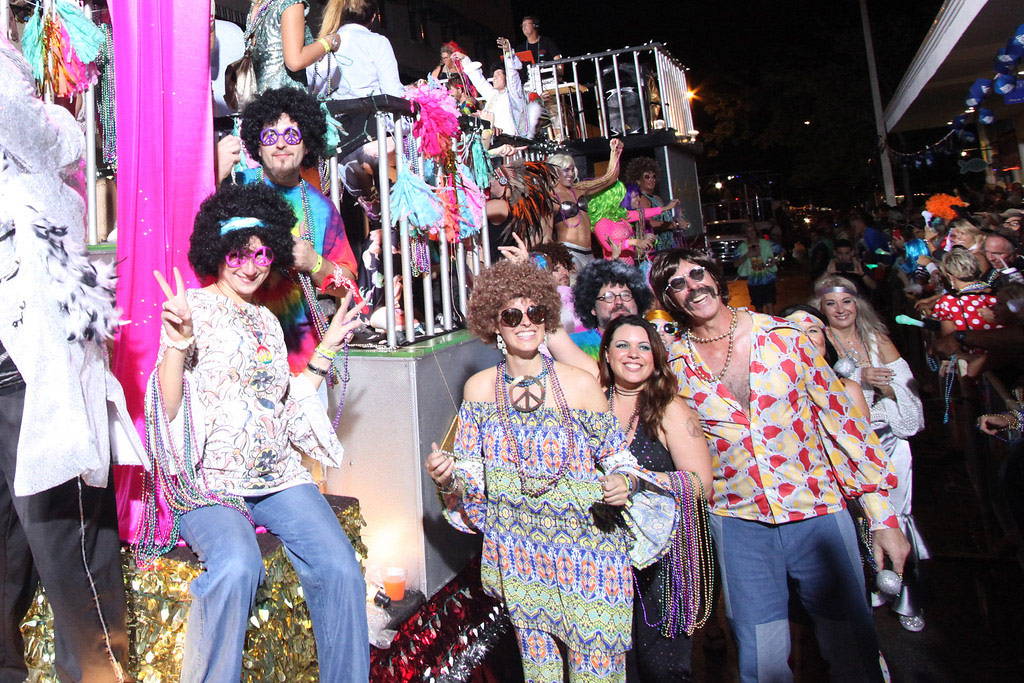 Join 70,000 exuberant partygoers as this year's Bud Light Fantasy Fest parade rolls down Duval Street with glittering floats, spectacular costumes, and dazzling dancing groups! The parade starts at 7 PM; FREE.
HANGOVER REHAB POOL PARTY AT SOMO'S PINEAPPLE POOL
Sunday, October 30th, 1 – 4 pm
Southernmost Beach Resort
We'll have plenty of food and drink specials, a live DJ spinning all your favorites, and free Booze Bandages for the first 50 guests to bring you back to life! Reserve your space HERE.
REGGAE REHAB POOL PARTY AT THE MARKER w/REGGAE LOU & THE KIND BUDZ
Sunday, October 30th, 2 – 5 pm 
Are you feeling hungover after your long week of debauchery? Captain Morgan, Ketel One Botanicals, and Booze Bandage to the rescue! We'll have plenty of food and drink specials, live music by Reggae Lou, and free Booze Bandages for the first 50 guests to bring you back to life! The Marker Key West Harbor Resort, FREE! Reserve your space HERE.
To get the full scoop on Cult Classics and Cartoon Chaos, view the 2022 Fantasy Fest schedule of events here. It might even give you a little costume inspiration.
Fantasy Fest is one of the world's best costume festivals. Add it to your travel bucket list, and share your memories with us! #somolife
Sign up for exclusive offers – direct to your inbox!