Dining
Taste America's Caribbean
Fresh flavors from the boat to your table. Southernmost serves up island cuisine with a unique twist. Just 90 miles from Cuba, you can indulge in dishes equally inspired by our Caribbean neighbors, as well as classic Americana and Asian-fusion. Listen to live-music poolside with a cocktail in hand while diving into grilled flatbreads. Grab a burger and settle in for a game of foosball. Share an intimate, beachside bistro dining experience on America's Southernmost Point. Whichever you choose, you'll be met with locally sourced ingredients, friendly staff, and a great view.
Southernmost Beach Café
Just 90 miles from Cuba with the beach as its backdoor, the Southernmost Beach Café serves up local flavor and boat-to-table freshness with a little twist. Treat yourself to the Café's uniquely Southernmost menu, a blend of Caribbean and Asian-fusion cuisine.
The Southernmost Beach Cafe is accessible. For more information, please view our Accessibility Statement.
Learn More
Oceanfront dining tables with blue chairs and white linen clothes and empty drinking glasses at each place.
Multiple tables with white cloth at Southernmost Restaurant.
Pineapple Bar
Experience true Southern hospitality from the beautiful poolside Pineapple Bar. Relax and unwind with an extensive list of beers and wines, or our signature cocktail—a pineapple caipirinha made with a freshly muddled Florida pineapple. Cheer on your favorite team from the bar TVs or enjoy house-made flatbreads while you listen to live music.
Learn More
View of the pool with many white lounge chairs surrounding and palm trees.
Poolside Pineapple Bar at dusk.
Shores Bar
Southernmost's hottest spot. The perfect place to take in stunning views of the Atlantic and South Beach while sipping our signature Key Lime Colada cocktail. Enjoy the same Caribbean-Asian fusion favorites available at the Southernmost Beach Café, with some added light bites and American classics on our Shores Bar menu.
Learn More
Front facing shot of Shores Bar from pool at Southernmost Beach Resort.
Poolside Shores Bar at dusk.
True Blue
We believe in taking care of the very thing that sustains our wonderful menu and stunning views. Not only are we next to the ocean, we're dedicated to protecting it as well. That's why we're making strides to go as green as possible, by using paper straws coated in beeswax and recyclable bamboo fibre containers instead of plastic to help lighten our impact on the environment.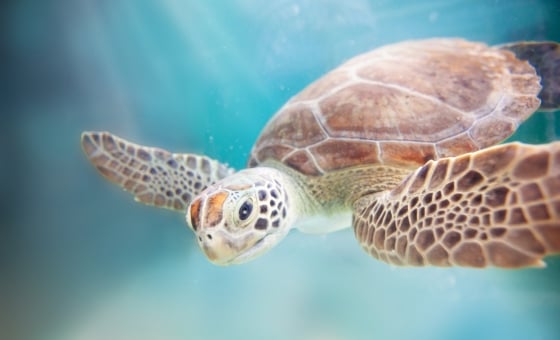 Sign up for exclusive offers – direct to your inbox!