2019 Key West Festival Guide
5 Key West festivals to add to your travel bucket list
The lineup and our top picks for the 2019 Key West festival season include some of the things we just happen to love: music, mermaids, Hemingway, a beer fest on the beach and forty years of Fantasy Fest! Plan ahead, mark your calendar and add these Key West festivals to your 2019  travel bucket list: Key West Songwriters Festival, Key West Mermaid Festival, Hemingway Days, Key West Brewfest and Fantasy Fest!
Key West Songwriters Festival May 8 – 12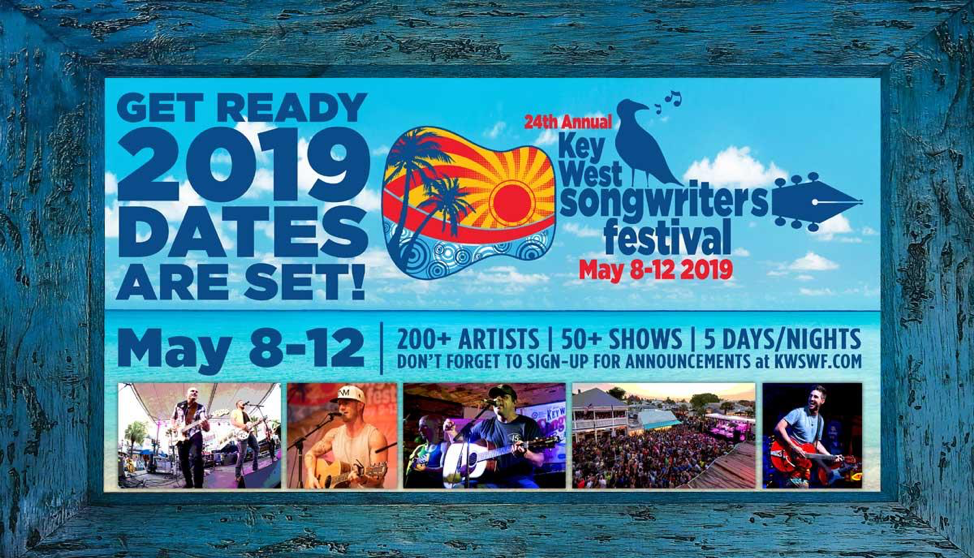 Plan ahead, make your reservations and head to Key West for the 24th Annual Key West Songwriters Festival, May 8 – 12, 2019.  200 + Performers, 50 + Shows in five days and nights all taking place right here in Key West.  The festival revolves around five days and nights where live music bliss introduces crowds to the faces, voices, and stories behind the songs.
Southernmost Beach Resort has been a long time sponsor of this event, and we look forward to welcoming the fantastic songwriters and performers to the island. We also look forward to having them perform at our resort.  Stay tuned for updates by visiting our Facebook Events Page.
Most of the Key West Songwriters Festival events are free, and some are ticketed so make sure to stay up to date by visiting the website.  The festival lineup and schedule will be coming soon.   Visit the Key West Songwriters Festival to learn more.
Key West Mermaid Festival July 5 – 7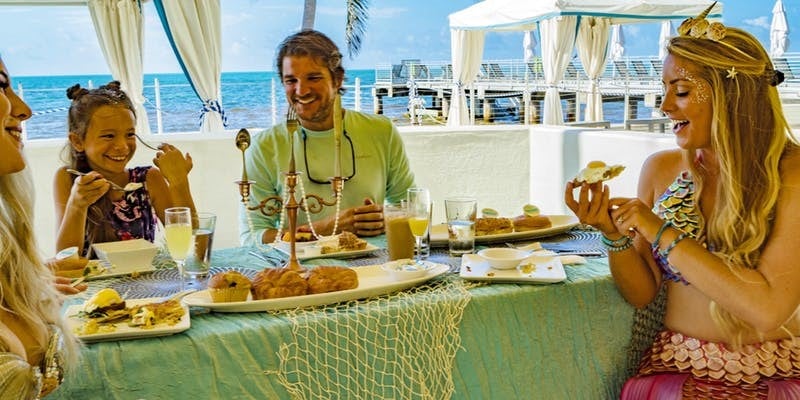 Photo Credit: Key West Mermaid Festival
Yes, there is even a Key West Mermaid Festival, and it is founded by Key West native mermaid, and local mermaid boutique owner.  This festival invites you to go back in time to an island called Cayo Hueso (Bone Cay), where the Gulf meets the Atlantic, and the captains, seafarers, and fishermen would tell their stories of the sweet sirens' songs.
It's a three-day family-friendly event that welcomes mermaid enthusiasts from around the world,  to our magical island to raise awareness for our beautiful oceans and educate all humans to swim safely in mermaid tails.
We are thrilled to be part of this fantastic festival and celebration. Join us on Saturday, July 6th for Breakfast with the Mermaids at Southernmost Beach Cafe!  More details to come.  For now, mark your calendar and visit the Key West Mermaid Festival website for updates and event information.
Hemingway Days July 16 – 21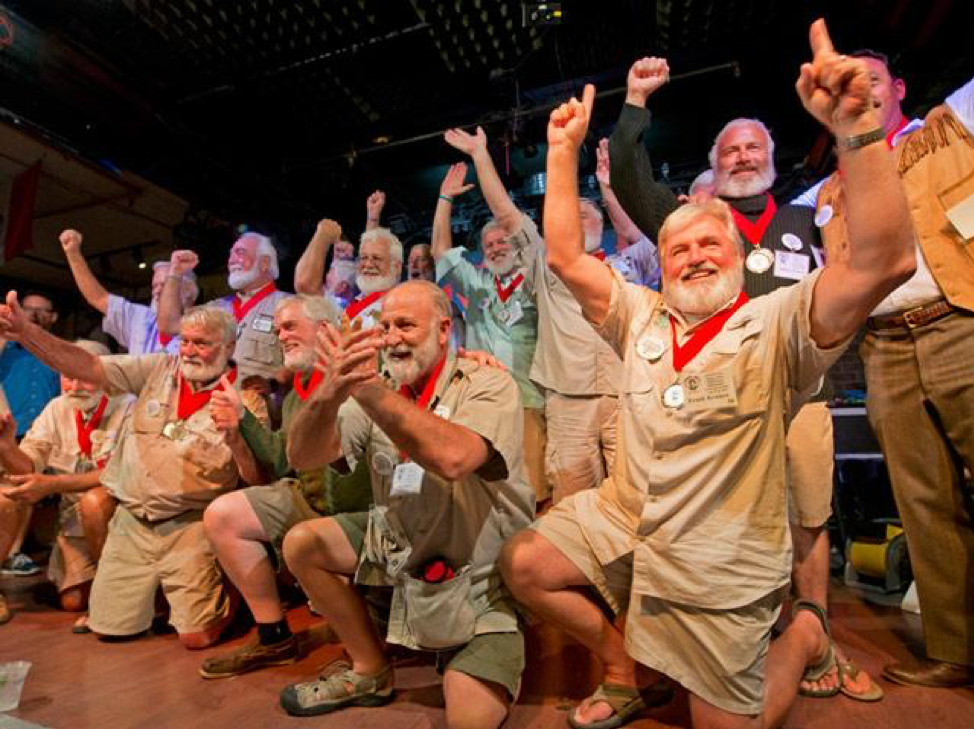 Photo Credit: Fla-keys.com
Key West Celebrates Ernest Hemingway!  The 39th annual celebration of the legendary author's work and lifestyle, features literary readings, the Running of the Bulls, a short story competition, fishing tournament, 5k Run and Paddleboard Race, Sloppy Joe's Look-Alike Contest and a birthday "party" commemorating Ernest's July 21st birthday.

Southernmost Beach Resort is a proud sponsor of the 2019 HEMINGWAY 5K SUNSET RUN & PADDLEBOARD RACE on July 20th, and we look forward to seeing you on race day at registration and at the awards party at the beach!
Key West Brewfest August 29 – September 2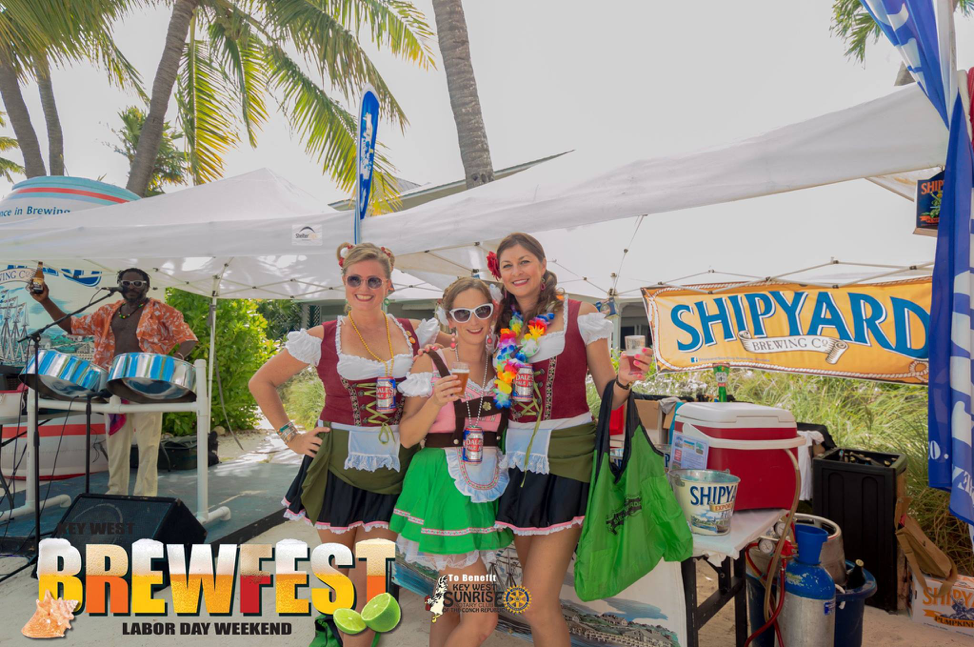 10th Annual Key West Brewfest – Labor Day Weekend
Nearly 200 beers and micro-brews are on tap at this annual growing event that benefits the charitable efforts of the Key West Sunrise Rotary Club of the Conch Republic. Every year this Brewfest gets bigger and better.  Some of the events include beer dinners, beer brunches, Brewfest happy hours, pool parties, late-night parties, seminars, and the Signature Tasting Festival Event on Saturday (Aug. 31) right here at South Beach!
The 2019 Brewfest event schedule has not been updated yet but we encourage you to bookmark the Brewfest website or visit our Facebook Events Page so you can keep tabs on what's happening in the future.  Learn more about Key West Brewfest.
Fantasy Fest Key West, October 18 – 27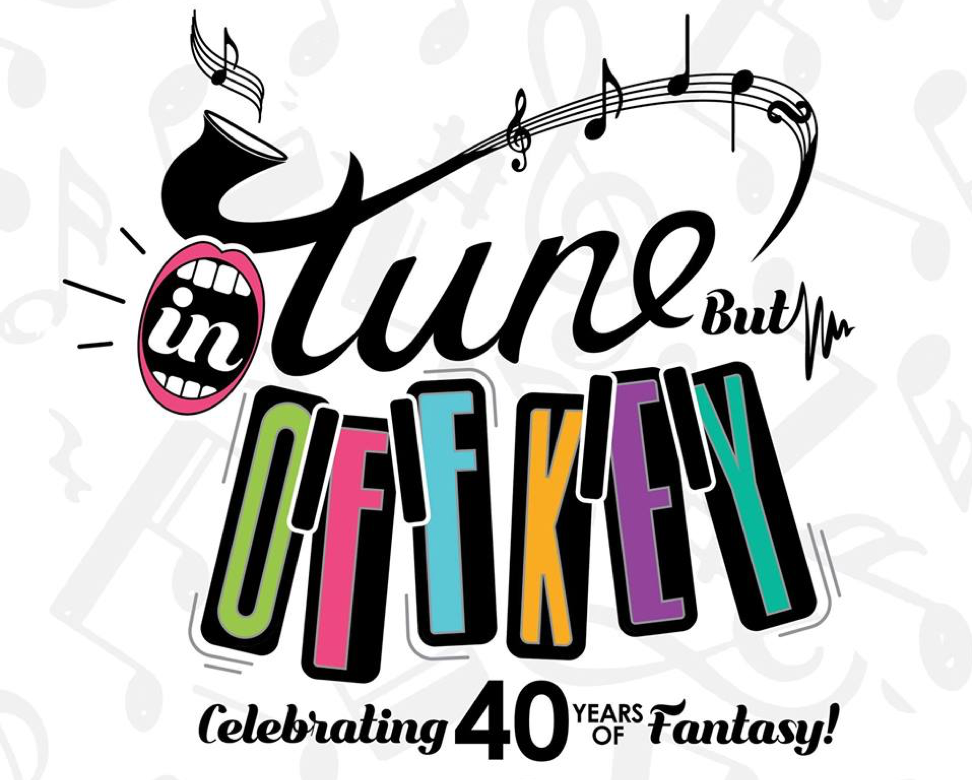 2019 Theme: In Tune, But Off Key! Celebrating 40 Years of Fantasy Fest!
Can you believe Fantasy Fest is celebrating its 40th year!  It looks like this year we will all be celebrating this 10-day festival where fun-loving revelers from around the world bring their creativity, costumes, and imagination to the Southernmost city!
Consider spending all 10 days with us because each day of the festival brings something extra special to the island.  There will be pool parties, beach parties, a Zombie Bike Ride, Tu Tu Tuesday Party, nightly themed parties like the Toga Party at Sloppy Joes' and the Party in Plaid at Captain Tony's Saloon and so much more…
Visit the Fantasy Fest website to learn more about the 2019 schedule of events and book your Key West accomodations now for Fantasy Fest today as rooms on the island will be scarce – it's so popular that Key West hotels sell out.
The 2019 Key West Festival Guide will help you plan and schedule your festival vacation.  You know what they say, know before you go, plan ahead and book your trip to Key West ahead of time.
What Key West Festivals and events are on your travel bucket list?  #somolife
Sign up for exclusive offers – direct to your inbox!