2019 Key West Songwriters Festival
Brad Paisley to headline the 24th Annual Key West Songwriters Festival
Start spreading the news! Brad Paisley along with more than 150 Singer/Songwriters are heading to Key West May 8th to 12th for the 24th Annual Key West Songwriters Festival. It's the one music festival you'll want to add to your travel bucket list and here's why:
The Key West Songwriters Festival is the largest festival of its kind where visitors to the island will get introduced to the faces, voices, and stories behind the songs. More than 150 artists will perform, there will be more than 50 free shows at 30 unique venues and infamous bars and restaurants around town over five days and nights. The majority of the shows are free, and there are some ticketed events held at indoor and outdoor venues – at beaches, bars, boats, resorts, and historic theatres.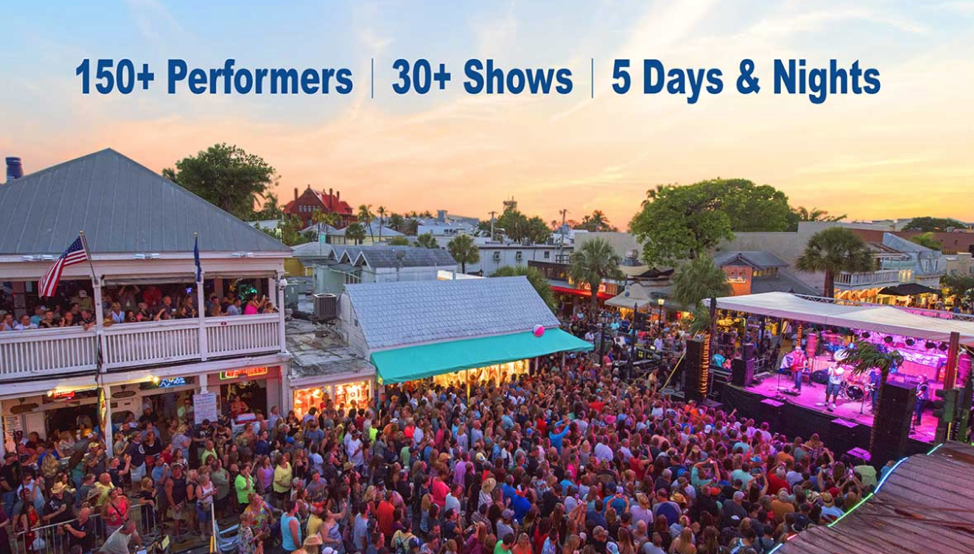 Brad Paisley and Ryan Hurd Take The Stage in Key West
Main Stage Duval Street Concert, Saturday, May 11th at 7pm (FREE CONCERT)
Brad Paisley is set to perform on Saturday, May 11 on the world famous Duval Street, in a free block-party-style show.  The Key West Songwriters Festival Main Stage Duval Street Free Concert hosted by Storme Warren starts at 7 pm with performances by Arista Nashville's Brad Paisley and RCA Nashville's Ryan Hurd.
The 2019 Artist Lineup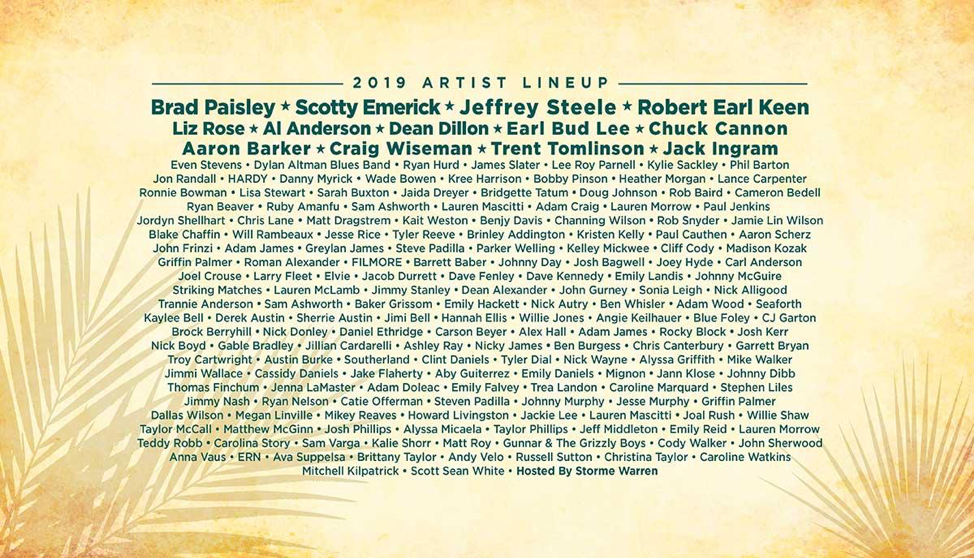 For a complete listing of shows, venues, and participating songwriters and performers, visit Key West Songwriters Event Schedule online.
Songwriter Events at Southernmost Beach Resort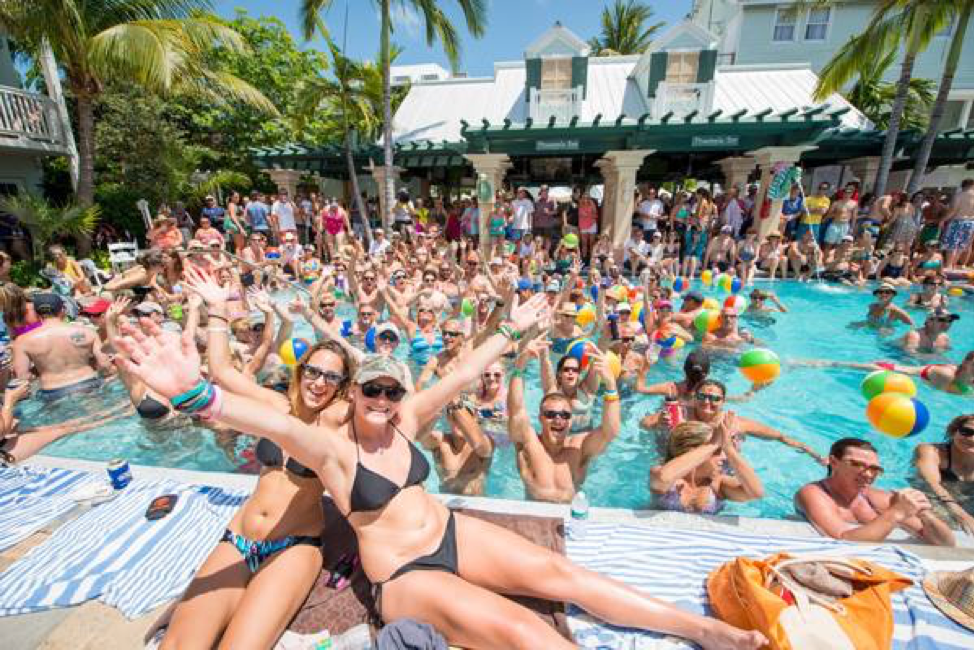 Southernmost Beach Resort Beach Bash
Thursday, May 9th at South Beach
Pool Parties, Beach Parties and Private Concert at the Oceanfront Pavilion – all events taking place at South Beach and Southernmost Beach Resort!  Here is the schedule of #somolife Songwriter events:
Noon – Nick Wayne, Hannah Ellis, Parker Welling, Josh Kerr
1:00pm – Mike Walker, Fancy, Kree Harrison
2:00pm – Dallas Wilson, Jackie Lee, Jaida Dryer, Brinley Addington
3:00pm – HARDY, Joey Hyde, Ben Burgess
Free show, no tickets required.
Southernmost Beach Resort Pineapple Pool Party
Friday, May 10th at the Pineapple Pool
12:00pm – Jacob Durrett, Ben Burgess, Brock Berryhill
1:00pm – Willie Jones, Jake Flaherty
2:00pm – Troy Cartwright, Parker Welling, Teddy Robb
3:00pm – Jackie Lee, Mike Walker, Carson Beyer
Free show, no tickets required.
Songwriters Showcase at Southernmost Beach Resort (Ticketed Event $$)
Saturday, May 11th, 4:00-6:30pm at the Sand Bar Ocean Pavilion
Adam Doleac, Chris Lane and Doug Johnson
Join us at Southernmost Beach Resort's Sand Bar Oceanfront Pavillion for an intimate Songwriter Showcase featuring Adam Doleac performing at 4pm and Chris Lane, Doug Johnson performing at 5pm.
General Admission $30
Meet & Greet $50 (includes show admission plus Meet and Greet following the show)
Doors open 3pm –  Purchase Tickets Here
Southernmost Beach Café Songwriters at South Beach
Sunday, May 12th at South Beach
12:00pm – Kaile Shorr, Jordyn Shellhart, Mignon
1:00pm – Mikey Reeves, Emily Hackett, Alex Hall
2:00pm – Adam James, Ryan Beaver, Clint Daniels
Free show, no tickets required.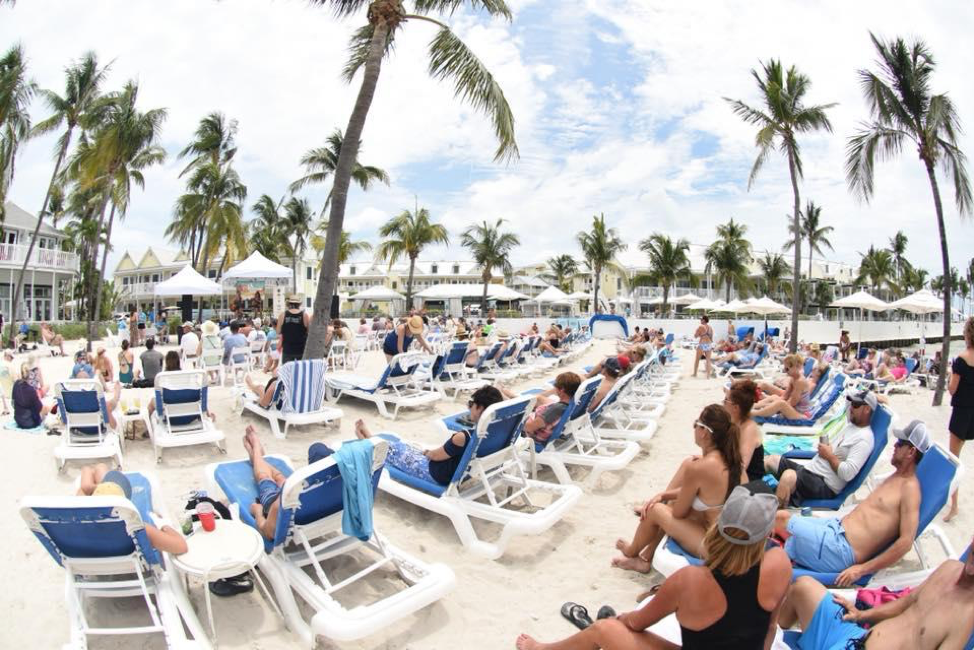 Photo Credits: Key West Songwriters Festival
Festival Tips
Make sure to know before you go and get your tickets to the shows in advance – they will sell out!  The majority of the concerts are free but heads up, you definitely want to get there early to get a good seat.  It doesn't matter if the venue is boat, beach, pool or bar – get there early.
Stay up-to-date and find out who else is performing when and when by checking out the festival website.
Proceeds from the Key West Songwriters Festival will benefit The BMI Foundation, a nonprofit that since 1985 supports the creation, performance, and study of music through awards, scholarships, grants and commissions.
Enjoy the 2019 Key West Songwriters Festival from May 8-12 and share your favorite photos and experiences with us. #somolife
Click here to learn more about the festival.
Sign up for exclusive offers – direct to your inbox!