3 of The Best Key West Watersport Activities & Adventures
3 of The Best Key West Watersport Activities & Adventures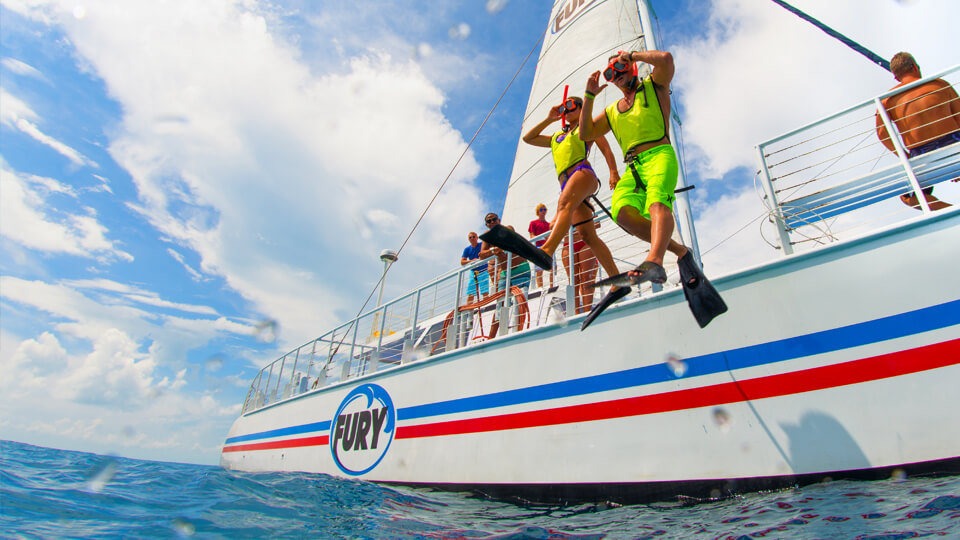 There's no shortage of fun in Key West, and that couldn't be more true when we talk about our watersport activities and adventures at sea. Get ready to explore our beautiful reefs, marine life, mangroves, and more as we take a look at the most popular excursions, sunset sails, and boat tours offering mesmerizing views from above and amazing sights at sea. Here are a few of our favorites from Fury Water Adventures.  
Commotion on the Ocean
Key West Sunset Sail with Live Island Music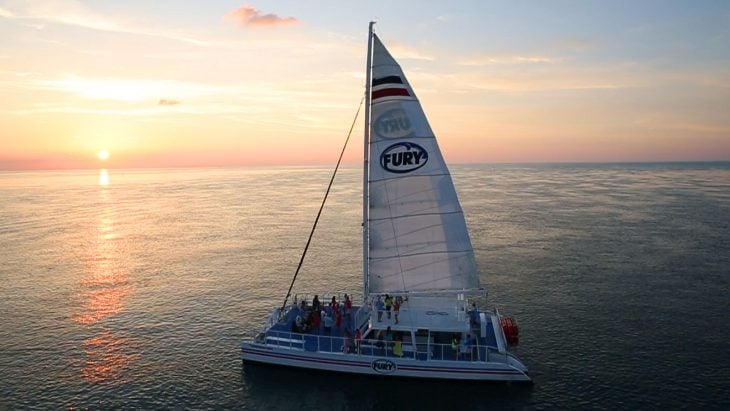 Let's Celebrate Sunset! The best way to see Key West's world-famous sunset is to book a sunset sail and cruise with entertainment. One of the most popular sunset sails with live music is the Commotion on the Ocean, State-of-the-Art 65 ft Catamaran. Sit back, relax, have cocktails with new and old friends while listening to Key West's best musicians performing live to the backdrop of the setting sun.
Pamela1125 on TripAdvisor had this to say about her Commotion on the Ocean experience:
"Awesome !!! Second time on this sunset cruise. A must-do while in Key West !!! Awesome friendly and fun crew; spectacular live band. Worth every penny. Awesome awesome awesome."
What to expect: A two-hour sunset sail featuring live music, hot and cold appetizers, ice-cold margaritas, champagne, various beer, wine and soda.
Check-in is 6:00 pm. Departs 6:30 pm from the HISTORIC SEAPORT, located on the corner of Greene St. and Elizabeth St. next to The Conch Republic Seafood Company. (Note you will be notified of check-in and departure times when you book your adventure as it's all based on when the sun sets in paradise. Don't worry, the team at Fury has it all figured out!)
Learn more about Sunset Sails and Cruises in Key West. 
Island Adventure Eco Tour
Snorkel, Kayak, and Paddleboard
Discover a remote nature sanctuary on this 4.5 hour, half-day activity-filled sun and fun-filled adventure. Explore the great outdoors via paddleboard, kayak, snorkel, or simply relax on the sandbar – it's where the locals go. Be on the lookout for dolphins and sea turtles, and other marine life. A buffet lunch and wine and beer are included in the tour price.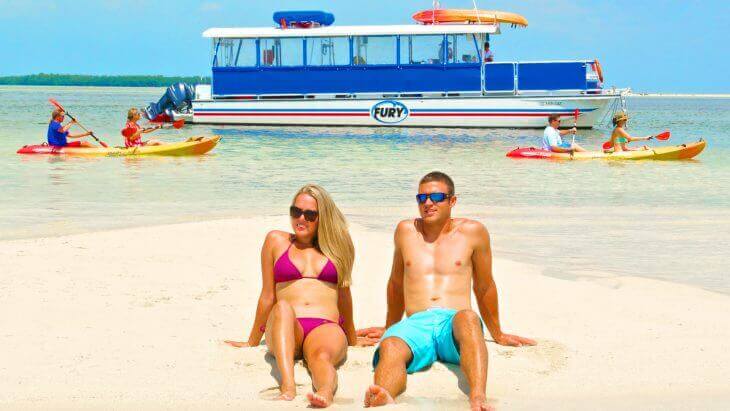 Briandavidgriff on TripAdvisor said this about the Island Adventure:
"Great Adventure! Half-day island/sandbar adventure was amazing. We snorkeled for about 30 minutes and saw some pretty awesome marine life. Second part of the trip was the best part. We got to chill on a sandbar, saw dolphins, and kayaked around a mangrove island. Captain Bill was incredibly knowledgeable and you could tell he cares for the marine life and the ecosystem. Garrison and Isaac were great guides as well. Cheers!"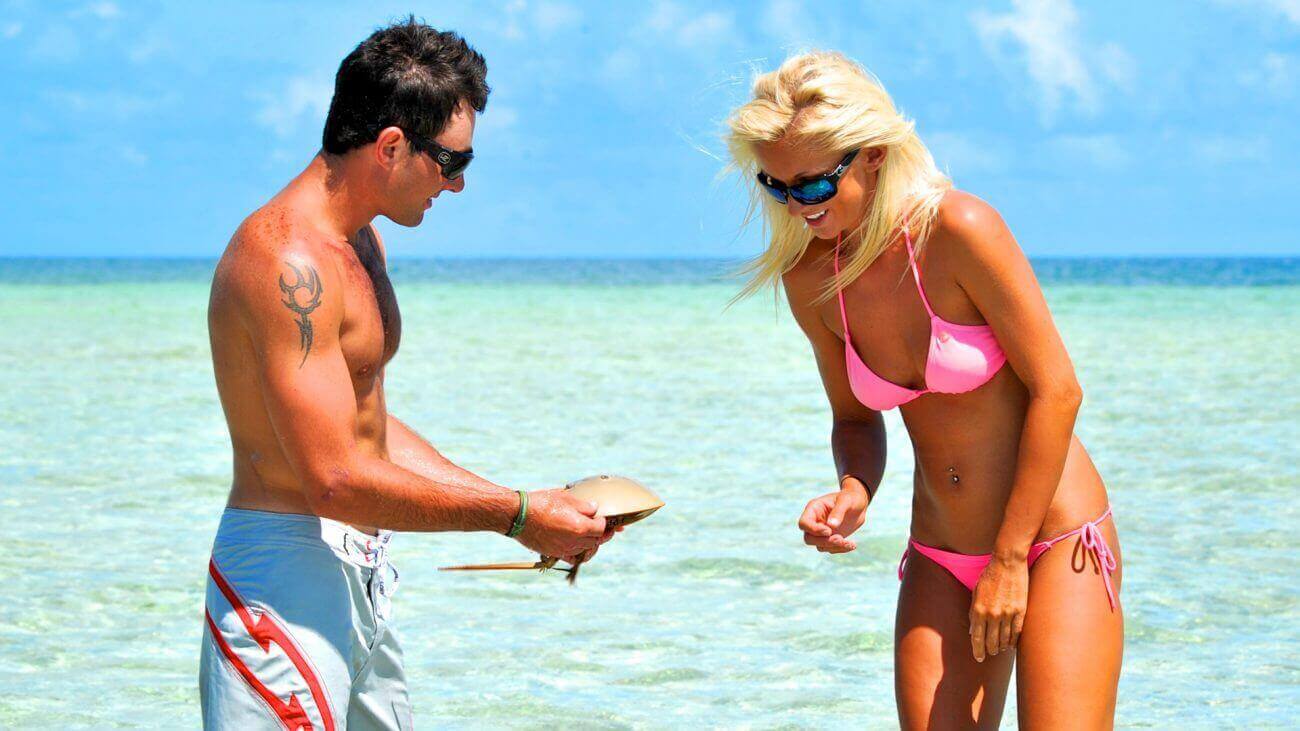 What to expect: On this 4.5-hour trip, guests enjoy laidback fun in the sun and the amazing eco-wonders of Key West's backcountry. You'll have the opportunity to see dolphins while heading out to the snorkel destination. While snorkeling, you might see stingrays, tropical fish species, sponges, coral formations, and so much more. Grab a kayak and explore the clear waters on a guided tour through the Key West mangroves. If you're looking for an authentic Key West island experience, this eco-tour is for you!
Choose between a morning or afternoon departure time. Check-In 9:00 am and 3:30 pm. Departs at 9:30 am and 4:00 pm from the HISTORIC SEAPORT, located on the corner of Greene St. and Elizabeth St. next to The Conch Republic Seafood Company.
Learn more about the Island Adventure Eco-Tour
FURY'S ULTIMATE ADVENTURE H2.0
Short on time and want to do as much as you can while visiting us in paradise? If that's the case (or just searching for a full day of fun), this is the one and the only adventure jam-packed with everything you'll want to do and see at sea while on vacation in the Keys.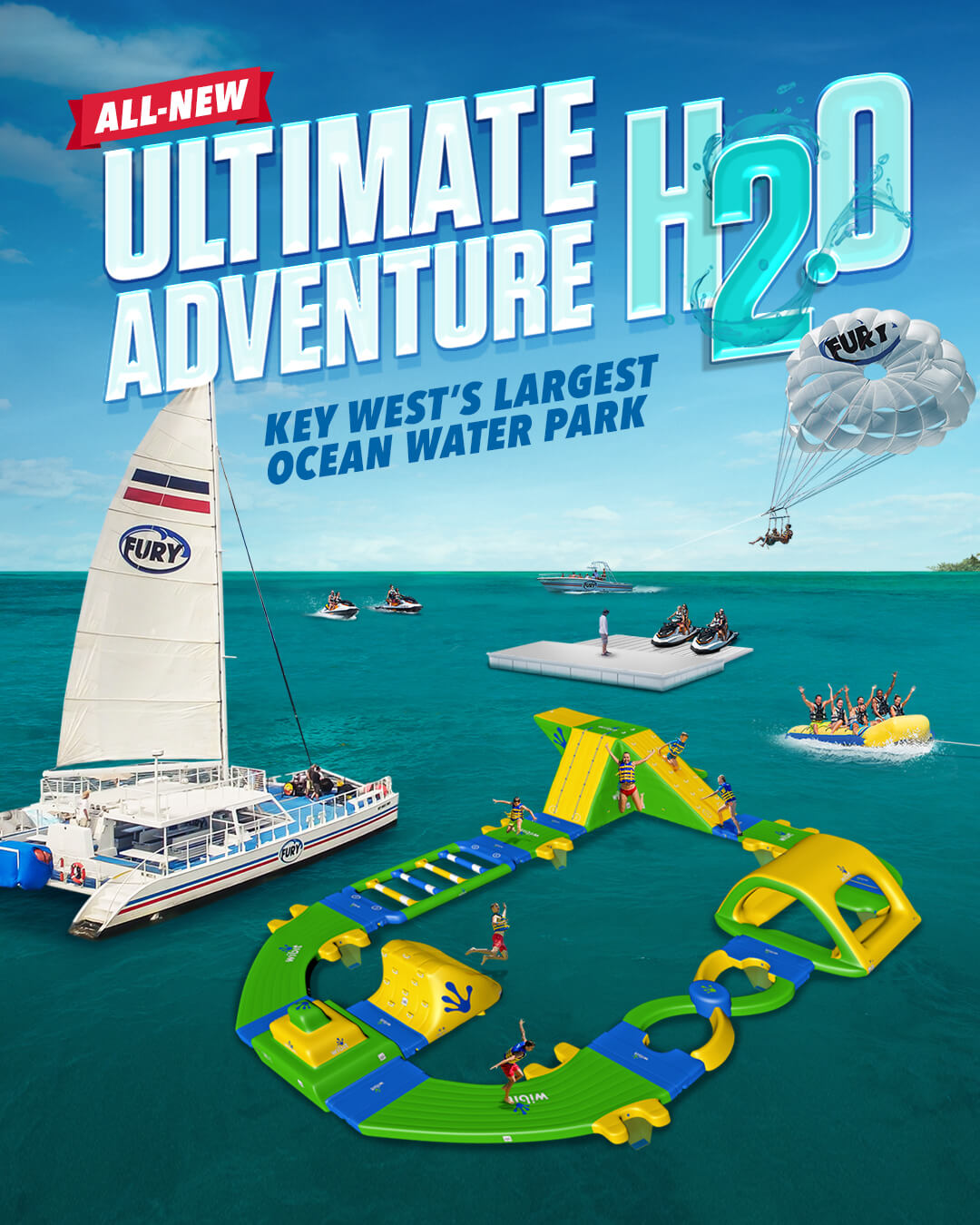 Amber Majzun had this to say about Fury's Ultimate Adventure on Facebook:
"My husband and our friends did the ultimate adventure and we had a blast. Captain Zak and his crew were awesome. Captain Hans and Hannah made our first parasailing experience one to remember. This adventure was amazing and we were able to cross a few things off our bucket list. We will definitely come back to Fury again."
Check-in is at 9:30 am. Departs 10:30 am from the HISTORIC SEAPORT, located on the corner of Greene St. and Elizabeth St. next to The Conch Republic Seafood Company.
Time and time again, our guests come back saying the same thing – this was hands down the best day ever and a must if you are in Key West! They are talking about their time with Fury Water Adventures: eco-tours, sunset sails and cruises, snorkeling, parasailing, jet-skiing, a glass-bottom boat tour, dolphin watches, kayaking, paddle boarding, and more. While we highlighted three of our favorites, you can see they offer so much more. Visit our concierge upon arrival to book the best adventure(s) for you!
Learn more about the water adventures and activities at Fury Water Adventures Key West.
Photo credit for this blog is Fury Water Adventures.
Ralph Waldo Emerson once said, "Live in the sunshine, swim the sea, drink the wild air." Make sure to enjoy the fun-filled water adventures waiting for you, and don't forget to share your memories with us. #somolife
Sign up for exclusive offers – direct to your inbox!