Fantasy Fest 2018: Oh, The Games We Play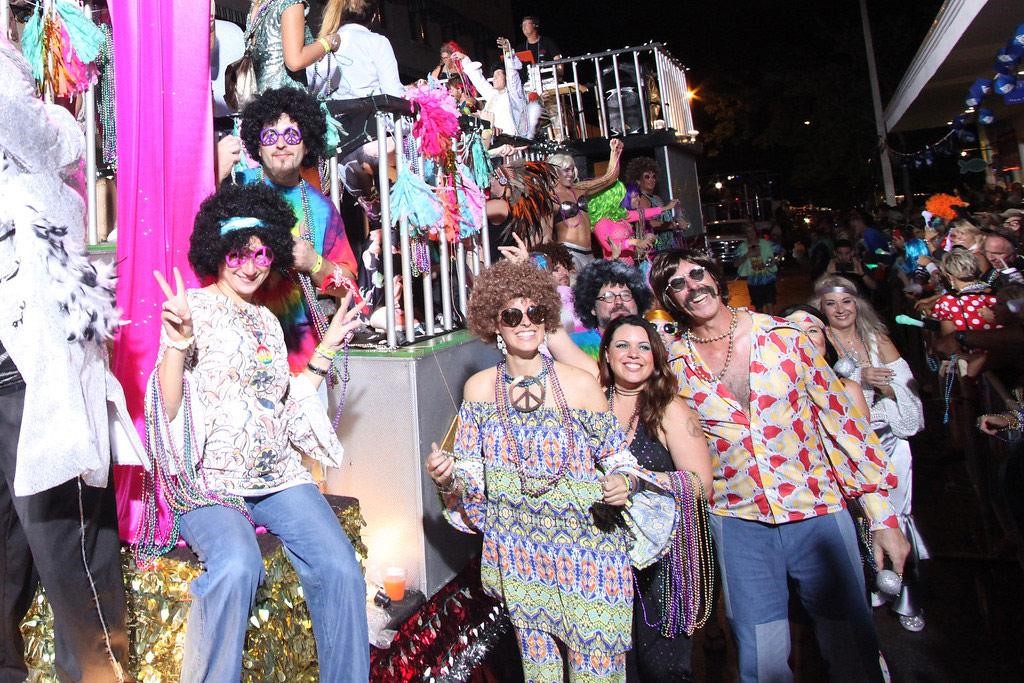 Key West is preparing for the games! Key West is getting ready to welcome you to the biggest and best costume party of all time – Fantasy Fest 2018: Oh, The Games We Play, October 19-28. The festival is growing with a new lineup of events along with returning festival favorites. Get ready for 10 days of festivities including costume parties, contests, street fairs, themed parties, pool parties, beach parties, food and art, parades and more! Oh the costumes, oh the parties, oh the games we look forward to playing at Fantasy Fest Key West!
About the Theme: Oh, The Games We Play
Whether you are a single player, multiplayer, or just a player, this year's theme is sure to get your cranium creating some costume ideas. Become your favorite game show host, bring to life your childhood board games, or transport yourself into your most loved netherworld. The ideas are endless, so roll the dice on your favorite game to play and meet us in Key West for a game worth playing!
Spotlight on New Events and Festival Favorites
Friday, Oct. 19: Freaky Tiki Party 9pm till Late at the Tiki House Kick off 2018 Fantasy Fest with Freaky Tiki! Retro Freaks and Tiki Geeks of all shapes and sizes – with Sideshow Monsters, oddities, and more. Get your FREAK on! 430 Greene St.
Friday, Oct. 19 and Saturday, Oct. 20: Goombay Festival Noon – Midnight This is a must do and see! Goombay showcases island arts and crafts, music and food in the heart of Key West's historic Bahama Village neighborhood. Live nonstop entertainment ranging from gospel to reggae during the two days of Goombay. Free! Family friendly. Sunday, Oct. 21st – Zombie Bike Ride Rise from the dead and join your newly awakened zombies as they gather at Zombieland in Fort East Martello at 2pm to get their blood flowing, bodies painted, and mid-afternoon snack from 2-6 pm. Hop on your bike and join the thousands of costumes zombies at 6 pm when the zombie invasion heads down US1 to Duval Street for the Zombiefest in Downtown Key West.
Tuesday, Oct. 23rd TuTu Tuesday #10 • Decade-Dance! New venue this year! It's taking place at General Horseplay on Greene Street! Arrive in your Favorite TuTu Themed Costume from the past 10 years – Decade-Dance! No TuTu – no entry.
Wednesday, Oct. 24: Pet Masquerade Pets are the stars of this event and the humans just happen to be the backup singers. Great parade of humans and their best buds getting dressed up for prizes.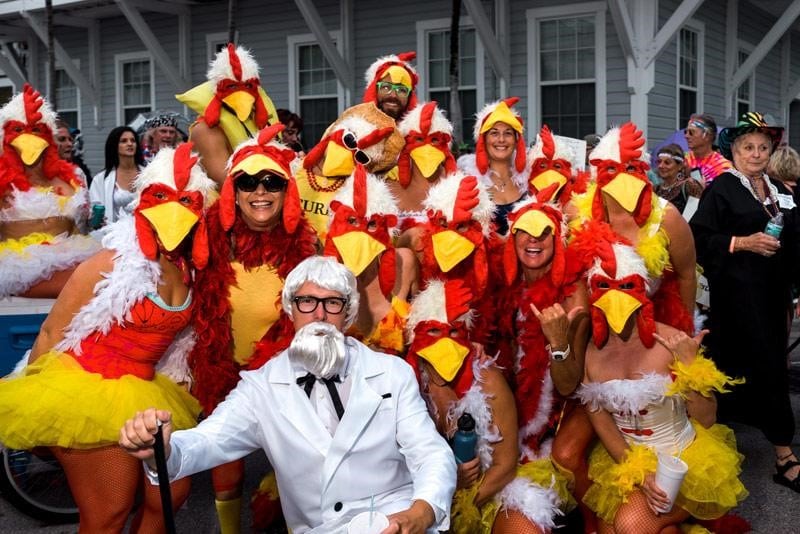 Friday, Oct. 26: Masquerade March (a/k/a The Locals Parade) This is another one of our favorites and some of the most creative costuming can be found during this event. The Masquerade March is a grown-up moving cocktail & dance party that begins at the Frances Street entrance of the Key West Cemetery. This moving mosaic of costumed revelers strut their wacky costumes on a route that winds its way north to Fleming Street stopping at participating guest houses, which – while supplies last – hand out complimentary beverages. The march doesn't really end – Keep on partying at The Green Parrot after March party where you will be serenaded by a marching ukulele band; 601 Whitehead St. or the Glitter and Glow party at Sidebar, 504 Angela St. Please remember the March travels through local neighborhoods and costumes do need to cover all the essential bits.
Friday and Saturday, Oct. 26-27: The Fantasy Street Fair Noon until midnight Head to Duval Street where you'll be greeted by food and drink vendors, arts and crafts, and performers. It's also a great way to meet new friends and check out all the cool costumes decorating our isalnd. Saturday, Oct. 27th Fantasy Fest Bud Light Parade Parade begins at 7 p.m., with floats, performers and costumed characters beginning in Candy Land (the end of Southard Street) traveling through Scattegories and returning to Life, from the Gulf of Mexico to the Atlantic Ocean.
We want to make sure you have all the information you need ahead of time so tune in and take a look at the 2018 Fantasy Fest Schedule as it's overflowing with ten days of fun! View the 2018 Fantasy Fest Schedule of Events.
What to Wear
Costumes! The more costumes, the better and our best advice is to know the themed events before you go and wear comfortable shoes.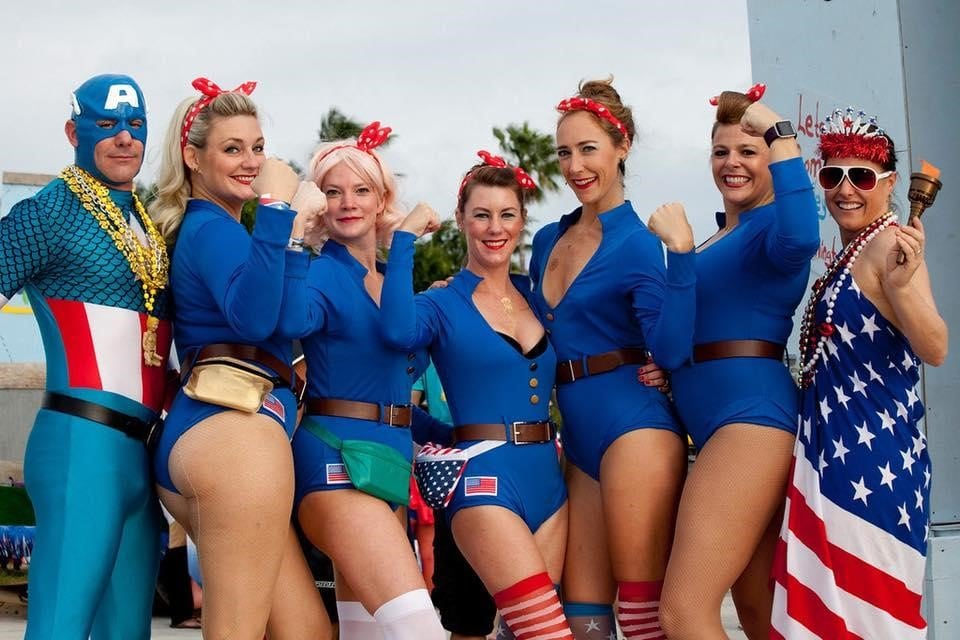 What's Happening at Southernmost Beach Resort! Monday, October 22nd Heroes & Villains Run/ Walk & Southernmost Fantasy Fest Luau 6pm Southernmost Beach Resort Be super, be evil, be AWESOME and get your run on! Dress up as your favorite Superhero or Super Villain and run, walk or fly to the finish line! The first 400 to register get a puzzle piece finisher medal only offered this year! Race starts and finishes near the beach at the Southernmost Beach Resort parking lot on South Street, and runs through historic Old Town Key West.
Free beer and snacks after the race.
After the Race | Southernmost Luau at 6:30pm REFUEL with us at the Southernmost Luau after you conquer the SUPER, EVIL, AWESOME Heroes and Villains Run/Wall 5K.
Enjoy a Key West style pig roast with your toes in the sand and a drink in your hand. $45 includes one drink per person. Buffet includes Roast Cuban Pork, Picadillo, Frijoles Negros, Soffritto Rice, Yucca Fried and Dessert!!
Tuesday, October 23rd
Southernmost Beach Bash with Patrick and the Swayzees 2-5pm It's happening right here in our backyard at South Beach!
They're back! Southernmost is thrilled to welcome back Patrick and the Swayzees and invite you to the best beach party in town! Join Patrick and the Swayzees in taking you back to the time of surfing, sun-bathing and beach blanket bingo!
Put on your favorite beach attire, sport your boldest bikini or don your newest tie-dye. Grab your flip flops and head out to the beach to twist again, like you may have done last summer! This event is hosted by Southernmost Beach Café and Fantasy Fest.
Drink and food specials all afternoon along with beach activities and, of course, good old fashion fun!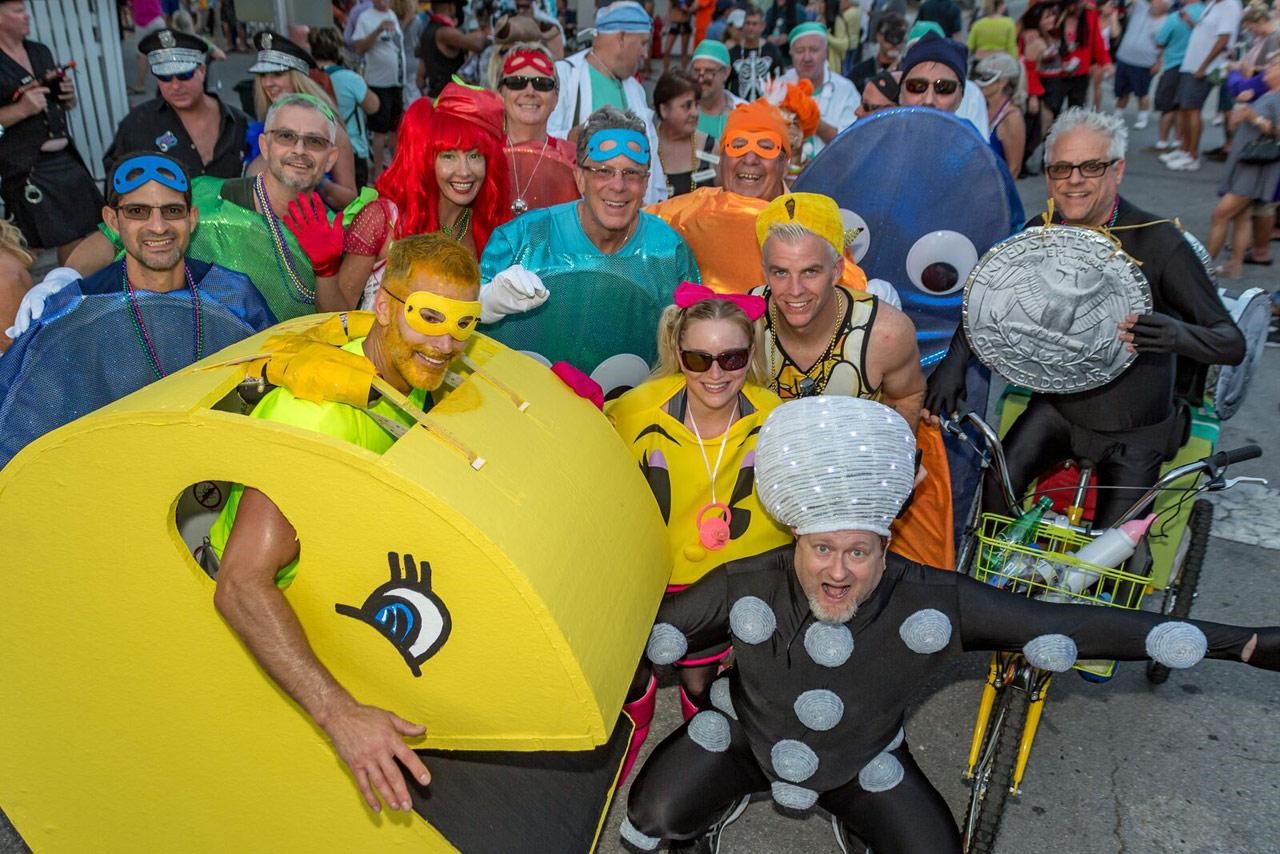 We are getting our game on and preparing for your arrival. We look forward to welcoming you back to Key West for Fantasy Fest: Oh, The Games We Play. Plan ahead and check out all the creative costuming parties and events scheduled during your stay and don't forget to tag us and share your game night themed costumes with us #somolife.
Sign up for exclusive offers – direct to your inbox!