Fantasy Fest 2019: Costume Tips & More
In Tune But Off Key. Celebrating 40 Years of Fantasy.
Key West is getting ready to welcome you to Fantasy Fest 2019: In Tune But Off Key: Celebrating 40 Years of Fantasy Fest, October 18-27. As we get ready for 10 days of festivities including costume contests, street fairs, themed parties, pool parties, beach parties, food, and art, parades big and small, we thought it would be a good idea to share some tips and advice for first-timers (and return visitors) attending Key West's Fantasy Fest!
15 Tips & Must Do's While Attending Fantasy Fest
1. Costumes. Costumes. Costumes. Bring more than one! The only way you'll stand out is if you don't have one. Try to incorporate the theme, but if you don't, no need to worry – any costume will do.
2. Be Creative! You can get extravagant and create an elaborate costume or keep it simple. Check out Joe – sorry, I meant to say, "Not your average Joe."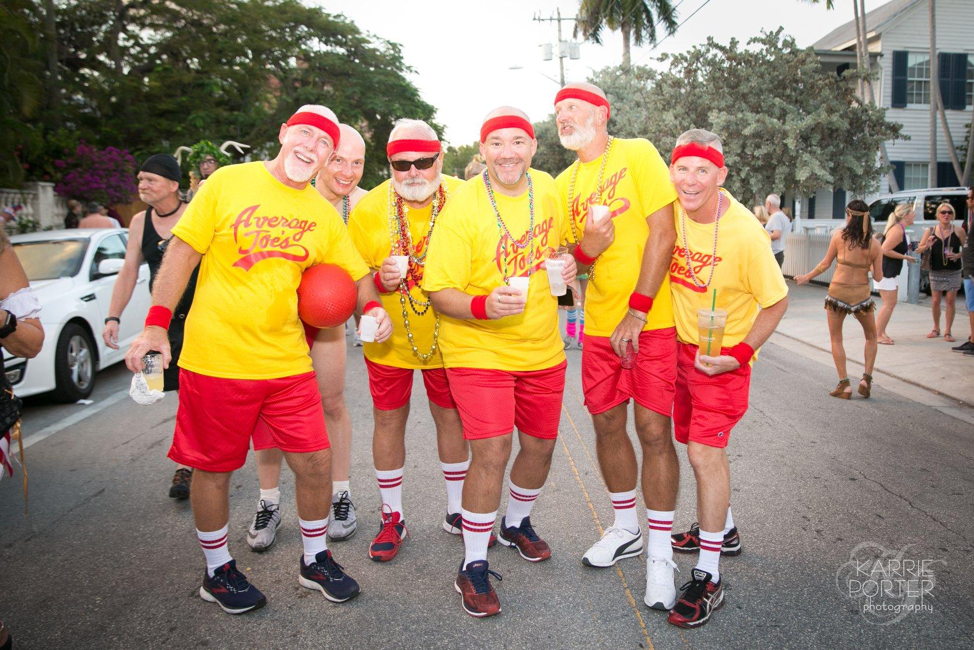 3. Bring a TuTu – You don't want to miss the 11th Annual TuTu Tuesday Party so make sure to bring a TuTu and FYI No TuTu, No Entry. Trust us, Tuesday there will be TuTu's taking over the streets of Key West! A fun party night you don't want to miss.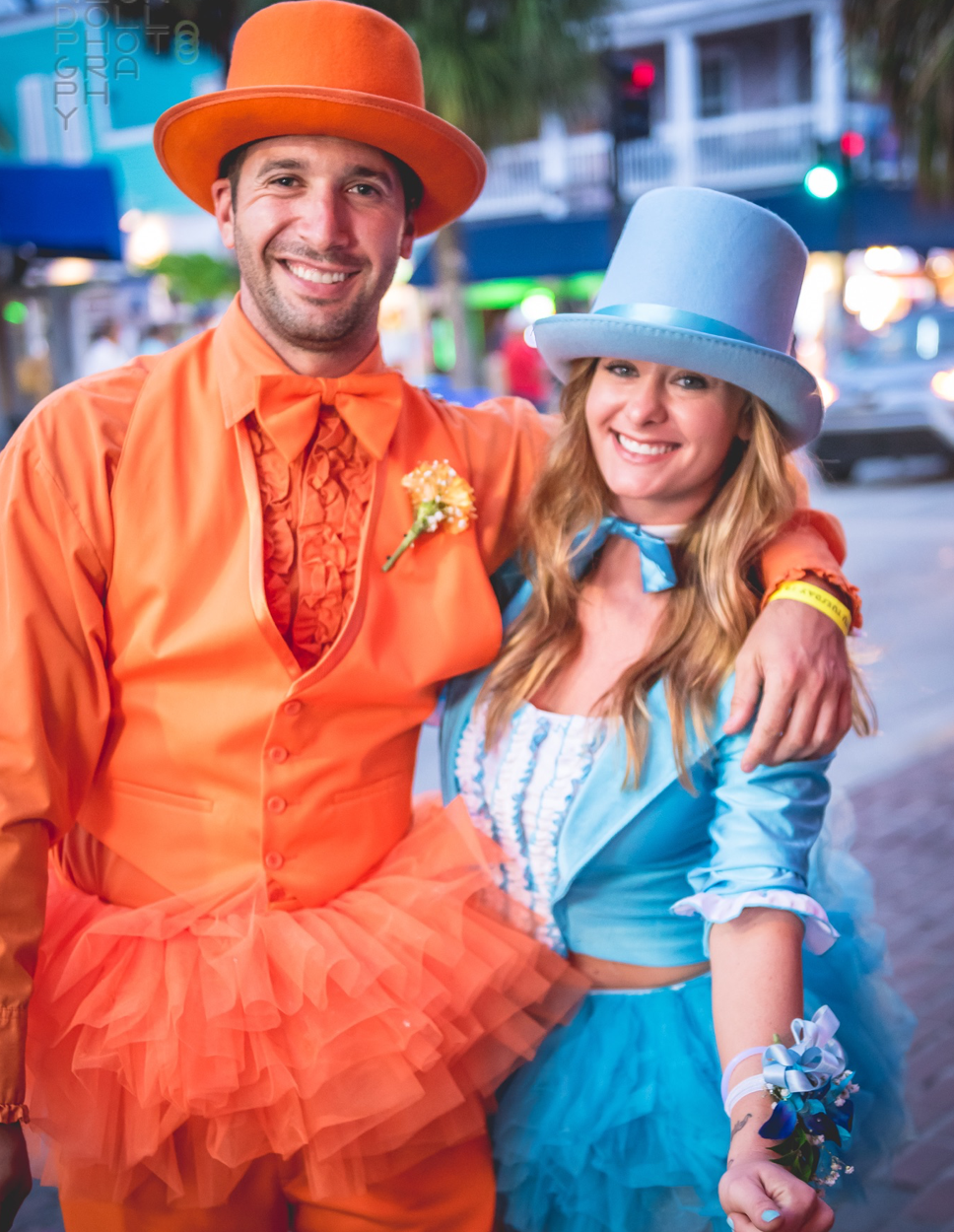 Photo Credit:   Nick Doll Photography, TuTu Tuesday Key West
4. Travel Light: If you have costumes that take up a suitcase or two, ship them to the hotel in advance.  They will be here waiting for you upon your arrival.
5. Pace yourself – there are lots of parties to attend.
6. Bring Plenty of Make Up – you don't have to spend a ton to create a cool costume. A wig and makeup can do wonders.  Change your look each day by creating a new you by changing the look. This is a ten-day festival, and you can do a new look a day if you want. Visit the Fantasy Fest photo gallery to view the images from years past.
7. Eat & Drink – Make sure to fuel up – eat and drink – we are talking about drinking water throughout the day and hydrate as you'll be attending parties from the time you wake up till…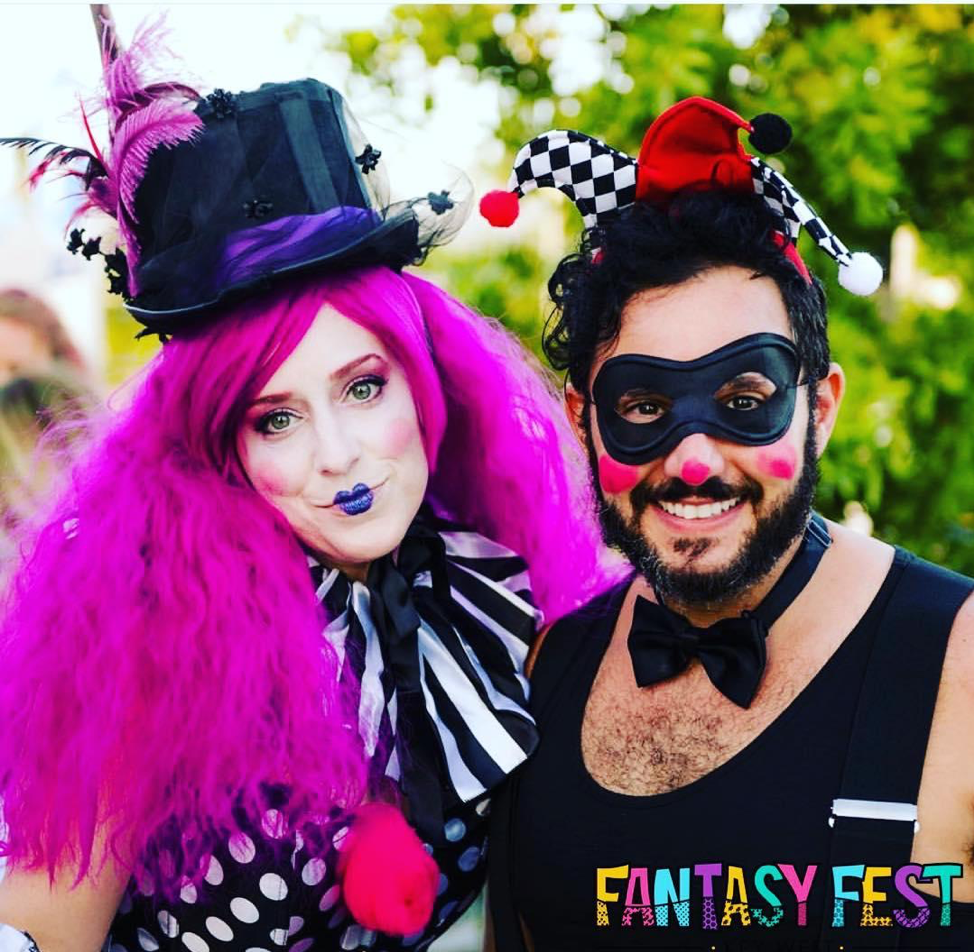 Photo Credit: @susannahamanda
8. Get yourself painted in paradise, it's a work of art! There will be body paint artists in town for this purpose.
9. Sleep In – No need to get up early but remember you don't want to miss all the parties and events during the day either. Sleep in, just don't sleep all day.
10. Color is everything! There are themed parties and costume contests throughout the week: Red Party, White Party, Blue Party, Green Party, Pink Party … there's also a Toga Party, Plaid Party, 80's Party and more.  This is a small list of the many events and parties taking place on the island.
11. View the Schedule of Events in Advance by visiting the Fantasy Fest Schedule of Events. Know before you go so you can dress appropriately, or not.
12. Wear Comfortable Shoes – you'll be walking and dancing in the streets. Be comfortable.
13. Forget something?  If you need to get some accessories or decide to attend one of the themed events and don't have anything to wear, you'll be able to find something here in Key West.  Fairvilla is where you'll find sexy fun costumes and accessories.
14. Extend your stay! Festival can be exhausting and fun, consider extending your stay one more day to get some well-needed rest and relaxation.
15. Have fun!
What's Happening at Southernmost Beach Resort
Monday, October 21st
Heroes and Villains 5K Run/Walk
6:00pm | Southernmost Beach Resort, 1319 Duval St.
Be SUPER, be EVIL, be AWESOME and get your run on! Dress up as your favorite Superhero or Super Villain and run, walk or fly to the finish line. The first 400 to register get a custom-designed puzzle piece finisher medal! Race starts and finishes near the beach at the Southernmost Beach Resort parking lot, behind the La Mer House at 506 South Street. You can also see it behind the Southernmost Beach Café. The racecourse goes through historic Old Town Key West. Free beer and snacks after the race. Be part of the Fantasy Fest family-friendly FUN! For registration and information: Theme Runs.com.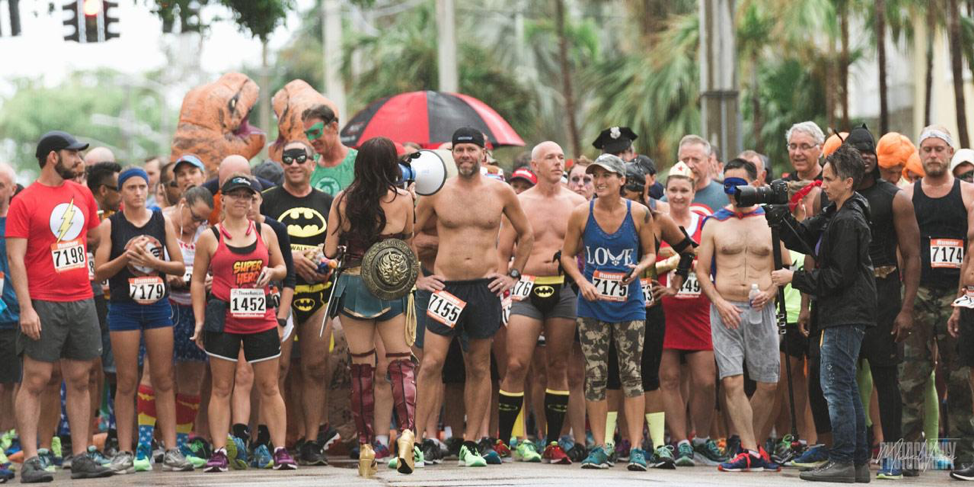 Southernmost Fantasy Fest Luau
6:30pm | Southernmost Beach Resort, 1405 Duval St.
REFUEL with us at the Southernmost Luau after you conquer the SUPER, EVIL, AWESOME Heroes and Villains Run/Walk 5K. Enjoy a Key West style pig roast with your toes in the sand and a drink in your hand. Buffet includes Roast Cuban Pork, Picadillo, Frijoles Negros, Soffritto Rice, Yucca Fries, and Dessert.
Tickets are $45, include one drink per person, and are available at keystix.com.
Tuesday, October 22nd
Southernmost Beach Bash with Patrick and the Swayzees
2:00-5:00pm |South Beach at Southernmost Beach Café, 1405 Duval St.
During the day on Tuesday, you'll want to head over to South Beach for the Southernmost BEACH BASH!  Patrick and the Swazyees will be in taking you back to the time of surfing, sun-bathing and beach blanket bingo. Put on your favorite beach attire, sport your boldest bikini or don your newest tie-dye. Grab your flip flops and head out to the beach to twist again, like you may have done last summer. Drink and food specials all afternoon along with beach activities and, of course, good old fashion fun!
We look forward to welcoming you back to Key West to celebrate your favorite Key West festival.  Don't forget to share your pics and most memorable Fantasy Fest memories with us. #somolife
Sign up for exclusive offers – direct to your inbox!