Key West: A Guide to the Most Memorable Romantic Getaway
Key West is a lover's paradise, with its picturesque sunsets, crystal clear waters, and foodie haven decorated with a tropical ambiance. This island is perfect for a romantic escape. Imagine waking up with the sun or sipping a cocktail while watching the sunset and listening to the soothing sound of the ocean as the sky turns orange and pink. Are you feeling brave? Participate in a playdate at sea. The island has a unique combination of scenic beauty and a vibrant culture that is sure to pique your interest. Here are some of our favorite places to eat and things to do in Key West, all of which are jam-packed with love. (Photo credit IG: c_westwood)
Where to Eat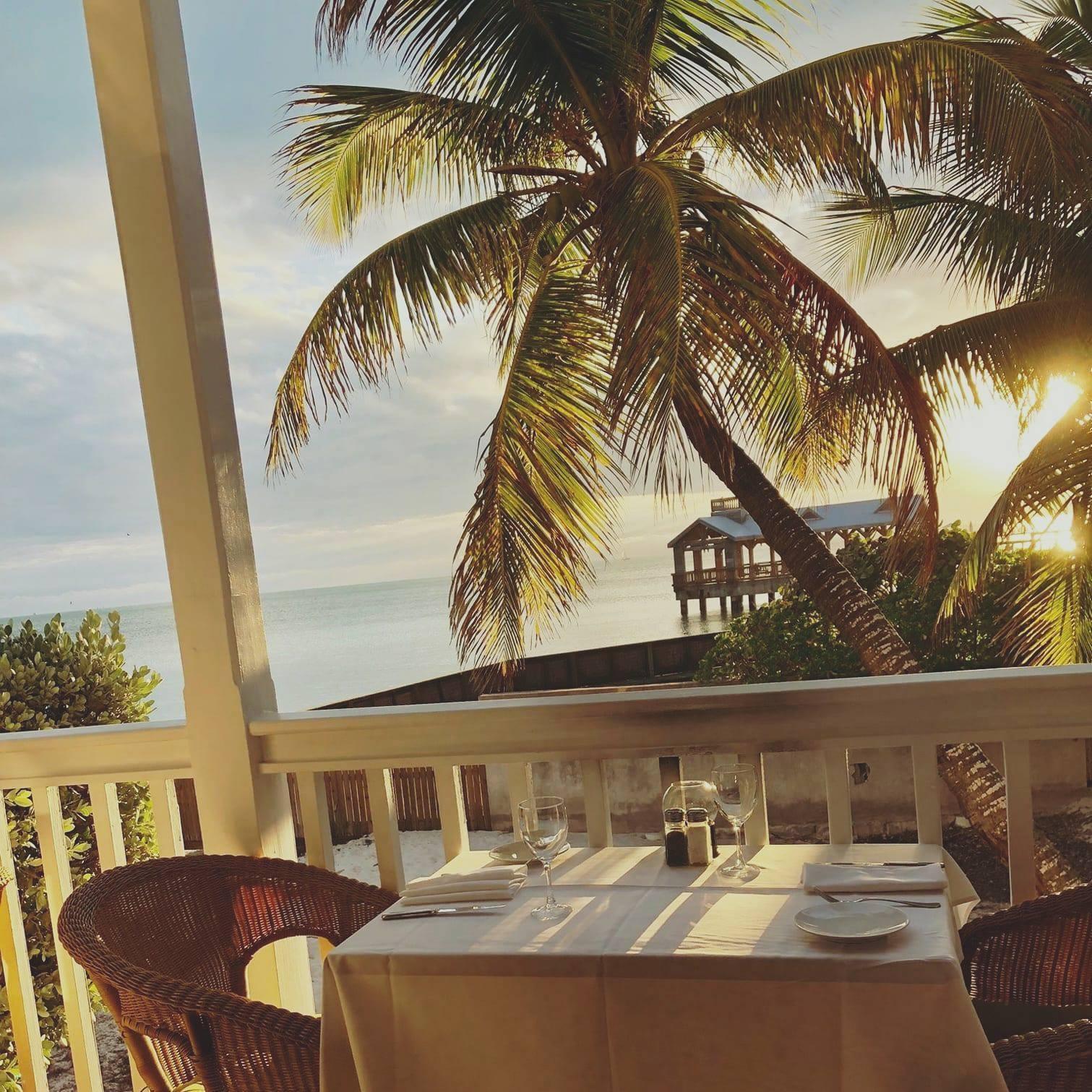 Louie's Backyard: A must-visit dining destination, set in a 19th-century clapboard house right on the Atlantic, offering a unique blend of Florida and Caribbean flavors. The outdoor seating area, with its palm trees and coastal views, makes it a perfect spot for a romantic dinner. This was named one of the most romantic dining spots in Key West, so make sure to add it to your dining list.  (Photo credit: Louie's Backyard)
Lola's Bistro: An intimate bistro that offers a menu-less dining experience, Lola's changes their menu daily based on the Chef and freshest local ingredients. The cozy atmosphere, complete with candlelit tables, makes it the perfect spot for a romantic dinner. To make a reservation with Lola's, you must call the restaurant and leave a voicemail, and the Chef will call you back. They do not take any online reservations. Here's the number 305-204-4457 Lola's bistro is located at 728 Simonton Street in Key West. One more thing, it's a BYOB restaurant. 
Latitudes:  An award-winning fine dining and island elegance restaurant located on the private island of Sunset Key offers delicious American fare with a focus on seafood while taking in stunning ocean views. Inspired by the warm breezes and gorgeous views of the Gulf of Mexico, Latitudes offers an elegant beachfront dining experience, and the only way to get there is by boat. Reservations are a must and make them in advance.  This is one of the most sought-after romantic dining establishments in paradise. 
Better Than Sex – A Dessert Restaurant: A dessert restaurant and bar with a long list of rich sweets and low lighting for a romantic evening out.  The intimate atmosphere and the variety of decadent desserts make this a perfect spot for a sweet and intimate date night.  So unique and so delicious!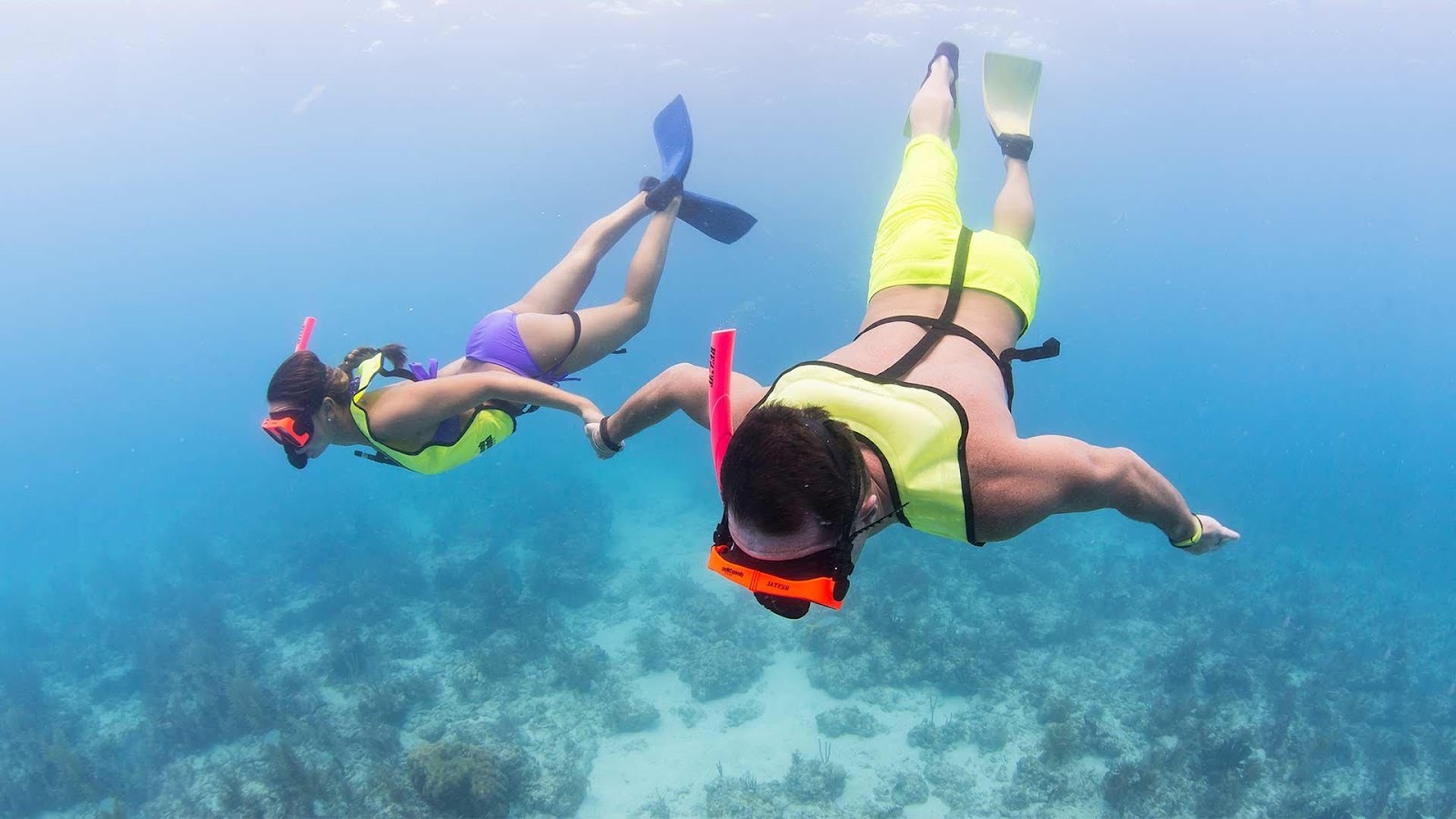 What to Do
Dry Tortugas: Take a trip to the Dry Tortugas, one of the most remote and beautiful places in the United States, and see the historic Fort Jefferson. This National Park is a treasure trove of history, nature, and adventure. Almost 70 miles west of Key West lies the remote Dry Tortugas National Park. This 100-square-mile park is mostly open water with seven small islands.  Accessible only by boat or seaplane, the park is known the world over as the home of magnificent Fort Jefferson, picturesque blue waters, superlative coral reefs and marine life, and the vast assortment of bird life that frequents the area.  This is one of the most beautiful places in the world and a must-do with someone you love.  
Sunset Sail: While there's a nightly sunset celebration at Mallory Square, we think a more romantic experience is by watching the sunset at sea. Experience the romance of Key West as you sail into the sunset and watch the sun dip below the horizon, painting the sky with hues of orange and pink. Sip on cocktails and take in the stunning views. Our friends at Fury Water Adventures have many sunset cruise options available, and there's also an opportunity for you to charter your own boat.  Now that is setting the scene for one perfect evening, don't you think?   
Key West Lighthouse Sunset Experience: This could be one of the most romantic things to do, especially if you pull it off without the other person knowing about it.  Here's an opportunity to watch the sunset privately from the top of the Key West Lighthouse. This exclusive 90-minute experience offers a panoramic view of the island, making it the perfect spot to watch the sunset with the one you love. Each experience includes a complimentary bottle of wine or Prosecco, artisanal meats, cheeses, or sweets from Uva Wine Shoppe. Vegan and vegetarian options available. There's also the option to add on extras like flowers and even our famous Key Lime Pie 
Fury's Ultimate Adventure: Schedule a playdate on the water with Fury's Ultimate Adventure, where you can enjoy reef snorkeling, parasailing, jet skiing, a banana boat ride, and Key West's largest ocean water park! Breakfast, lunch, and unlimited refreshments are included to make this full-day excursion a once-in-a-lifetime experience. This is a great opportunity to spend some quality time with your partner while enjoying the beautiful waters of Key West. (Photo credit: Fury Water Adventures)
Where to Stay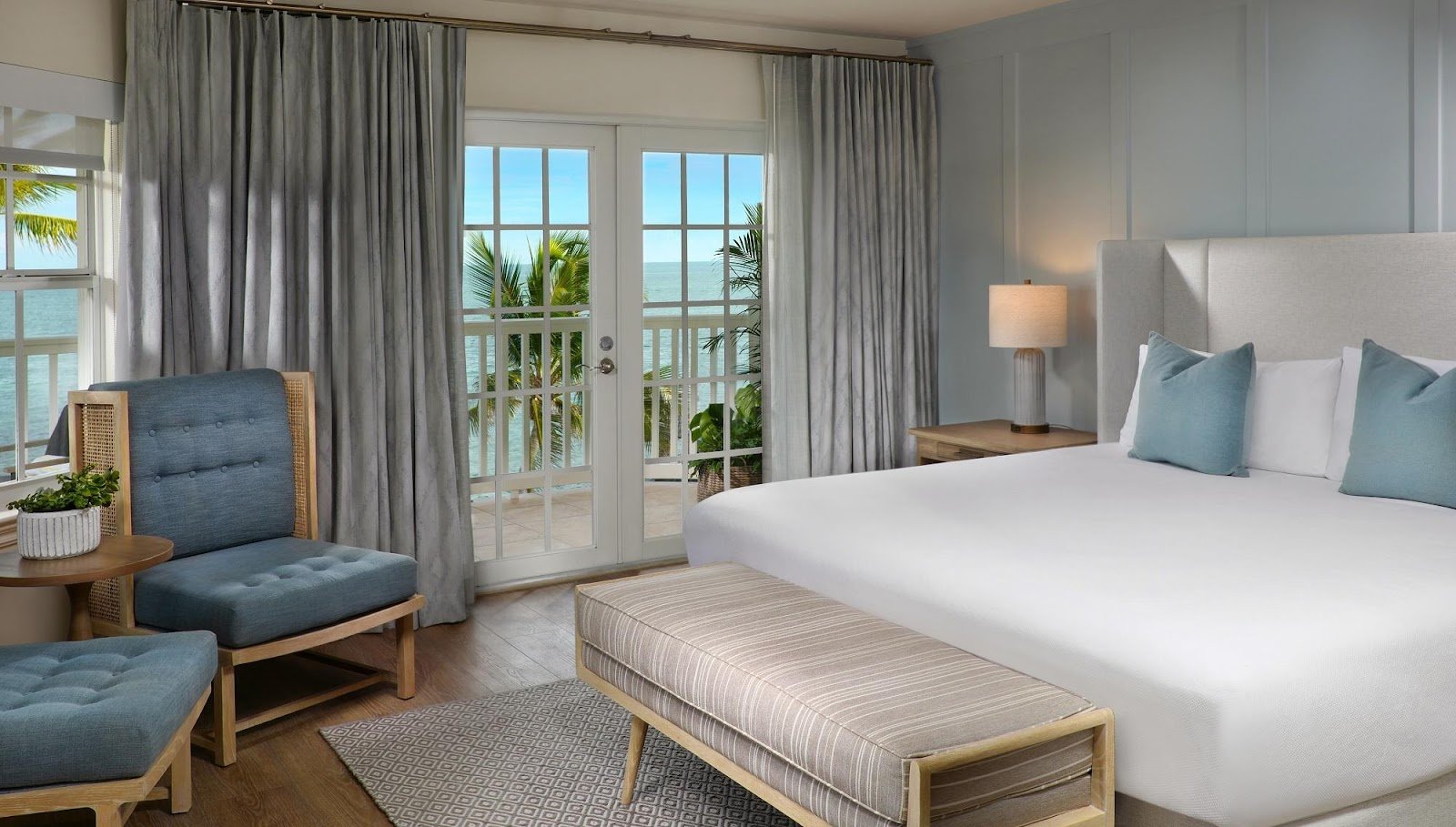 Southernmost Beach Resort: Experience the romance of Key West with the "Rest, Romance, Repeat" package, which includes overnight accommodations, a complimentary bottle of sparkling wine, and a spa credit for use at the resort's Petite Spa. The resort's prime beachfront location offers an idyllic setting for a romantic getaway. Splurge for the ocean view room and wake up to the tranquil sound of the waves and take in the stunning ocean vistas from your room. 
Pack your bags and travel with that special someone to experience the love affair that is Key West, where the sun, the sea, and the sky will be the perfect backdrop for your romance to bloom. Enjoy delicious food, embark on romantic adventures, and make memories that will last a lifetime. #somolife
Sign up for exclusive offers – direct to your inbox!