Key West Summer Festival Guide
Celebrating Key Limes, Mermaids, Hemingway and Beer
Key West's unique festivals continue to charm locals and visitors alike, and this summer there's no shortage of festivities.  Here are the top summer festivals in Key West: Key Lime Festival, Mermaid Fest, Hemingway Days Festival and the Key West Brewfest is on tap for Labor Day weekend.
Key Lime Festival, July 4th – 7th
How sweet it is… this is a 5-day fest, what we'd like to call a citrus celebration dedicated to the Key Lime with a Key West twist!  The festival includes culinary events, scavenger hunts, distillery tours, cookbook signings, Key Lime Cocktail events, a pie eating contest, a Key Lime Pie drop from the Key West Lighthouse and so much more!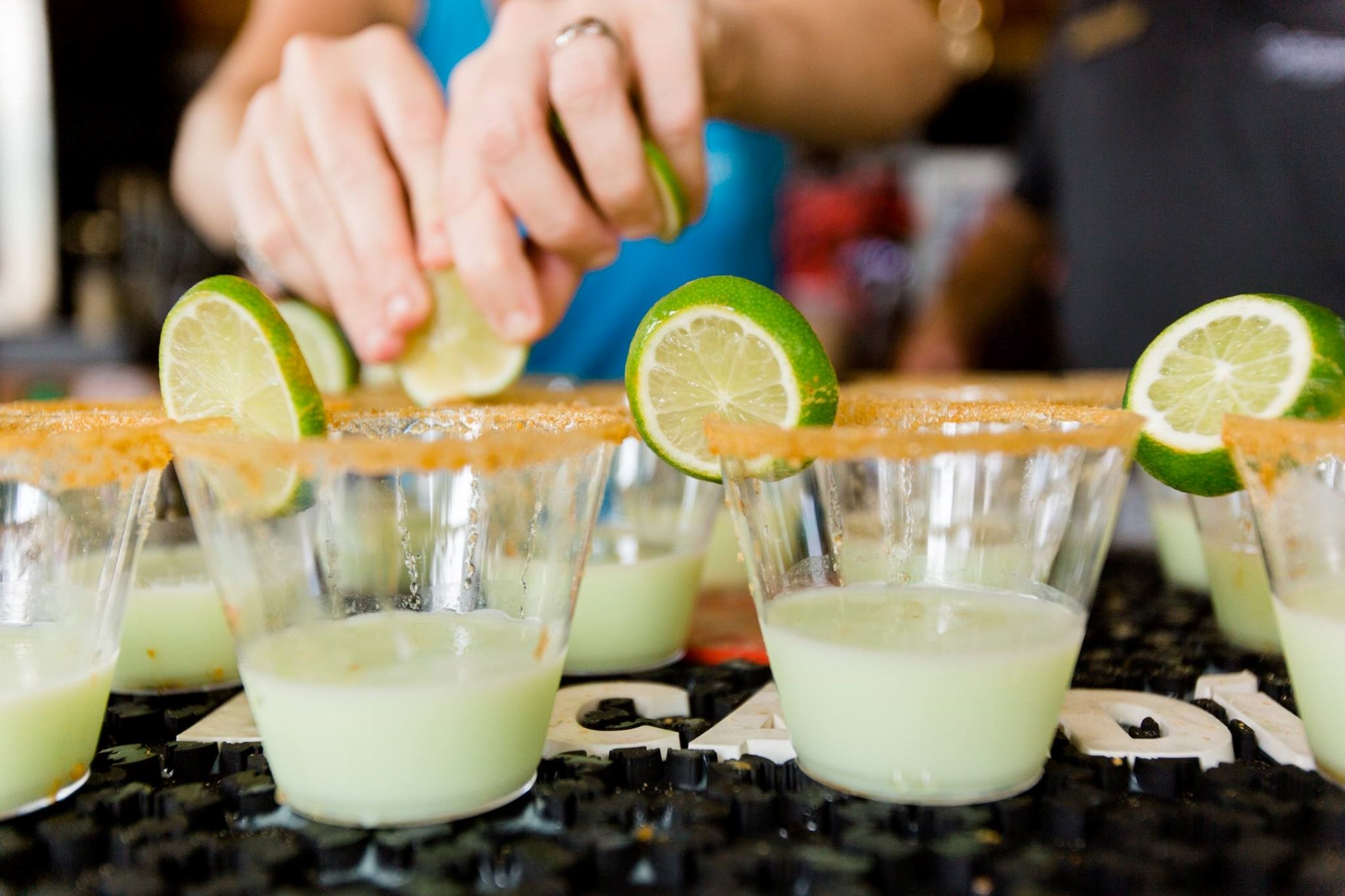 Photo credit:  Key Lime Festival
Good to know: Some of the events are free, and others are not.  Some events sell out fast, so purchase tickets in advance.
Learn more about the Key Lime Festival in Key West!
Key West Mermaid Festival, July 5th -7th
Fins up for Key West's inaugural Key West Mermaid Festival where we will be celebrating all things mermaids July 5th – 7th.
While enjoying the Key Lime Festival we invite you to take part in some of the Mermaid festivities across the island.  Southernmost Beach Resort is proud to host a very special Mermaid breakfast event at the beach.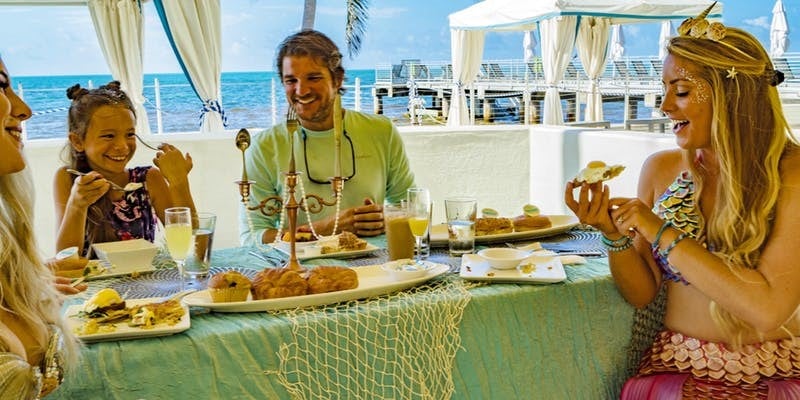 Breakfast at the Beach with the Mermaids
We are thrilled to be part of this fantastic festival and celebration. Join us on Saturday, July 6th, for Breakfast with the Mermaids at the Southernmost Beach Resort Sand Bar!
This Mer-Breakfast Buffet by the sea is shore to be fit for mermaids and land lovers!  Mix and mingle with mermaids by the beach, at the Sand Bar and enjoy face painting. Take in the spectacular view, cool tropical tunes, the sounds of the waves crashing, and smell the sweet ocean air.
Breakfast Seating: 8am-9am / 9am-10am / 10am-11am / 11am-12pm
Breakfast Buffet Ticket (12yrs & Up)- $38/ticket
(includes mermaid/ocean inspired buffet AND complimentary drink OR face painting)
Purchase Tickets for the Breakfast with the Mermaids Event.
Child Breakfast Buffet Ticket (2yrs-11yrs) – $25/ticket
(includes mermaid/ocean inspired buffet AND face painting)
Learn more about the Key West Mermaid Festival.
Mermaid Fest Parade
Following the breakfast, there will be an eco-friendly Mermaid Fest Parade starting at 11am from our resort, and the parade route will travel down Duval Street to Key West's Truman Waterfront.
In addition to the above events, there will be an art show featuring mermaid- and ocean-inspired art, entertainment and even a silent auction and yes, and there's also a place to go where you can swim with the mermaids Learn more about the Key West Mermaid Festival Events.
Hemingway Days, July 16th – 21st
This is the 39th annual celebration of the legendary author's work and lifestyle, features literary readings, the Running of the Bulls, a short story competition, fishing tournament, 5k Run and Paddleboard Race, Sloppy Joe's Look-Alike Contest and a birthday "party" commemorating Ernest's July 21st birthday. Learn more about Key West's Hemingway Days Festival.

Hemingway Key West 5k Sunset Run & Paddleboard Race
Southernmost Beach Resort is a proud sponsor of the 30th Anniverssary, 2019 HEMINGWAY 5K SUNSET RUN & PADDLEBOARD RACE on July 20th, and we look forward to seeing you on race day at registration and at the awards party at the beach!
Join us for the festivities in honor of Ernest Hemingway – book your trip today!
Key West Brewfest, August 29th – September 2nd
Celebrate Good Times in Key West on Labor Day Weekend as we celebrate the 10th Anniversary of the Key West Brewfest!  Can you believe it's been 10 years already!!!
Here's the scoop and why you need to come celebrate with us!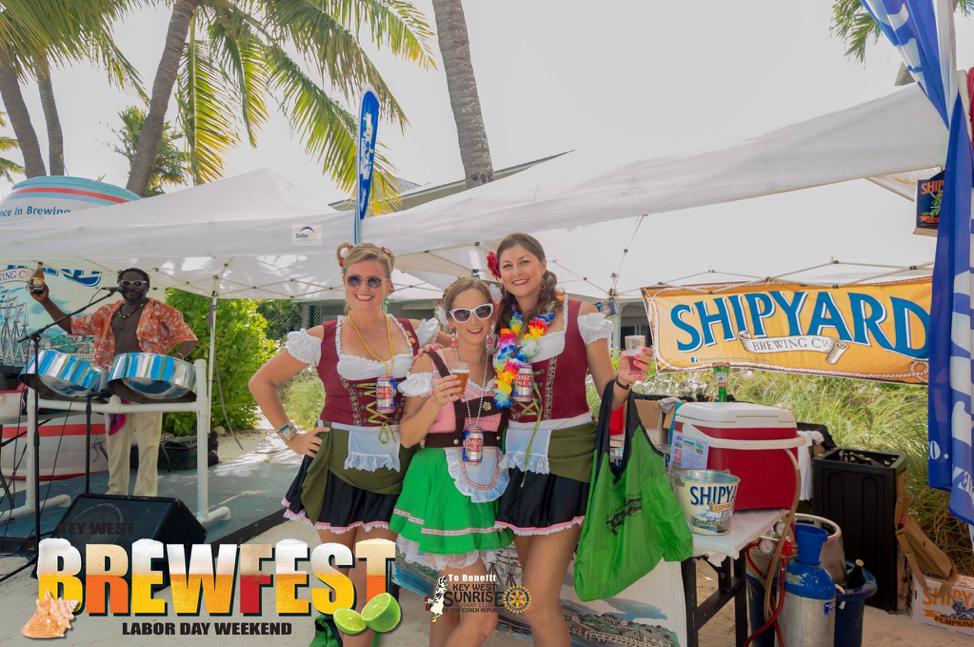 Nearly 200 beers and micro-brews are on tap at this annual growing event that benefits the charitable efforts of the Key West Sunrise Rotary Club of the Conch Republic.  Brewfest events include a poker run, beer dinners, beer brunches, Brewfest happy hours, pool parties, late-night parties, seminars, and the Signature Tasting Festival Event on Saturday (Aug. 31) right here at South Beach!  So many events, so little time!
Brewfest Events at Southernmost Beach Resort
Pool Parties, Beer Dinners & the Signature Tasting Event on the Beach
In addition to the Signature Tasting Festival Event on the beach, Southernmost Beach Resort will be hosting Pool Parties and more! (Another reason to stay with us as you don't have to go far to be part of the festivities.)
Friday, August 30th
Pool Party | 1- 4pm at the Pineapple Pool
Key West Kona Beer Dinner | 7pm at South Beach  
Saturday, August 31st
Signature Tasting Festival Event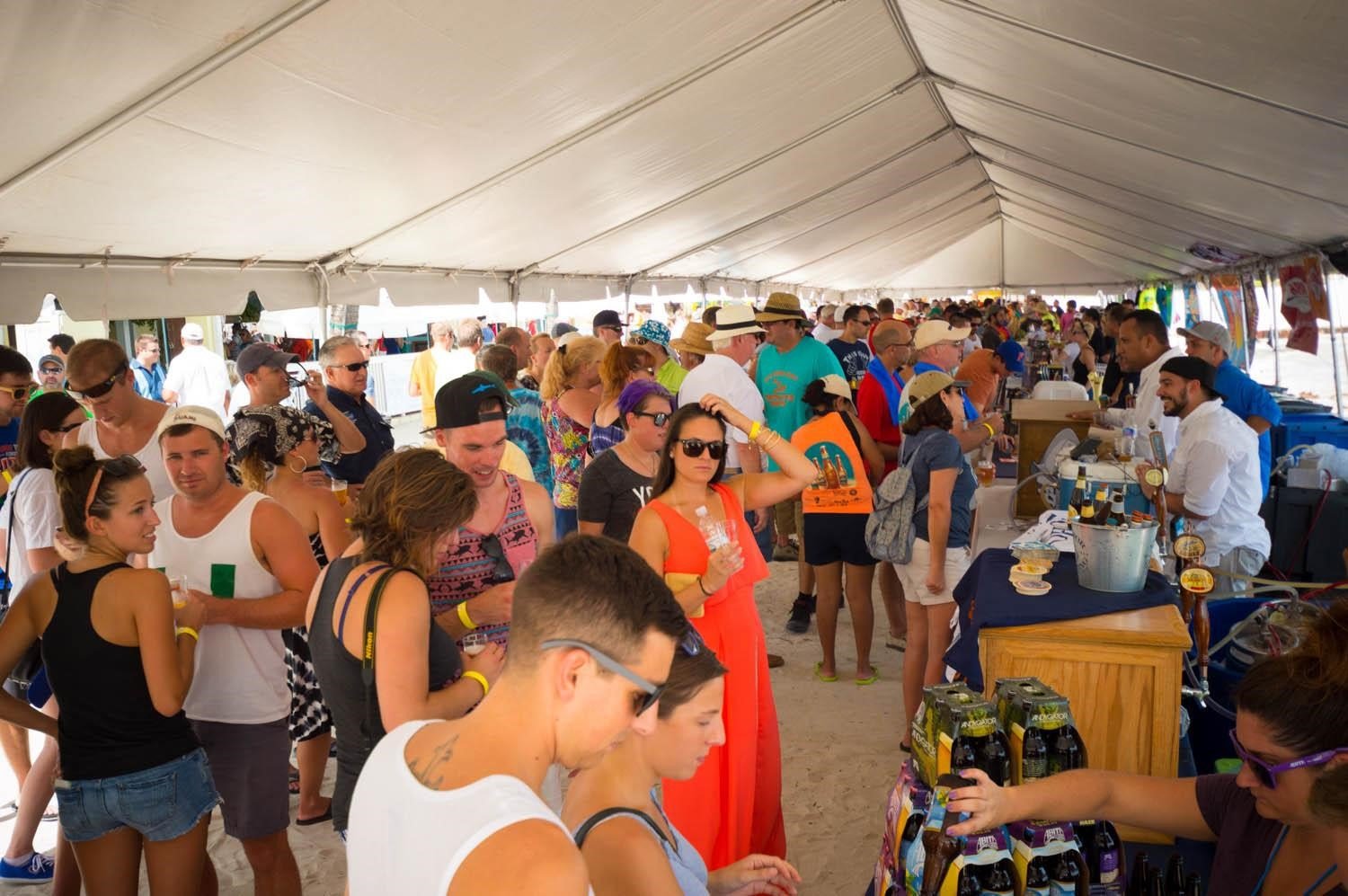 VIP Admission $90 | 3pm VIP Ticket Includes 2 hours of early admission into the BrewFest tasting festival at 3pm with passed appetizers from the Southernmost Beach Cafe and take home BrewFest Memorabilia – 10th annual BrewFest tote bag.
General Admission $40
General Admission tasting hours 5pm – 8pm
Buy Tickets to the Key West Brewfest Signature Tasting Event
Sunday, September 1st
Pool Party | 1 – 4pm at the Pineapple Pool
Key West Brewfest Event Schedule of Events is getting updated on a regular basis so make sure to bookmark it and get your tickets to the Signature Tasting event in advance.
Now you know why it's time to plan that summer getaway to Key West!  To stay updated on Events at Southernmost Beach Resort follow us on Facebook and Instagram. #somolife
Sign up for exclusive offers – direct to your inbox!