New at Southernmost Beach Resort
Renovation + Guest Houses + Activities
Don't you just love sharing a new look, feel and vibe when you get to renovate a place you love. Today, our blog is about our Key West Beach Resort's new look after a complete renovation in 2021. In addition to the newly designed rooms, we've got more exciting news to share, including the addition of two historic bed and breakfast accommodations to the family. Our resort now features 293 beautiful guest rooms and options across four adult-only guest houses. There's more! We've also added new activities to keep our guests happy during their stay. Let's look at what's new at your favorite Key West beach resort.
A New Look: Guest Rooms with Seaside Hues
Bigtime Design Studios, a Miami-based design firm, thoughtfully re-envisioned Southernmost Beach Resort's guest rooms incorporating contemporary top-of-the-line furnishings and linens with playful seaside hues.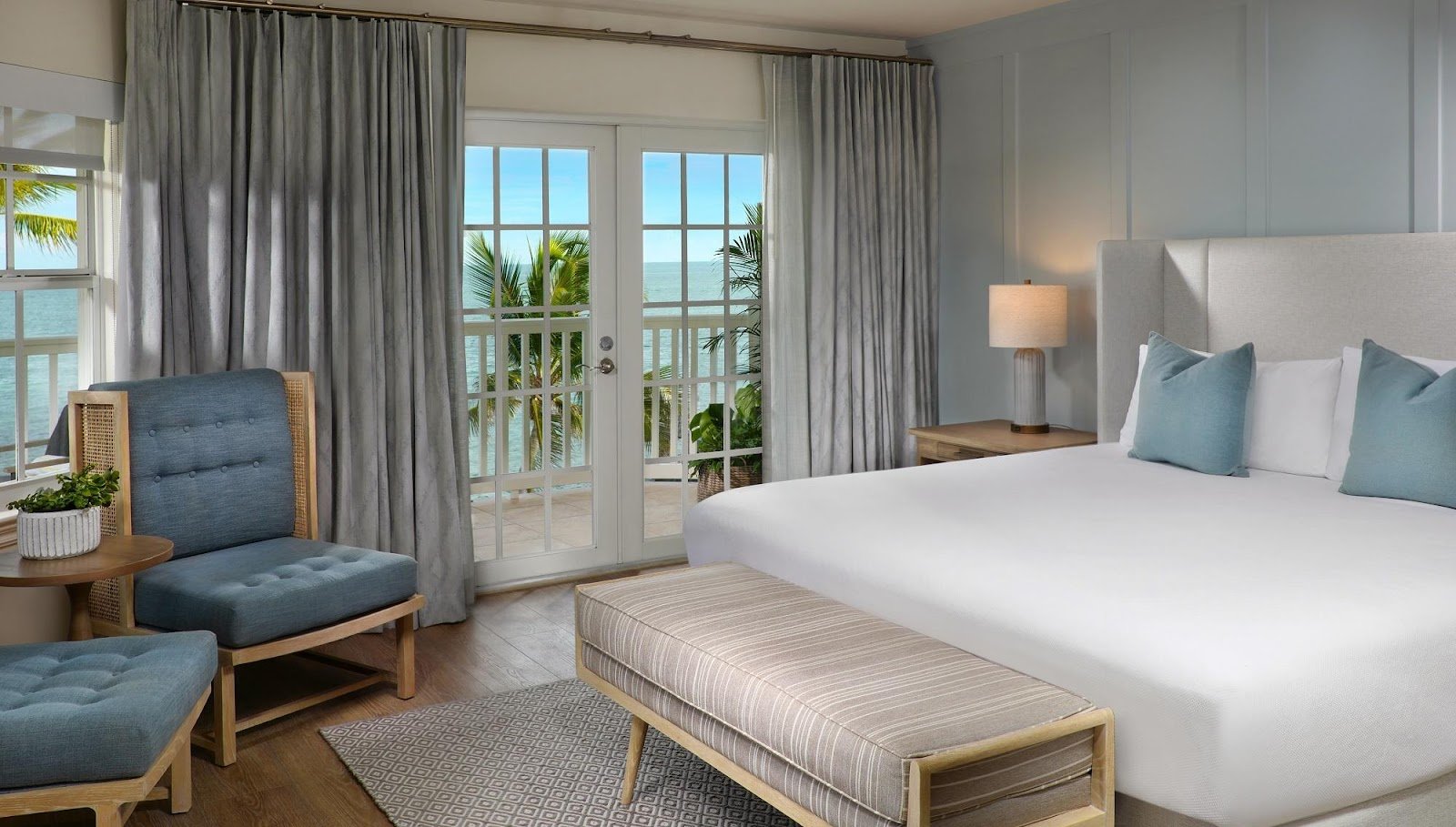 "We took a deep dive into the ethos of the brand, location, and demographics to re-imagine the iconic property," said Callin Fortis of Bigtime Design Studios. "Travelers visiting Key West are seeking fresh, familiar, and a touch of exotic that can now be found at Southernmost Beach Resort."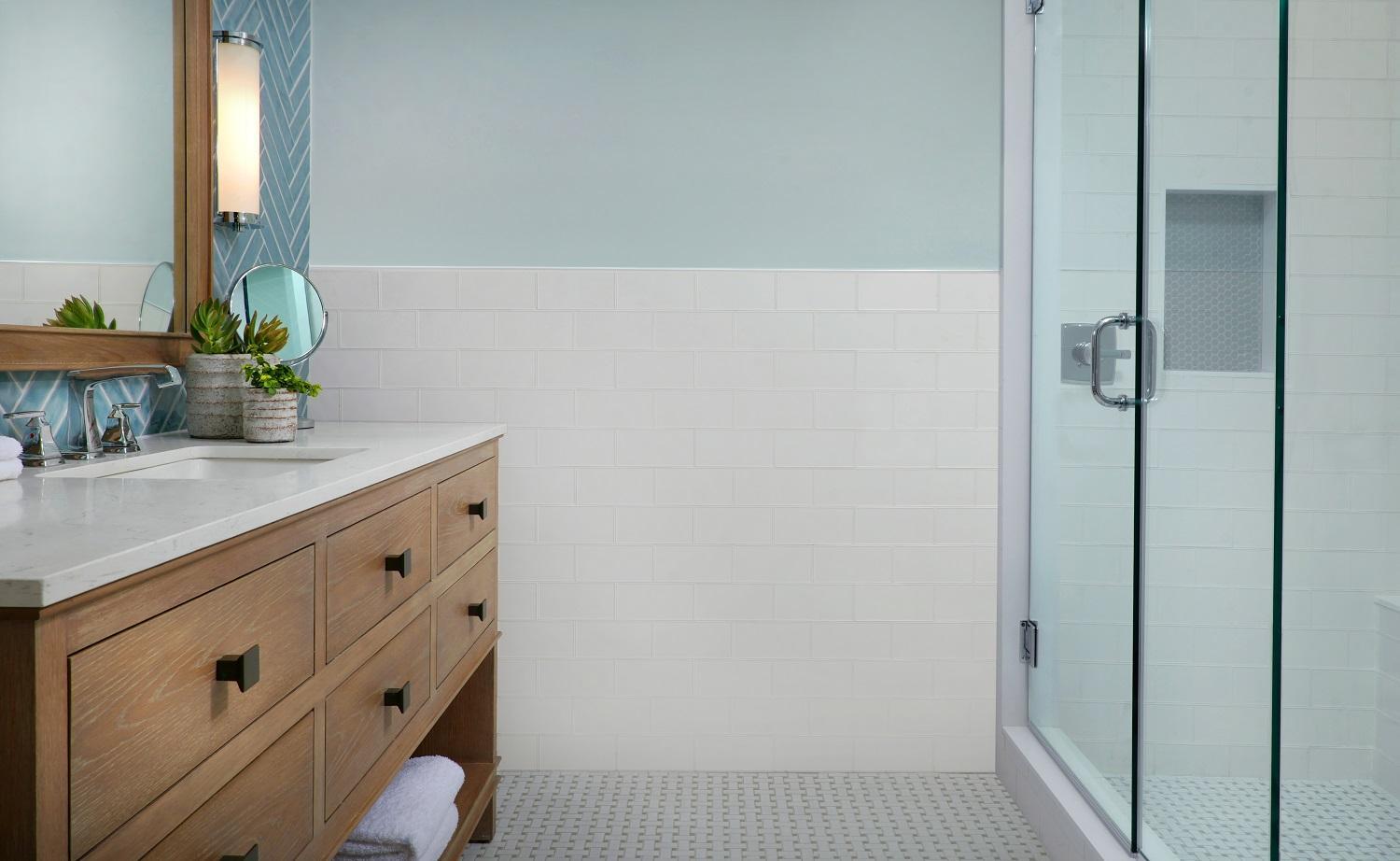 We've Updated Our Bathrooms.
White subway tiled walls and showers create a bright space, and turquoise chevron pattern tiles offset vanity mirrors and sinks featuring wooden shades and clean lines. Chrome detailing and contrasting tile patterns in the shower delivers an elevated look and feel.
Our beautiful rooms are just what you need to rest and recharge after pool days, spa days, beach days, or a day just to explore island life.
Take time to view the new rooms waiting for you.
New Guest House Experiences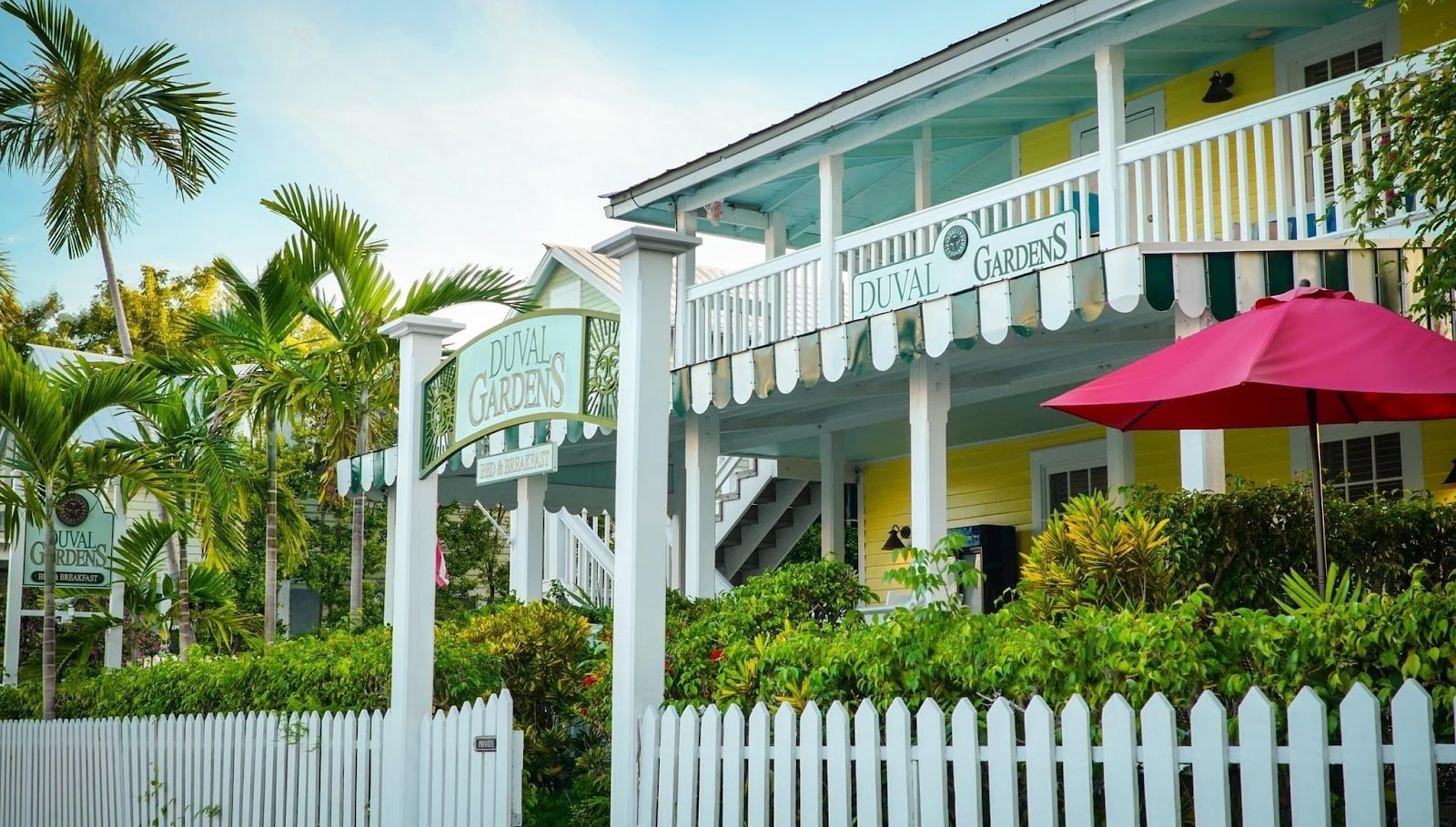 In addition to our luxury oceanfront guest houses at La Mer & Dewey, Southernmost Beach Resort is thrilled to welcome "The Guest Houses," formerly known as The Avalon and Duval Gardens, to the family.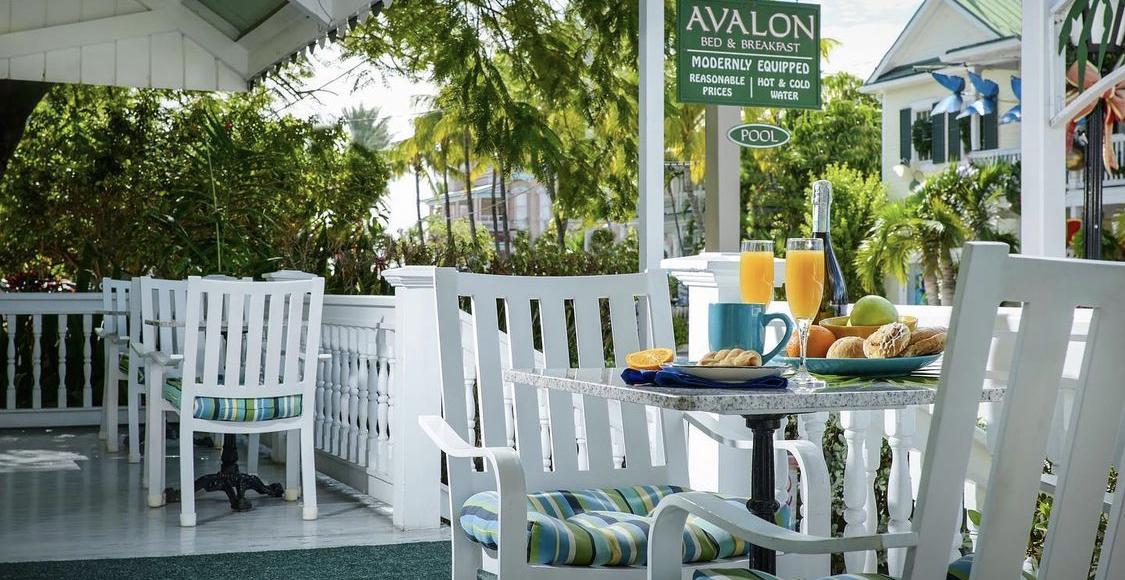 The Avalon is a historic 19 room home with origins dating back to 1885, and Duval Gardens has 12 beautifully appointed guest rooms with roots dating back to 1920. These guesthouses blend history with contemporary coastal décor—experience Key West from the guest room of an elegantly restored, turn-of-the-century Victorian home.
Learn more about The Guesthouses at Southernmost Beach Resort.
New Resort Activities and Entertainment
Do Everything Or Nothing at All
There's never a dull moment at Southernmost, and we want to make sure you get the best of island life while visiting. Here's a quick look at the weekly resort activities at our beach resort.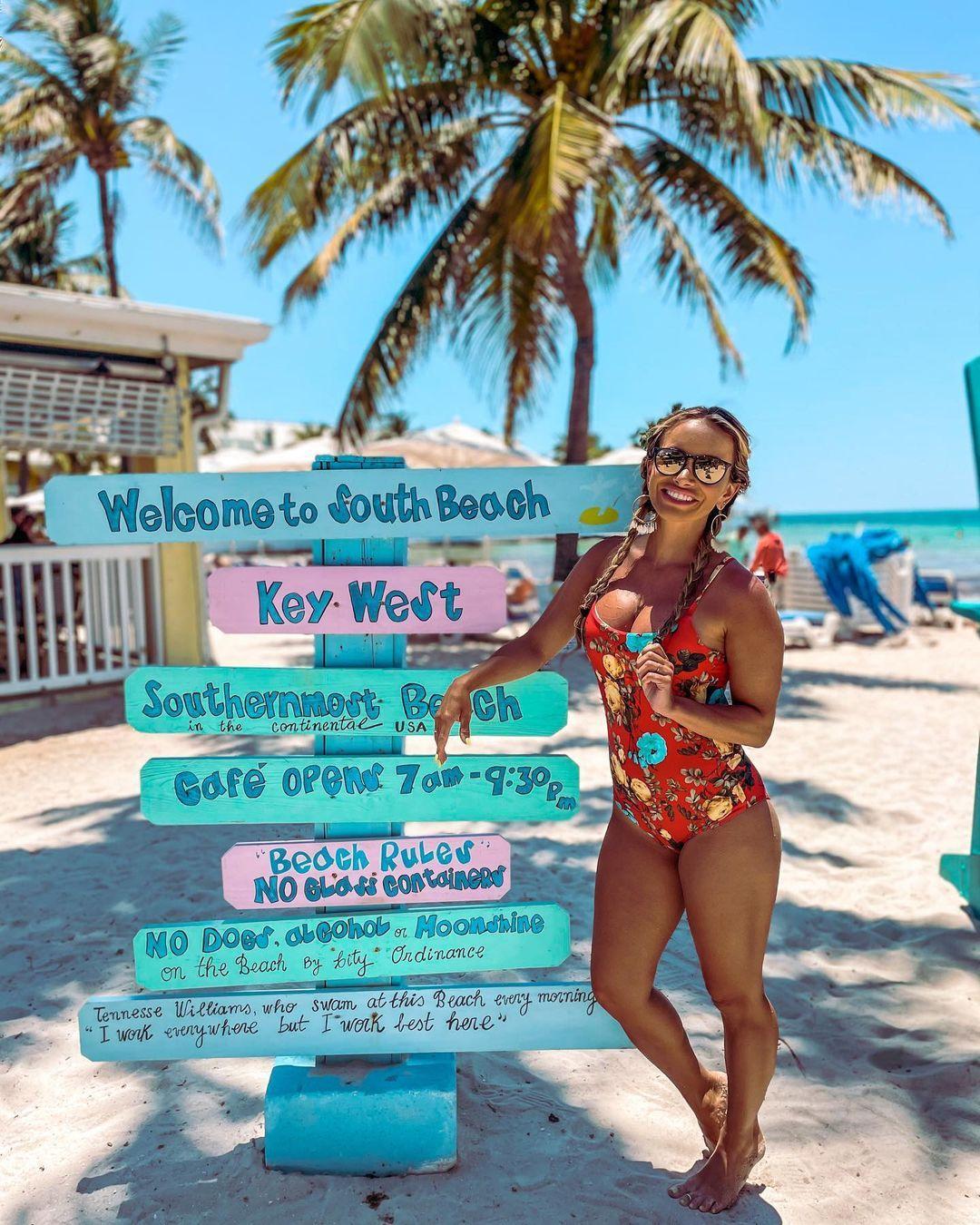 Live Music Poolside + Wine and Beer Tastings + Ice Cream Social and Snow Cones + Beach and Aqua Yoga + Zumba Classes + Pool Golf and Black Jack + Name That Tune + Salsa and Shots + Sips and Shimmies + Hula Hoop + VIP Butterfly Tour, and so much more!
Don't forget if you want to chill out by the beach, on the beach, or by the pool (we've got three of them). Remember you're on vacation – do it all or do nothing.
Cheers to a new Key West experience! #somolife
Sign up for exclusive offers – direct to your inbox!