Southernmost Beach Resort Launches Private Chef Experience at The Residence
Southernmost Beach Resort Launches Private Chef Experience at the Resident
We hear this scenario all the time.  We are planning a trip to Key West with our friends, or maybe it's a family getaway; there are six in the group, you all want to stay close together and maybe stay a little longer?  You want it all – the perfect accommodation for everyone and the resort experience.  We often talk about our guest rooms but never give our Residence the spotlight, until now.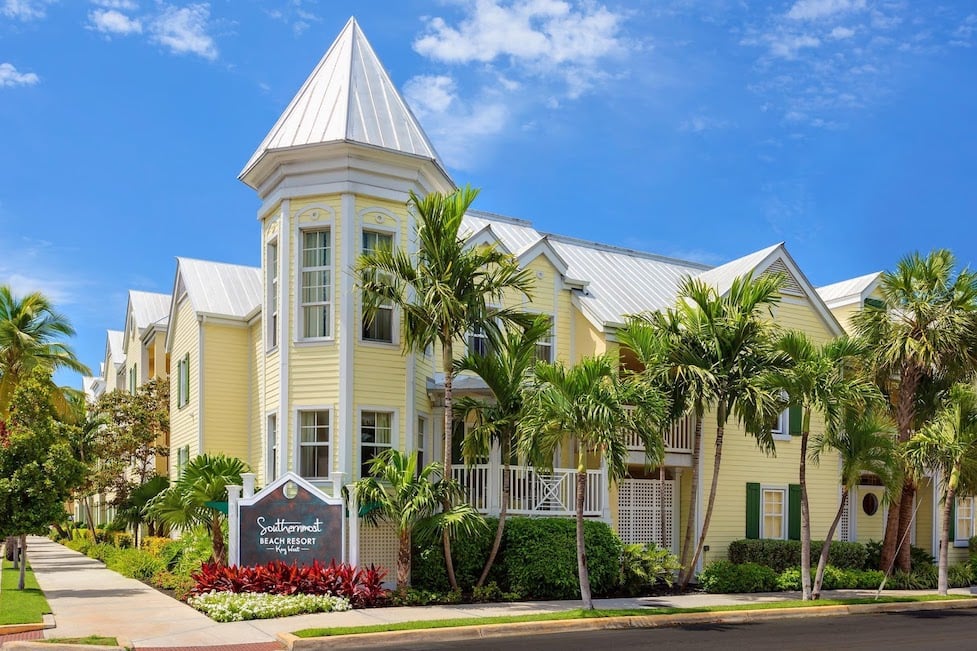 Our private two-story Residence sleeps six – it's three-bedroom, three-bath and offers over 2,000 square feet of lush living space, which is enough space to keep everyone close but not too close.   You've got the best beach resort and amenities waiting for you, and we're cooking up something extra special for you and your travel partners.  Let's take a look inside the Residence and the New Private Chef Experience – only offered to Residence Guests.  
The Residence at Southernmost Beach Resort!
Kitchen + Living Room + 3 Bedroom + 3 Bathroom … 2000 Square Feet of Island Luxury!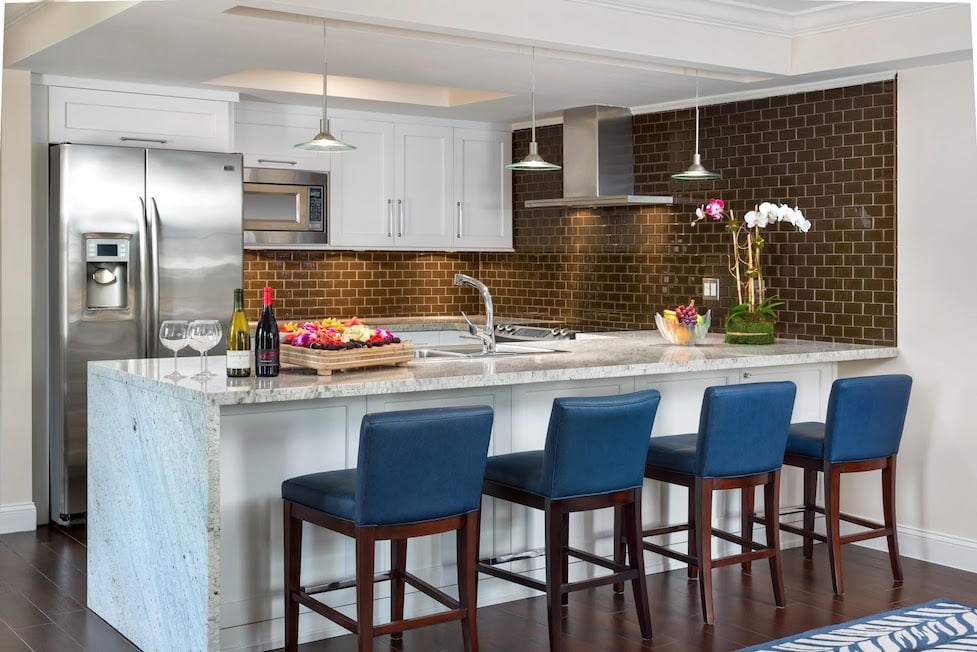 Gather around the smooth granite bar top of the expertly designed contemporary chef's kitchen for a quick bite, or share a celebratory dinner in the bright dining nook.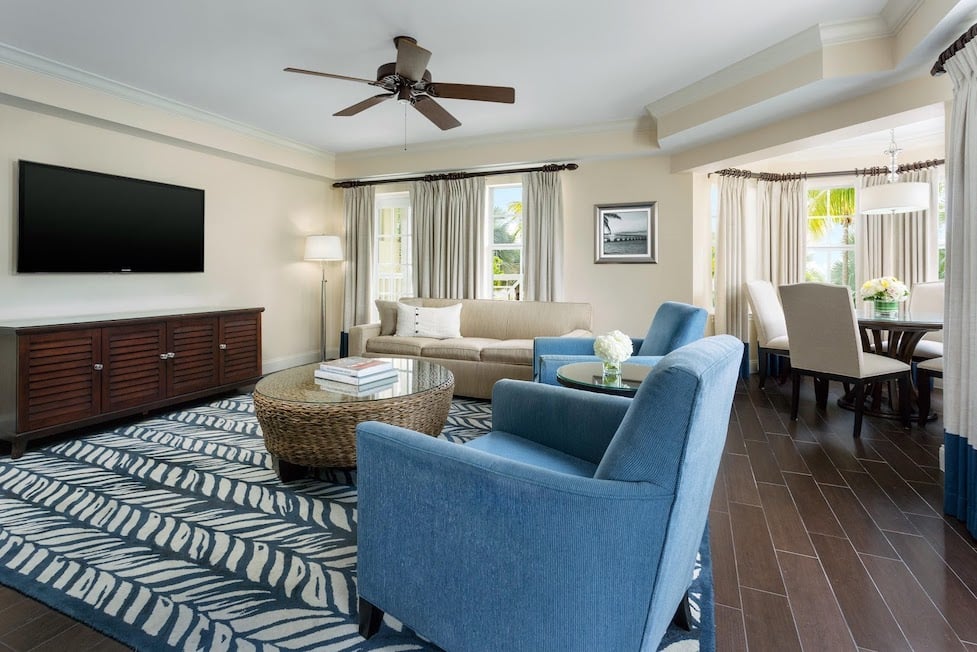 The first-level master bedroom features a king bed and expansive master bath with a soaker tub, while upstairs, two guestrooms offer a king and queen bed with a flat-screen television in each.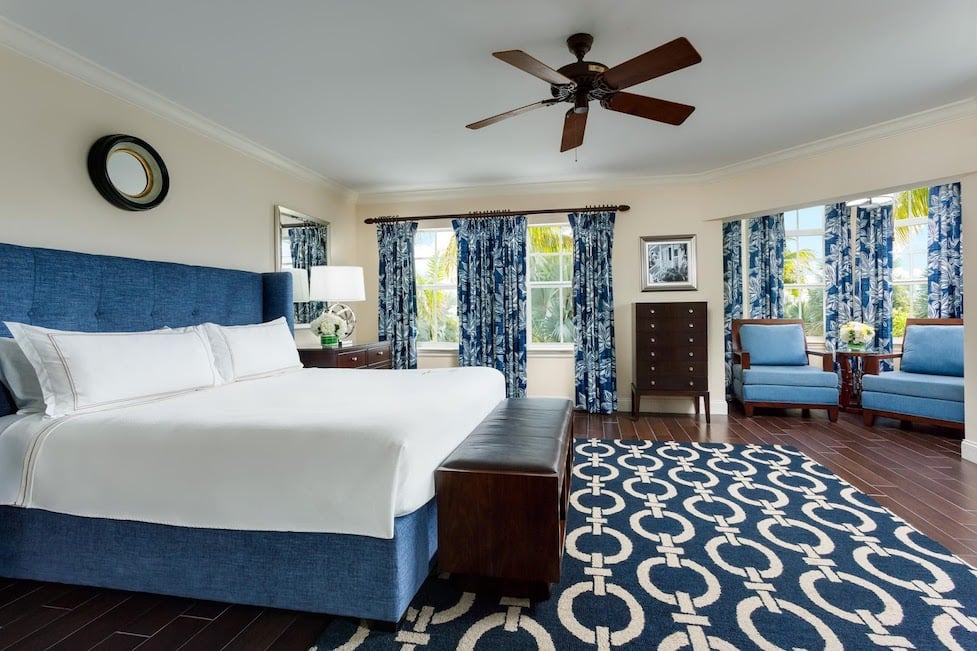 Dark woods and creamy neutrals are accented by layers of moody ocean blues in a decidedly coastal contemporary style inspired by island living.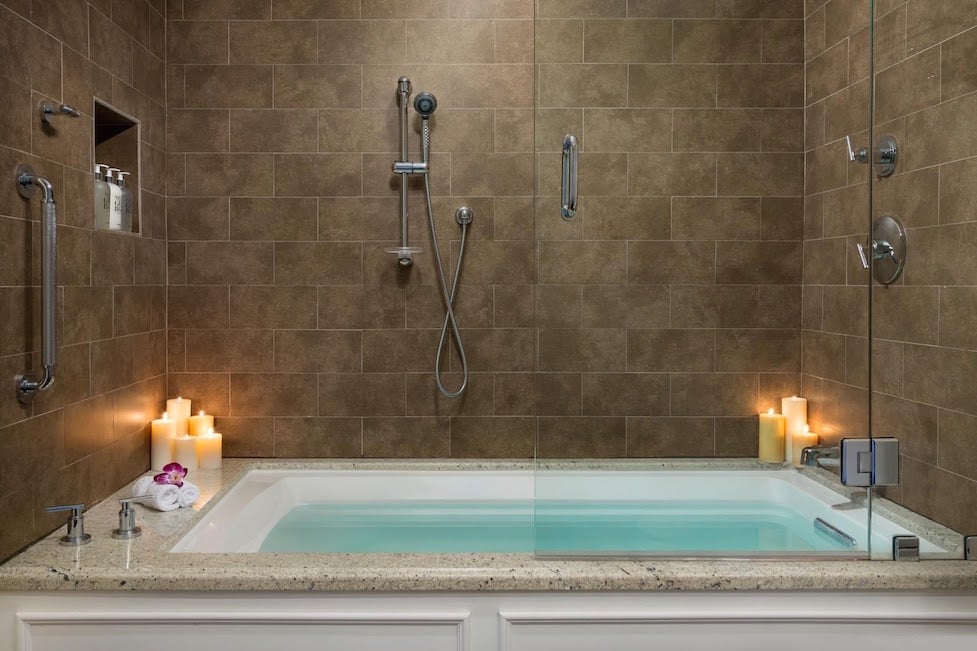 Our guests love the Residence because they get to enjoy all the comforts of home plus all of our Key West beach resort amenities.

A Very Impressive Hotel
We just returned from a long weekend trip to the Southernmost Beach Resort and had a wonderful time. The hotel was clean and beautiful, staff was friendly. Loved the three pools with live music in the afternoons and the beachside restaurant. Highly recommend it for couples, a group of friends, or families. ~  Katie M via TripAdvisor
Learn more about Southernmost Beach Resort's two-story Residence!
"One cannot think well, love well, sleep well, if one has not dined well." ~ Virginia Woolf
Exclusive Private Chef Experience at the Residence
A taste for luxury. Reserve our Residence Three-Bedroom Suite and enjoy a special three-course meal curated by our chef.

We've cooked up something extra special for our guests who are staying at the Residence that we're sure will pique your interest.  Enjoy the taste of luxury during your private chef experience.  You can watch Chef Kevin Lundry at work and learn tips & tricks, or you can fade into the background of the kitchen while you enjoy time with your family and friends.  Don't worry; Covid Safety precautions are always in place. 
Meet Executive Chef Kevin Lundry

Received Culinary Arts degree from the Institute of Chicago and has traveled the world and studied Neapolitan Cuisine and the seafood of the Meditteranean Sea. Once he returned from Italy, he held Executive Chef positions at different establishments.  In 2016 Chef Kevin moved to Key West to work with us at Southernmost Beach Resort.  Kevin says, 'Key West proves to be a place to create tropical island food with the freshest fish in our backyard.  The Southernmost Beach Café is the best place in town to showcase it."  Chef Kevin looks forward to bringing this culinary adventure and in-room chef experience to our guests!
The Private Chef Experience at the Residence includes:
Luxury accommodations in our Residence Three Bedroom Suite

1 – a private, ensuite three-course meal prepared by our Chef for 6 to 8 people during your stay. (If you love it so much and would like to add another dinner during your stay at the Residence, just let us know) 
 Terms & Conditions:
Subject to availability and only available to guests staying at our Residence three-bedroom Suite

Advanced reservations for the private dinner are recommended. The price of food & beverage is not included in this price and will be charged upon departure.  
The Private Chef Experience is a one of a kind culinary adventure in the luxury of your home away from home in paradise!   Book The Private Chef Experience at our Residence 
We know food and travel, and family and friends make the most memorable moments, amazing conversations, and ones that deliver those memories of a lifetime.   While searching for your next Florida Keys vacay, indulge in an abundance of flavors while enjoying a Key West Getaway and Private Unique Dining Experience while staying at our Residence!  #somolife
Sign up for exclusive offers – direct to your inbox!