Tis the Season of Lobster in Key West
The Season, The Festival, The Food and Fun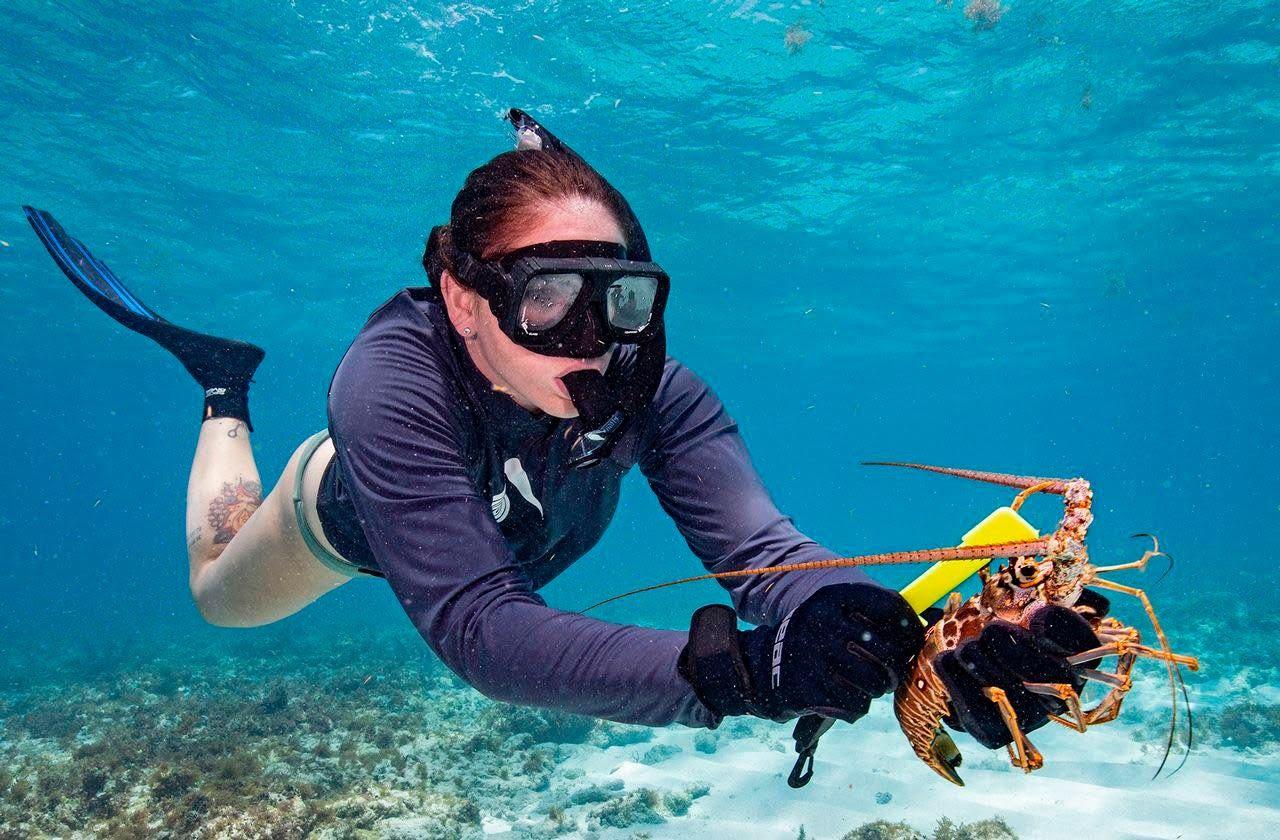 Thousands of Keys visitors and residents are getting ready to participate in the spiny lobster season – lobster mini-season. For best practices and safety for a successful season, make sure you are up to date on rules and regulations for lobster hunting in the Keys. It is important that all friends and visitors have a safe and enjoyable experience, so we wanted to share a quick update before you head out on the water. We want everyone to catch lobsters responsibly while protecting the Florida Keys' marine ecosystem.
Mini Season
The two-day lobster sport season, a/k/a mini-season, begins each year on the last Wednesday of July and ends at midnight on Thursday.
Regular Lobster Season
The 2022 regular lobster season begins at 12:01 on August 6th and ends at midnight on March 31st, 2023.
Lobster Hunting Rules & Regulations – Know before you go.
Safety first!! It's going to be busy out there and accidents can occur, so please take time to review and refresh your diving skills and boat safety gear. Also, remember divers physical health and the condition of the equipment.
Some of the most frequently asked questions: What is the legal size? How do I correctly measure? What is the daily limit in the Florida Keys? Learn best practices, rules and regulations for lobster hunting in the Keys. Catch the Facts: Know the Rules for Florida Keys Lobster Season.
Key West Lobsterfest | August 11- 14
The 25th Key West Lobsterfest is scheduled for August 11th – 14th with food, fun, music, and lobster-themed events. In addition to lobster, there's a street fair with art vendors, a wide range of libations, and a free concert at the intersection of Duval and Green Streets, where the Durtbags will perform. For more information, visit keywestlobsterfest.com.
Southernmost Beach Resort Lobster Festivities
This year Southernmost Beach Resort is thrilled to participate in the festivities with two lobster-themed parties and events.
Lobsterfest La Mer & Dewey House Dinner & Wine Pairing
Friday, August 12th, 7 pm
Exquisite 5 Course Lobsterfest Dinner & Wine Pairing on the deck of the beautiful La Mer & Dewey House, by Chef Alexander. Reservations required. Space is limited. View the menu and reserve tickets online.
Pool Party and All -You Can-Eat Lobster Boil
Sunday, August 14th, 1 pm – 4 pm at the Shores Pool
Join us for a Lobsterfest Pool Party at the Shores Pool at Southernmost Beach Resort. The Pool Party is FREE, but if you want to up your game, get in on the All-You-Can-Eat Lobster Boil! Boil tickets are $72 plus taxes and gratuity and include your first drink.
We'll have tons of lobster, potatoes, homemade cornbread, andouille sausage, corn on the cob, live music and more! Get your tickets today!
I'm living on things that excite me, be they pastry, or lobster, or love… ~ Jimmy Buffett
Key West knows how to celebrate just about anything, so why not lobsters! Keep calm and enjoy the season and all the festivities. #somolife
Sign up for exclusive offers – direct to your inbox!