Where to Watch Sunsets in Key West
The main event and show stopper on the island just happens to be when the sun sets in paradise. In this blog, we will do a little show and tell dedicated to the most celebrated event in Key West – Sunset!
When the sun goes down… we'll be grooving. When the sun goes down… we'll be feelin' alright! – Kenny Chesney
Mallory Square – Sunset Celebration

Photo Credit: Bob Krist/Florida Keys News Bureau)
A great way to end the day is by attending Sunset Celebration at Mallory Square, where visitors from all over the world join together to celebrate the sun setting in paradise. It's a magical evening of entertainment by the sea. To get the full experience, you'll want to head over at least two hours before Sunset, so you can enjoy the festivities. During this time, there will be street performers, magicians, jugglers, clowns, Will Soto the tightrope walker extraordinaire, sword swallowers, artists, Dominique and his flying house cats, food vendors, and so much more. Sunset Celebration at Mallory Square is a must-see and do (at least one night) while visiting.
When: Sunset Celebration at Mallory Square begins two hours before Sunset.
Where: Mallory Square, 400 Wall Street, Key West
Fort Zachary Taylor Historic State Park
If you are looking for a quieter and more romantic setting, one suggestion is to watch the sunset from Fort Zachary Taylor Beach. This is one of our favorite beach locations as well, so take advantage of a beach day and sit back and watch the boats pass by and the sunset over the sea.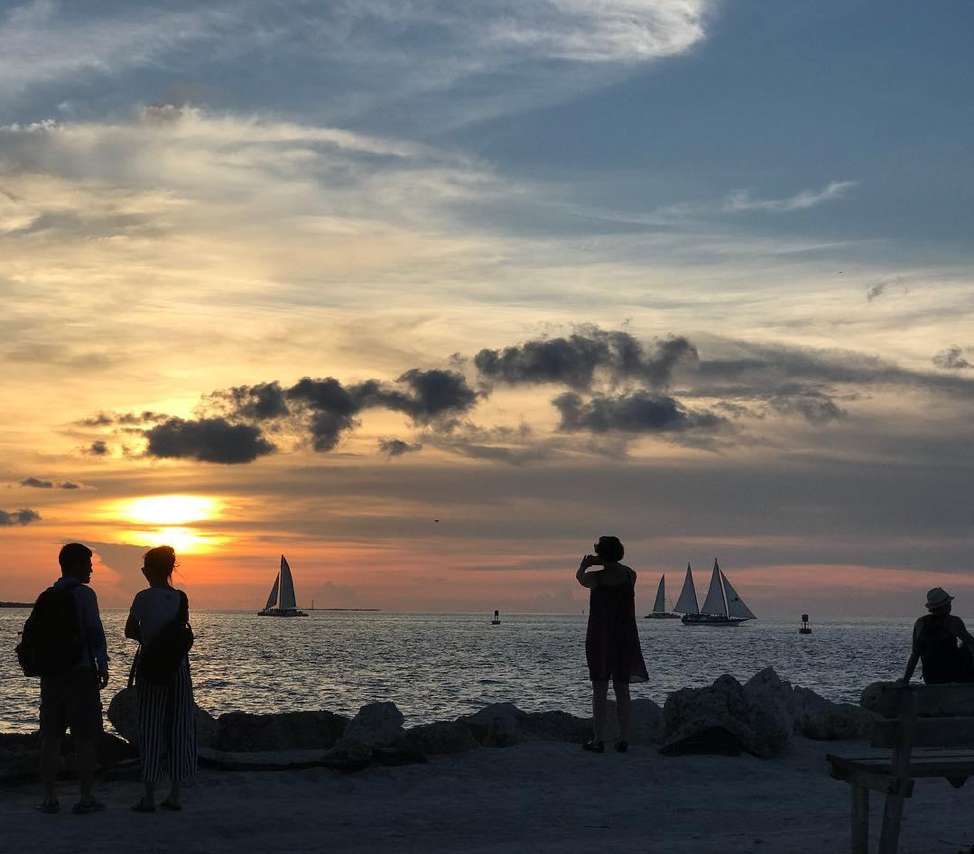 PERFECT place to watch the sunset
We rented bikes and cruised over to Fort Zachary Taylor Historic State Park. You can tour the fort, swim, eat and watch the beautiful sunset. It's relaxing, fun and not too crowded! ~ @starx311 on TripAdvisor
Truman Waterfront Park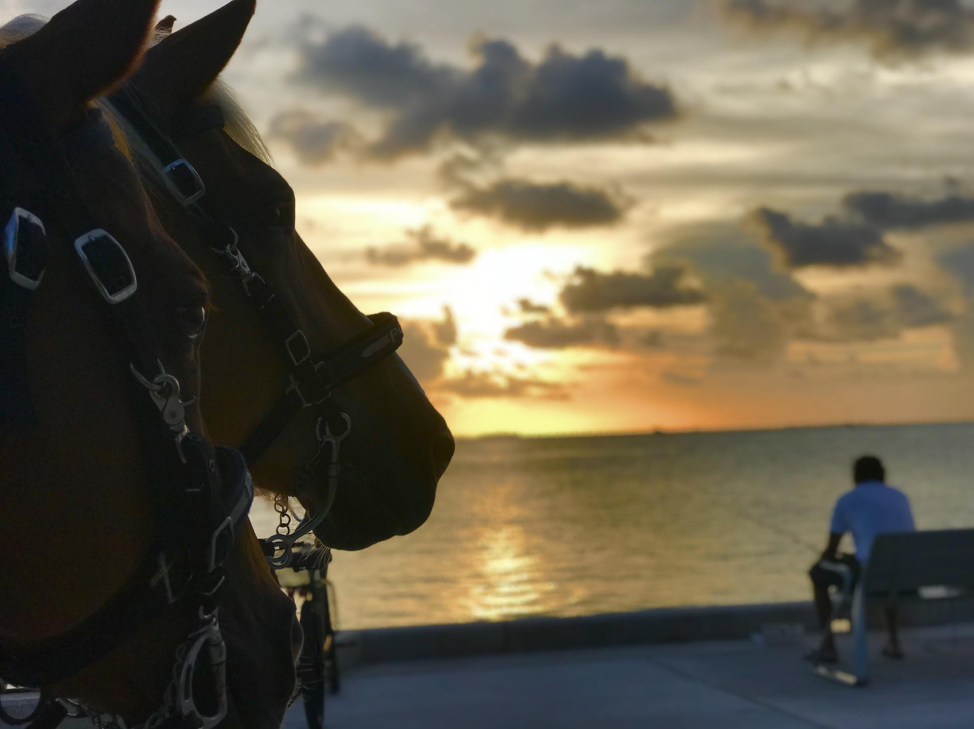 You really never know what you're going to see in Key West! While taking a walk at Truman Waterfront Park, this photo captured a sight not typically seen. We'll call this one "horsing around at sunset." Added bonus: there's also a splash park for the young ones nearby.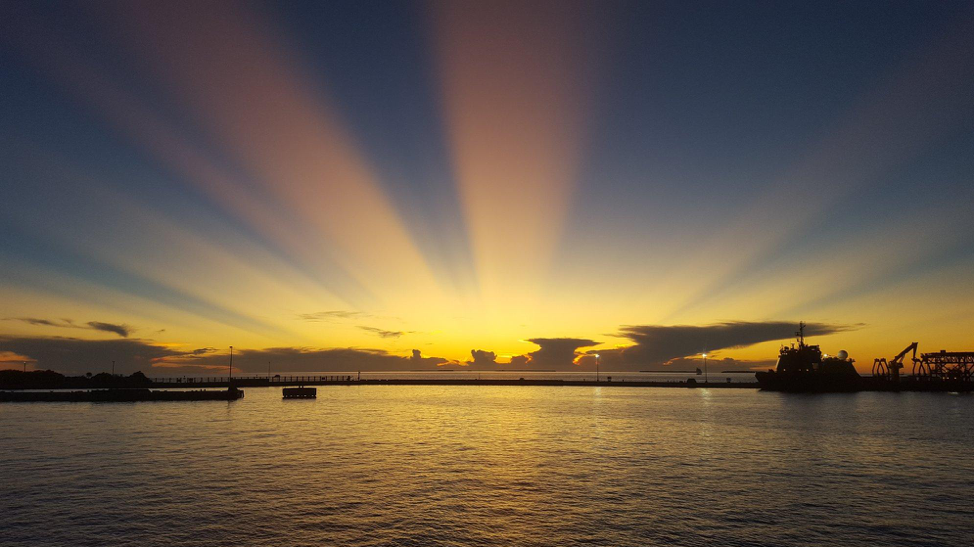 Photo Credit: USCGC Ingham Museum
Sunset on the Ingham
Also located at Truman Waterfront Park is the U.S. COAST GUARD CUTTER INGHAM Museum located at the West end of Southard Street. You can enjoy Happy Hour and watch Sunset on the INGHAM on Fridays and Saturdays one hour before sunset.
Sunset from the Seaport
The Historic Seaport is another one of our favorite locations to watch the sunset. Enjoy world-class dining, shopping, live music, tropical libations at our iconic bars while soaking up the spectacular light show or as we call it – a Key West sunset. This is also one of the most popular locations to climb aboard the sunset sails.
Sunset Sails – A must see and do! Visit the concierge upon arrival to learn more about the evening sails and options to fit your needs.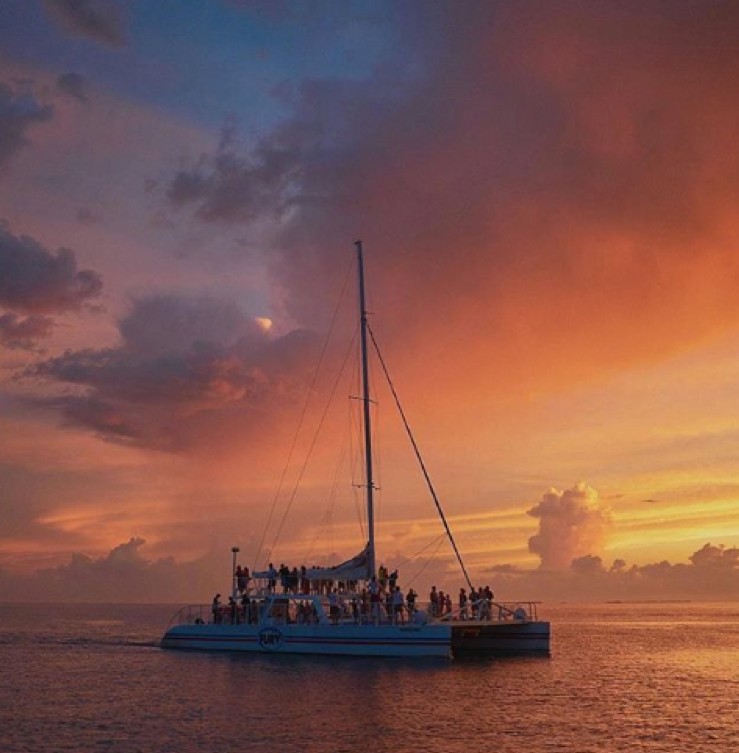 The most perfect Fall sunset from the decks of Fury Water Adventures Key West!
#HistoricSeaport Photo Credit: Fury Water Adventures Key West
You can also watch Sunset from White Street Pier and Smathers Beach and other locations across the island but the ones noted above are favorites of locals and visitors.
Early Winter Sunsets
You don't have to go far to experience and view and cotton candy sky because it's happening right here at the best Key West beach resort. A beautiful sunset view from Southernmost!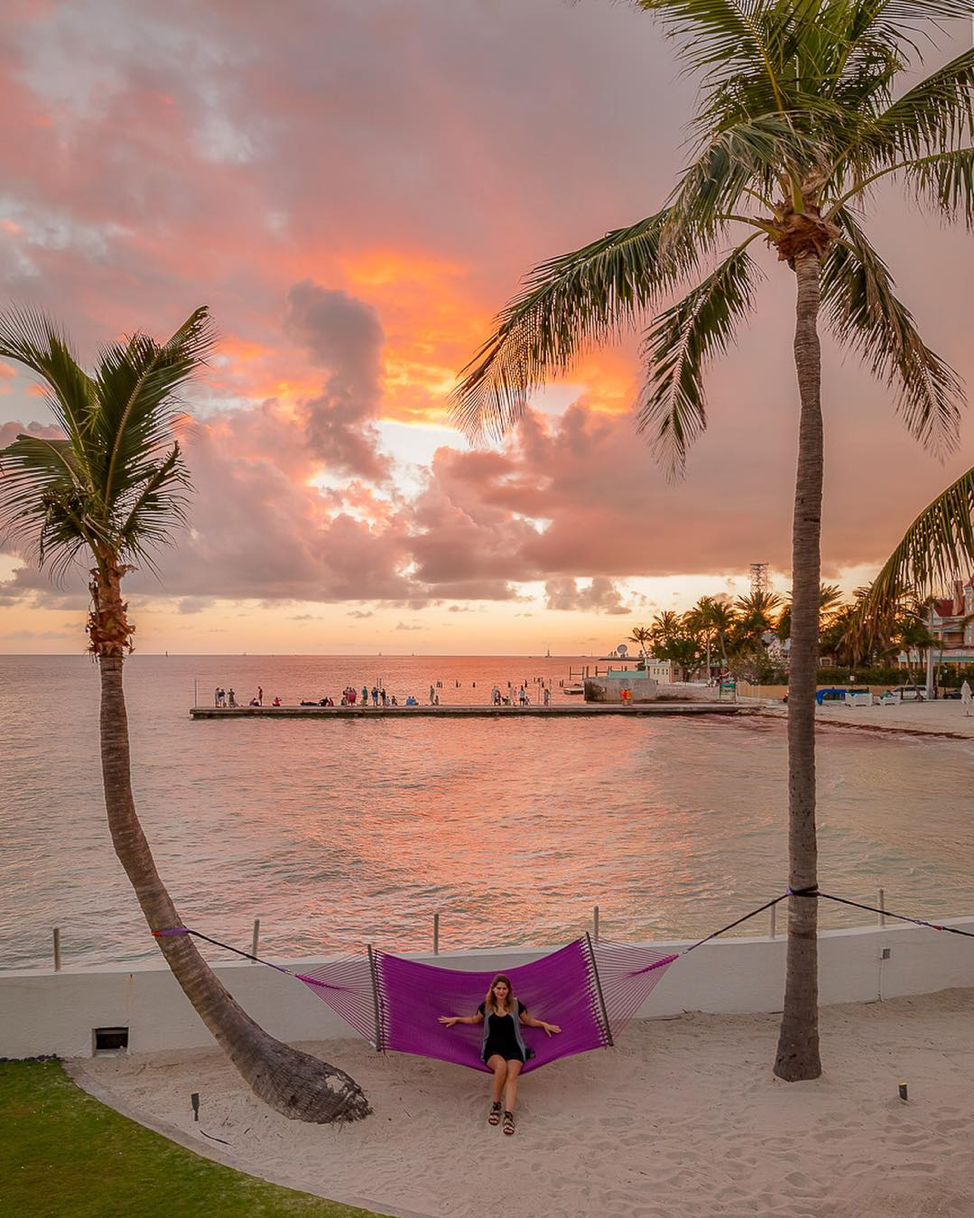 Photo Credit: @ovimustea at Southernmost Beach Resort
Can't forget about the Sunrise!
We can't forget about waking up to beautiful warm sunrise either! We know Key West is known for the best Sunsets but we think Sunrise in Key West is pretty special as well. This is your wake up call when you stay with us at Southernmost Beach Resort! Let's just give this view a 10!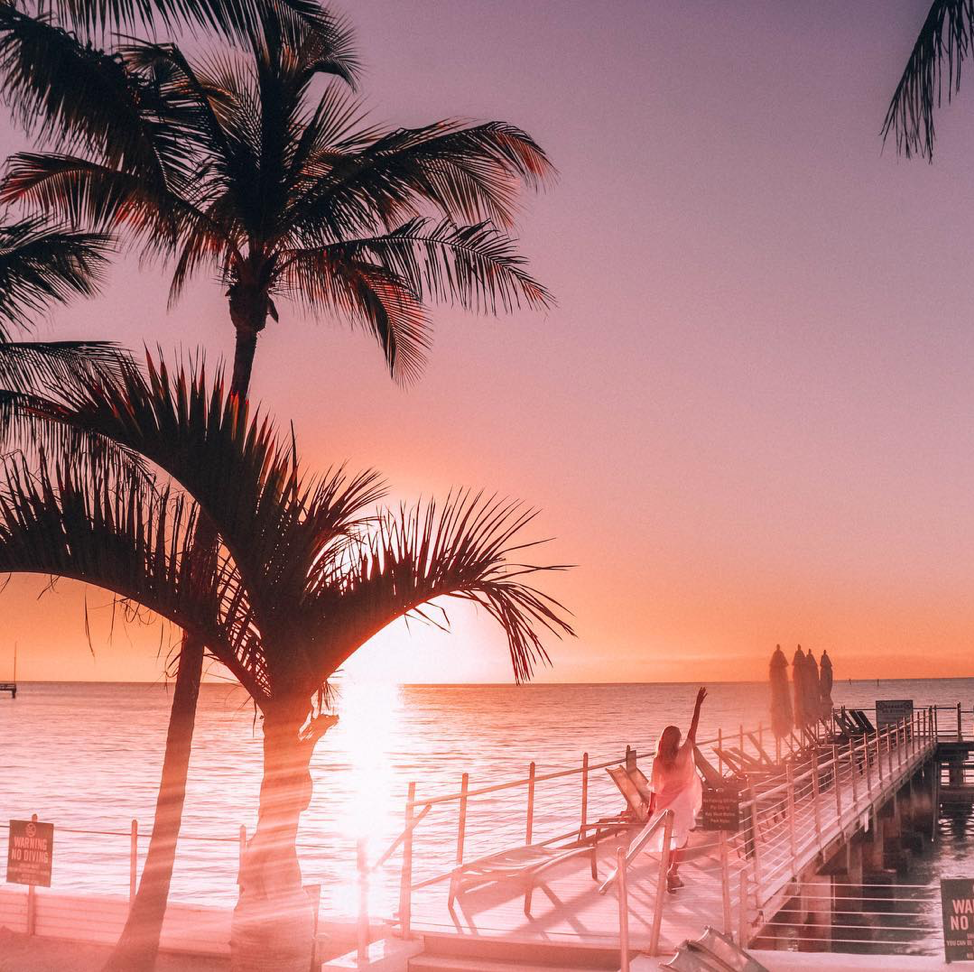 Photo Credit: @thedaydreamdiaries on Instagram
What time does the sunset in Key West?
Now that we've shared a few of our favorite places to watch the sunset the next thing you need to know is when the big event is happening. Click here to find out what time sunset is in Key West.
The best Key West sunset experience is wherever you are watching it from. Now that you've got the information on where to watch sunset please make sure to share your pics with us #somolife
Sign up for exclusive offers – direct to your inbox!