Your Guide to Key West Brewfest 2021
It's happening, and we can't wait to welcome you to paradise for the 10th Anniversary of Key West Brewfest set for September 2nd to 6th. Celebrate Labor Day Weekend with us and join in on the brewfestivities including Beer Dinners, Pool Parties, BrewMasters, After Parties featuring specialty beers, and of course, the Signature Event held on Saturday, September 4, 2021: Key West BrewFest Tasting Festival on the beach.  There will be close to 60 vendors and over 200 unique beers for tasting.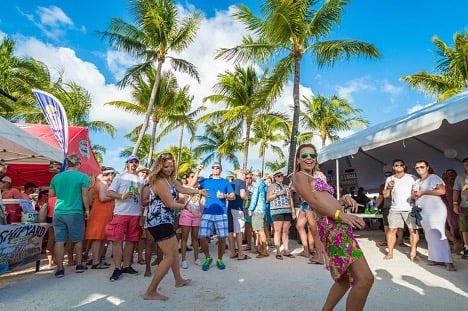 Our Key West Beach Resort has been part of Brewfest since the beginning, and we look forward to celebrating the 10th anniversary with you and the Key West Sunrise Rotary Club in the Conch Republic. We had the chance to speak with Charlie Mench, a member of Key West Sunrise Rotary Club and Co-Chair of Key West Brewfest, and he said, "this is one of our biggest fundraising events of the year, 100% run by volunteers, and Southernmost Beach Resort has been with us since the beginning."  Proceeds from the festival benefit the Key West Sunrise Rotary charitable initiatives.
Featured beers and vendors include Funky Buddha, Holy Mackerel, Monk in the Trunk, and Andygator to local favorites from the Florida Keys Brewing Co., Waterfront Brewery, Island Brewing, and Islamorada Beer Co., and so many others. View the list here.
The locals and visitors aren't the only ones who love this festival; the beer vendors tell me it's one of the best beer festivals. ~ Charlie Mench
We asked Charlie to share some of his tips for our friends planning to attend Brewfest.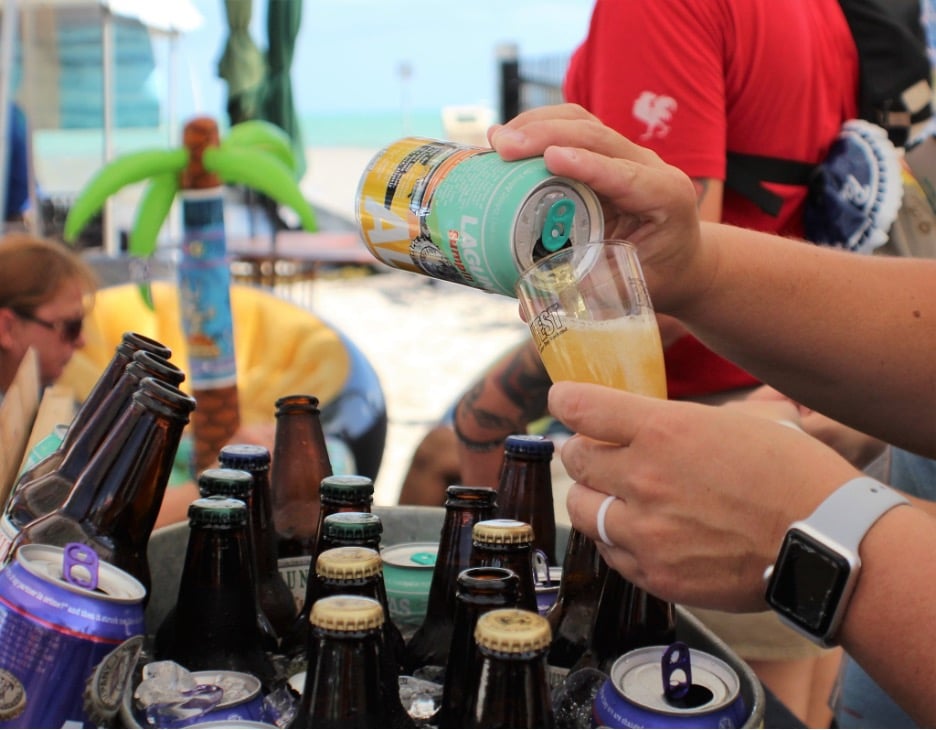 Charlie's tips for a successful Brewfest experience
Wear comfortable shoes – it's on the beach.
It's very hot, so dress appropriately.
Hydrate and have fun.
Social distance drinking is welcome.
No children or pets.
Buy tickets early online at keywestbrewfest.com.
Attend the VIP Event – it's a great way to learn about the beers without the crowds.
Plan on arriving early to avoid lines and crowds.
Spotlight on Key West Brewfest Events
Beer Dinners | Signature Tasting Event | Pool Parties
Beer Dinners
Beer Dinner at First Flight Restaurant & Brewery
Thursday, September 2nd from 6:30 PM – 10:30 PM
A five-course Chef's Tasting Dinner with beer pairings featuring First Flight's Flagship brews. The menu will include dishes prepared with our beers brewed here at the Southernmost Brewery! Brewmaster Andrew will walk us through his brewing process and give some tips on homebrew techniques! All while enjoying a special menu prepared by Chef Leo Garcia.
First Flight Island Restaurant & Brewery, 301 Whitehead Street, Key West, FL 33040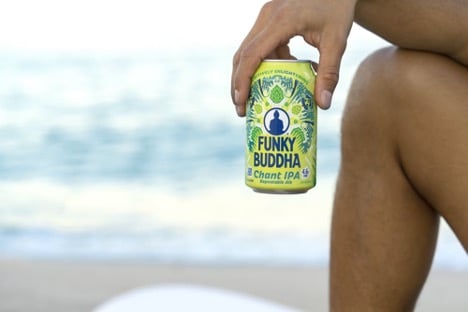 Southernmost Beach Resort Beer Dinner with Funky Buddha Brewery
Friday, September 3rd at 7 pm
Chef's 4 Station Beer Pairing Dinner with Funky Buddha Beer. Join us for an evening of food and drink on South Beach at Southernmost Beach Café with Funky Buddha Brewery.  View the full pairing menu and buy your tickets here.
Southernmost Beach Cafe, 1405 Duval Street, Key West, FL 33040.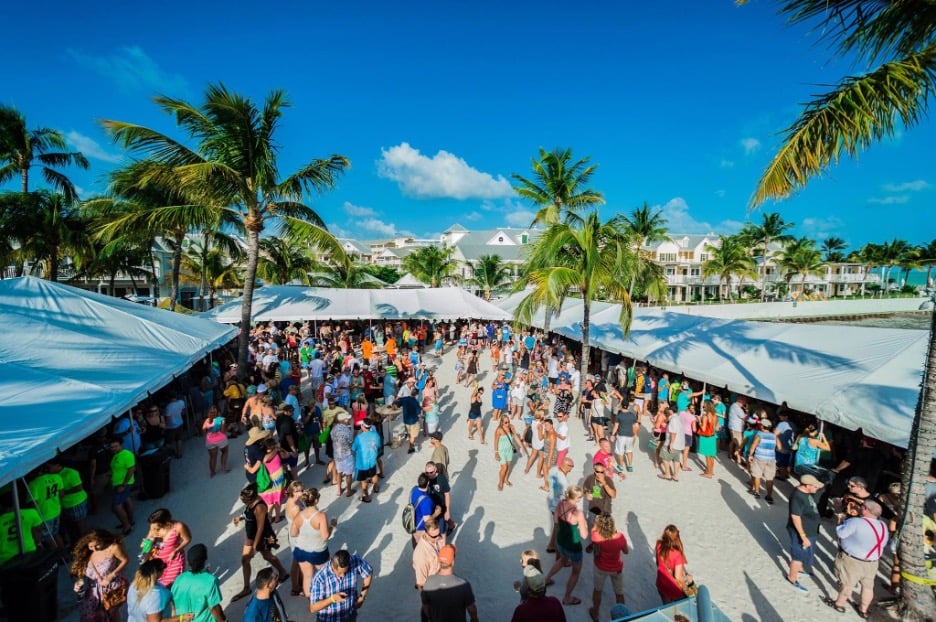 Brewfest Signature Tasting Event
Key West BrewFest Tasting Festival takes place on the sands of South Beach in beautiful Key West, Florida.
Saturday, September 4, 2021
Brewfest Tasting Festival
3 pm – 5 pm VIP Hours (Tickets $100)
5 pm – 8 pm – General Admission (Tickets $40)
VIP Tickets – Includes 2 hours of early admission into the BrewFest tasting festival at 3 pm with passed appetizers from the Southernmost Beach Cafe.
Buy Tickets to the Signature Tasting Event
Pool Parties
Friday, September 3, 2021
Southernmost Beach Resort Pool Party with Islamorada Brewery
12 pm – 4 pm at The Pineapple Pool, Southernmost Beach Resort
Come party with the Islamorada Brewing Company crew from noon – 4 pm at Southernmost Beach Resort's Pineapple Pool located at 1319 Duval Street.
Pool Parties at our Sister Property, The Marker Key West Harbor Resort
Thursday, September 2nd, from 3-6 pm | Sunday, September 5th, from 2-5 pm.
For a complete listing of Key West Brewfest events and news, visit keywestbrewfest.com.
Happy 10th Anniversary Key West Brewfest – cheers to new brews and experiences!  #somolife
Sign up for exclusive offers – direct to your inbox!