2021 Key West Songwriters Festival
2021 Key West Songwriters Festival 
100+ Performers | 30+ Shows | Five Days/Nights 
We are thrilled to announce the 25th Annual Key West Songwriters Festival is taking place May 5th to 9th, and once again, our Key West Beach Resort plays host to some of the most talented artists and live musical performances.
While this year's festival has been condensed with reduced capacities and transitioned to mostly outdoor performances, the organizers are focused on bringing back the music and putting the writers in intimate venues across the island.  You'll want to add this music festival to your travel bucket list, here's why: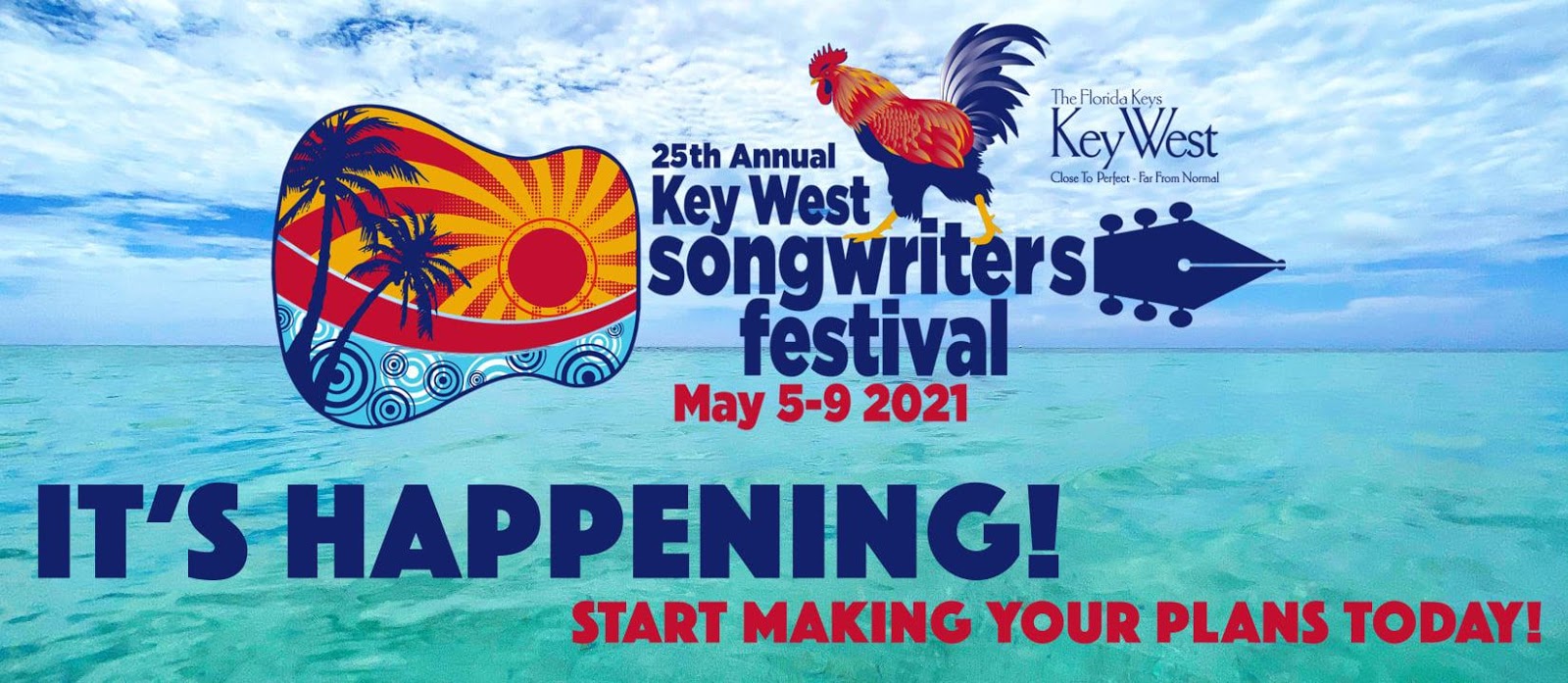 The Key West Songwriters Festival introduces us to the faces, voices, and stories behind the songs. This year, more than 100 artists will perform at our unique venues and infamous bars and restaurants around town over five days and nights. The majority of the shows are free, and there are some ticketed events held at outdoor venues, including beaches, bars, boats, resorts, and historic theatres.
Some of the notable Key West Songwriter Festival alumni include Kacey Musgraves, Brad Paisley, Florida Georgia Line, Luke Combs, Maren Morris, and Cole Swindell, just to name a few.
Great first time in Key West, FL. Such a blast playing the @keywestsongwritersfestival ~ @bradpaisley
The 2021 Artist Lineup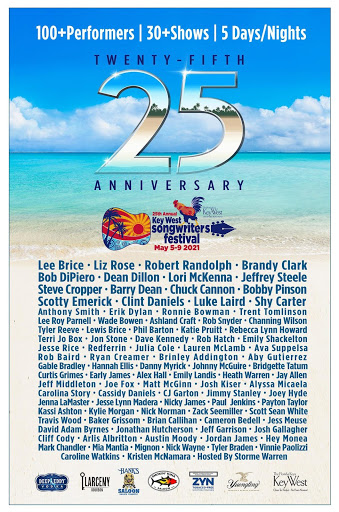 For a complete listing of shows, venues, and participating songwriters and performers, visit Key West Songwriters Event Schedule online.
Songwriter Events at Southernmost Beach Resort & Cafe
Here is the schedule of #somolife Songwriter events:
SOUTHERNMOST BEACH RESORT & CAFE BEACH BASH
Thursday, May 6th, NOON – 4 pm at South Beach
Noon – Josh Gallagher & Mark Chandler
1:00 pm – Rob Baird & Jenna Lamaster
2:00 pm – Paul Jenkins & Ashland Craft
3:00 pm – Dave Kennedy, Jeff Middleton & Josh Kiser
Free show, no tickets required
SOUTHERNMOST BEACH RESORT & CAFE
Friday, May 7th, NOON – 4 pm at South Beach
Noon – Brinley Addington & Aby Gutierrez
1:00 pm – Baker Grissom & Vinnie Paolizzi
2:00 pm – Emily Landis & Joe Fox
3:00 pm – Redferrin & Josh Gallagher
Free show, no tickets required
We invite you to sit back, relax and enjoy the music with us at Southernmost Beach Resort!

Let's go where the music never ends!
25th Annual Key West Songwriters Festival
May 5 – 9, 2021
kwswf.com
Add the Key West Songwriter Festival to your music festival bucket list. Enjoy the music and share your favorite songwriter festival memories with us. #somolife