3 of the Best Key West Restaurants with Ocean Views
3 of the Best Key West Restaurants with Ocean Views
You don't have to go far to enjoy world-class restaurants and unique dining experiences in Key West! Close to our beach resort is where you'll find great food, fun, and, to top it off, spectacular Atlantic ocean views. Here are our three favorite beach bars and restaurants serving up the best island cuisine and more: Southernmost Beach Cafe, Louie's Backyard, and Salute! On The Beach!
Southernmost Beach Cafe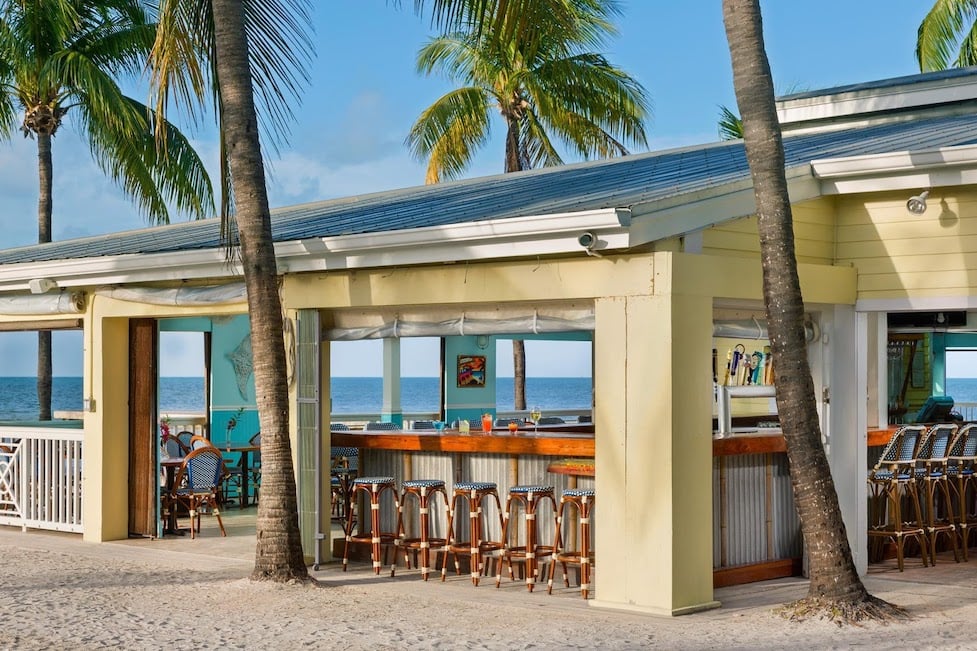 Located where the Atlantic meets the world-famous Duval Street and where you'll dine at the closest restaurant to Cuba is Southernmost Beach Cafe, steps from our resort on South Beach.
Just 90 miles from Cuba with the Atlantic Ocean as its backdrop and the beach as its backdoor, the Southernmost Beach Café serves up locally-inspired Key West cuisine and boat-to-table freshness with a little twist. Treat yourself to the Café's uniquely Southernmost menu, a blend of Caribbean and Asian-fusion along with the most creative cocktails in the most desirable oceanfront dining.
Loving this places a lot!!! I ordered a taco breakfast and it was delicious. Highly recommend. a must-try if you come to key west! ~ Sayleth Gandica, Google Review
Open for Breakfast, Lunch, and Dinner.  Great Happy Hour Too!
View Southernmost Beach Cafe Menu  
Southernmost Beach Cafe
Hours: Open Daily from 8 am to 9 pm
1405 Duval Street,
Key West, FL 33040
305-295-6550
Reservations
Louie's Backyard
Fine Dining in Key West with an Ocean View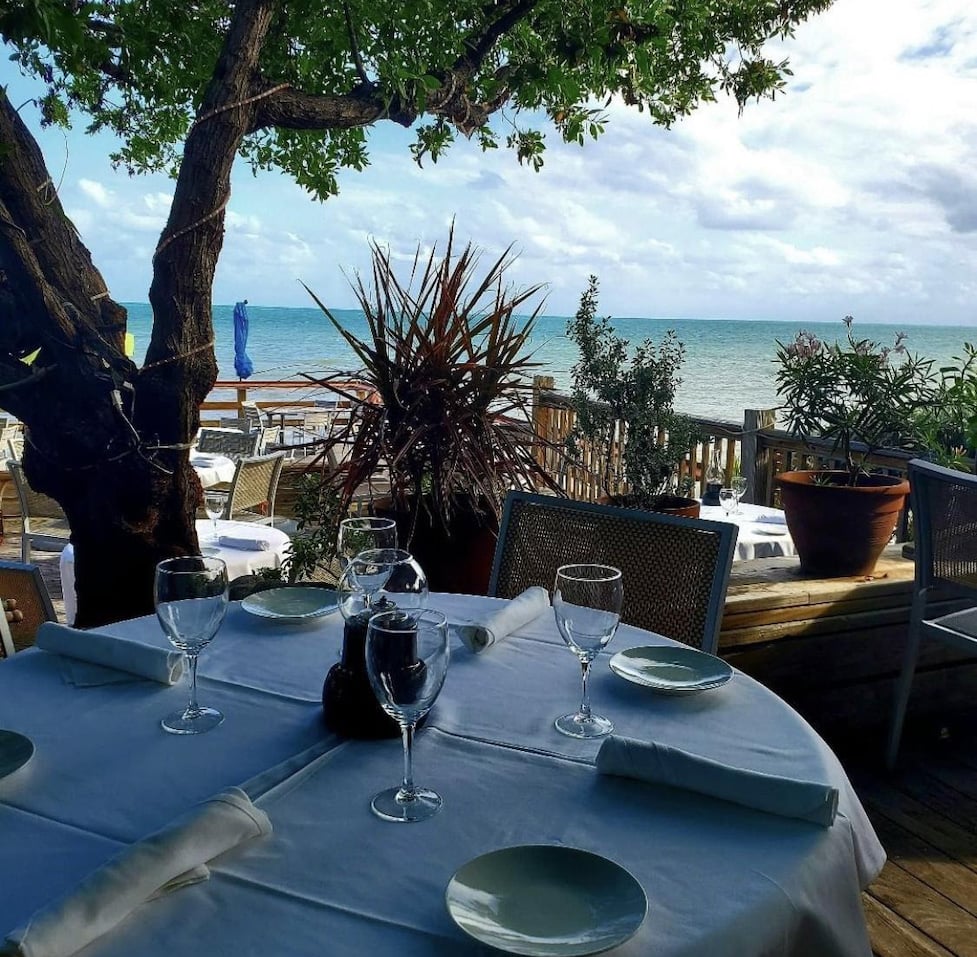 What to say about Louie's Backyard? Besides, it is a must-go-to experience the food, drink, and oh that amazing ocean view! Go early and enjoy a drink or two at the AfterDeck. Another tip, ask for a table with a view!
The Café at Louie's/Wine Bar is located upstairs and offers a perfect setting for sipping and tasting. Learn more about The Cafe' at Louie's.
"Oh, if only for a backyard as beautiful as the spectacular oceanfront setting offered by this Caribbean-American restaurant, Key West's Most Popular destination, where you can dine on incredible cuisine served by a professional staff on either the fabulous multilevel deck or in the elegant dining room; it's many folks' idea of heaven…" – Zagat.
Louie's is one of those places you'll want to visit again on your next trip to paradise. 
Here's what Elizabeth Patton Forshee had to say about her experience at Louie's Backyard, ''one of the best restaurants in the Keys! The food is absolutely amazing! It was 15years ago the first time we went and just as good now! And the servers were excellent!"
The food is exceptional!  On the menu, you will see a variety of land and sea options to choose from (Vegetarian too), including Foie Gras Torchon, Conch Chowder, and Aho Tuna Grilled Veal Chop and of course we can't forget to mention Key Lime Pie.
Louie's Backyard is Open for Lunch, Dinner and Weekend Brunch!
Lunch | 11:30am – 3:00pm
Dinner | 6:00pm – 10:00pm
Afterdeck Bar | 11:30am – 1:00am
The Café/Winebar upstairs in Louie's Backyard
Open Tuesday – Saturday 5:00pm – 9:00pm
Reservations recommended. Reservations by phone ONLY. (305) 294-1061
Louie's Backyard
Hours: Open 11:30 am to 1:00 am
700 Waddall Ave.
Key West, FL 33040
305-294-1061
Salute! On The Beach
Located at Higgs beach is where you'll find Salute! On The Beach.  It's casual, laid-back island vibe and the Sister restaurant of the well-loved and infamous Blue Heaven.
Salute! On The Beach is another favorite amongst locals and visitors alike!   What you can expect to see on the menu is lighter Caribbean-influenced takes on Italian classics with fresh breads, vegetables and local seafood.  One of the best Key Lime Pie's on the island as well!
While you are enjoying lunch or dinner, you'll also be exposed to the island lifestyle while beachgoers enjoy a lazy day at Higgs, or you'll have front row seats to a serious game of Volleyball. 
View Salute! On The Beach Lunch and Dinner Menu
Serving lunch 11:30am-4:30pm. Serving dinner 5pm-9:30pm. Bar open for drinks from 11 am to 10:30 pm. Please call Salute! at (305) 292-1117 for reservations.
Salute! On The Beach
1000 Atlantic Blvd
Key West, Fl 33040
(305) 292-1117
Enjoy the ocean views and beach dining experience in paradise! #somolife
Sign up for exclusive offers – direct to your inbox!