Announcing New Pool Parties and Beach Events #somolife
Five New Ways to Celebrate in Key West
As we welcome 2019, our Key West Beach Resort is pleased to announce new weekly parties and events that are happening onsite that include a Pig Roast and Luau, Champagne Pool Parties, Sushi at Sundown, TuTu's and more!  Add the following parties to your Key West itinerary: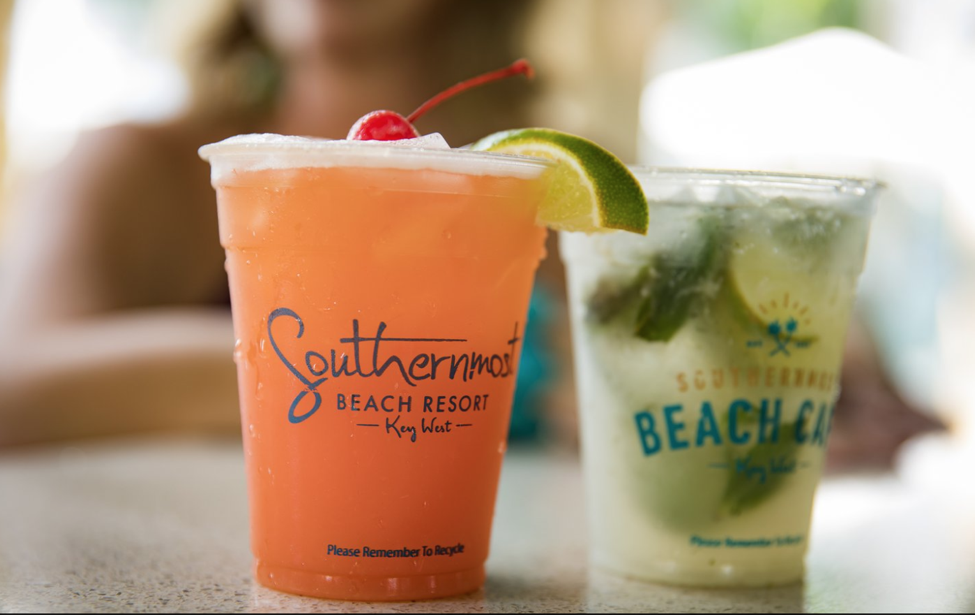 Sunday Funday in White with Champagne & Sunshine
Poolside at the Pineapple Bar
Sundays 12pm – 5pm
hors-d'oeuvres, cocktails and live music
Sponsored by Moet & Chandon
Wear white (it's a white party themed event) and join us every Sunday and enjoy a relaxing day around the pool with Moet Ice and music by Marjory Lee.  Follow this event on Facebook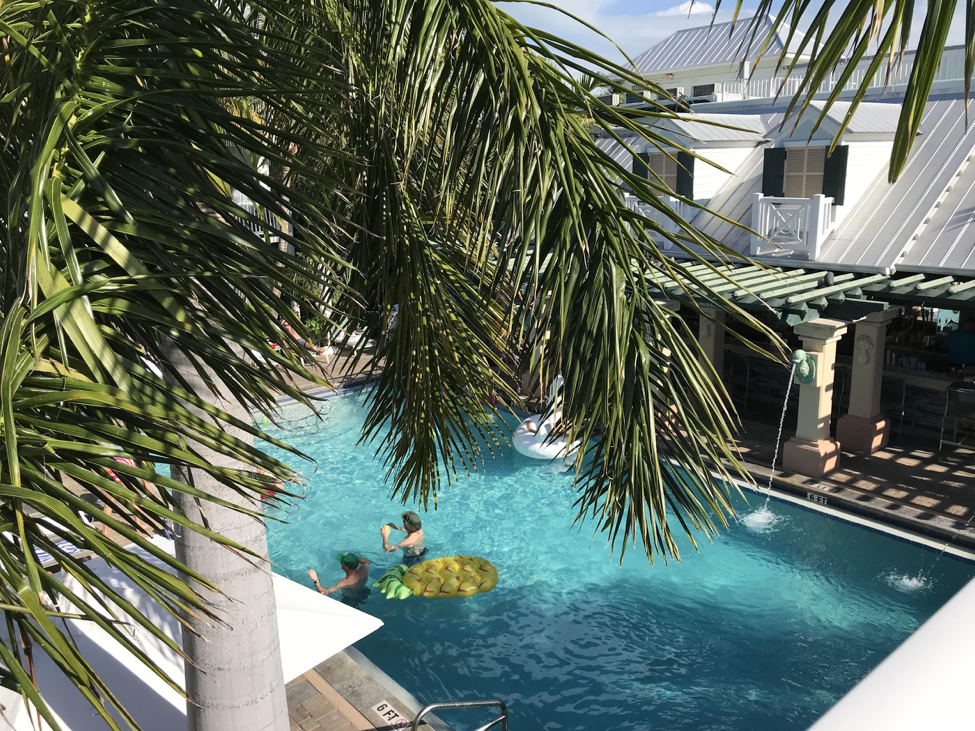 Monday Well Take Over Party
Mondays from 12pm – 5pm at The Pineapple Bar
Drink and food specials and live music poolside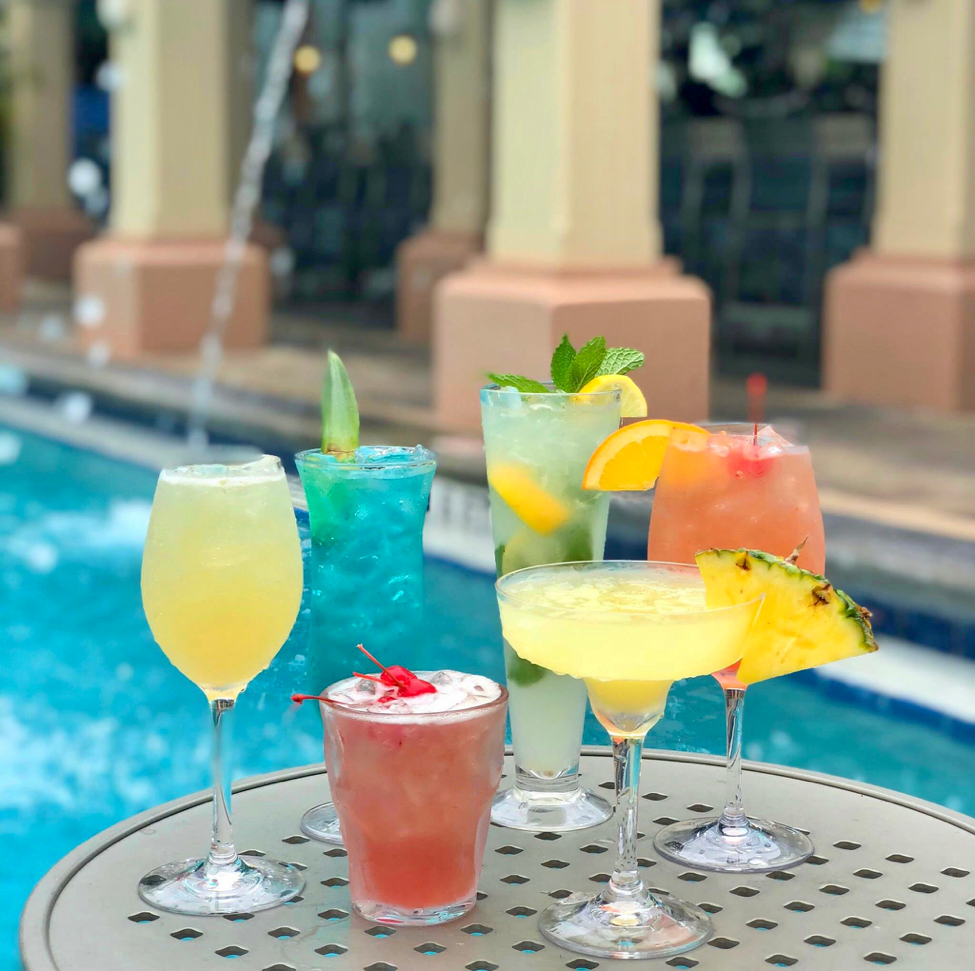 Mix and mingle with the locals poolside at the Pineapple Bar as we show our true sign of southern hospitality with at our Well Take Over Party with specials on refreshing libations, light fare and live music from noon – 5pm.  Follow this event on Facebook.
TuTu (TueTwo) Tuesdays
Don't forget to pack a TuTu!  Join us every Tuesday and receive 22% off your bill at The Pineapple Bar and at Southernmost Beach Cafe when you wear a TuTu!  We may not the only one taking part in TuTu Tuesdays so while you are here seek out other Key West bars and restaurants getting into the spirit of the fun, funky and fabulous TuTu on Tuesdays during your visit.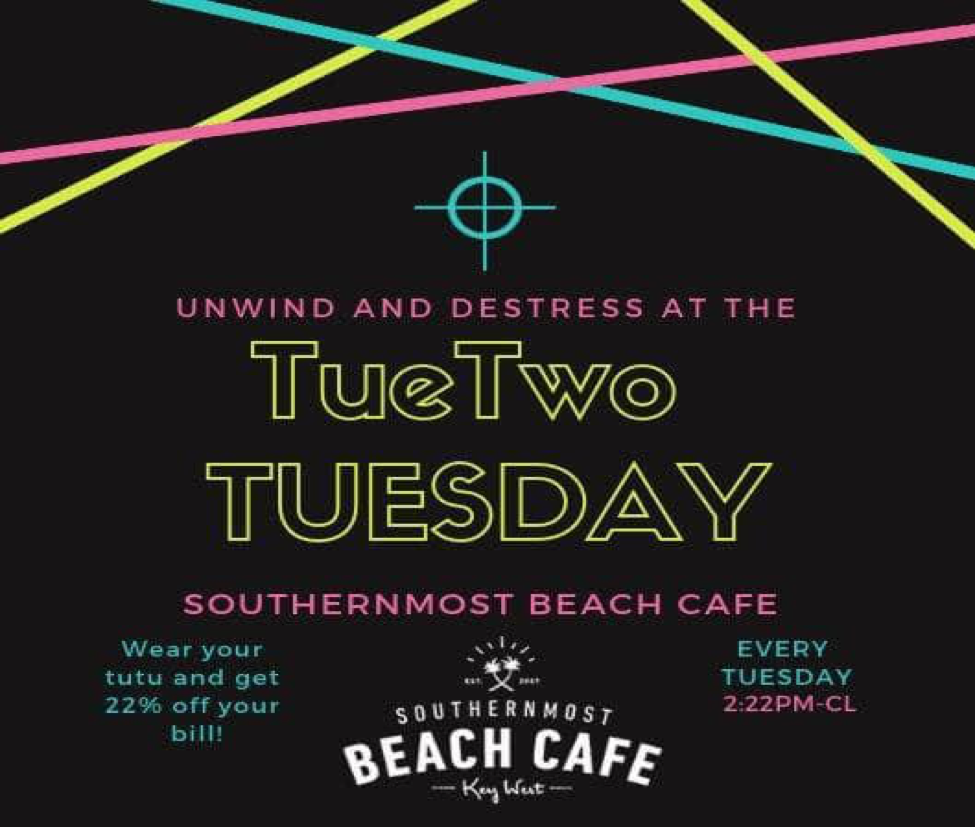 Wednesday Luau on the Beach
Pinot & Pork Luau at Southernmost Beach Café
6pm – 9pm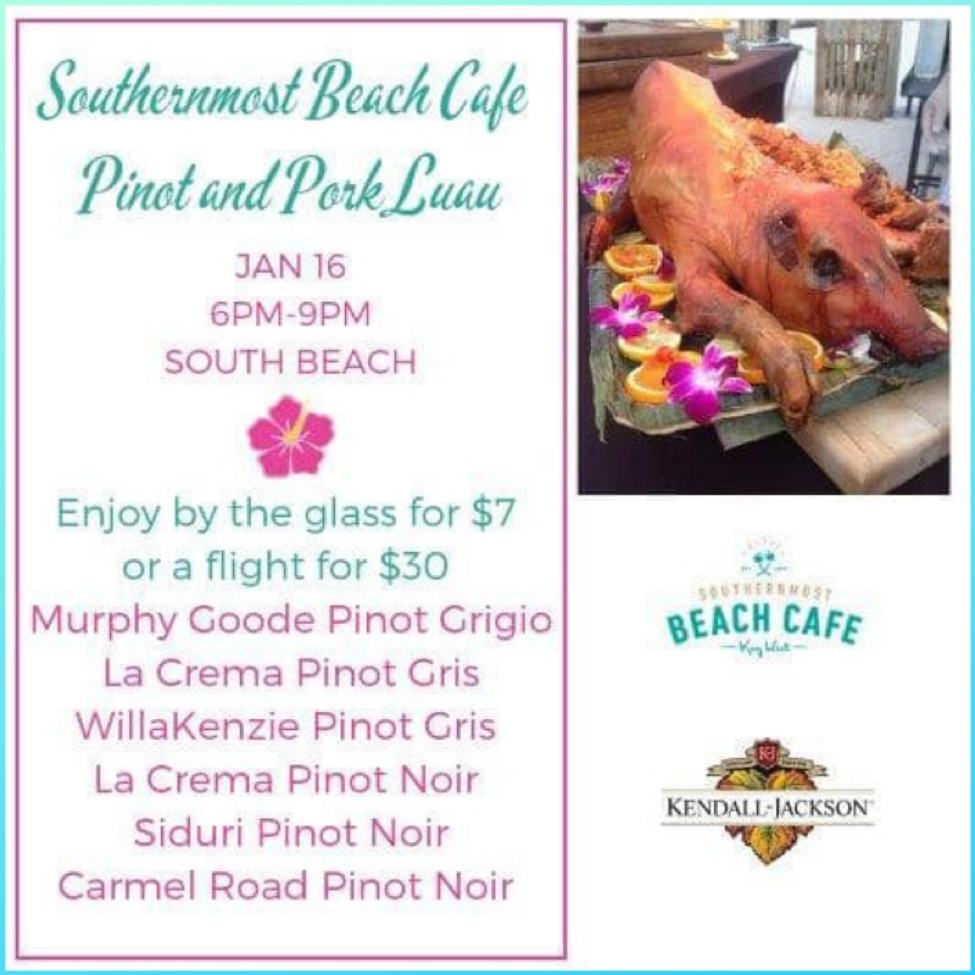 Southernmost Beach Cafe has once again created a new island experience for our guests with the Pinot & Pork Luau on the beach.  The cost is $18 for a plate of pork with rice and beans. Pinots purchased for $7. There will also be live music under the stars.
Enjoy by the glass for $7 or a flight for $30
Murphy Goode Pinot Grigio, La Crema Pinot Gris, WillaKenzie Pinot Gris, La Crema Pinot Noir, Siduri Pinot Noir, Carmel Road Pino Noir.  Tickets can be purchased on arrival.  Follow this event on Facebook and see you at the Luau!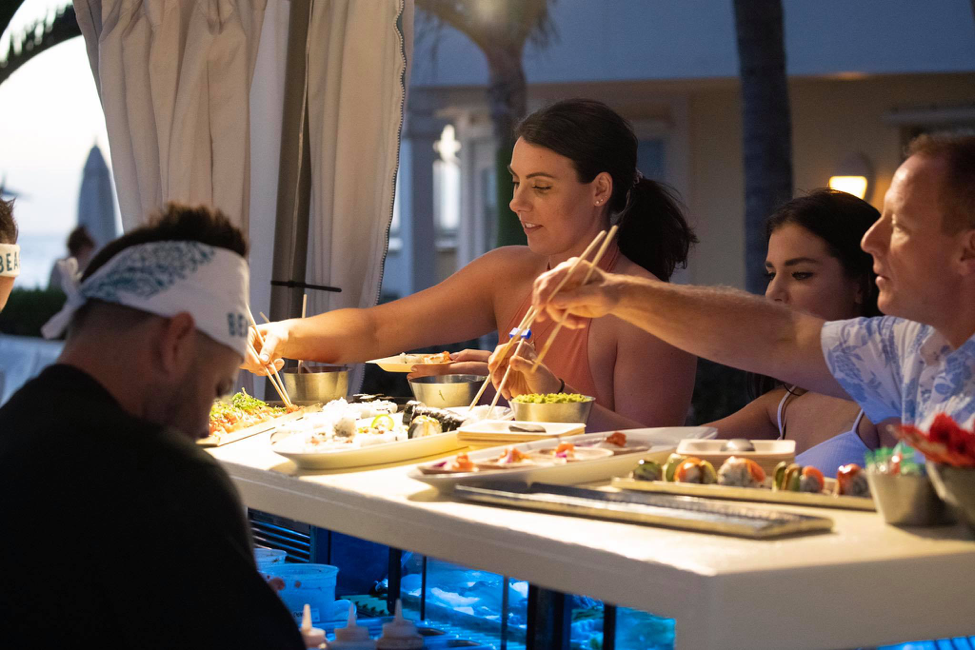 Friday Sundowner Sushi Series
Friday Nights at the Sand Bar!  Do you love Sushi?  If the answer is yes, then you need to make sure to attend our Sundowner Sushi Series every Friday Night (until March 29th) at the Sand Bar at Southernmost Beach Resort.  For $45 ++ a person you will get all you can eat sushi, Bacardi bar and featured weekly Sake specials. Bring your friends and family and enjoy the Sushi as the sun goes down in paradise. Follow this event on Facebook.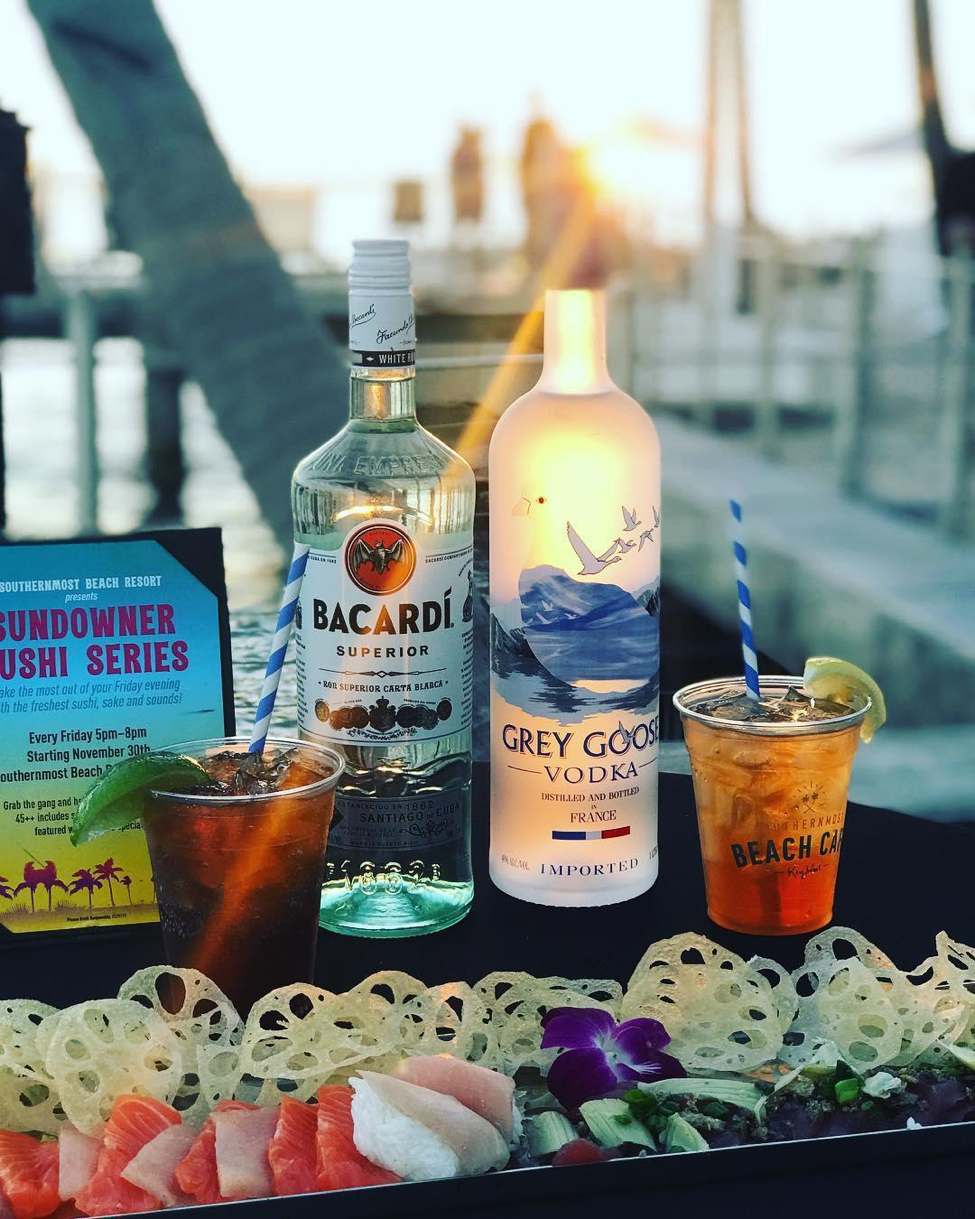 To stay up-to-date on all of our Key West events and happenings visit our Facebook Page and share your memories of Key West with us, tag us and don't forget to use the hashtag #somolife.
Sign up for exclusive offers – direct to your inbox!