Best Spring Festivals & Events in Key West
It's time to celebrate and share the fun, funky, and fabulous Florida Keys Festivals taking place right here in Key West. Start planning your trip and take a look at the creative and unique festivities from March to May that include music, art, history, culture, parades, concerts, and even a few costuming events. Welcome to the best spring festivals in Key West!
Here's what's happening in March 
The Beach Boys Concert
RAMS HEAD PRESENTS: THE BEACH BOYS 
March 6th at the Coffee Butler Amphitheater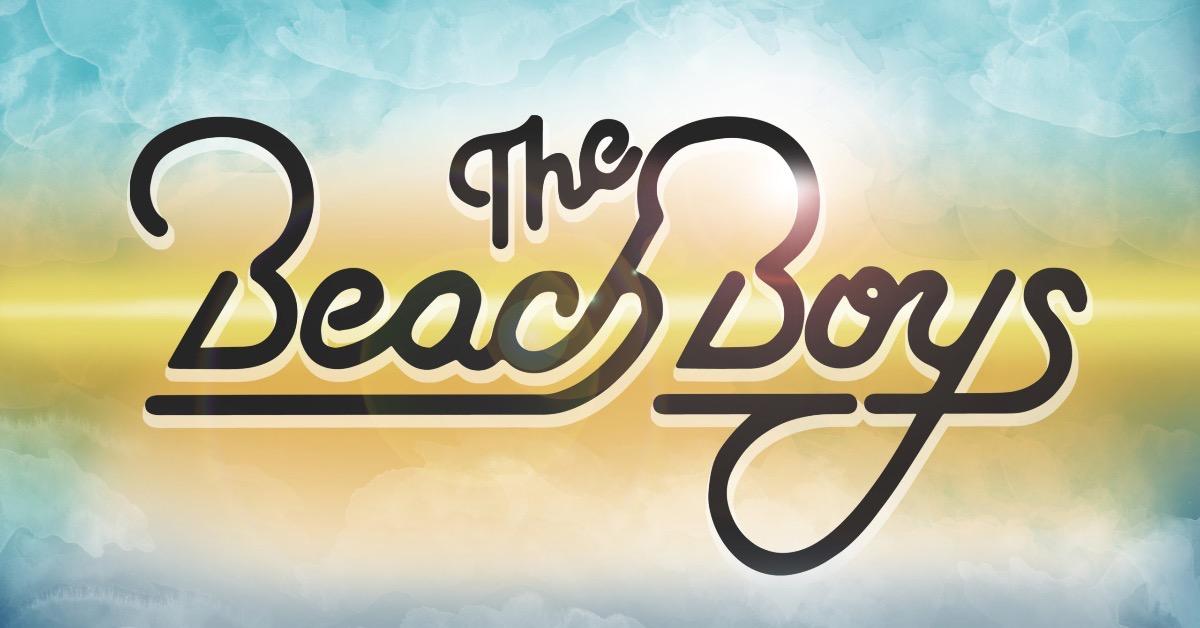 What's your favorite Beach Boys song?  Can you believe for almost six decades, The Beach Boys' music has been a memorable part of American history?  Their brilliant harmonies conveyed simple truths through sophisticated, pioneering musical arrangements. They have transcended their music and have come to represent Californian culture. Doors open at 5:30 p.m., show starts at 7 p.m. at Coffee Butler Amphitheater.
Ticket Prices
$99.00 – $150.00
KEY WEST 200TH ANNIVERSARY CELEBRATION
Parades, Picnics, Heritage Festival, Fireworks, and more! 
March 19th – 30th

A multi-day 200th anniversary of Key West's first permanent settlement, commemorating the date of March 25, 1822, when U.S. Navy Lt. Matthew Perry planted the American flag on island soil, thereby solidified Key West's special place in history. Celebrate the island's history, architecture, food, culture, art, industries, residents and more. Planned activities include historical events and talks, a parade, heritage festival, fireworks, even a time capsule intended to be reopened at the 250th celebration in 2072.  
Learn more about the 200th Anniversary Celebration and all the events taking place. 
Here's what's happening in April
Conch Republic Independence Celebration 
April 14th – 24th 
Let the celebrations continue, and this time we are talking about the Conch Republic Independence Celebration, a quirky 10-day festival honoring the birth of the republic and its place in Keys history. The republic was founded in April 1982 to protest the installation of a U.S. Border Patrol checkpoint that stopped traffic at the top of the Florida Keys Overseas Highway, the only road in and out of the Keys.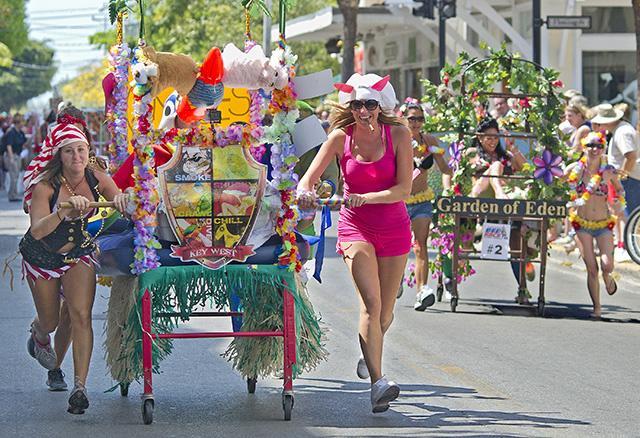 What to Expect: Sunset Sails, Conch Blowing Contest, Parades, Beach Cleanups, Art & Craft Fair, Conch Crawl Bar & Distillery Stroll, 38th Annual Conch Republic Drag Races, Wearable Art Fashion Show, Culinary Events, Wine Tastings, and so much more during this 10-day celebration. 
Learn more about the Conch Republic Days.
Papio Kinetic Sculpture Parade
HUMAN-POWERED ART SCULPTURES TAKE OVER KEY WEST!
April 30th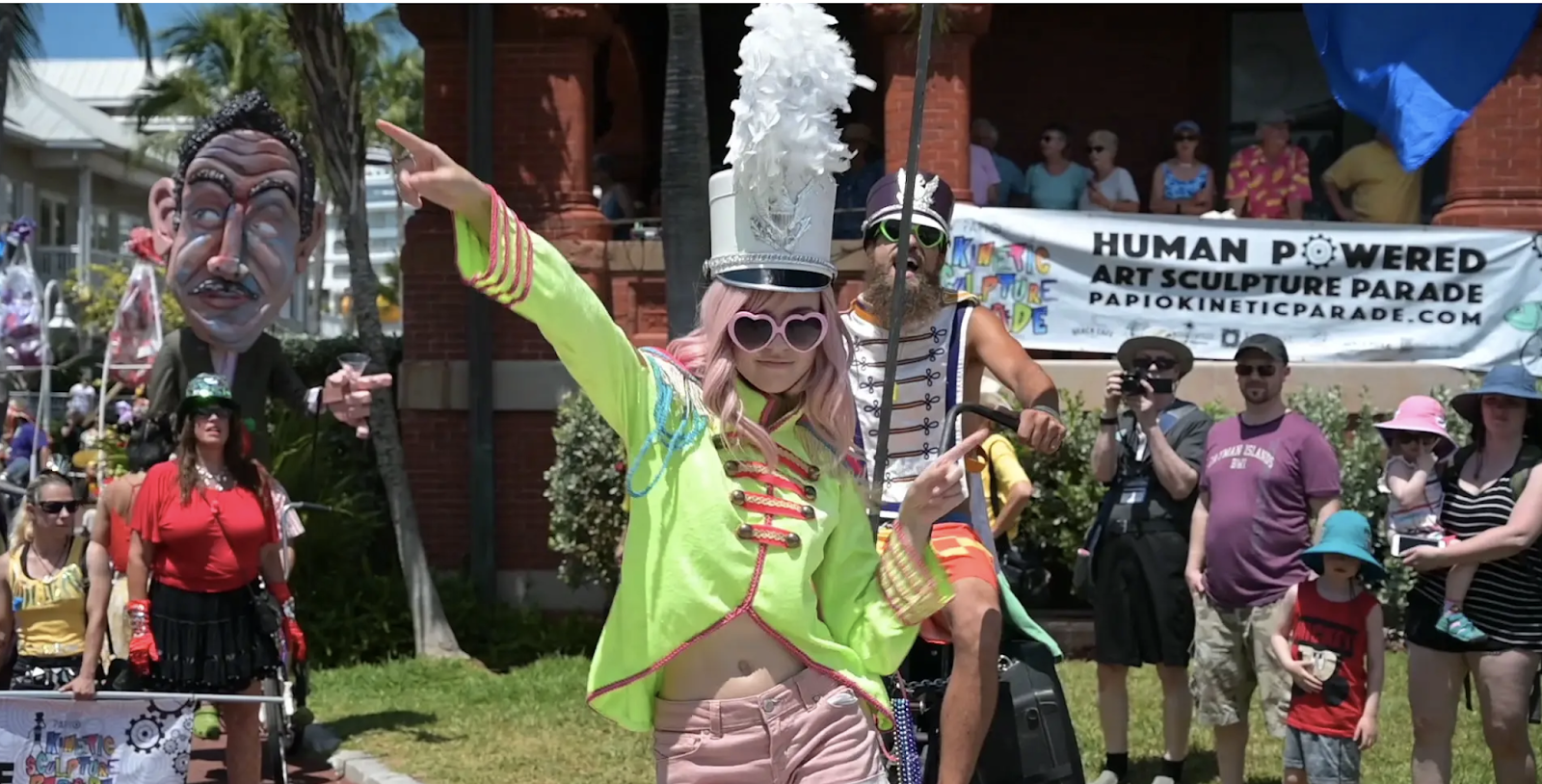 Here we go again, talking about a fun, festive event in Key West! Get ready to take part in and cheer on this colorful, creative human-powered art sculpture parade! You've heard it before, one man's junk is another man's treasure. This parade features colorful sculptural floats, tricycles with quirky, colorful costumed riders, fantastically decorated bicycles, and other moving works of art. Watch the decorated works of art roll through Key West's historic downtown.  The Papio Kinetic Sculpture Parade is an artistic, creative way to raise awareness about the legacy and the importance of artists in the Florida Keys while using recycling as a key component. 
Learn more about the Papio Kinetic Sculpture Parade
Here's what's happening in May  
26th Annual Key West Songwriters Festival
May 4th – 8th  | 100 + Artists, 30+ Shows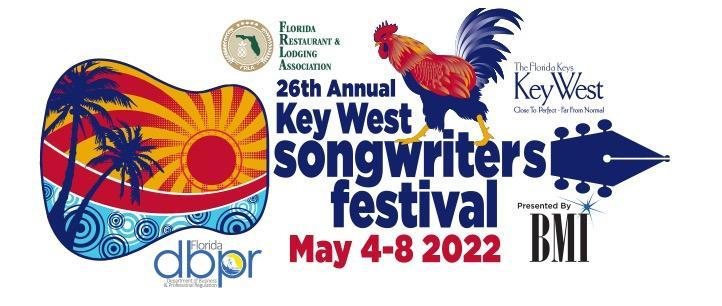 One of the best music festivals that exist, and we aren't just saying it because it takes place right here in paradise.  This event features more than one hundred songwriters performing at indoor and outdoor venues around the island, including a Songwriters performing at Southernmost Beach Resort. Our guests and visitors have the opportunity to tune in and connect with the songwriters and music in a unique island setting. Most Songwriter events are free, but ticketed events sell out fast.   
Stay informed on festival news and updates. 
The festival lineup and schedule of events are updated regularly, so keep checking the Key West Songwriters Festival website.  Once we get word on who is performing at our beach resort, we'll update our events calendar and keep you informed. Southernmost Beach Resort is a proud sponsor of the 2022 Key West Songwriters Festival.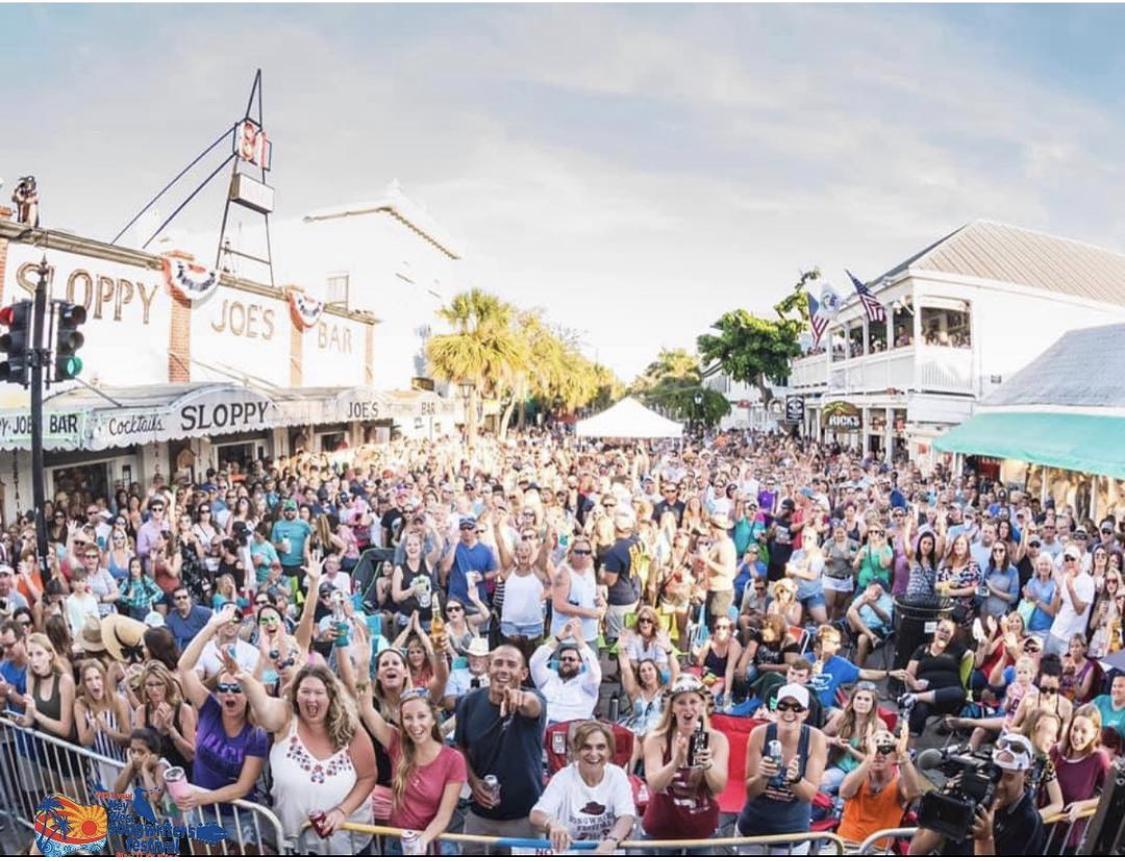 Since 1997, BMI has been a presenting sponsor of the festival, one of the largest festivals of its kind in the world, and has helped it grow into both a tourist attraction and a favorite of island locals. The festival revolves around five days and nights where live music bliss introduces crowds to the faces, voices, and stories behind the songs.
Artist Announcement for the 2022 Key West Songwriters Festival 
Chris Young, Dean Dillon, Liz Rose, Kostas, Jeffrey Steele, Steve Cropper, Craig Wiseman, Robert Randolph, Ronnie Bowman, Scotty Emerick, James Slater, Ed Roland, Jack Ingram, Chuck Cannon, Devin Dawson, Ernest and Many More!
Learn more about the Key West Songwriters Festival. 
Festivals and celebrations are the cause to get together once again and enjoy everyone's company.  The fun never ends in Key West, and as you can see, there's always something happening and something to celebrate!  #somolife
Sign up for exclusive offers – direct to your inbox!