Experience the Best of Jazz, Comedy, Cabaret, and Theater in Key West
If you're looking for a night out filled with entertainment, Key West has got you covered. From top-notch comedy to soulful jazz and dazzling cabaret shows, the island's diverse entertainment scene has something for everyone. In this guide, we'll take you on a journey through Key West's best venues, where you'll enjoy unforgettable performances that will leave you craving more. So, sit back, relax, and let the show begin!
Comedy Key West: Laughter Guaranteed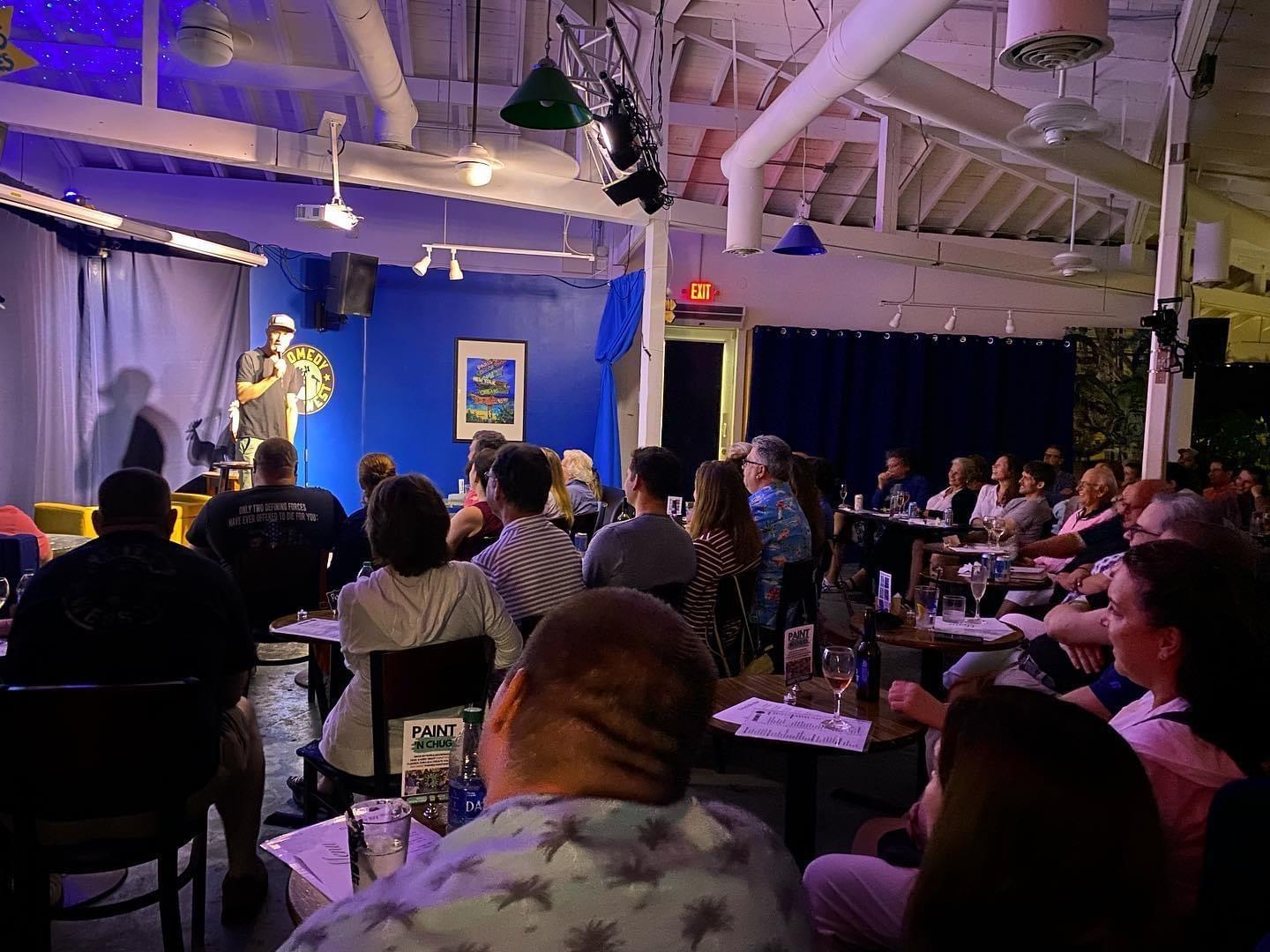 Get ready for a night of non-stop laughter at Comedy Key West, the island's premier stand-up comedy venue. With performances from both local and national talents, this gem of a venue promises side-splitting humor and endless entertainment.
As Jessica Baker puts it, the comedians at Comedy Key West are "freaking hysterical! Tom the host is funny af I could have watched an hour show with just him. All-star cast of comedians. Amazing little gem." Photo courtesy of Comedy Key West.

Tuesday is The Madhaus Open Mic Night, where you're invited to bring your best standup routine, or watch the cast of characters crash and burn. The Madhaus Open Mic is the best and only comedy open mic in Key West  A night of laughter for sure! 
View the comedy calendar and see what else is happening at Comedy Key West. 
Comedy Key West
218 Whitehead St
Key West, FL  33040
Buy Tickets Here 
Little Room Jazz Club: Smooth, Soulful, Sultry Sounds
Step into the Little Room Jazz Club, a cozy and intimate venue on Duval in the heart of Key West. With live performances Tuesday through Saturday from 5-11 PM, it's the perfect place to unwind and indulge in a night of smooth melodies and craft cocktails. As Hobie Kostyk put it, the Little Room Jazz Club has "great vibes" and is the "most chill" spot in Key West. So sit back, sip on a refreshing cocktail, and let the melodies take you on a journey through time as you enjoy some of the best artists that the island has to offer. Don't miss the chance to experience exceptional performances. Photo courtesy of Little Room Jazz Club.
Little Room Jazz Club
Hours: Live jazz Tuesday-Saturday from 5-11 PM
821 Duval St.
Key West, FL  33040
La Te Da's Dazzling Cabaret Shows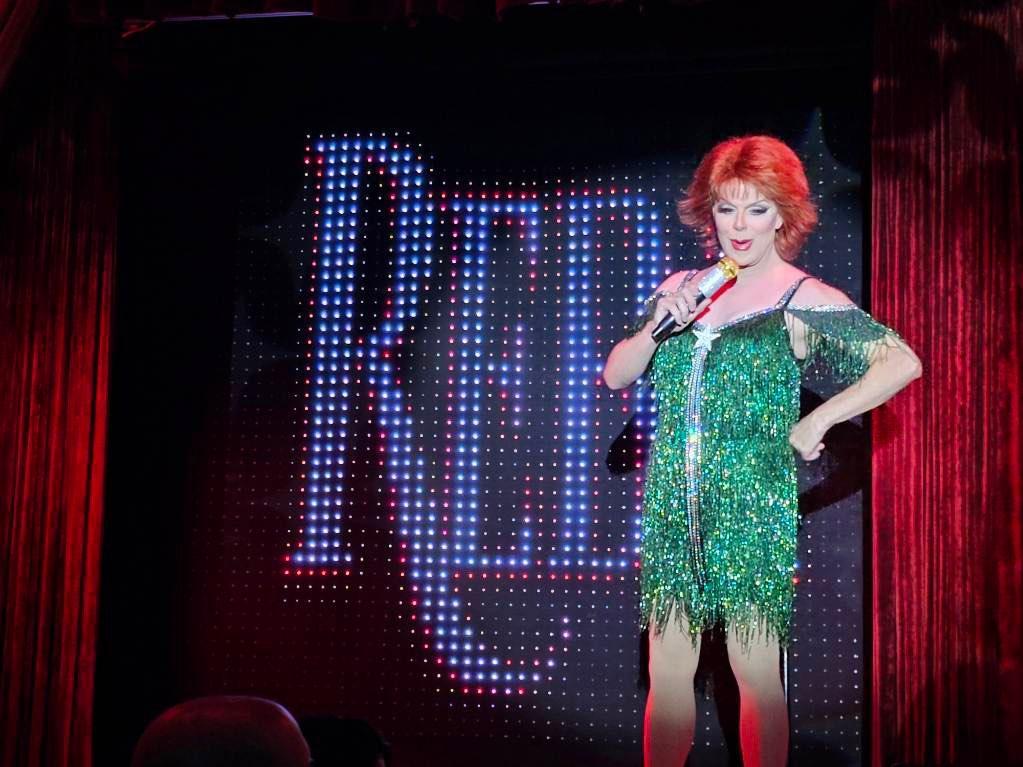 Experience a night of glitz and glamour at La Te Da's Cabaret in Key West! Featuring amazing talents like Christopher Peterson, a master of live impersonations with impeccable comic timing, this venue offers an unforgettable blend of comedy, music, and dazzling performances. Peterson seamlessly transforms into iconic figures such as Marilyn Monroe, Carol Channing, Madonna, Joan Rivers, Barbra Streisand, Liza Minnelli, Judy Garland, and even Lady Gaga, right before your eyes, with no lip-syncing involved. You can also see the spectacular Randy Roberts perform as well.  Don't miss out on the chance to see these world-class performers and enjoy a night of top-notch entertainment at La Te Da.
La Te Da
11125 Duval Street
Key West, FL  33040
La Te Da Tickets and Event Schedule
Key West Theater: Intimate Venue, Unforgettable Performances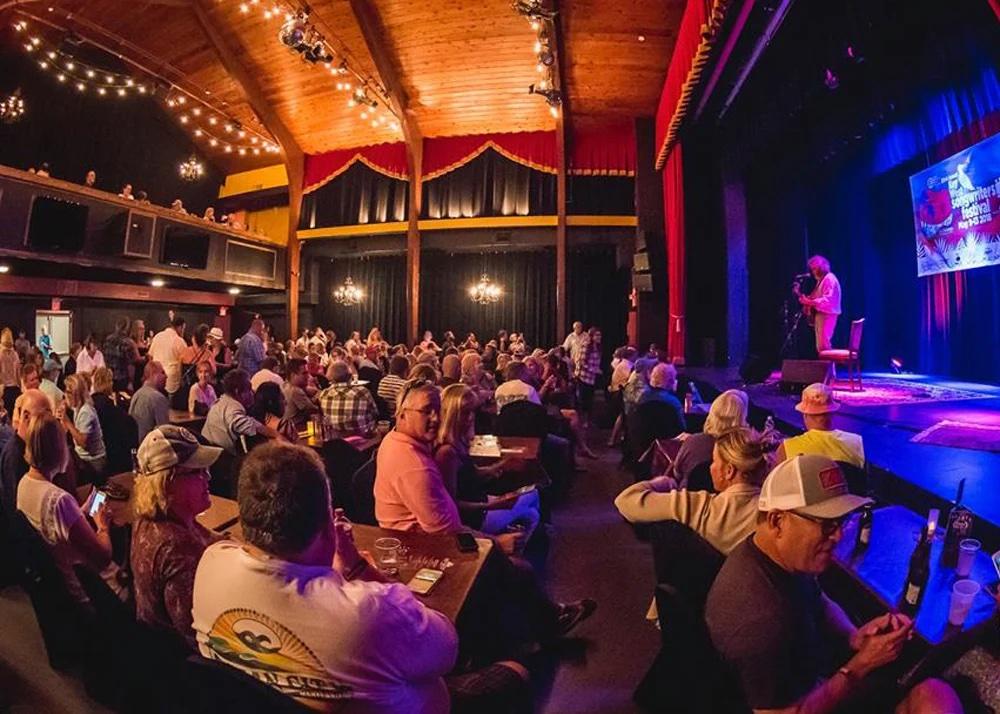 Experience the historic charm of Key West at the transformed 19th-century church that is now the Key West Theater. This venue hosts top local and national talents in music and comedy, offering a unique entertainment experience in a cozy setting. With every seat in the house providing excellent views of the stage, you'll feel like you're part of the performance. It's the perfect spot for a night out on the town or a romantic date night in Key West. Photo courtesy of Key West Theater.

Key West Theater
512 Eaton St.
Key West, Florida
Tickets and Events
Aside from the venues we mentioned, Key West is filled with an eclectic mix of dive bars, watering holes, restaurants, and outdoor cafes eager to entertain you. Don't miss out on the chance to laugh, dance, and be dazzled by the island's entertainment scene. #somolife
Sign up for exclusive offers – direct to your inbox!