Key West named one of the most popular destinations to visit this summer!
Create your memorable summer vacation experience
TripAdvisor, the world's largest travel site, recently announced its 2019 Top Summer Destinations, highlighting the 10 most popular U.S. destinations for this summer and its no surprise to us that Key West, Florida made the list!  Today we want to help you create the most memorable summer vacation experience by sharing a few of our favorite things to do and see, but it all starts with planning that Key West vacay!
Stay at the Best Beach Resort
Our Key West beach resort ranked #2 Best Value of 161 places to stay in Key West, and that's because we value you!  It's more than a great location, best beach resort, and views … it's because we go beyond service to make sure your stay is exceptional.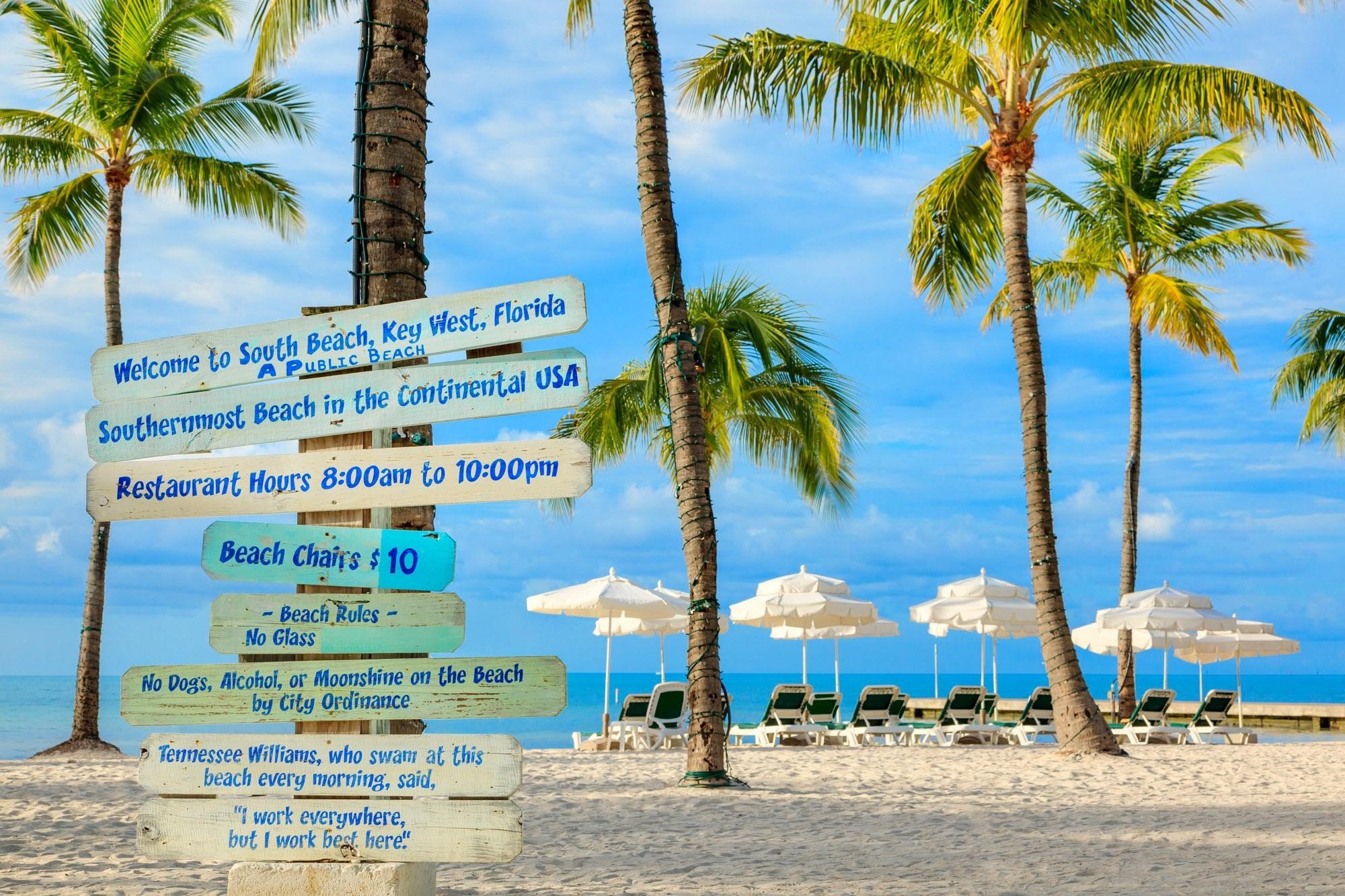 Getting back to the location.  You've heard it before, and we'll repeat it, location matters, and we think we've got a pretty good one.  We are located in Old Town,  steps from the world famous Duval Street, and steps from the ocean. You don't have to go far to get in that beach day and spectacular Atlantic Ocean views.   Grab a towel, a good book and be prepared to chill out at South Beach or at our own private beach or tanning pier while sipping cocktails or taking a snooze while palm trees sway back and forth while listening to our favorite tune – the ocean.
Other Key West beach locations you'll want to check out are Fort Zachary Taylor Beach, Higgs Beach, Smathers.  Every one of our beaches offer a different experience and worth a visit.
Get out on the Water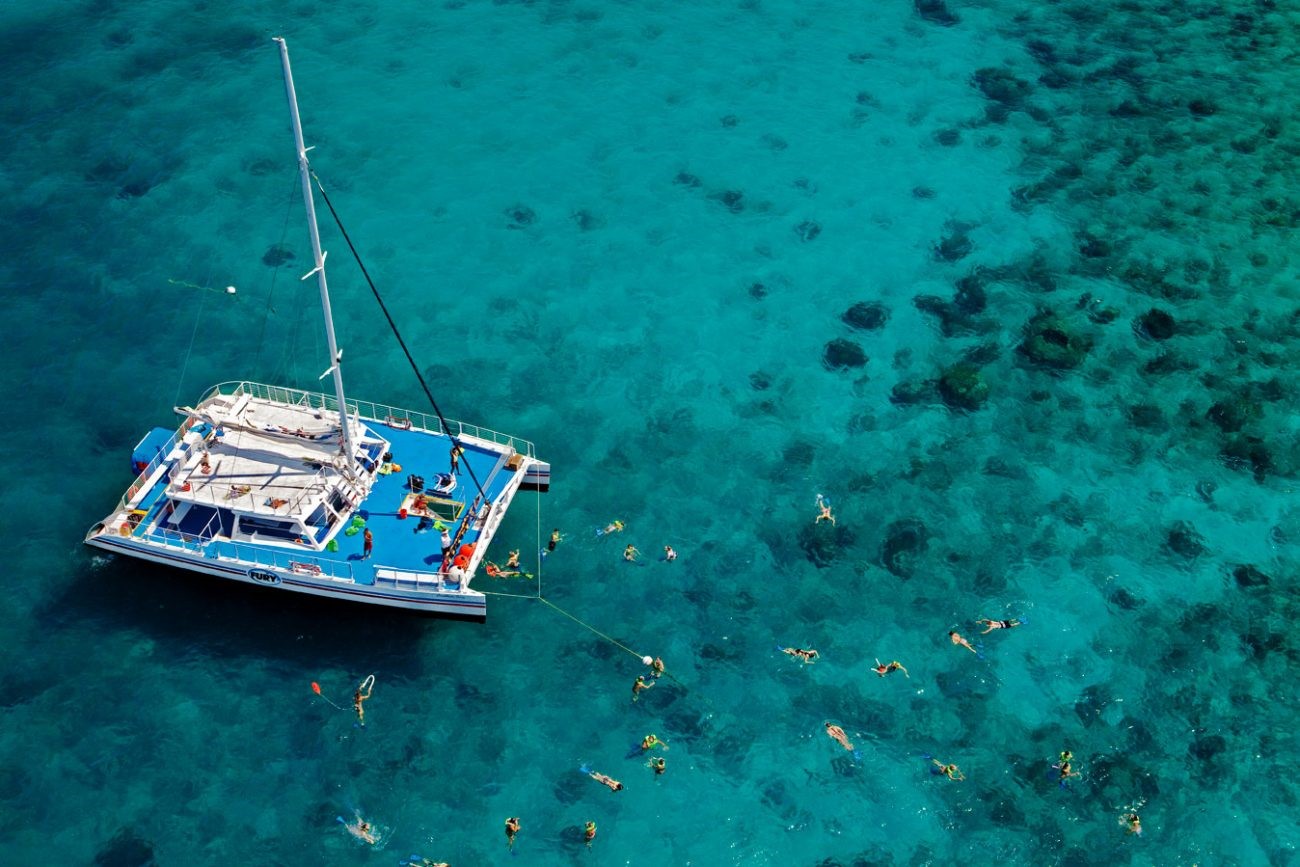 Photo Credit: Fury Ultimate Adventure
You never know what you're going to see under the sea!!  Whether you plan a day of fishing, snorkel, kayak or paddleboard adventure, one thing we recommend is "Get Out on the Water."
If you only have a few days in Key West, we highly recommend the Fury Ultimate Adventure.  It's a full day experience that includes a sail on the State-of-the-Art Catamaran, Snorkel North America's Only Living Coral Reef, Parasail and Jet Ski (Double Rider.)  The fun doesn't stop there, there are water toys including an action climbing tower, plus an aqua slide and water trampoline.
If you don't want to spend a full day on the water, don't worry, there are ½ day snorkel and kayak adventures also available.  Want to avoid the crowds? There are excursions created just for smaller groups.  Visit the concierge to learn more about the best Key West water adventure and fishing charter will meet your needs.
Sweet Surrender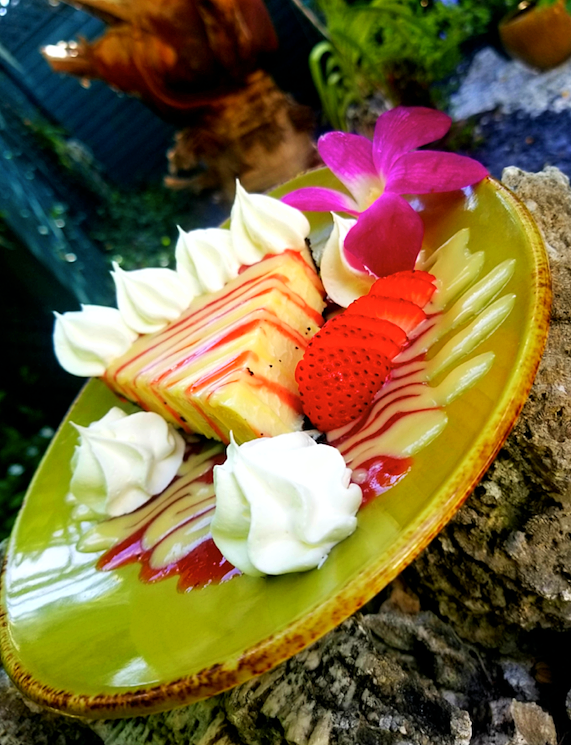 Southernmost Beach Cafe Key Lime Pie with Orea Cookie Crust!
Eat Key Lime Pie! It's a must do, and while you're visiting you'll see Key Lime incorporated into cocktails, and an added ingredient in one of your entree's and of course the desserts.
Believe it or not, there's even a Key Lime Festival taking place on July 4 – 7, 2019.  The Key Lime Festival is a 4-day celebration of citrus that includes culinary events, scavenger hunts, distillery tours, cookbook signings, and pie eating contests.  Learn more about the Key Lime Festival.
When you visit, make sure to taste our famous Key Lime Margarita and Southernmost Beach Cafe's Key Lime Pie.   Our small island is serving up big flavors in world-class restaurants and cafes.  Indulge in fabulous food and drinks and remember to save room for dessert!
Explore the island by Bike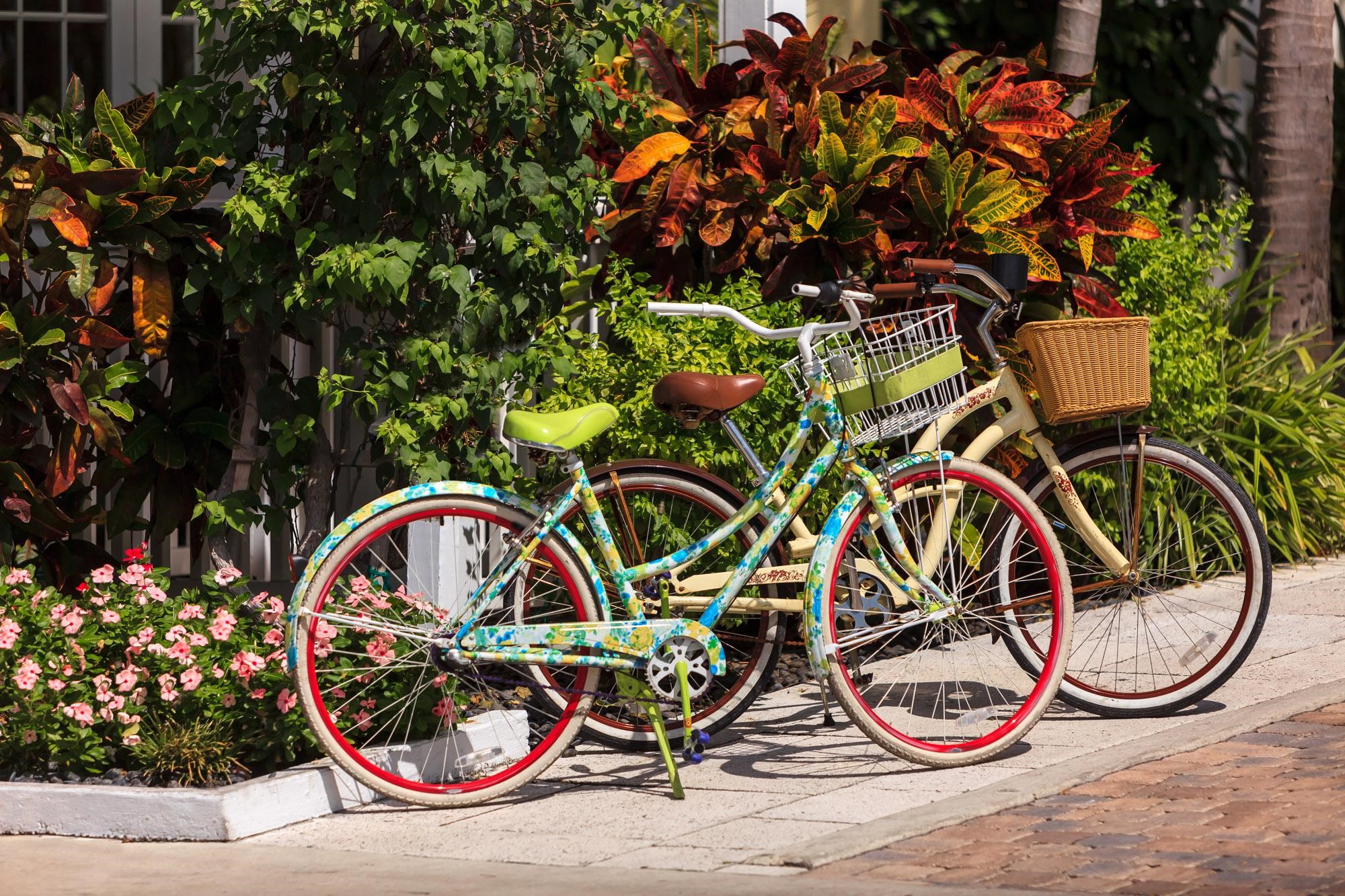 During your stay, we recommend you grab one of our bikes (yes we have them on the property) and explore our beautiful, colorful, charming streets of Key West!  There are bike tours you can take; however, sometimes its nice to get off the beaten path and lost in paradise.
Visit the Museums
We highly recommend taking in art, history, and culture while visiting.  Take a leisurely stroll and visit our local attractions, museums and shops along the way.  Our favorite museums include Key West Butterfly & Nature Conservatory, Hemingway Home & Museum, Mel Fisher Maritime Museum, Key West Lighthouse, and Truman Little White House and the Key West Custom House.   Let's take a deeper look into the Butterfly & Nature Conservatory… Say Hi to Rhett & Scarlett!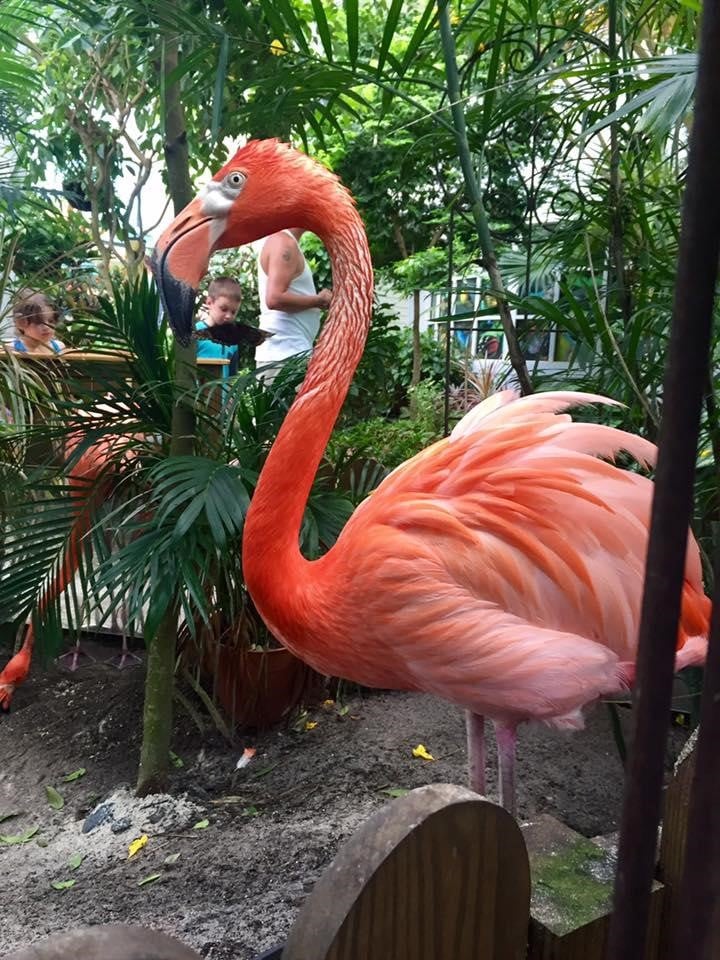 Visit Key West's resident Flamingos at The Key West Butterfly & Nature Conservatory.
According to TripAdvisor, the Key West Butterfly & Nature Conservatory is the #1 Thing To Do in Key West!  We agree, and we are big fans of Rhett and Scarlett, our favorite flamingos! Travelers and visitors to the island will fall in love with the beautiful butterflies and enchanting flamingos. It really is an encounter you don't want to miss.
Guests Get the VIP Treatment
Guests of Southernmost Beach Resort are welcome to participate in an exclusive VIP Tour of the Butterfly Conservatory, Guests will meet and gather at the Pineapple Pool on Wednesdays at 9:45am.    Adults $9, Children $7.  Ask the Concierge or Guest Service Agent for additional information.
Key West Butterfly Conservatory is located at 1316 Duval Street, across the street from our resort. Open 9am – 5pm.  Admission: General Admission – $12.00, Children 4-12 years, $8.50, 3 years and under Free, Seniors 65+ and Military $9.00.
Learn more about Key West Butterfly & Nature Conservatory.
Celebrate at Sunset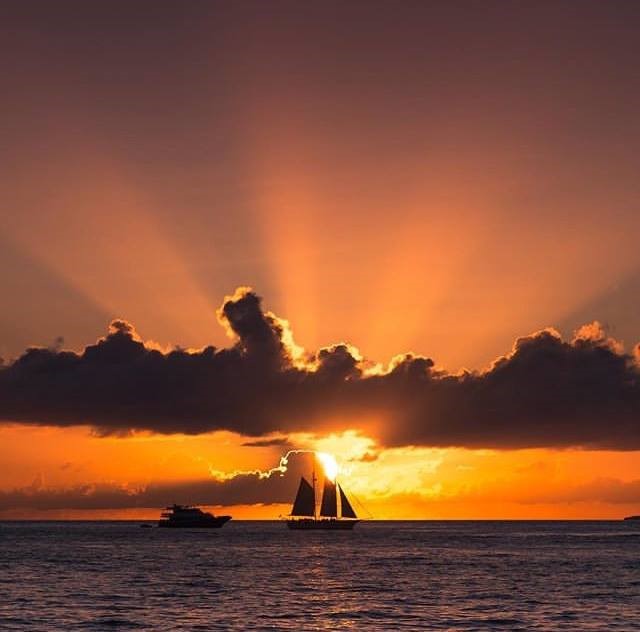 Photo Credit: @parksjd | Mallory Square Key West Facebook Page.
We love our sunsets, and in Key West, there is a full-on celebration happening at Mallory Square, "Sunset Celebration at Mallory Square."  You see, we don't just watch the Sunset, we celebrate it!  Two hours before Sunset, people from all over the world gather at Mallory Square to do just that along with street performers, food, and art vendors.  You'll see boats setting sail to enjoy the scene at sea, and as it gets closer to Sunset, you will know as it gets a little quieter and the oohs and ahhs will serenade you during an unforgettable Key West sunset experience.
These are a few of our favorite things to do during a summer vacation in Key West!  Keep in touch and tell us about some of your most memorable Key West summer vacation moments.  #somolife
Sign up for exclusive offers – direct to your inbox!