New in Town: Eat + Drink + Be Entertained
What's New in Key West?
While you're busy planning your well-deserved Florida Keys vacation, we've been putting together a list of what's new and happening in the culinary, comedy and culture scene in Key West.  Here are four of our favorite new places to eat and drink, get a little comic relief, get the gram and find the most magical place to watch sunset in paradise.  Let's find out more about Milagro Restaurant and Bar, Comedy Key West, the Instagrammable Experience at The Audubon House and Tropical Gardens and the Key West Lighthouse Sunset Experience.
Milagro Restaurant and Bar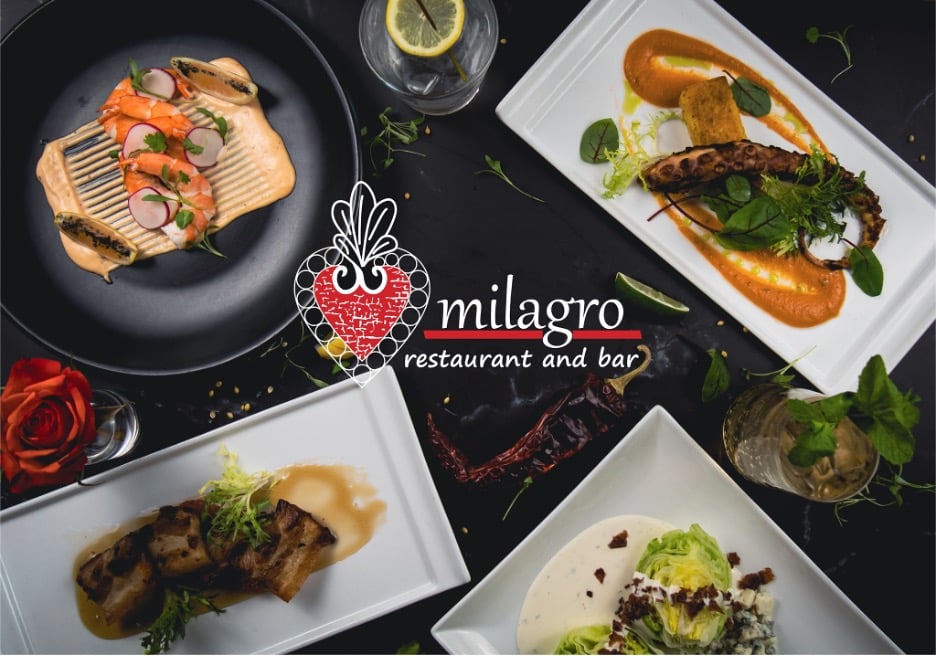 Food + Art + Spirit + An elegant Adult Dining Experience in Key West
Located across the street from our Key West Beach Resort, on Simonton Street, is where you'll find fantastic food and spirits and a beautiful, sophisticated dining experience at Milagro Restaurant.
Run by husband and wife duo, award-winning Executive Chef Kevin Montoya and General Manager Maggie Montoya, Milagro is a labor of love. It shows the minute you walk into the restaurant right up to the time you walk out the door.
"What a beautiful dining experience! The staff is super friendly, the atmosphere is intimate, the drinks are delicious and the food is attention to detail at its best! We would definitely recommend and will return on a future trip to Key West!" ~ Angie Krissell, Google Reveiw
Fabulous Food and Cocktails – Milagro's offers local seafood, wood-grilled steaks and chops, great wines, and a full bar. Milagro's menu, described as fine dining island cuisine with a Latin flair, is made up of fresh ingredients, local seafood, and tropical produce. The cocktail menu was curated and designed to accent the award-winning cuisine, using fresh juices, native tropical fruits, and top-shelf spirits.
For an elegant, adult-dining experience, book your reservation now and see for yourself why everyone's giving Milagro's Restaurant rave reviews.
Milagro Restaurant and Bar
1401 Simonton Street
Hours: Tuesday – Sunday 5pm – 9:30pm | Happy Hour 5pm – 6:30 pm
Comedy Key West
Comic Relief – yes, please!  Comedy Key West is the only standup comedy club in the Florida Key, showcasing the best in live comedy entertainment and original films in Key West. They host different national headliners every week and serves as a springboard for local comedic talent to express themselves and practice their craft.  View the Comedy Calendar and see who's on stage during your visit.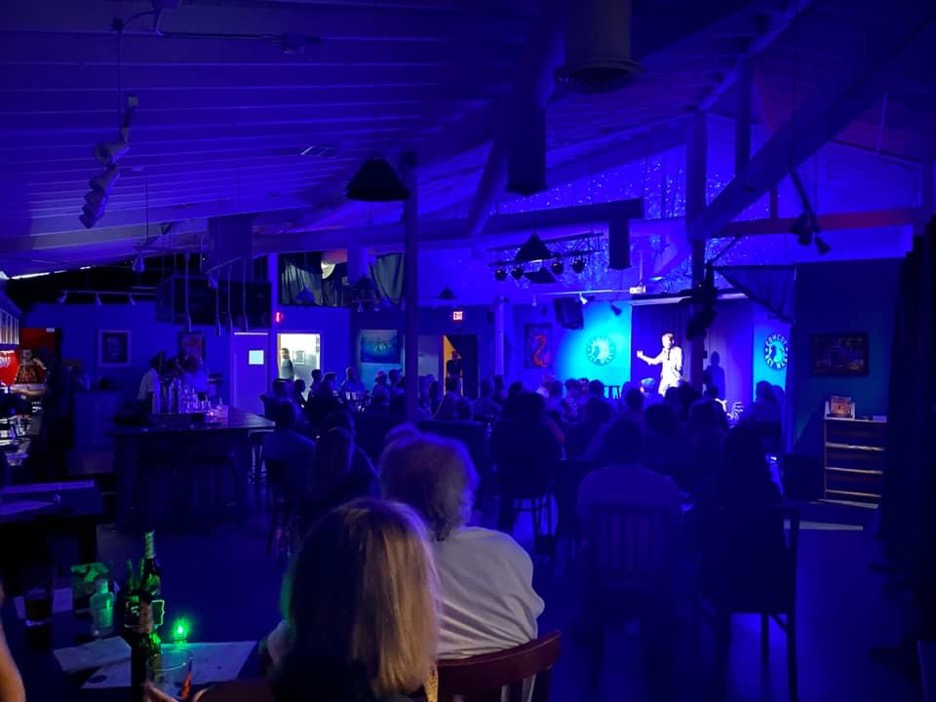 Photo credit: Comedy Key West
In addition to the Comedy Club experience, you can also attend a Paint N Chug, a fun-filled remix of painting, comedy, games & more!!
By day Comedy Key West is turned into Coffee Key West with a mission to bring laughter and great regional coffee to Key West with a twist.
Dedicate one night of laughter to your list of things to do as there's so much fun and funny happening at Comedy Key West.
Comedy Key West
218 Whitehead Street
Key West, FL  33040
(305) 985-7370
Instagrammable ​​Audubon House Experience
You can find another Instagrammable photo opportunity In Key West at the Audubon House & Tropical Gardens as they recently unveiled an interactive, educational, and "Instagrammable" Audubon Experience.  Visitors enter a room of brightly colored artwork stretching from floor to ceiling as they pay homage to artist John James Audubon, who visited Key West in 1832. The decor is bright and delightful, as the walls are covered in hand-painted wallpaper displaying colorful flowers and tropical birds. The newly designed room was created to encourage a young generation of visitors to explore and learn about Key West's vibrant history. Audubonhouse.com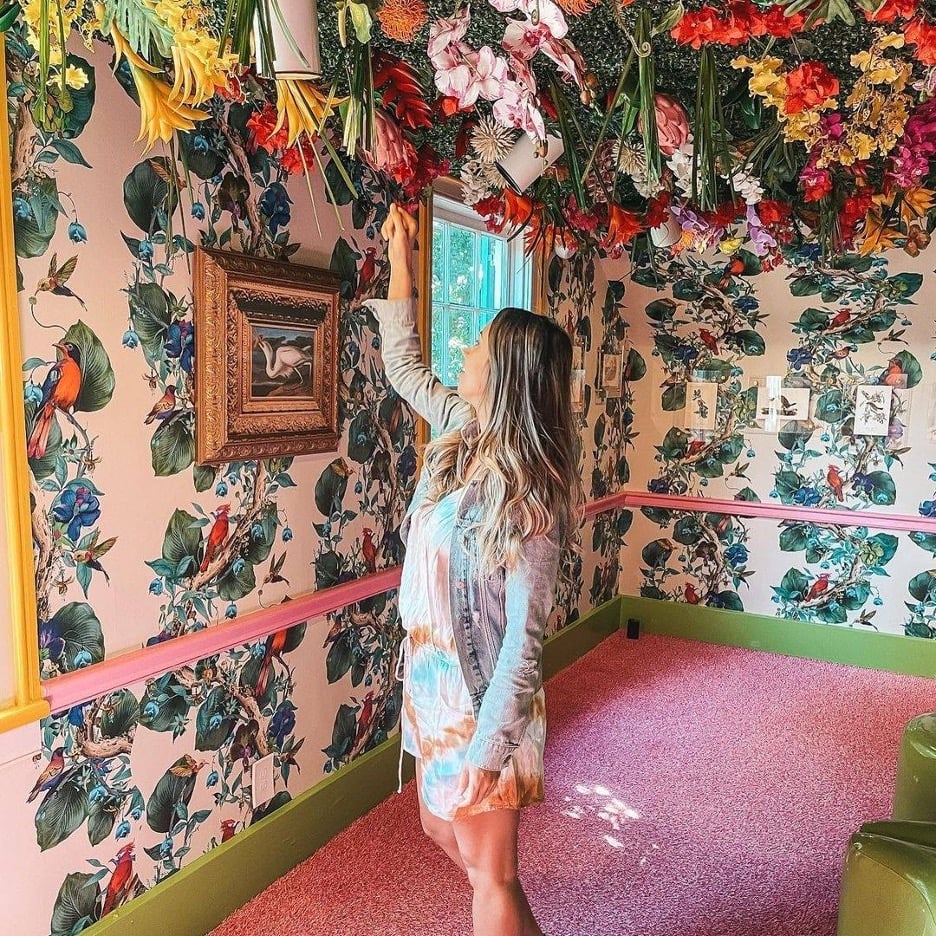 Photo credit: @sededeverde
Check out the Instagram-friendly room on your next visit to Key West!
Audubon House and Tropical Gardens
205 Whitehead Street
Key West, FL  33040
Hours: open daily 9 am to 5 pm (last admission 4:15 pm)
Key West Lighthouse Sunset Experience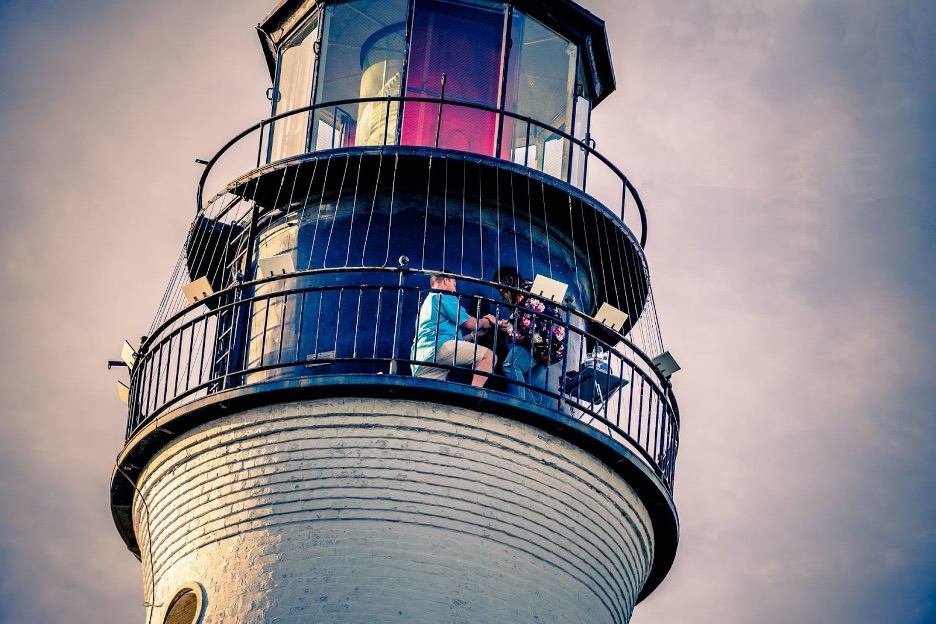 Photo credit: KWAHS Facebook Page
There's a new place to watch the sunset, and it's at one of our most beloved attractions and landmarks on the island! If you haven't heard about it yet, allow us to introduce you to the Key West Lighthouse Sunset Experience.  It's the perfect place to view our beautiful island and experience sunset with a small group of 8 or less. We think it's also a prime location to pop the question!  Not only do you get the property all to yourself, you receive an artisan platter from Uva Key West along with a bottle of bubbly!
The Sunset Experience is weather permitting and allows for 90-minute (45 minutes before and after sunset) access to the property, museum, and tower during sunset.  Prices range from $300 to $350, based on the number in your party.
There really is no better place to watch our spectacular sunsets than our own Key West Lighthouse.
A VIP Experience. Highly Recommended ~ Suzanne, TripAdvisor
Book your sunset experience today! 
Key West Lighthouse
938 Whitehead Street
Key West, FL  33040
Continue to share your Key West travel memories with us and stay connected!  #somolife
Sign up for exclusive offers – direct to your inbox!