New in Town: Where to Eat + Drink, Play and Shop
Wondering what's new in Key West? The good news is we've got three new businesses and unique experiences to spotlight in food, fun, and fashion. Introducing you to Tiger Bar and The Champagne Room, Bottlecap's Southernmost Game Room in the USA, and Kirby's Closet.
Tiger Bar & Champagne Room
A few blocks from our resort are Tiger Bar Restaurant, a modern small plate restaurant serving chef-inspired street food. The vintage lounge Champagne Room next door features a rotating wine list and artisanal hors d'oeuvres.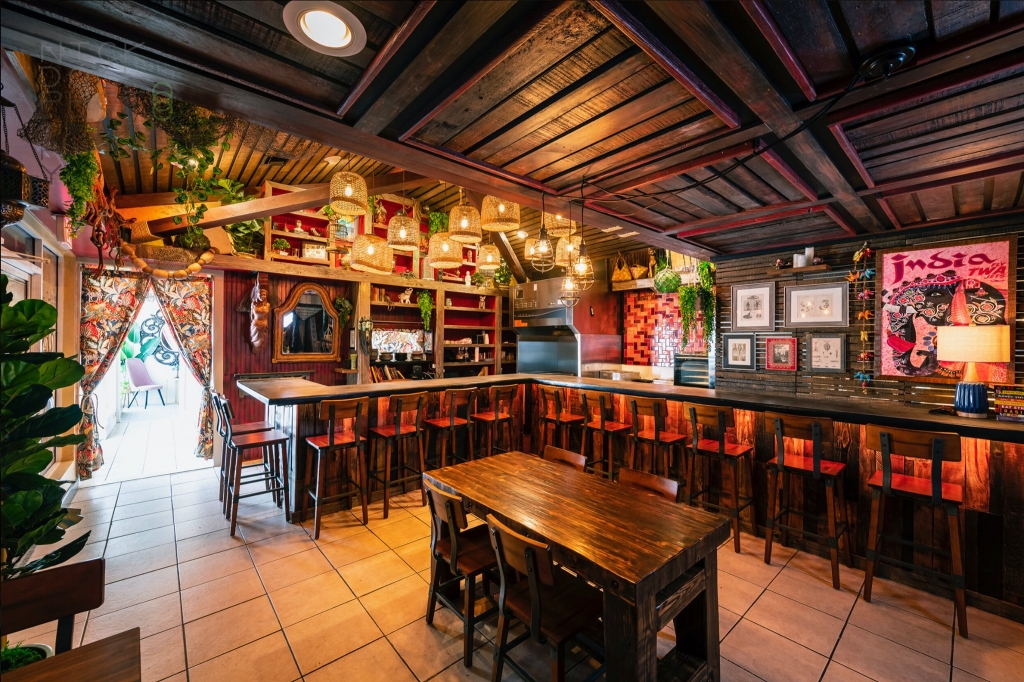 What to expect:  Foodie or not, this is an adventure!  You'll travel the world with Tiger Bar as they serve small plates inspired by the very best street food designed to encourage exploration.
It's a place you can eat every night if you choose too, and each time it's a unique experience. When you arrive at this dining destination, you're stepping into cuisine from all over the world.  Good to know the chef is changing the menu up all the time.   View Tiger Bar Menu
The Champagne Room
The Champagne Room at Tiger Bar features Bubbles, Beer, Wine, and Bites.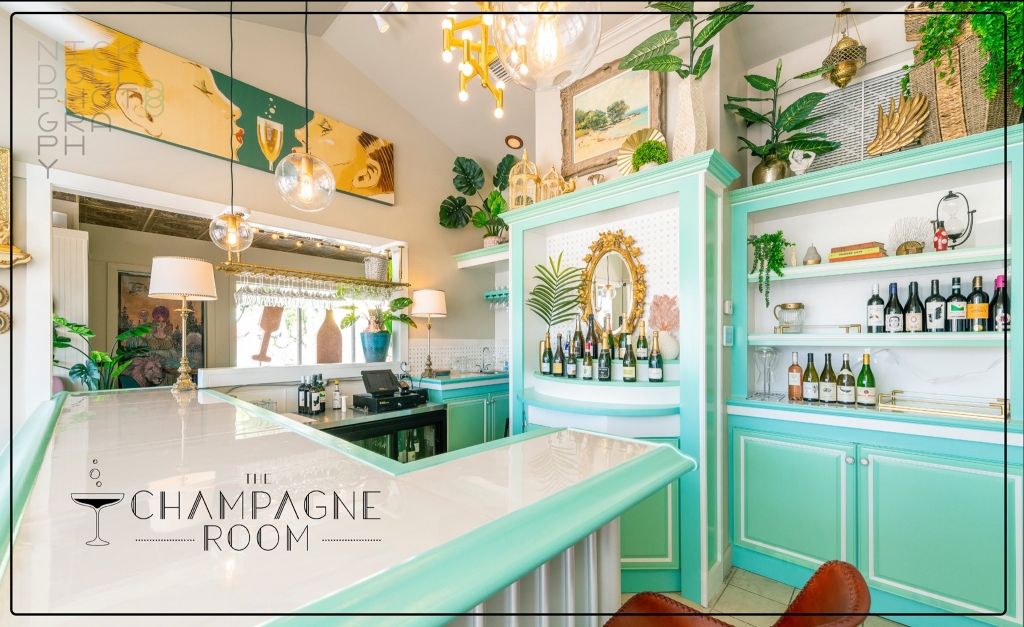 One of our favorite new places for a glass of bubbly is right here at The Champagne Room. The vintage-inspired lounge features a rotating boutique wine list and artisanal hors d'oeuvres. A place to enjoy drinks with friends in a stylish, chic setting. View The Champagne Room Menu
"Too much of anything is bad. But too much of champagne is just right." — F. Scott Fitzgerald
The Champagne Room Happy Hour Specials
$3 wines at 3 pm, $4 wines at 4 pm, & $5 wines at 5 pm.
Champagne Room Hours | Open Daily 3pm-11pm | Happy Hour 6pm – 6pm
What people are saying about Tiger Bar and The Champagne Room
"Great new place!! Check it out. Different and fun". ~ Digger Molony via Facebook
"Great wine, fresh and amazingly spiced food. Probably the only fusion styled restaurant on the island – fantastic roller coaster of tastes! We will be back on a regular basis. Staff, service and ambiance were all top shelf!" ~ Doug Jones review via Facebook
Tiger Bar Restaurant
500 Truman Ave.,
Limited Hours. Limited Menu. Limited Seating
Open Thursday-Sunday 6pm-10pm
305) 204-4958
Tigerbarkw.com
Where to play
BottleCap's Southernmost Game Room in the USA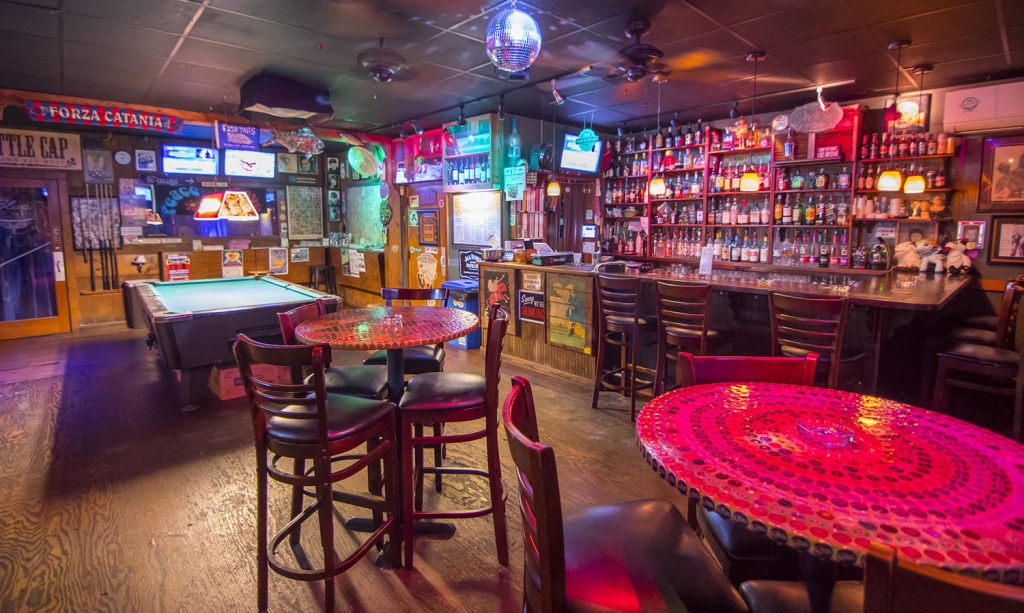 You know the theme song from the tv sitcom CHEERS "Where Everybody Knows Your Name," BottleCap Lounge is that place; it's your 'Cheers' bar in Key West. They've been serving locals and visitors since 1934 and recently added Southernmost Game Room in the USA!
About BottleCap's Southernmost Game Room
What's happening in the Game Room? Four pool tables, foosball, pinball, darts, tabletop games, TVs, virtual jukebox and video jukebox, two bars, the best drinks and bar bites in town.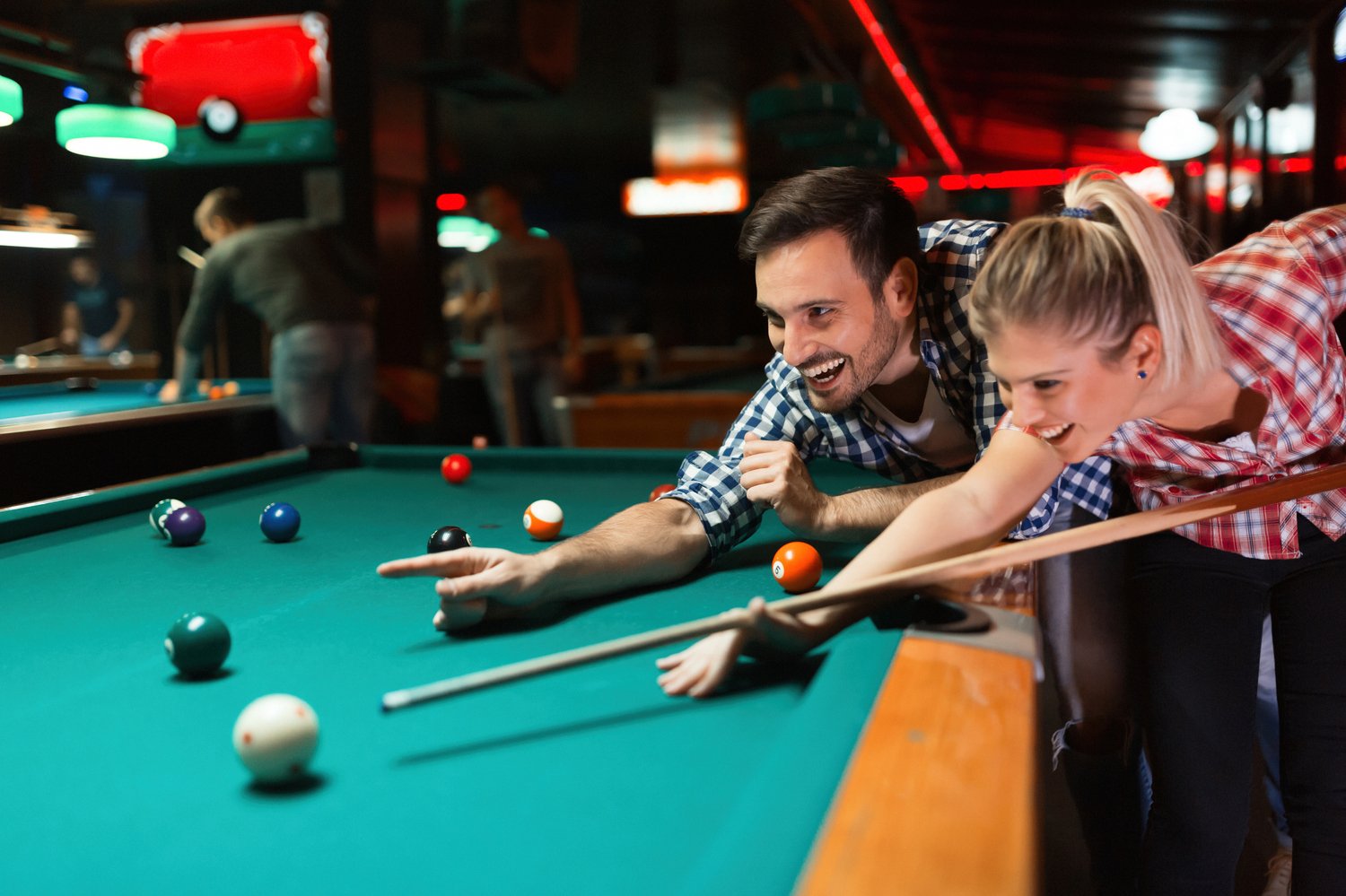 BottleCap's Game Room in the USA is another night out in Key West and the place to mix and mingle with the locals while social distancing.
If the Gameroom isn't your thing, you can always hang out in the main bar. BottleCap is also available for private parties.
Eat + Drink at the Corner Kitchen
The best bar food on the island is found right here at the Corner Kitchen at BottleCap, and we highly recommend you try the Bottle Cap Beer Burger; it's the signature burger and the talk of the town.
Bottlecap's Beer Burger
A hand-packed sirloin patty is grilled with a heady lager, topped with crisp bacon, beer-braised caramelized onions, beer-spiked sriracha cheddar sauce, dill pickles, and piled into a brioche bun served with condiments and fries. As you can see, it's not your average burger and one worth mentioning.
The Corner Kitchen at BottleCap is where you get homestyle food served until the wee hours or closing. View the menu here.
BottleCap is open from 5 PM until 4 AM daily. The Southernmost Game Room is open Thursday thru Sunday 7 pm – 3 am – these are the off-season hours.
Learn more about BottleCap Lounge and the Southernmost Game Room in the USA.
BottleCap Lounge
Southernmost Game Room in the USA
1128 Simonton Street, Key West, FL.
305-296-2807
Where to Shop
Kirby's Closet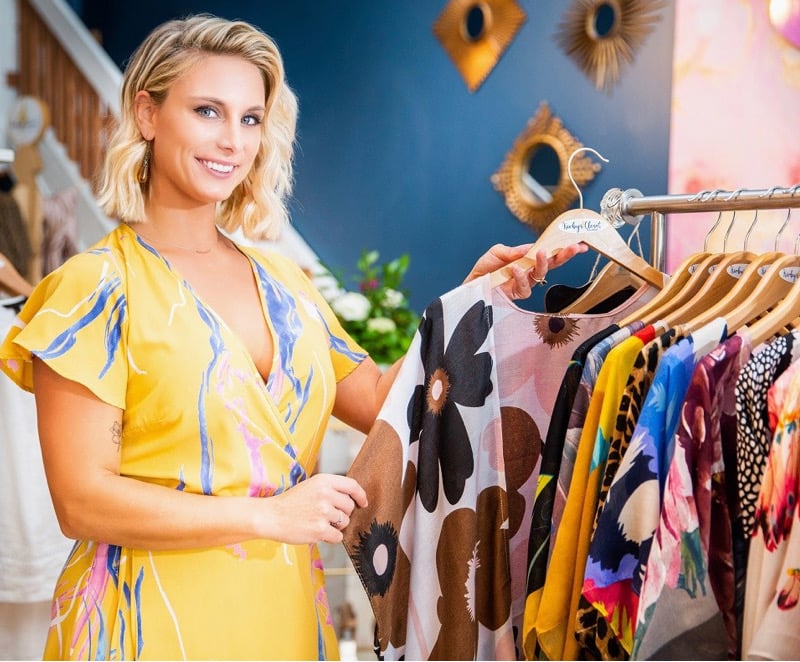 A truly unique shopping experience recently opened in paradise!  Welcome to Kirby's Closet, an upscale resale boutique located on Whitehead Street in Old Town.
You'll need to add Kirby's Closet to your places to go, things to do, and must-see and do list while on vacation.  What you'll find is a thoughtfully curated display of pre-loved women's clothing, jewelry, accessories, and home decor items.
Kudos to Kirby Myers for opening the boutique during COVID, and oh how happy we are that she did.  Visitors are welcomed with a smile and a treasured showroom of style as she's giving pre-loved clothes a second chance.
The decor is colorful, vibrant, bold, and beautiful, just like Kirby.  It's a happy place, and the one comment we see time and time again is that "I've never had so much fun shopping."
Kirby knows how to style, so if you're visiting and need something extra special or just in the mood for something new, she'll help you out.  "Best shopping experience ever! Surprise my brother-in-law is getting Married NEXT WEEK! Kirby went above and beyond picking out about 8 dresses for me to try on and I ended up with a gorgeous beaded dress, a necklace and earrings. She took my number and said she'll find me some shoes! 100% will be back." ~ Sailing TipSea, Google Review

Private Shopping Parties at Kirby's Closet
The place to bring your friends while you shop, style, sip, and save!
Did you ever want to have a private shopping party with your closest friends where you could chill out, try on clothes and have your own fashion night in? Guess what, now you can, and it's happening right here at Kirby's Closet. So if you're planning a girlfriend getaway or bachelorette weekend, make sure to contact Kirby to schedule a 2-hour private party. Private Shopping Parties include Kirby's Homemade Sangria, Charcuterie, great music, and good times. Brunch Shopping Parties are also available on Saturday mornings. The locals are giving the Private Shopping Parties rave reviews, and you can tell by visiting Kirby's Closet on Instagram. Contact Kirby 305-847-9977 to reserve your private shopping party.
Add Kirby's Closet to your favorites, and remember it's the new place to shop in Key West! You'll walk out with a new look, a unique experience, and a new friend.
Kirby's Closet
Upscale Resale Boutique
218 Whitehead Street
Key West, FL 33040
305-847-9977
Kirby's Closet Website
Kirby's Closet Facebook Page
IG: @kirbysclosetkw
Visit our friends mentioned above on your next trip to paradise and make sure to stay connected with us on our social networks #somolife
Sign up for exclusive offers – direct to your inbox!