Omg! The Best Key Lime Pie Ever
Where to get the best Key Lime Pie in Key West
Key Lime Pie, Key Lime Cocktails, and yes, there is even a Key Lime Festival in Key West. This blog is dedicated to Key Limes in the Florida Keys, and we'll take a look at some of the best places to celebrate and taste our tasty tangy-sweet dessert. Here is a list of where you can find the best Key Lime Pie and Key Lime Cocktails on the island.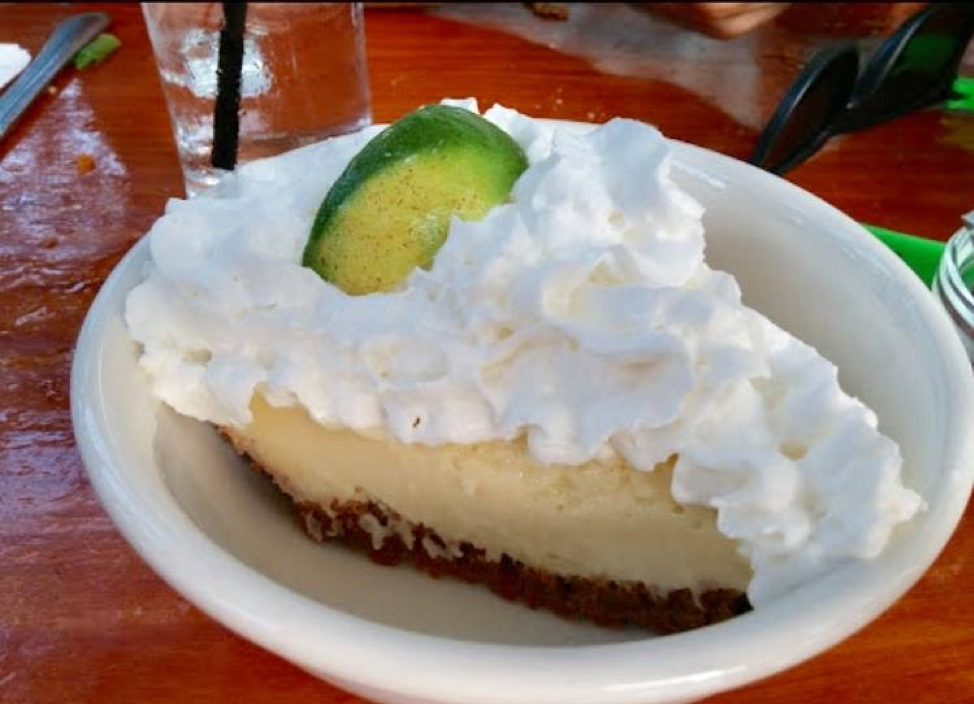 Photo Credit:  Pepe's Cafe
Believe it or not, you can get Key Lime Pie just about anywhere on the island, but today we are going to spotlight four of our favorites. One thing to keep in mind, everyone has a different spin on how they make their pies. Is it the crust or the topping, is dipped in chocolate or on a stick. Oh, the many ways you can enjoy our tangy citrus treat. One thing we can say for sure is no matter where you get your Key Lime Pie, you'll walk away saying this was the best ever. Here are a few of our favorite places to get Key Lime Pie in Key West:
Pepe's Cafe
806 Caroline St
Key West, Florida
Open 7:30 am – 9:30 pm
We are the oldest "joint" in Key West for a reason. Great food, funky atmosphere, and classic Old Town ambiance. Pepe's Cafe is open every day for breakfast, lunch, and dinner. Full bar with fresh-squeezed juices. Fresh seafood, steaks, and vegetables. Homemade Key Lime Pie to die for!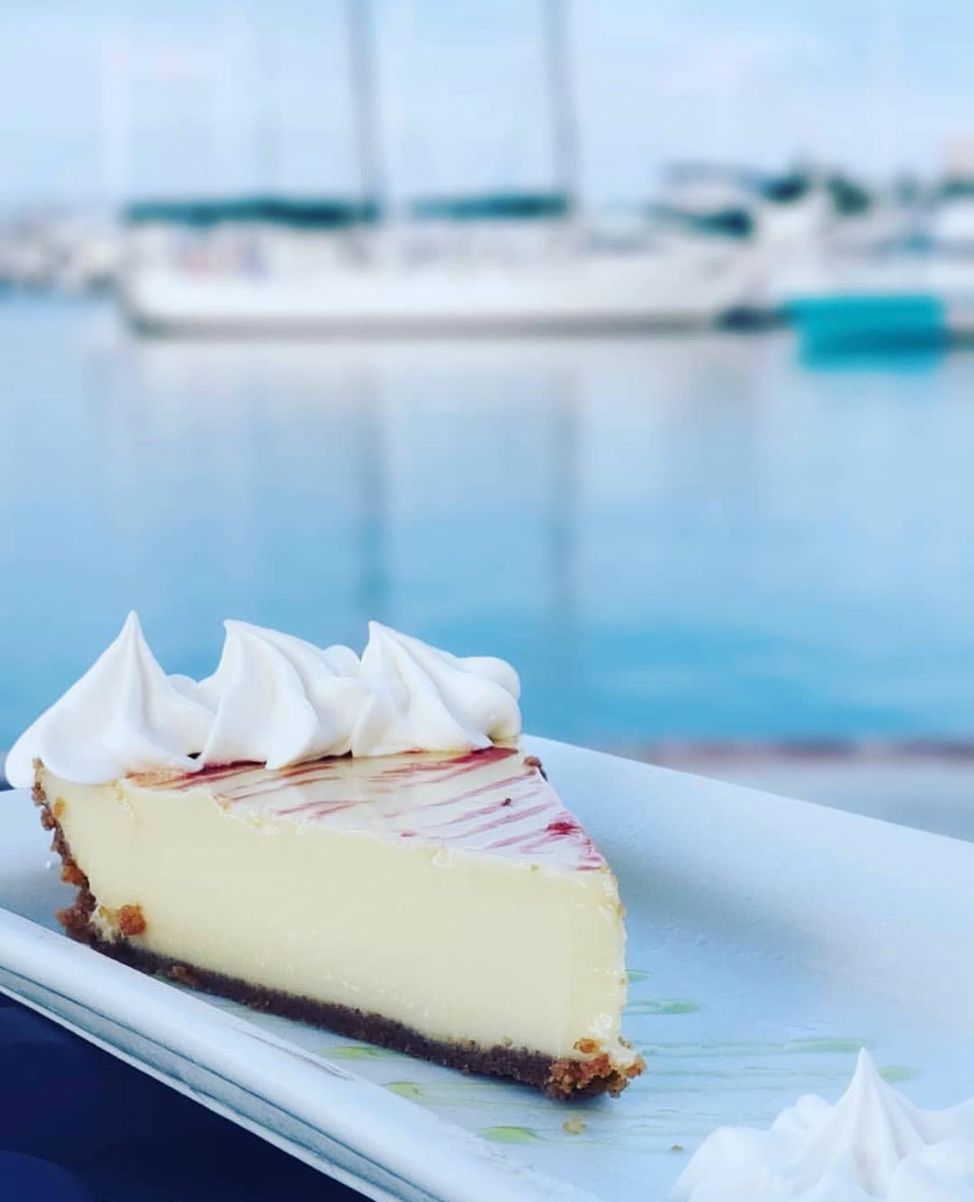 Photo Credit: @cashewchicken Conch Republic Seafood Company Facebook Page
Conch Republic Seafood Co.
631 Greene St
Key West, Florida
Hours: 11:30 am – 10:00 pm
The Conch Republic Seafood Company Key Lime Pie has a mix of a graham cracker and cashew nut crust. Makes it stand out from the others.
Our homemade Key Lime Pie has the incredible taste of freshly squeezed Key Limes complete with graham cracker and cashew nut crust and drizzled with raspberry and Key Lime sauces.
Experience dock-to-dish dining at the Conch Republic Seafood Co. as you enjoy the incredible views of the Historic Seaport inside the fully open-air restaurant!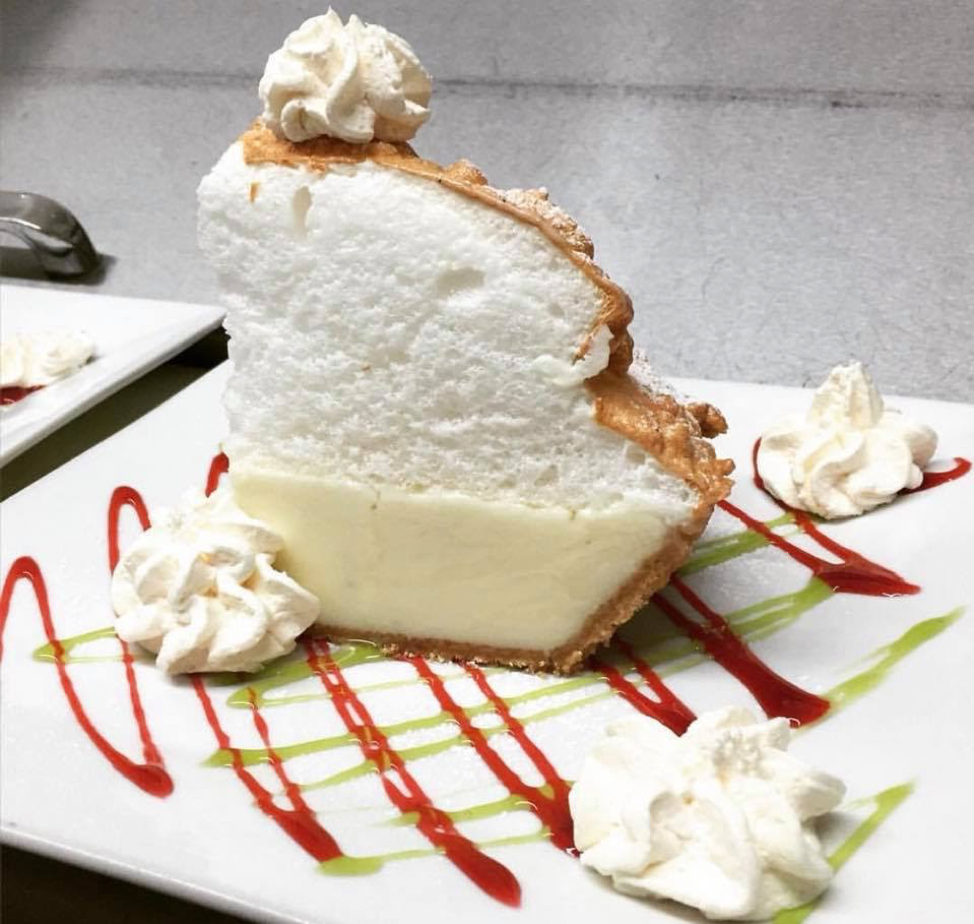 Photo Credit: Bagatelle Restaurant Key Lime Pie
Bagatelle Restaurant
115 Duval Street
Key West, FL 33040
(305) 296-6609
Open 9:00 am – 12:00 am
Key Lime Pie with meringue topping at Bagatelle Restaurant is another one of our favorites. High five on that topping as it really does bring in another layer of goodness to the sweetest island dessert.
"Seafood and Key Lime Pie. Excellent seafood and the best key lime pie we had on this trip. A good combo, and we'd go back again! It is on the finer dining end, but you don't have to dress that way to eat here. ~ Dean 326, TripAdvisor
Key Lime Cocktails
Head over to Southernmost Beach Cafè, the perfect place to take in stunning views of the Atlantic and South Beach while sipping our signature Key Lime Colada cocktail and enjoying culinary delights and Caribbean-Asian fusion favorites made with locally-sourced ingredients.
You can also get one of the tastiest Key Lime inspired cocktails at one of our Key West beach resort bars: Pineapple Bar, Shores Bar, Sand Bar.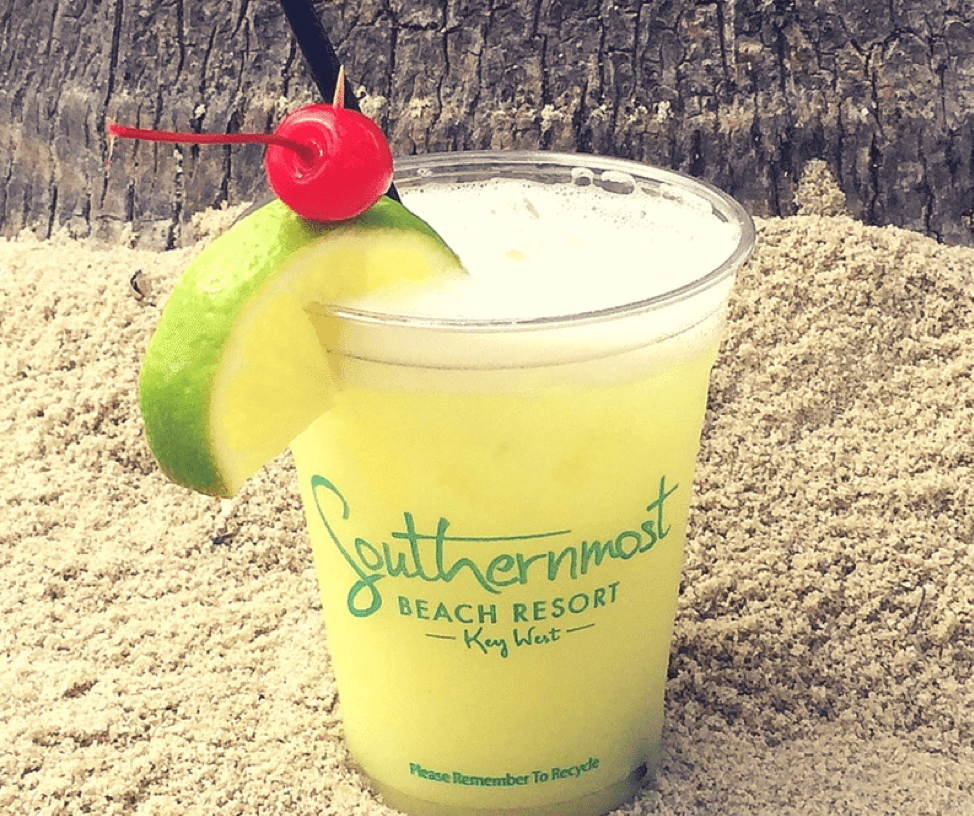 Guests at our beach resort can enjoy our Signature Drink, the Key Lime Colada  ~ Our famous Pina Colada recipe with a floater of KeKe Beach Key Lime liqueur!
Key Lime Pie Shots!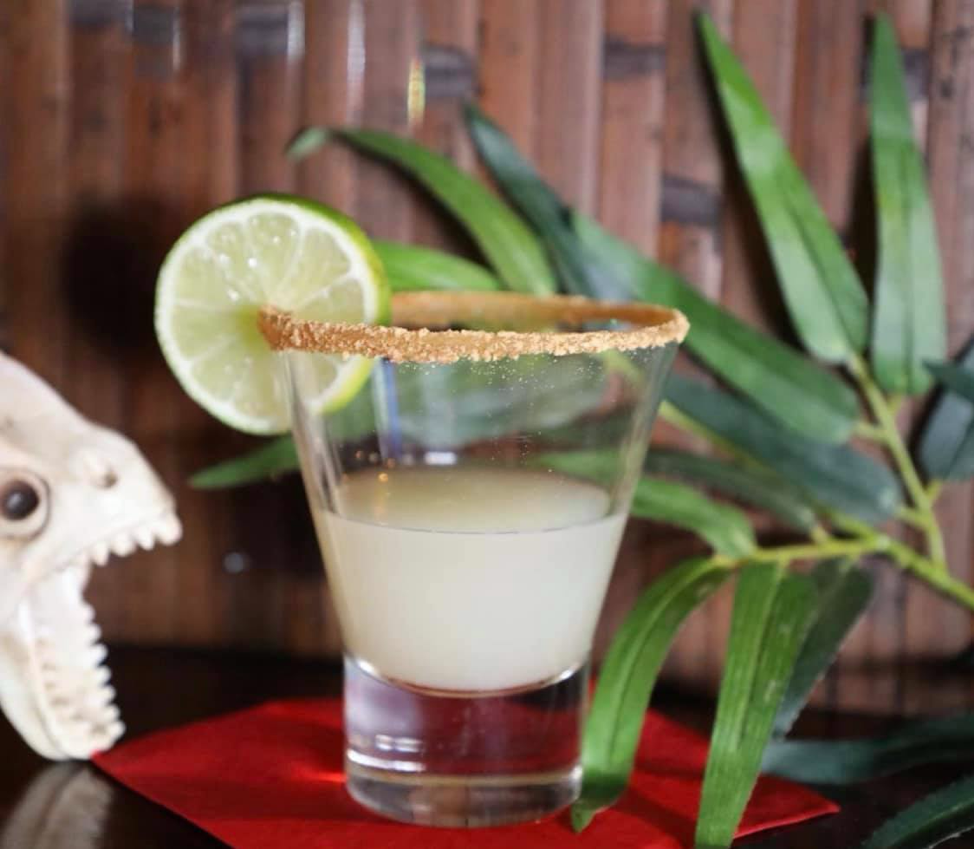 Photo Credit: Tiki House Key West Lime Pie Shot
You can also grab a Key Lime Pie Shot at Tiki House Key West! Talk about a smooth & sweet sipper, this taste like liquid key lime pie! You'll definitely be transported into a tropical state of mind after you've had one of these. Tiki House Key Lime Pie shot is made with vanilla vodka, Licor 43 & key lime juice, and of course, you have to have the graham cracker crust rim! Tiki House Key West Lime Pie Shot
Tiki House Key West is located just off Duval at 430 Greene Street, Key West (Captain Tony's and Sloppy Joe's are nearby.) They are open 10:00 am – 4:00 am.

There's always something to celebrate in Key West, and why not add Key Lime to the list. Instead of celebrating the 4th of July with Apple Pie, Key West celebrates the holiday with a Key Lime twist. Mark your calendar for The Key Lime Festival, July 2 – 5, 2020. It's Key West's and America's favorite citrus celebration! Here in the Florida Keys, we like to celebrate the things that make our islands unique. Citrus, eccentrics, people & pie. Our celebrations are fun, odd & unforgettable and this festival is like no other. There will be a Key Lime Pie Drop from the Key West Lighthouse, Sip & Strolls, Pie eating contest, and so much more. Updates on this event will be made on the Key Lime Festival Facebook Page.
Tell us, who do you think has the best Key Lime Pie in Key West? #somolife
Sign up for exclusive offers – direct to your inbox!