Planning a Key West Beach Wedding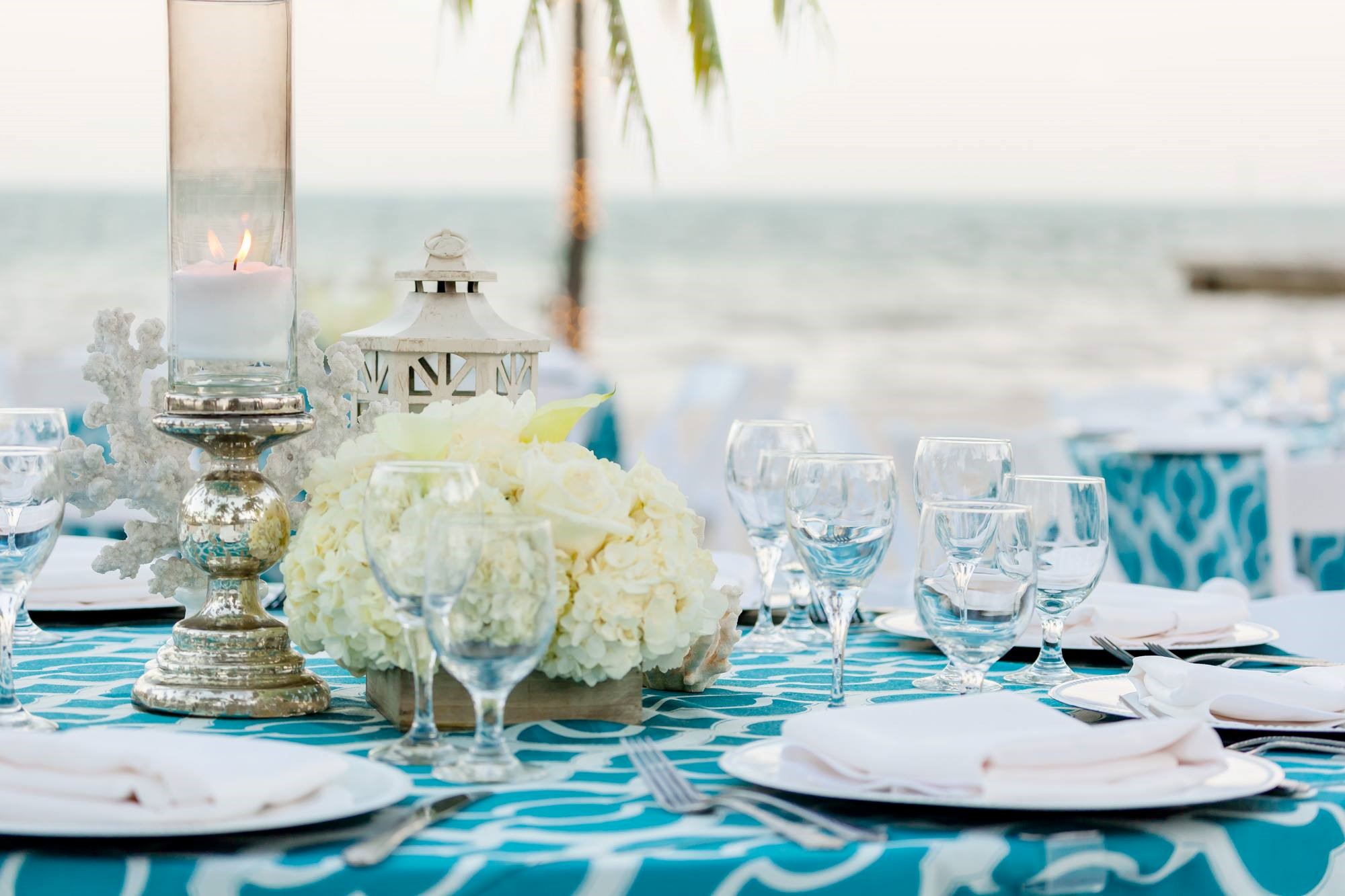 Our Key West Beach Resort has become the desired location for destination weddings in the Florida Keys. Our blog today answers some frequently asked questions offers guidance to help you plan the perfect day.
Can you plan a destination wedding in less than a year?
Yes, you can, especially with the assistance of a dedicated group of professionals ready to help you along the way! If we have the availability to host your event we can make it happen. Whether it's an intimate beach ceremony, an elegant poolside cocktail reception, rehearsal dinner or a reception for 150 guests, we've got you covered. View the Key West Wedding Packages.
What are the pros of having the wedding events at the resort?
It's one-stop shopping for your Key West dream wedding, and our beach resort has multiple wedding venue sites to choose from:
South Beach is our signature oceanfront location offering endless views of the Atlantic Ocean. It's a beautiful backdrop for all of your wedding events.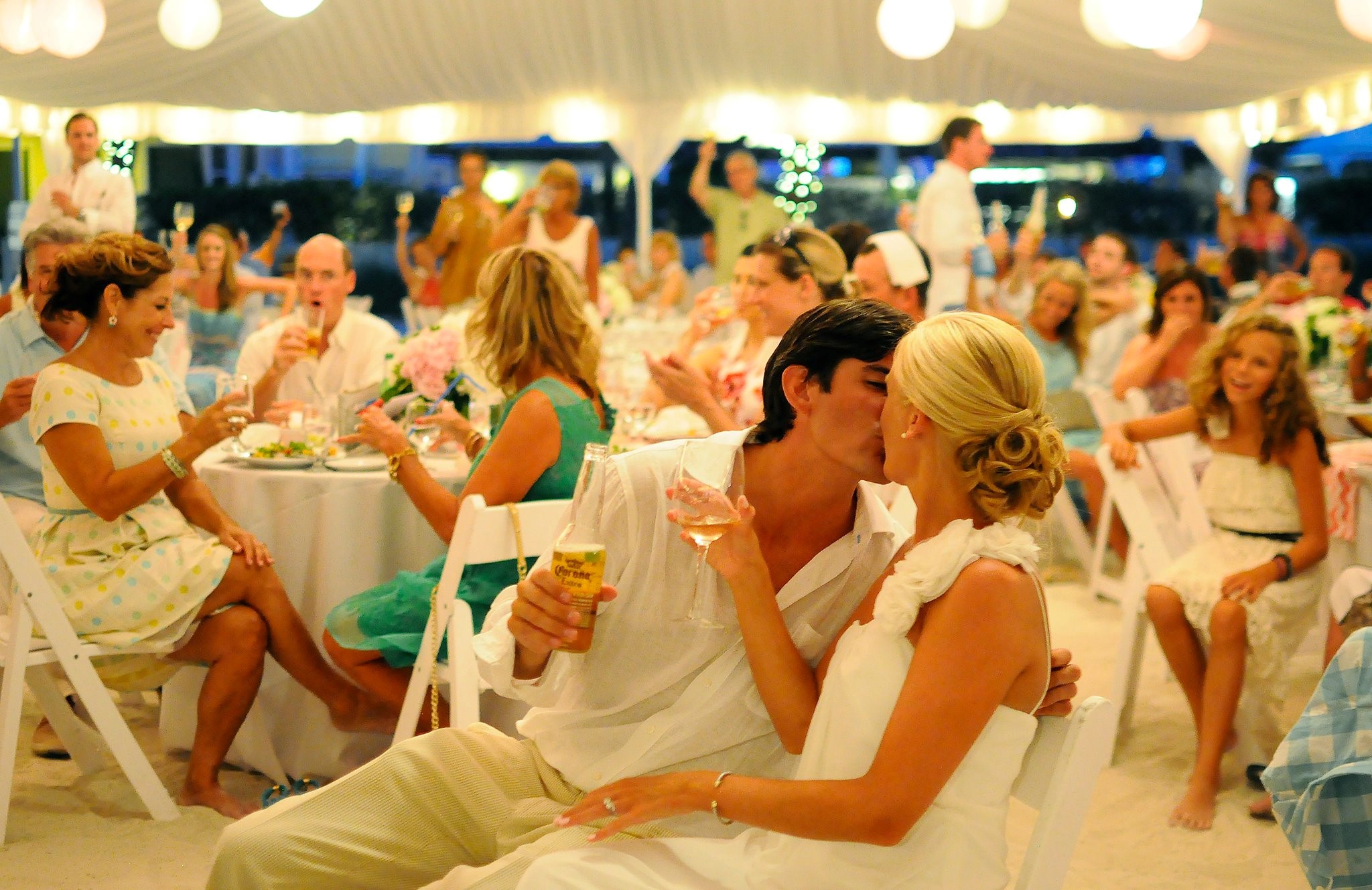 Private Oceanfront Beach & Sand Bar – Nestled at the end of a tropical garden pathway, it provides a backdrop of serene turquoise water, private piers, and swaying palms. Another beautiful setting for the ceremony, private dinner, brunch or rehearsal party.
Poolside at the Tranquility Veranda – Welcome to Key West and the Tranquility Veranda! The outdoor pool terrace is surrounded by lush tropical landscaping in a laid-back atmosphere. A great way to welcome your guests to paradise.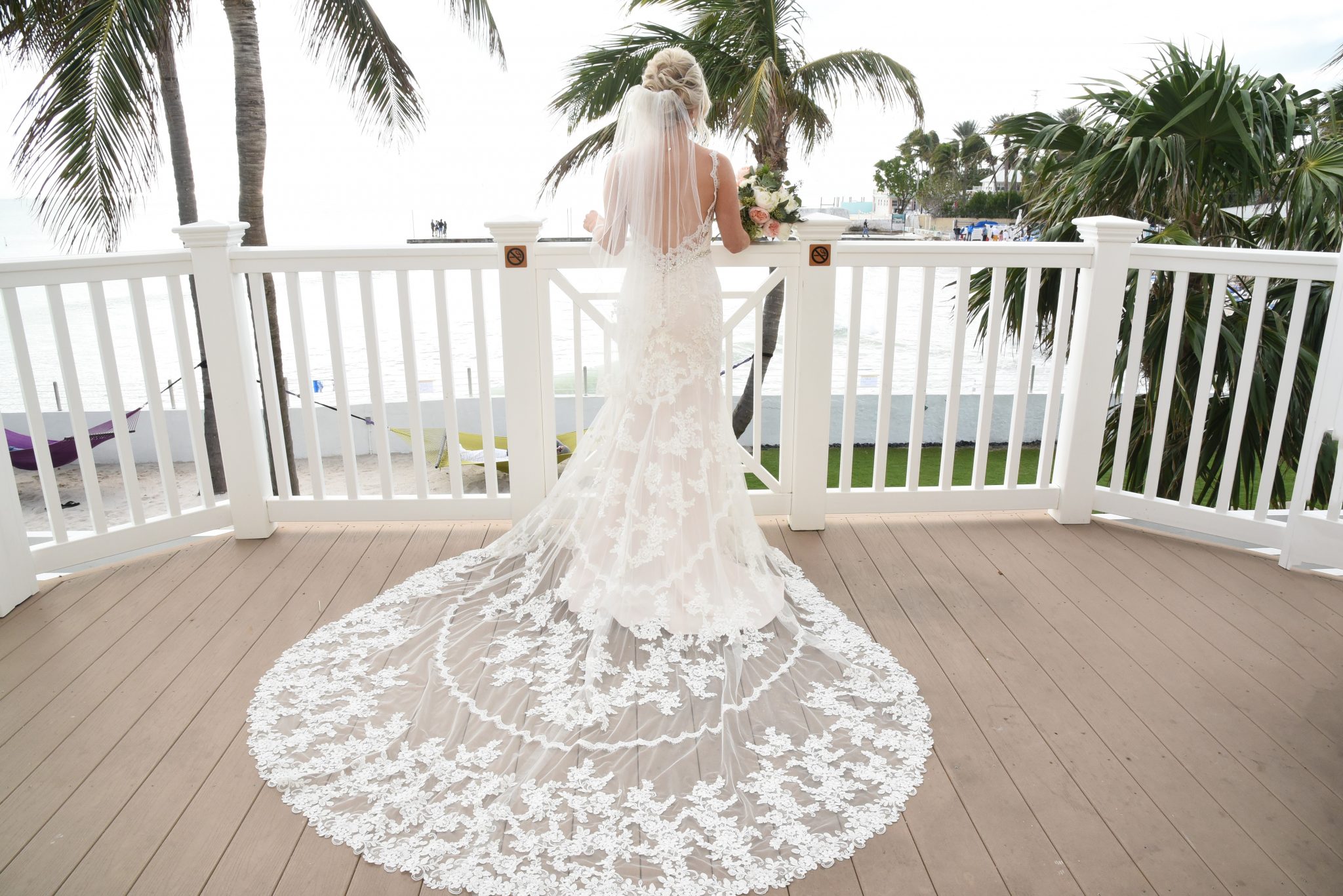 With three pools, on-site resort activities, bike rentals, beach access, restaurant and beach bar, cabanas, ocean views, and island views and the perfect location – close to all the action yet far away from the crowds – we've got enough happening on-site to keep everyone in the wedding group busy. We also have a preferred vendor list to assist with any outside wedding planning – we know the locals you need to know to make this a stress free celebration.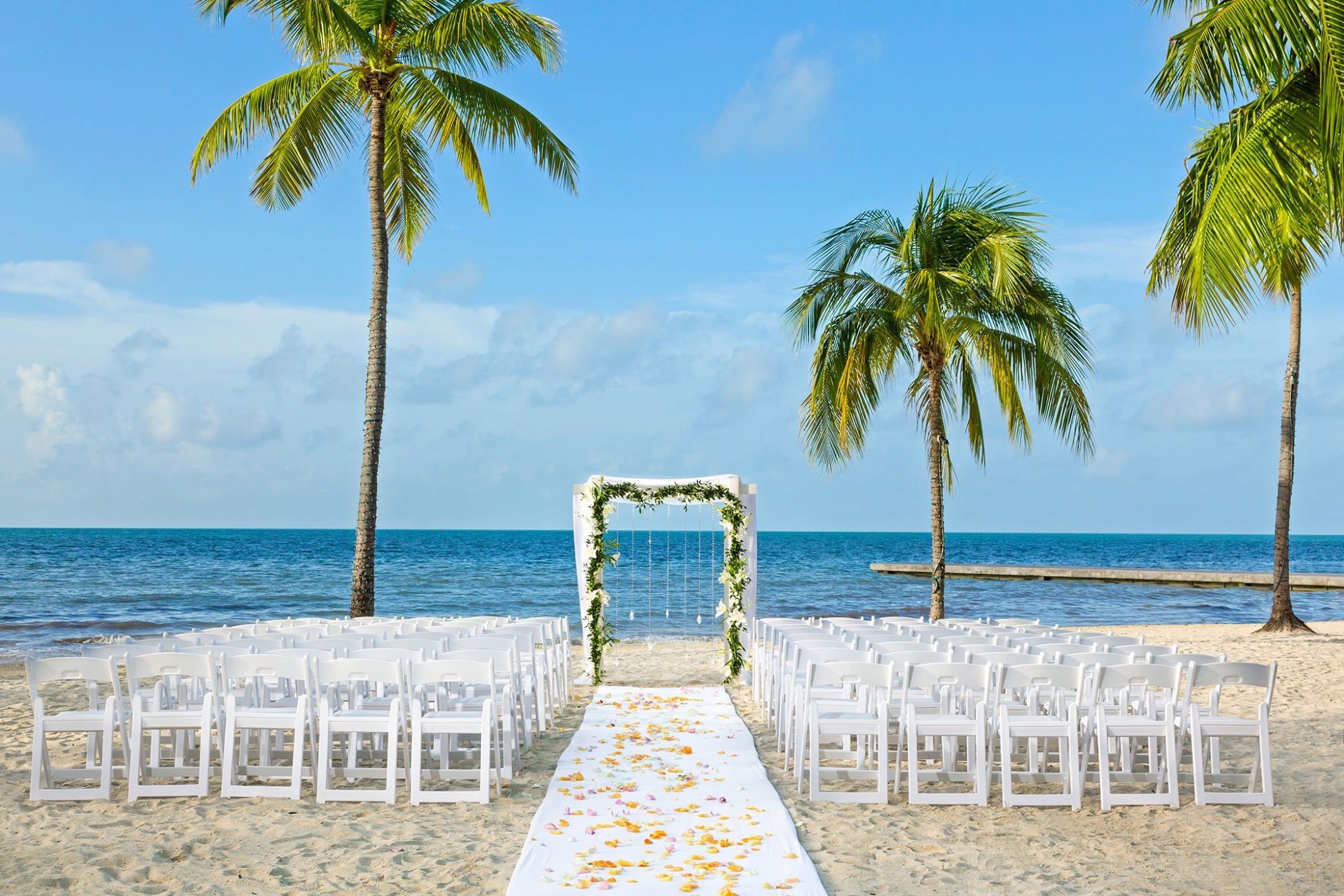 Arianne got married with us last year and this is what she had to say on Wedding Wire:
"We chose to have the rehearsal dinner, wedding and post wedding brunch all at the resort. It made things so much easier, as people were not traveling around Key West for the different events. The rehearsal dinner was held at the Tranquility Pool. The space was set up so beautifully, the food and drinks were great. The day of the wedding I rented out the conference room space which was a perfect idea. When we got to the room the morning of the wedding it was set up with chilled bottles of water, mirrors, and other little details like cotton balls, q-tips, makeup wipes. "
Our ceremony took place on the private beach. It was absolutely breathtaking! The reception took place on South beach, and it was outstanding! The food and drinks were out of this world, service was top notch! I cannot recommend this resort enough!"
Let us help you plan your dream wedding in paradise. Have a question, give us a call 800.354.4455 or better yet visit the wedding page on our website to learn more about Key West Weddings. It's filled with all the answers to your burning questions about beach weddings in paradise. #somolife.
Sign up for exclusive offers – direct to your inbox!