Rise and Shine: Key West's Best Breakfast Spots near Southernmost Beach Resort
As the first rays of the morning sun cast their warm glow over Key West, let's explore the best breakfast spots near the Southernmost Beach Resort. From the cafe on the beach to authentic French and cool hip bakeries, these delightful destinations will serenade your taste buds and set the perfect tone for your tropical day in paradise. Photo courtesy of c_westwood on Instagram. 
Southernmost Beach Cafe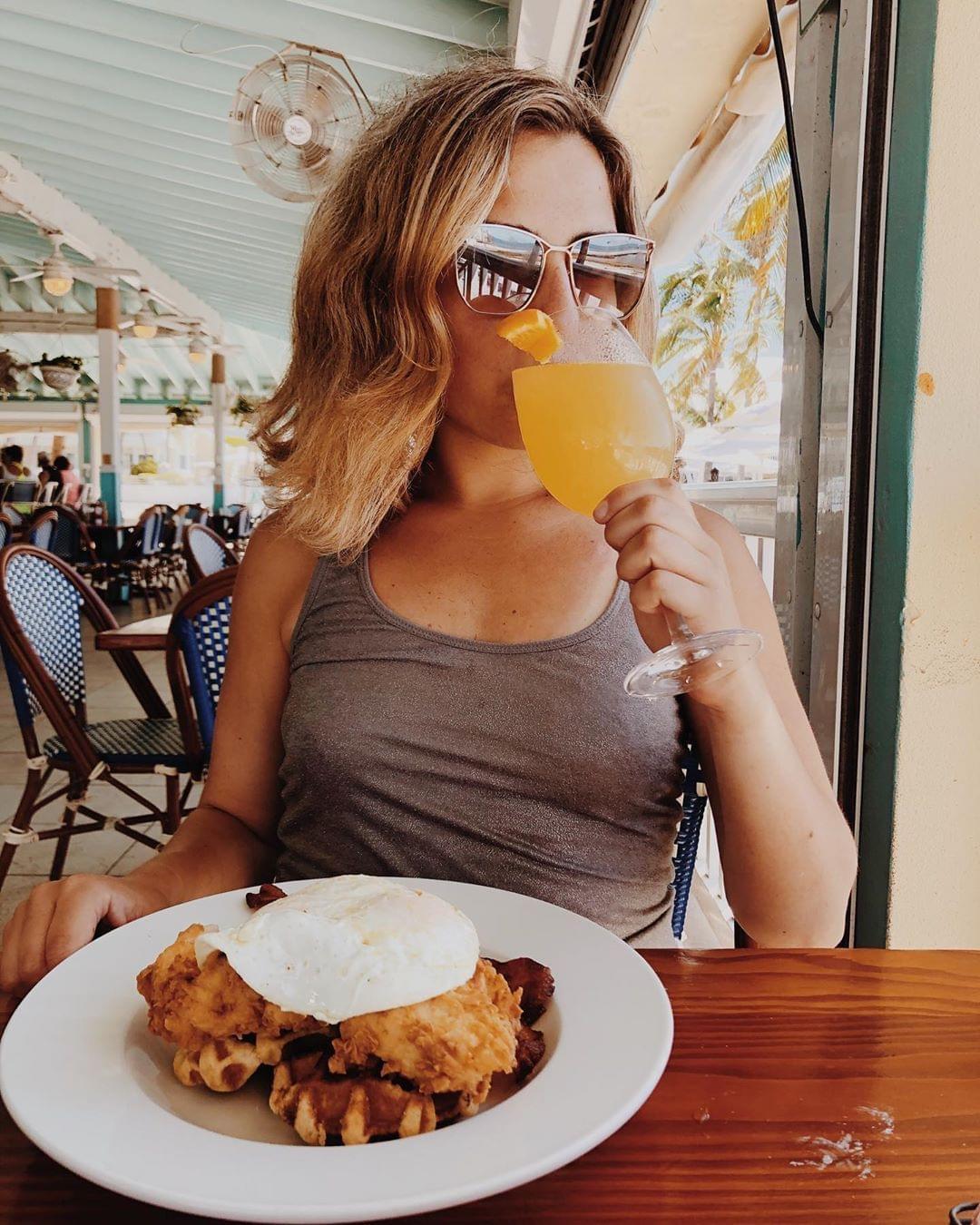 Start your day just steps away from the sand at the Southernmost Beach Cafe. With stunning Atlantic Ocean views and a seamless blend of Caribbean and Americana flavors, this cafe offers a breakfast experience like no other. Indulge in their mouthwatering eggs benedict, flavorful omelettes, and fluffy pancakes while sipping on a freshly brewed cup of coffee or a refreshing mimosa. As donnaks shared on TripAdvisor, "Fantastic food and vibe. The lobster and traditional Benedict were amazing. The food was hot and well-seasoned. The morning drink menu was spot on. The place was hopping with good tunes and a beautiful view. What more could you ask for? This is where you want to end up for breakfast on vacay. We will be back."
Southernmost Beach Cafe
Hours: 8 am-9 pm
Address: 1405 Duval Street, Key West, FL 33040
Frenchies Cafe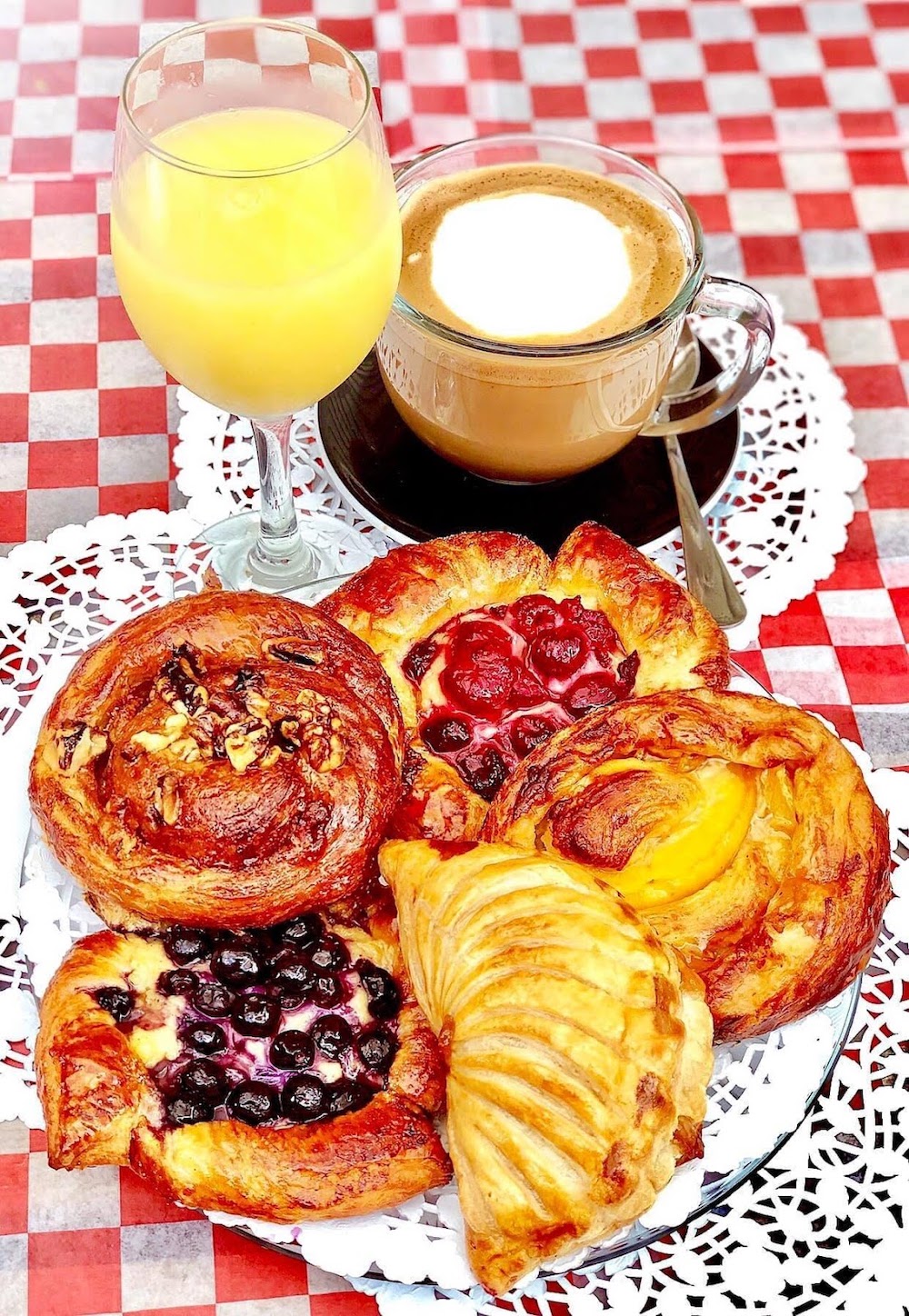 Transport yourself to Paris with a visit to Frenchies Cafe, located just across the street from the Southernmost Beach Resort. This charming French bakery offers an array of expertly baked pastries, croissants, and delectable sandwiches. Delight in the artistry of authentic French breakfast delights as you savor each bite. As a visitor shared, "My family member, who is incredibly picky about choosing authentic pastry shops for breakfast, said this place was amazing. My whole family enjoyed an array of pastries, including an apple pie pastry that looks and tastes like a true French apple pie. I honestly wish I lived around here so I could come more often, it's just that good!" – Daytona Cooper, Google Review.  Photo courtesy of Frenchies Cafe. 
Frenchies Cafe
Hours: 7 am-3 pm (Closed on Wednesdays)
529 United Street, Key West, FL 33040
Moon Dog Cafe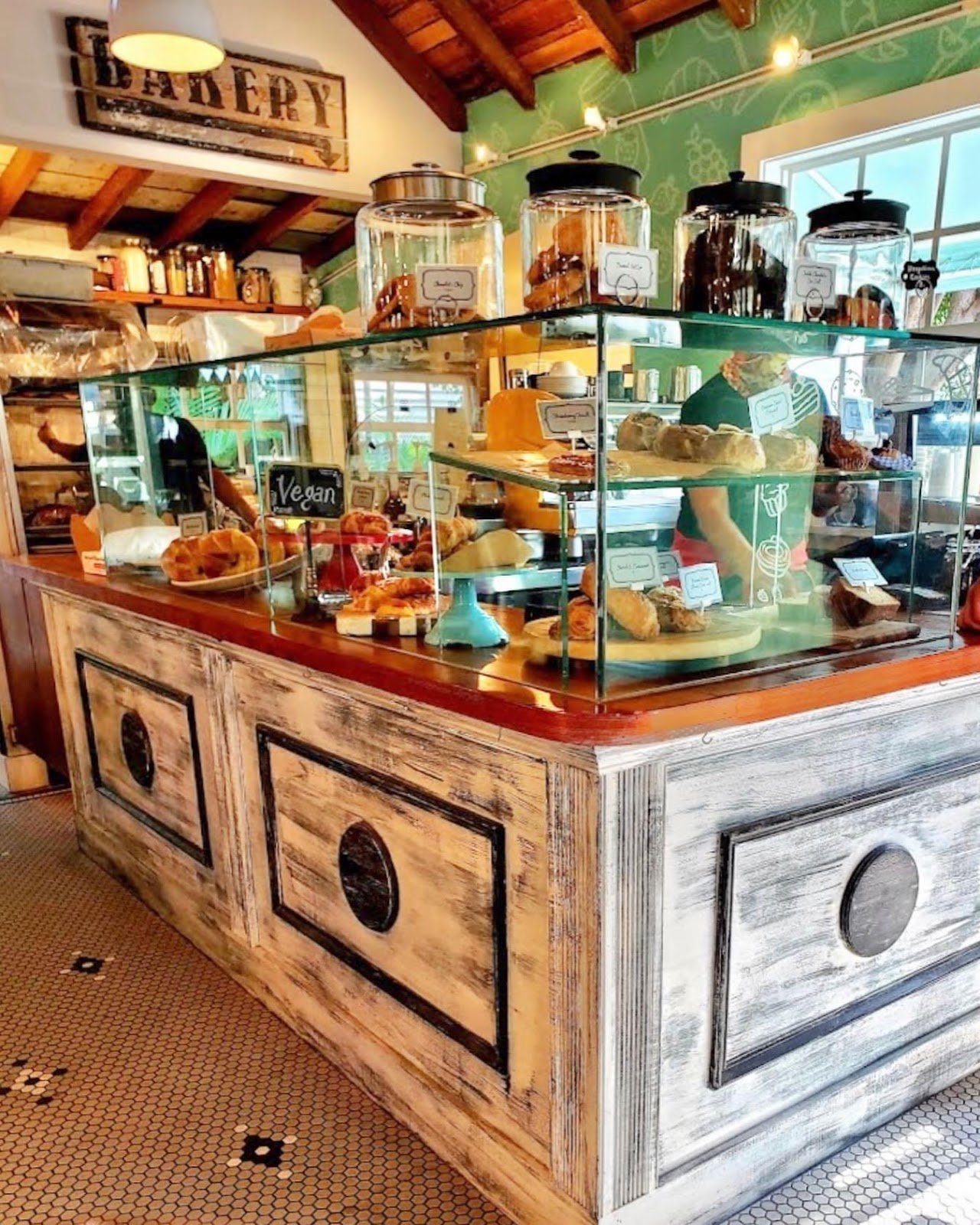 A short stroll from iconic landmarks such as the Hemingway House and the Lighthouse, Moon Dog Cafe awaits with its enticing breakfast menu. Whether you crave hearty eggs, fluffy pancakes, or quick-bite pastries, this cafe has something to satisfy every palate. Enjoy the friendly atmosphere and flavorsome dishes that make Moon Dog a favorite among locals and visitors alike. According to a TripAdvisor review, "The food is really good, the portions just right. Friendly people working there. One of our favorite places in Key West." – 997ceciliak
Photo courtesy of Moon Dog Cafe.

View the breakfast menu.
Moon Dog Cafe
Hours: 7:30 am-10 pm
Address: 823 Whitehead St, Key West, FL 33040
Banana Cafe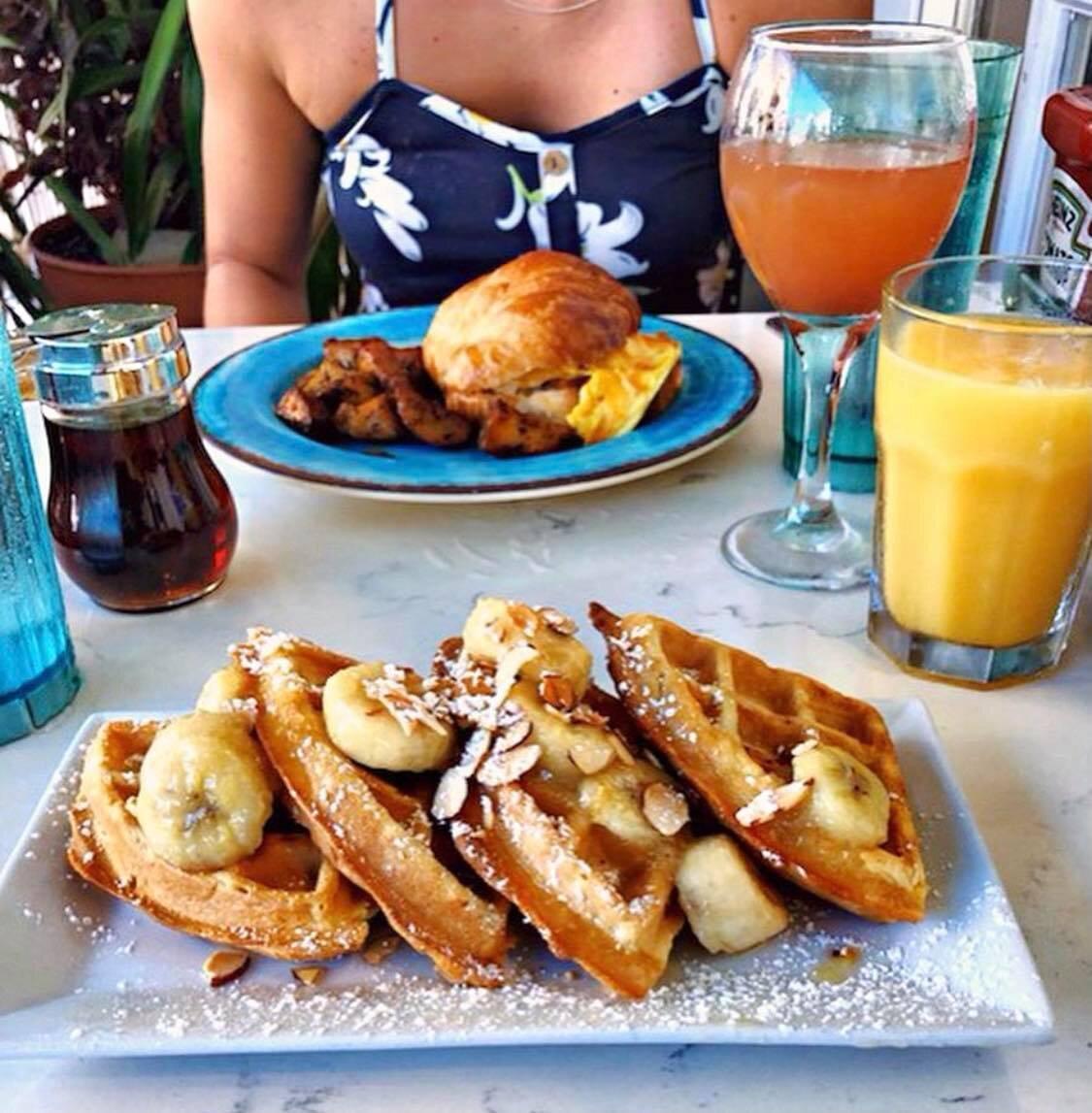 Immerse yourself in the lively ambiance of Banana Cafe, where breakfast becomes an experience to remember. Situated in the heart of Key West, this bustling cafe offers outdoor seating and delightful blackberry mimosas to accompany your morning meal. Indulge in a variety of breakfast options while watching the vibrant street scenes unfold. As a visitor on TripAdvisor exclaimed, "Great spot for breakfast… The blackberry mimosas were delish. Every time we passed this cafe they were full, so nice to see a place doing well." – balaczar
Photo courtesy of Banana Cafe. 
Banana Cafe
Hours: 7:30 am-9:30 pm
Address: 1215 Duval Street, Key West, FL 33040
LaGrignote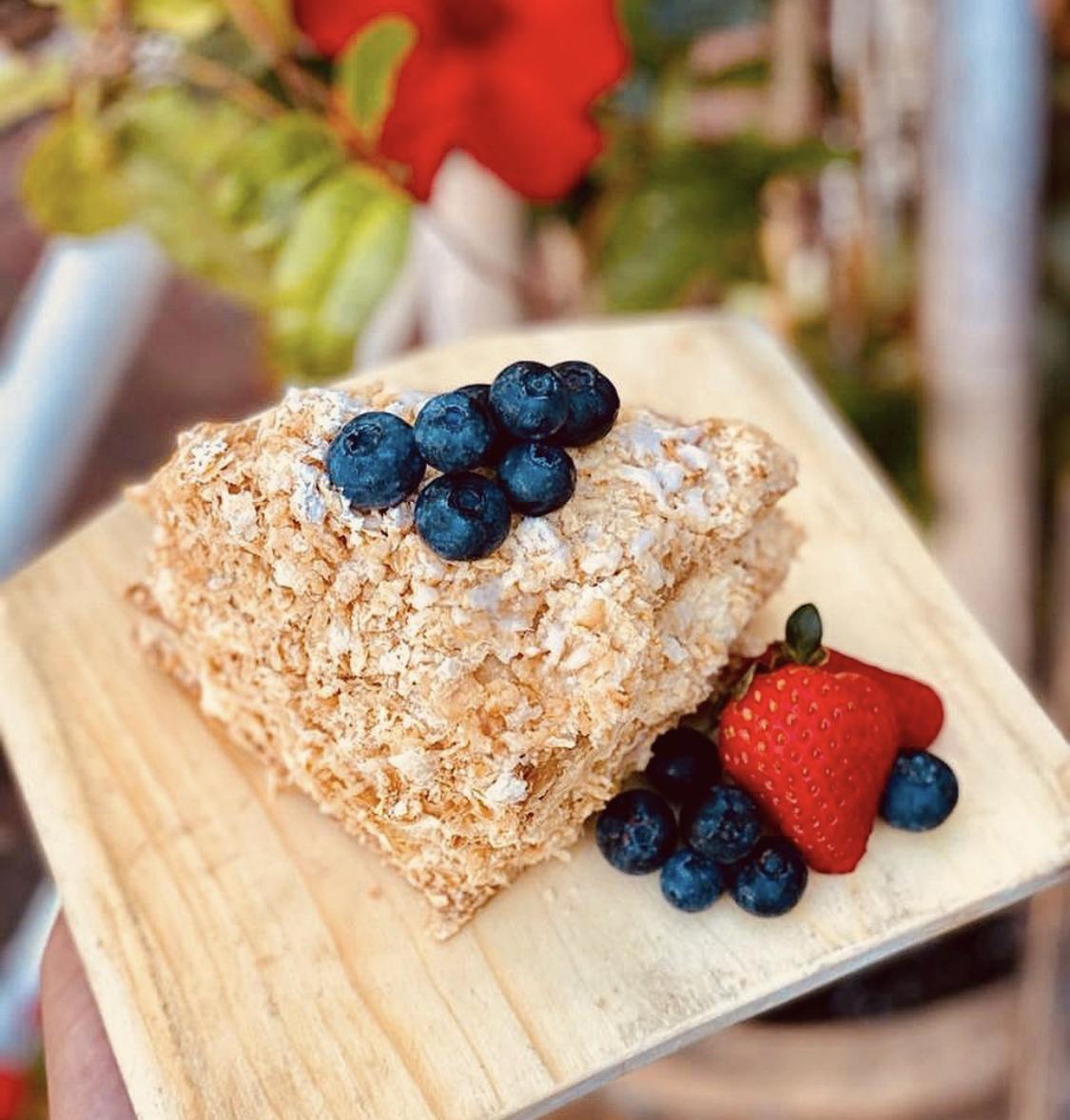 Wrap up your morning exploration at LaGrignote, a charming eatery known for its delightful breakfast offerings. With excellent service and a serene atmosphere, this hidden gem offers a peaceful respite. Take a seat outside overlooking Duval Street and relish in a wonderful breakfast experience. As a TripAdvisor reviewer suggested, "Recommend sitting outside on the bar stool by the long thin table overlooking Duval if you get a chance." – 63andrewg63
Photo courtesy of LaGrignote.
LaGrignote
Hours: 7 am-3 pm
1211 Duval Street, Key West, FL 33040
Embrace the sun-kissed mornings with a delightful breakfast, fueling your day of exploration and unforgettable adventures in paradise. #somolife
Sign up for exclusive offers – direct to your inbox!