Where to shop in Key West?
It's one of the most popular questions we get asked along with the best shopping in Key West; where is it? Today we'll introduce you to three unique shopping experiences and fashion finds we think you'll love: The Green Pineapple, Vignette, and Kirby's Closet!   
The Green Pineapple
One of the many reasons we love The Green Pineapple is because it's dedicated to a healthy, happy you! It's not your average clothing boutique, it's also the home of an organic cafe, and there is a yoga studio in the back.   It's a wellness center offering a blend of good and services to help you feel happy and healthier.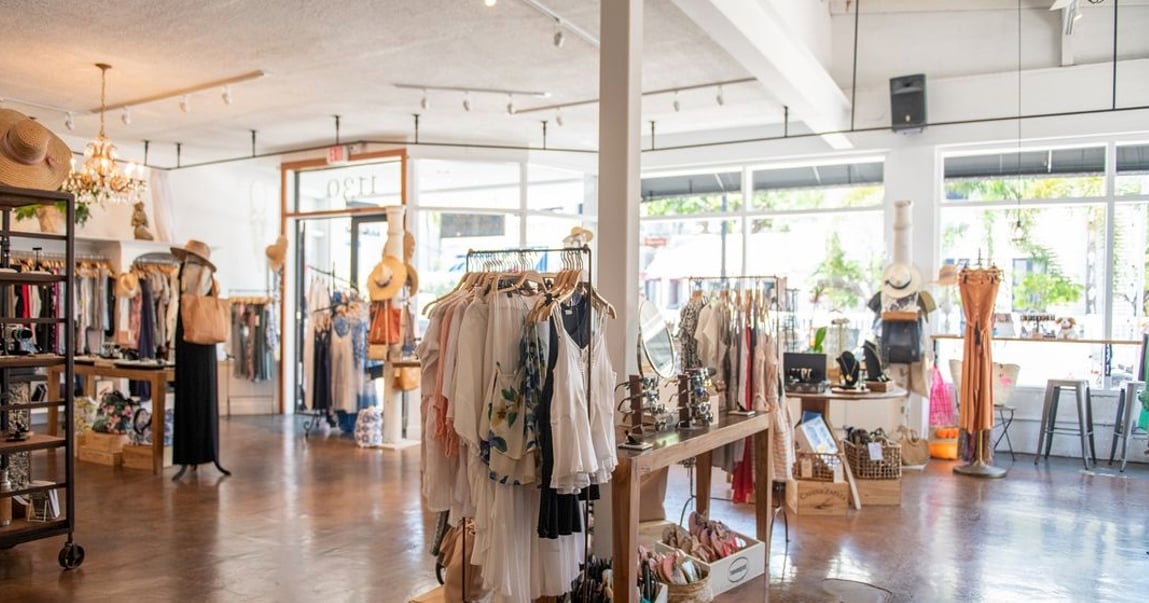 Sipping, Shopping, and More
Located on the world-famous Duval Street, minutes from our Key West beach resort is where you'll find The Green Pineapple's eco-chic boutique, cafe, and yoga studio.  It's a relaxed atmosphere with a cool Key West island vibe.
The lifestyle boutique features men's and women's apparel, handmade jewelry, accessories, and more.
The Wellness Cafe
Relax and enjoy coffee, tea, organic wine, healthy bites, and homemade vegan and gluten-free baked goods at The Green Pineapple Organic Café.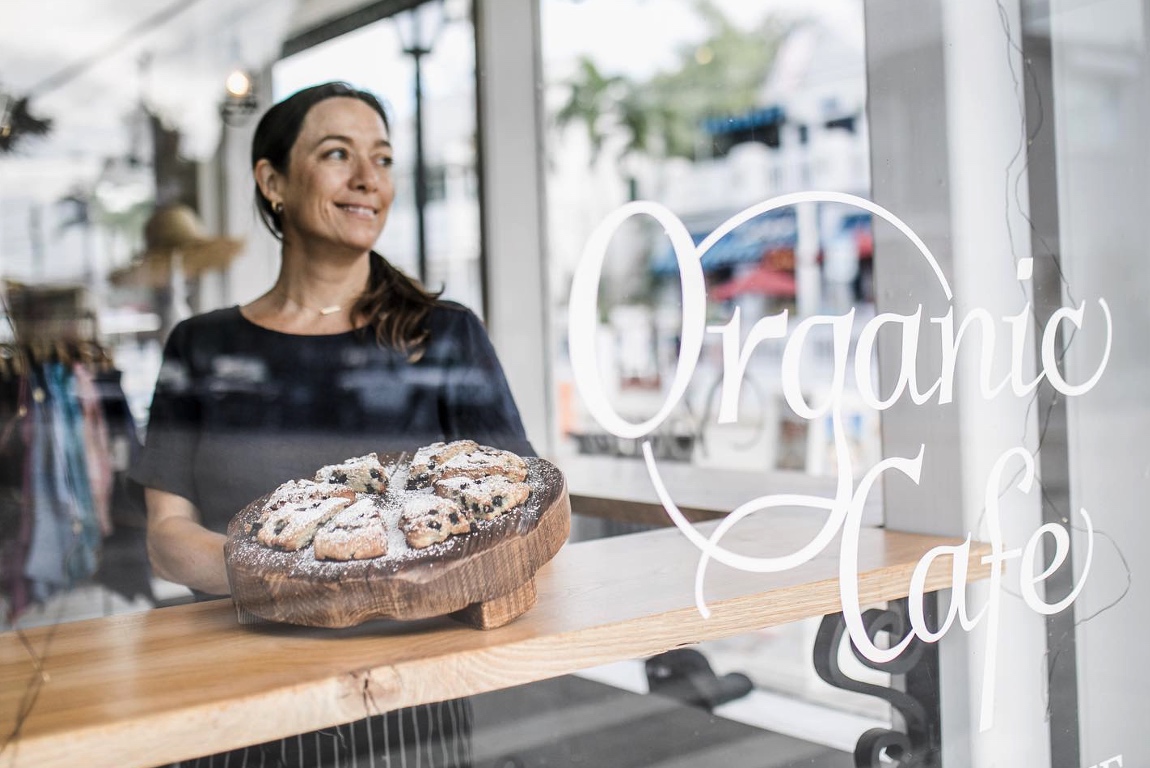 Yoga, a Hatha-based yoga studio
As we stated above, this is not just a boutique!  The Green Pineapple also offers daily yoga classes for all practice levels, from the beginner to the seasoned yogi.
The Green Pineapple is is your Key West destination to nourish body, mind, and spirit along with some cool chic clothing and accessories for all.
Why We love shopping at The Green Pineapple
"The Green Pineapple is an absolute must! This is by far my favorite store in all of Key West. Everything from their hats to books are incredible. The store is a place you will want to hang out at because they have a cafe with yummy drinks and treats. In the back of the house is a yoga studio and I took the best sound bath there. This is truly one of a kind spot that has been beautifully curated. The staff is beyond friendly and helpful. LOVE them." ~ Chelsey Charbeneau, Google Review
Three Locations
The Green Pineapple has three locations in Key West; In Old Town on Duval Street, In Bahama Village on Petronia Street, and on Shrimp Road in Stock Island.
Photo credits: The Green Pineapple
The Green Pineapple
1130 Duval Street
Key West, FL 33040
305.509/7378
Hours: 9am-6pm daily
Vignette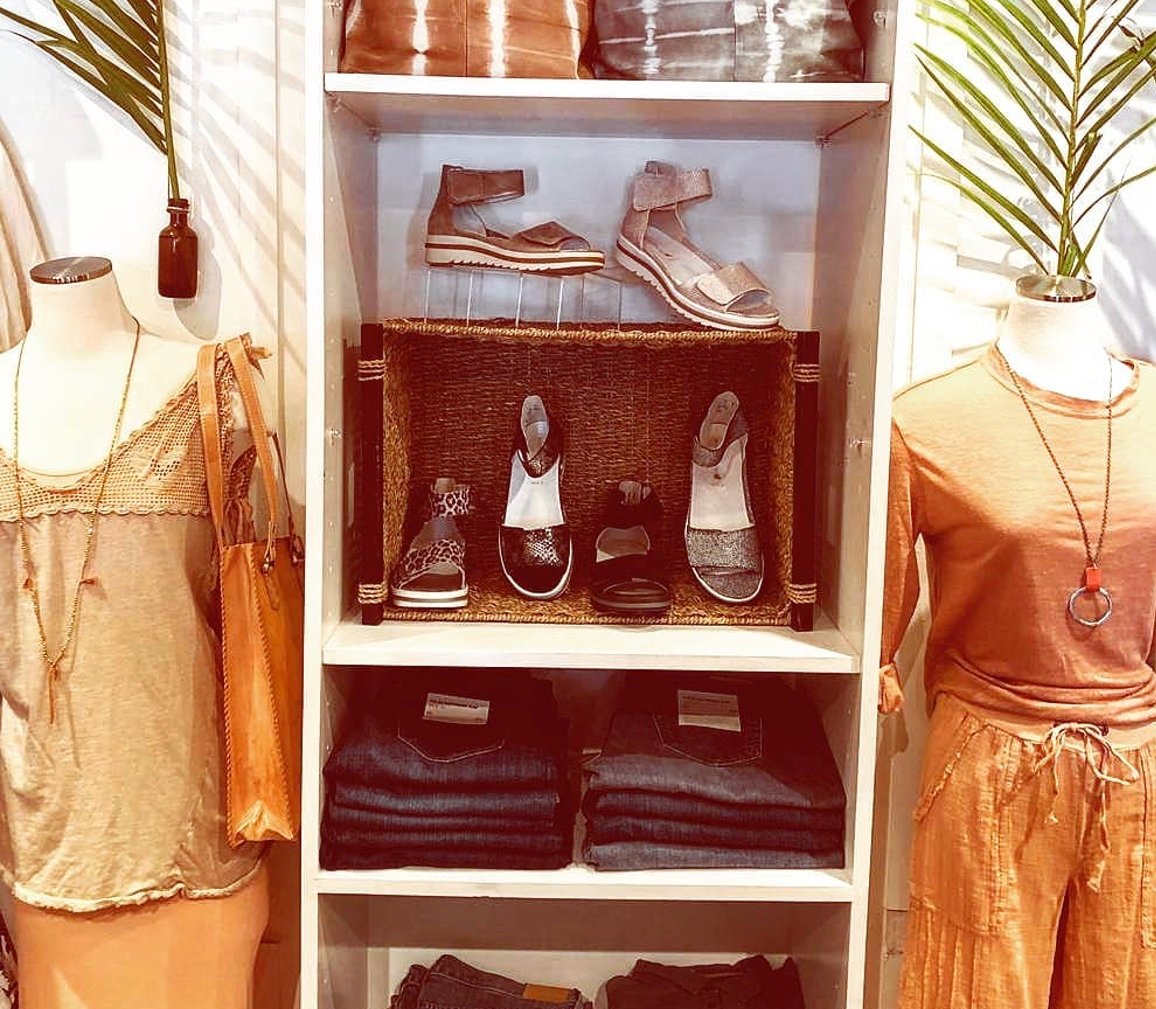 Located on Southard Street in the heart of Old Town is where you'll find Vignette, a beautiful boutique for women.  We all have our own story to tell. Portray who you are by wearing your own style. Be the most YOU!  Owned by Tania Cole and Meredith Bollong, this dynamic duo has brought the best collection of women's clothing and accessories to the island.
Everyone has a story they want to tell with their clothes — everyday people create vignettes about themselves.
All clothing and accessories are carefully selected and curated, and the personal attention to you and your style is delivered.  Are you searching for the go-to tee, sundress, outfit for a night on the town, or piece of clothing that won't go out of style but fits your style?  Items priced from practical to spectacular.  Let Tania and her staff at Vignette help you find the perfect garment, gift, or accessory that meets your style and needs.
Why we love shopping at Vignette
"My favorite shop in Key West, hands down!! Tania has years and years of experience helping women feel amazing in their clothes! She makes every customer feel appreciated and goes the extra mile to find things that work for your specific figure, tastes, budget, etc. Can't say enough wonderful things about Vignette. Put it at the top of your list of places to visit in Key West." ~ Jackie Vlcek, Google Review
Photo credit: Vignette
Vignette
526 Southard Street
Key West, FL 33040
305.916.5722
Hours: Mon – Sat 10am-6pm
Sundays (in season) 12pm-6pm
Kirby's Closet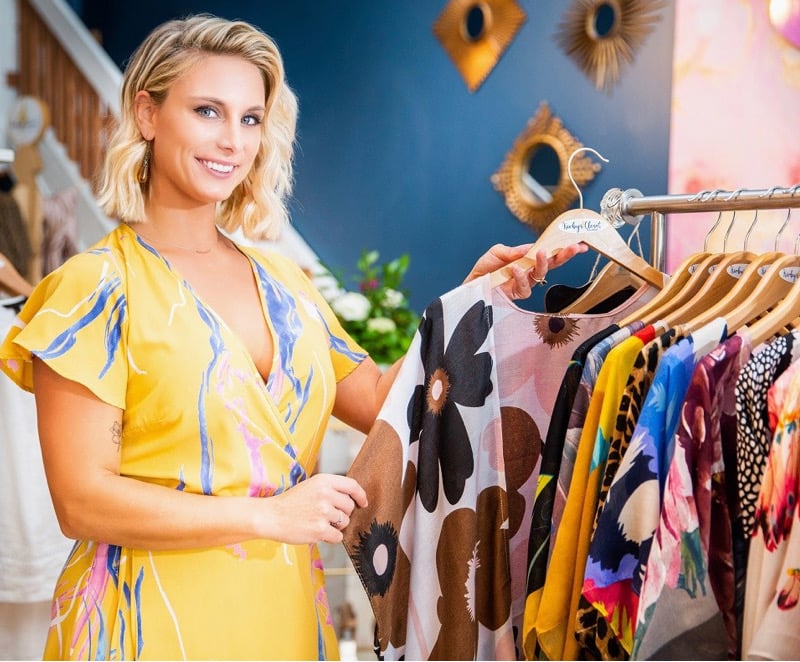 We recently fell in love with Key West's newest shopping experience, Kirby's Closet, an upscale resale boutique located on Whitehead Street in Old Town.
What you'll find is a thoughtfully curated display of pre-loved women's clothing, jewelry, accessories, and home decor items.
We aren't the only ones falling in love with this resale boutique; the locals are too!  Make sure to follow Kirby's Closet on Instagram as owner Kirby Myers is bringing us the latest fashion finds from 'the closet" and info on Sangria Saturdays and the Private Shopping Parities.
The Private Shopping Parties
If you're planning a girlfriend getaway or bachelorette weekend, you might want to include this 2-hour private shopping party experience in your schedule.  Private Shopping Parties include Kirby's Homemade Sangria, Charcuterie, great music, and good times.  Brunch Shopping Parties are also available on Saturday mornings.  Contact Kirby at 305-847-9977 to reserve your private shopping party or reach out to her on Instagram.
Why we love shopping at Kirby's Closet
"Seriously the most fun shopping! Sangria Saturdays are my favorite with the best staff! Not to mention all the beautiful selections of clothes!!!!!! Name brand dresses, tops, skirts, and my personal favorite… SHOES! My favorite place to shop on the island by far!" ~ Victoria Ashmore, Google Review
Kirby's Closest shopping experience is one of a kind and one you won't forget.
Photo Credit: Kirby's Closet
Kirby's Closet
Upscale Resale Boutique
218 Whitehead Street
Key West, FL  33040
305-847-9977
Check IG for Hours
IG: @kirbysclosetkw
Now that we've shared the best boutiques on the island let us know what you loved about your Key West shopping experience. #somolife
Sign up for exclusive offers – direct to your inbox!