Tips for Surviving BrewFest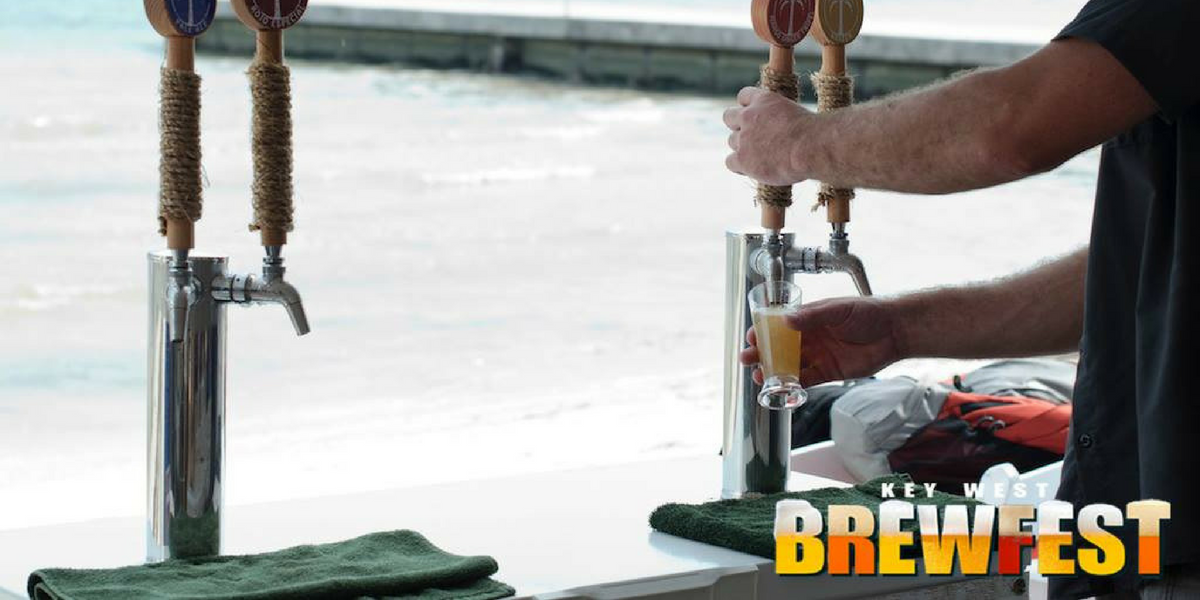 Key West's 9th Annual Key West BrewFest, scheduled for Labor Day Weekend, is right around the corner. If you are a newbie or a repeat visitor, here are ten tips to help you survive the best beer festival in South Florida.
Plan ahead.
So many events, so little time. Take the time to browse the Key West Brewfest Website to find out which events you want to take part in, which ones you need to purchase tickets for in advance and build your own BrewFest itinerary.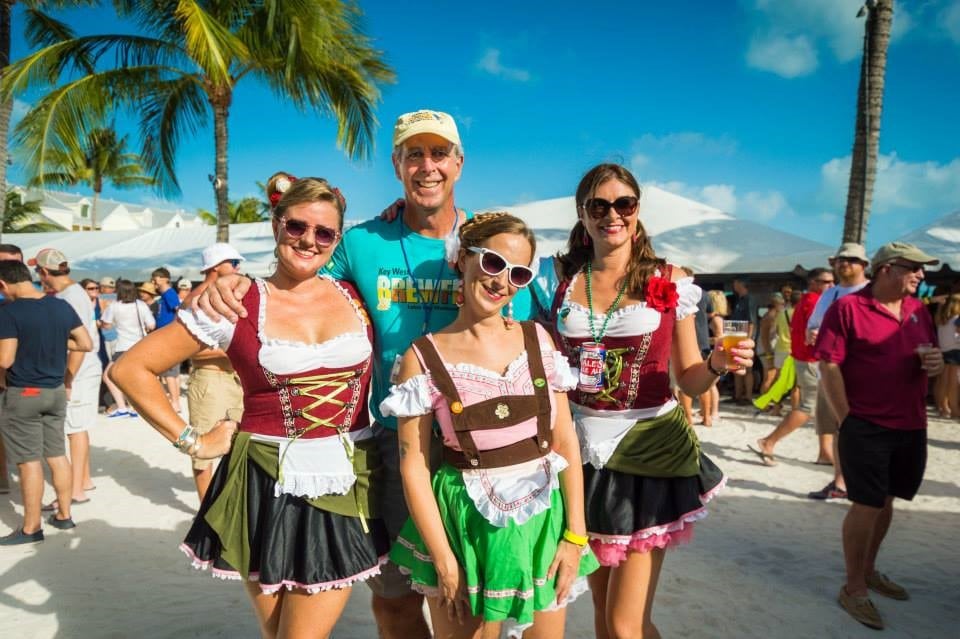 Purchase Tickets in Advance! 1500 tickets will be sold for the signature tasting event on Saturday. Word to the wise – purchase tickets in advance. In the last few years the event sold out in hours. General Admission Tickets are $40 and event starts at 5:00 pm. Purchase General Admission Tickets.
We asked Matt Babich, the Father of Key West BrewFest for his number one tip and here it is ~ "purchase the VIP Tickets in advance and go to all of them."
Spring for the VIP Tickets to the Signature Tasting Event. ONLY 400 VIP Tickets Available! VIP Tickets are $75 per person, must be purchased in advance and Includes: VIP admission at the Key West BrewFest Signature Tasting Festival from 3pm – 5pm: 2 hours of early access with passed appetizers from the Southernmost Beach Cafe and Key West BrewFest T-Shirt. Limited Number of Tickets Sold. Purchase VIP Tickets Today.
If you want to attend the Beer Dinners, Brunches and Special Ticketed Events – purchase them in advance. We are repeating this message because we don't want you to miss out!
We also recommend you visit the Key West BrewFest Hospitality Suite located at Southernmost Beach Resort. Opens Friday, August 31st from 10am – 5pm and Saturday, September 1st from 10am – 2pm.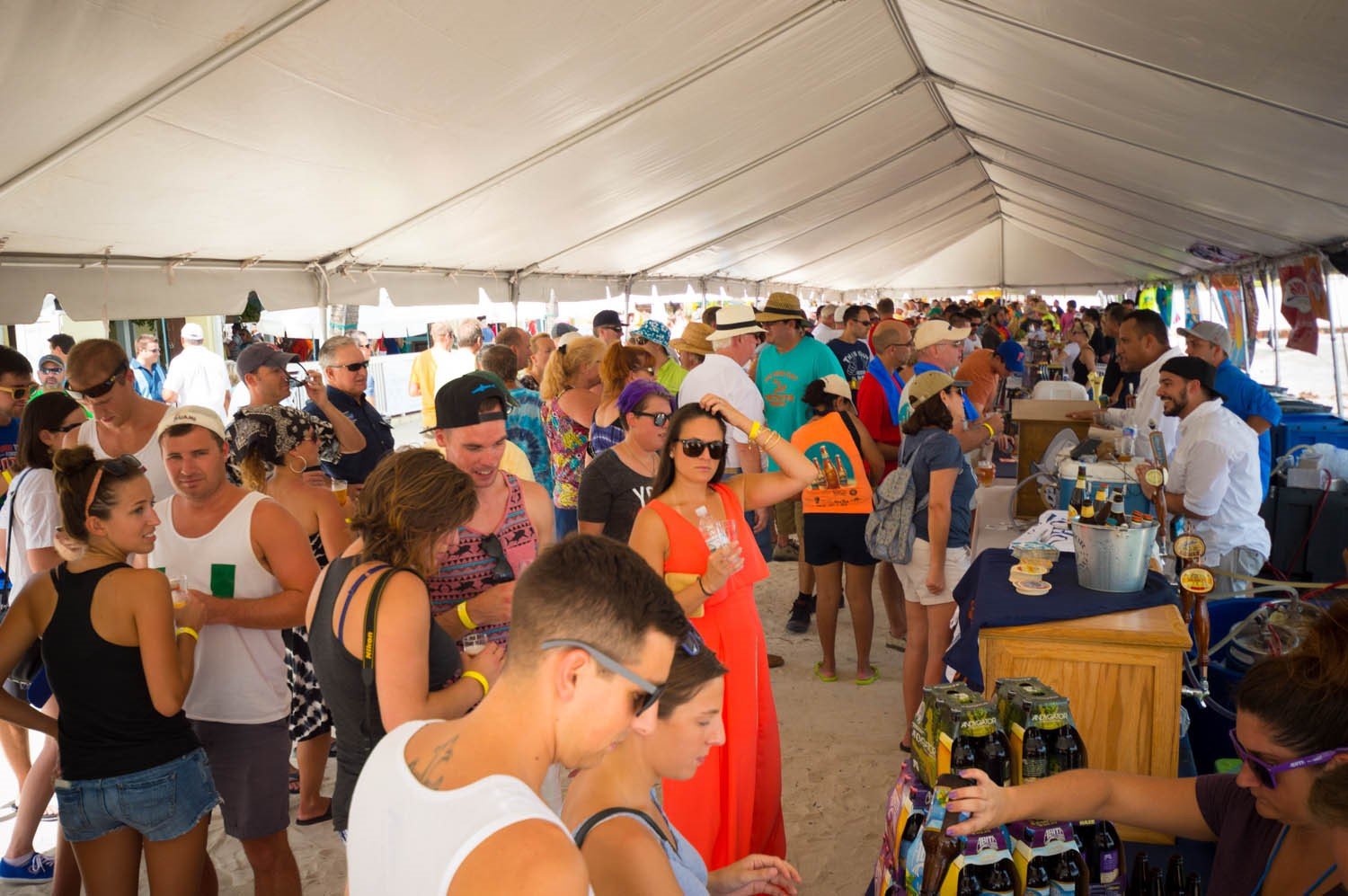 Taste New Beers
We asked Megan Coccitto, Daughter of Key West BrewFest what tips she'd like to share with our readers – "try the beers that you never had before to get the most out of the day." Key West Brewfest is the perfect event to learn about new beers so take time to talk to the vendors to learn about the beers and inspiration behind them. View the Beers.
Get there early. No matter what event you are going to attend it is a good idea to get there a little early so you can make sure to get prime seating at one of the many events taking place during Brewfest.
Stay Hydrated & Pace Yourself Not just because it's hot, but we want to make sure you stay hydrated drink water in between those tastings. There will be close to 200 beers featured during the festival. Enough said.
Explore the Island Events
Pool Parties, Dodge Ball, Poker Run, Beer Dinners and Brunches, and so much more. Attending the events spread out across the island gives you the opportunity to taste more than beer, it gives you a taste of island life in the Keys. There will even be dancing in the streets – join in on the fun as Water Seed leads a high-stepping, New Orleans style second-line, down Duval Street from the Signature Tasting Brewfest Event.
Here are just a few of the pool parties and new events scheduled:
August 30th 1pm-4pm: Estrella Galicia Pool Party at Marker Waterfront Resort featuring DJ Chaka, beer specials, tapas, Jenga competition and giveaways.
3pm – 6pm First annual Key West BrewFest Dodgeball Tournament at 24 North Hotel
August 31st 1pm- 4pm: Keybilly Island Ale Pool Party at the Marker Waterfront Resort. Enjoy tunes from DJ Chaka, giveaways from Keybilly Island Ale, and drink specials all afternoon.
1pm – 4pm: Come party with the Islamorada Brewing Company crew. DJ, games, and giveaways all afternoon long. Islamorada Beer Company tap takeover will be at the Pineapple Pool. Beat the heat and stay cool at Southernmost Beach Resort's Pineapple Pool1319 Duval Street.
5pm – 8pm: South Beach Brew Company Pool Party at the Marker Waterfront Resort. Giveaways, DJ and drink specials all evening long.
September 2nd 12pm – 7pm: Lagunitas Pool Party at Southernmost Beach Resort Pineapple Pool Cool off and ease into the evening at the Pineapple Pool as the sun sets on this year's Key West Craft Beer Week. Continue to enjoy Live Beer, Fresh Music and Good eats. A VIP area to benefit the Key West Reef Relief foundation will also be available. 1pm- 4pm: Kona Pool Party at The Marker Waterfront Resort , at 200 William Street, featuring tunes by DJ Jimmy. $20 buys you a plate full of pig roast and a draft Kona beer.
View the complete Key West Brewfest Events on the Key West Brewfest Facebook Page.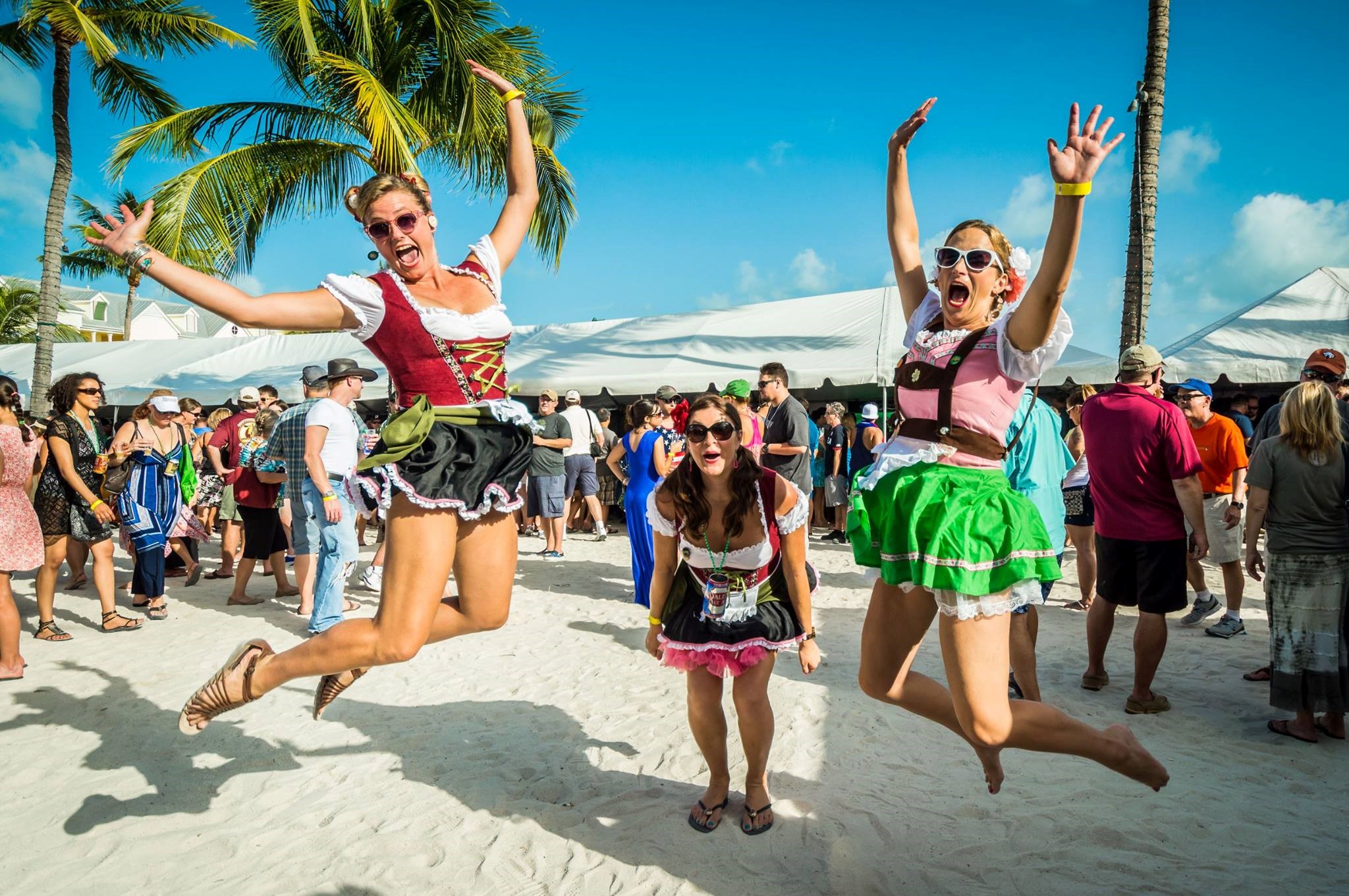 Have Fun!
No drinking and driving. Walk, Get an Uber or Get Designated Driver.
No texting while drunk (trust us, you don't want to do that)
Plato once said, "He was a wise man who invented beer" and we could not agree more and want to add "he was a wise man who invented Key West BrewFest" – thank you, Matt Babich, for bringing Key West BrewFest to life!
Key West Brewfest August 30 – September 3, 2018. #keywestbrewfest #somolife
Sign up for exclusive offers – direct to your inbox!