Top Kid-Friendly Things To Do In Key West
Top Kid-Friendly Things To Do In Key West
Are you planning a family summer vacation and in search mode for fun, kid-friendly things to do in Key West?  Look no further because we've put together a list of the kid-approved activities and adventures everyone will enjoy. It's family vacation time so let's go sightseeing, meet some colorful Key West characters, build sandcastles, have a play date at sea, and start creating the best vacation ever in paradise.  Your little (and big) ones will thank you!  Here's your guide to family fun and a few of our favorite things to do in Key West. 
All Aboard the Conch Train
Tour the island on The World Famous Conch Tour Train, a 75-minute sightseeing adventure with the best guides to inform you, keep you engaged and thoroughly entertained.  This tour is a great way to learn the history, see the sights, and decide where to spend your time afterward.

Highly recommend this! This was a really fun way to explore Key West and learn a little history about the place. We saw a lot of things we hadn't noticed before, and my two-year-old loved riding on the train! ~ Melody Ramos via Facebook Review 
Learn more about the world-famous Conch Tour Train in Key West.
Shipwreck Museum and Aquarium
After the Conch Train experience, visit the Key West Shipwreck Museum and the Key West Aquarium.  
Discover the perils of the shipwrecking industry as you journey back in time to 1851. See how the rewards of this dangerous profession made Key West one of the richest cities in America. Artifacts and video presentations, as well as a 65-foot observation tower. 
The Aquarium features a wide variety of fish, including grouper, moray eels, barracuda, tropical fish, tarpon, parrotfish, and much, much more. In addition, expert guides explain the mysteries of the water surrounding the Florida Keys.
See all three and save! Purchase the Conch Tour Train, KW Aquarium, and Shipwreck Museum Package.
Visit the Butterfly Museum and Frolic with the Flamingos
The Key West Butterfly and Nature Conservatory is one of the island's most popular family-friendly attractions just steps from our resort!   What you'll find here is 5,000 sq. ft. of lush tropical gardens home to turtles, various species of fish, 23-25 different species of birds, and best of all 50-60 species of butterflies! The diverse number of butterfly species equals out a total of 1,000-1,500 free-flying butterflies.  Oh, we can't forget to mention our resident flamingos, Rhett and Scarlett.
Get the VIP Treatment 
Every Wednesday, we offer our guests A VIP Butterfly Tour,  exclusively for Southernmost Beach Resort guests –  a Conservatory Tour – $9 for adults and $7 for children.  Guests meet at the Pineapple Pool at 9:45 on Wednesday mornings.  If you're visiting mid-week, make sure to add this to your itinerary.   
The Key West Butterfly and Nature Conservatory

Open 9am-4:30pm
1316 Duval Street
Key West, Florida 33040
Key West Truman Waterfront Splash Park
For the little ones, head to Truman Waterfront Splash Park, where you'll find endless fun for kids and families—located at the foot of Southard Street on the way to Fort Zachary Taylor State Park.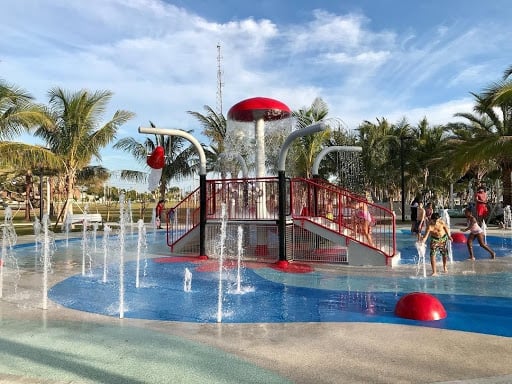 "5 stars for kids! One of the best playgrounds we have found around the world.  Massive splash pad and a large playground that is good for all ages of kids." ~ Brad Kosar, Google Review
Creating Memories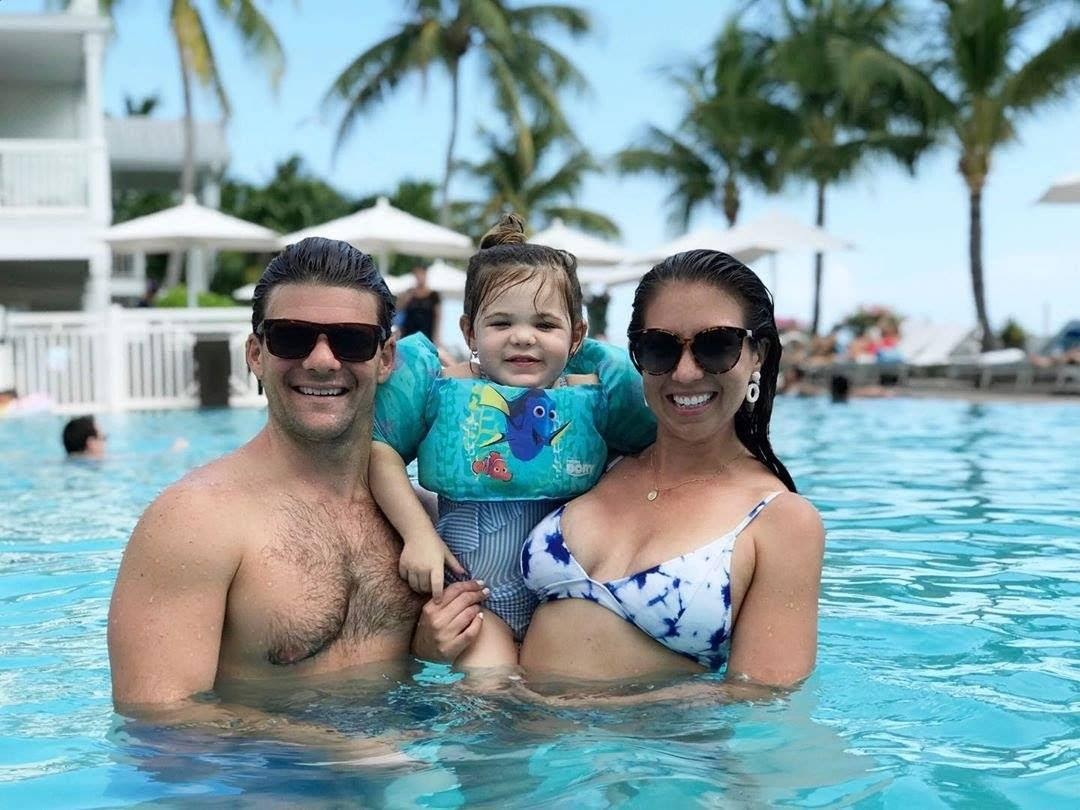 Enjoy a pool day filled with some splish-splashing and giggles wrapped in love and fill your days with joy. Photo credit: @daima_eldredge at Southernmost Beach Resort
Head to the Beach
Whether you plan on building sandcastles or dipping toes in the sand, it's time to hit the beach, grab a spot under the palms, and spend the afternoon soaking in the Southernmost sunshine, where you'll find Southernmost Beach Cafe and South Beach – steps from our beach resort.  
In addition to South Beach, we encourage you to visit Fort Zachary Taylor Historic Park (the locals call it Fort Zach), Higgs Beach, Smathers Beach, and Simonton Beach.
Go Fishing
Our friends at Fishmonster offer numerous fishing adventures, including Offshore Sportfishing, Light Tackle, Flats Skiff, Split Charters, and even an overnight trip to the Dry Tortugas.  A family outing and fishing trip is a great way to create those memorable fish tales, 'hey dad, look what I caught, 'remember when I caught my very first fish." 
Learn more about Fishmonster Charters and see what charter is the best fit for your family.
Plan The Ultimate Family Adventure at Sea
Wondering what that one day on the water looks like where everyone in the family is happy and has something to do?  Look no further because our friends at Fury Water Adventures have created that experience.  
You'll want to add FURY'S ULTIMATE ADVENTURE H2.0 to your bucket list.
It's the most popular way to spend the day, here's why: 
Check off all your bucket list goals on this action-packed trip. The Ultimate Adventure H2.0 has everything you can do on the water, including reef snorkeling, parasailing, jet skiing, a banana boat ride and Key West's largest ocean water park! If you are looking for a play date at sea that keeps everyone in the family happy – this is it!  Included in this excursion are breakfast, lunch, and unlimited refreshments. 
Here's what Teri from Great Falls, VA had to say about the Ultimate Adventure on TripAdvisor, 
Best all-day boat adventure
"We booked the ultimate adventure for the 3rd time and it did not disappoint. The staff was fun, friendly and courteous. We did 5 different activities (snorkeling, jet ski, parasail, water park and banana boat). All were fantastic. There was good music, food and drinks to make the perfect day. I highly recommend Fury and ultimate adventure."
Learn more about Fury's Ultimate Adventure H2.0. 
Celebrate at Sunset 
Sunset celebration at Mallory Square is a must-do and must-see experience.  It's a combination of what makes this place so very special – it's fun, quirky, magical, and the best place to see the sunset! 
Linda W. from Clifton, NJ, had this to say about Sunset Celebration at Mallory Square on TripAdvisor, "Entertainment everywhere, plus a gorgeous view of the setting sun. Strolling couples and families abound – all enjoying the beautiful ambiance."
What to expect: there will be street performers, magicians, jugglers, clowns, Will Soto, the tightrope walker extraordinaire, sword swallowers, artists, Dominique and his flying house cats, food vendors, and so much more.
When: Sunset Celebration festivities at Mallory Square begin two hours before Sunset.
Where: Mallory Square, 400 Wall Street, Key West
Everything you need to know about Sunset Celebration at Mallory Square, including what time the sun sets, can be found here. 
"We didn't realize we were making memories, we just knew we were having fun." — Winnie the Pooh.
Create the family vacation experience that has everyone talking, sharing, and always wanting to vacation together!  #somolife
Sign up for exclusive offers – direct to your inbox!