What's Happening at Fantasy Fest 2021?
All A Daze For A Holiday | Oct. 22nd – 31st | Key West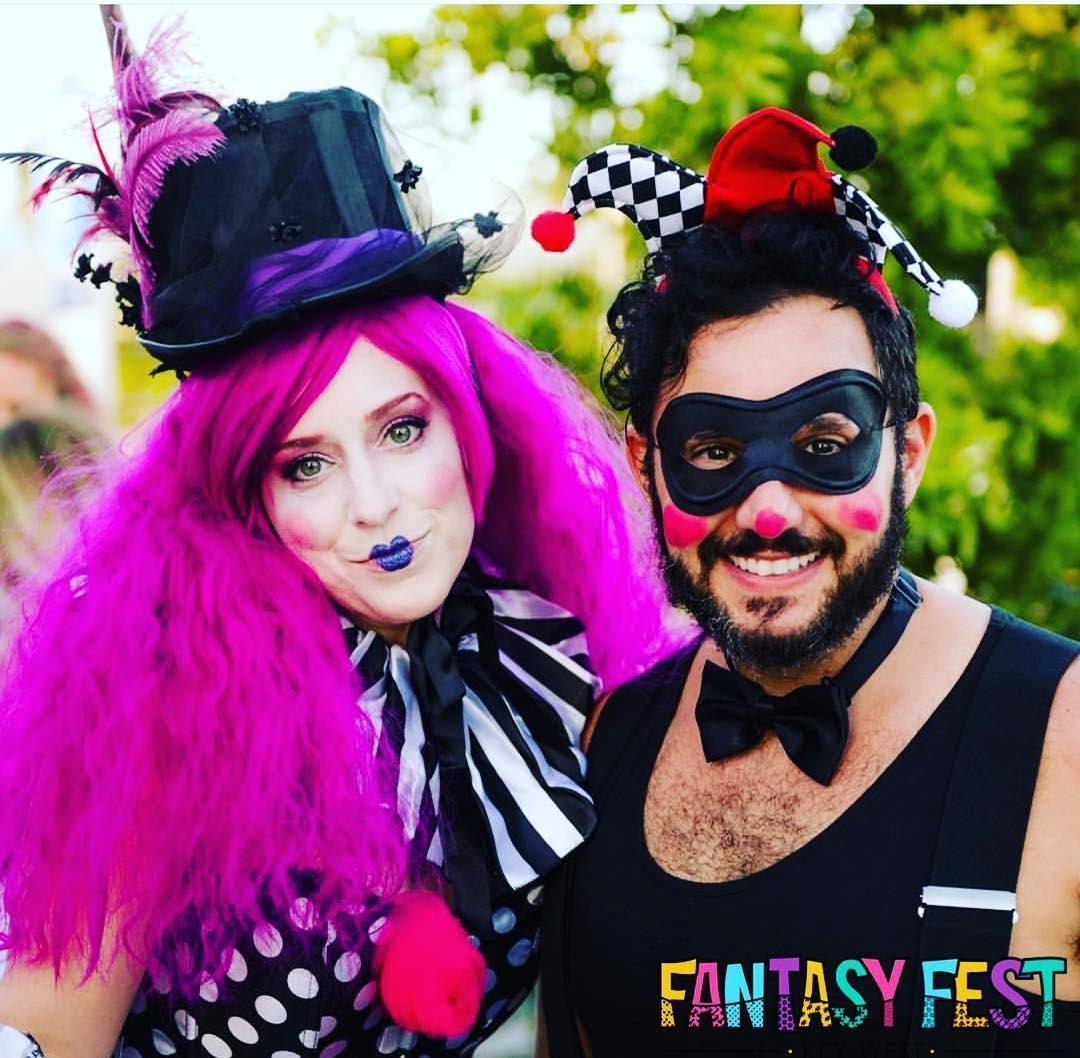 Photo credit:
@susannahamanda
We can't wait to welcome fun-loving revelers from around the globe to paradise for ten days of creative costumes, parties, libations, and so much excitement!  While Fantasy Fest will look a little different this year, please know it's NOT canceled! Due to Covid, some major events will not occur, like the Zombie Bike Ride, Masquerade March, and the Fantasy Fest Parade.  The good news is there are many events hosted around our beautiful island at many of your favorite venues. Let's find out what's happening during Fantasy Fest 2021; All A Daze for A Holiday.
Your Favorite Fantasy Fest Parties Return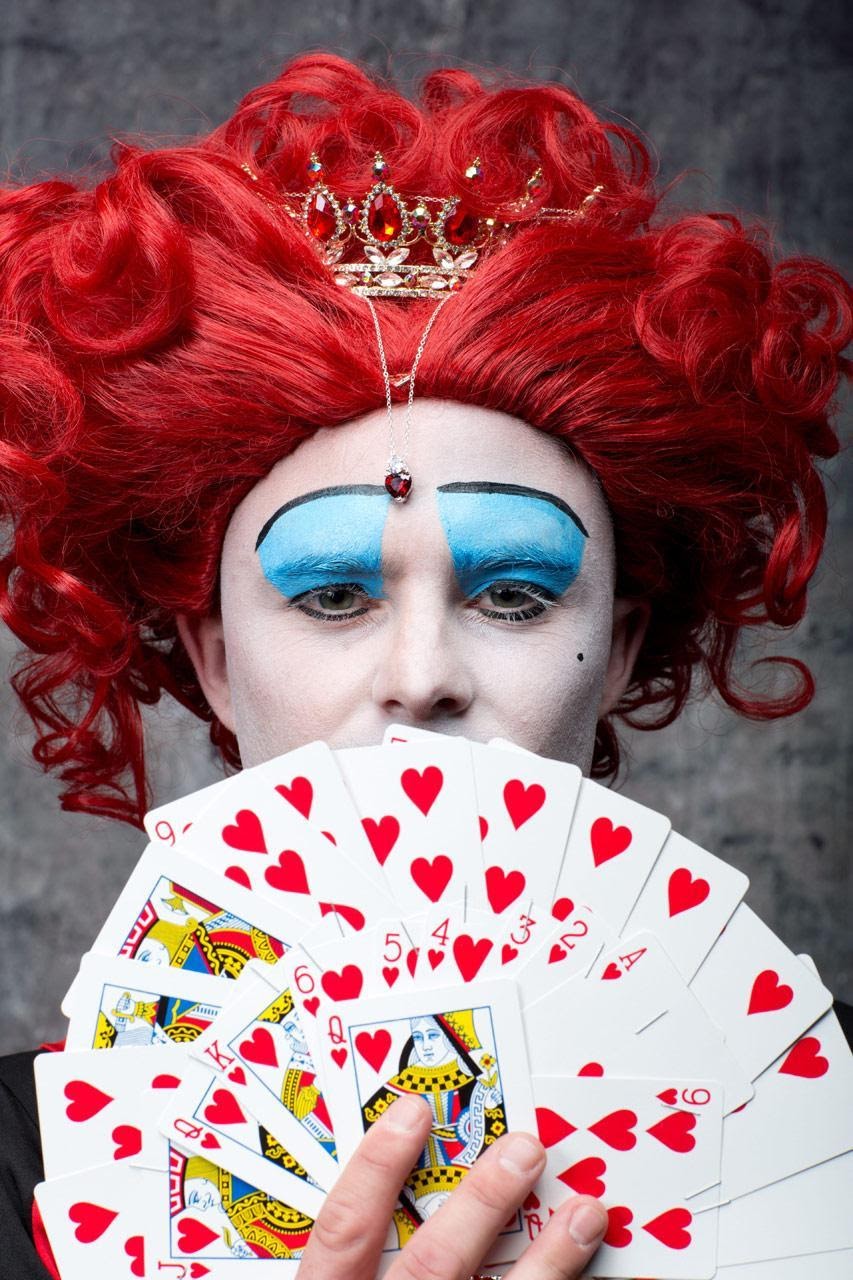 Photo credit: Fantasy Fest
In case you didn't know, there is a themed event nightly. Here are some of your favorites:
MONDAY  – HEROES AND VILLAINS RUN/WALK 5K followed by SLOPPY JOE'S COMIC BOOK CAPE-ERS  
TUESDAY – CAPT. TONY'S PARTY IN PLAID 
WEDNESDAY – WHARFSTOCK AT THE SCHOONER WHARF BAR and FOGARTY'S RED PARTY at Fogarty's 
THURSDAY – 6th ANNUAL WHITE PARTY at Durty Harry's and SLOPPY JOE'S 42nd ANNUAL TOGA PARTY and there's also Fat Tuesday's Pink Party and Irish Kevin's Annual 80's party 
FRIDAY – 20TH ANNUAL LIVING ART EXPO at Sunset Pier  
View the complete 2021 Schedule of Events. 
Crazy fun with a good dose of childlike play and lots of "characters" in the cast! And some light drinking is always possible…..good times…lots of people having a great time in a great place. Love Key West and Fantasy Fest! ~ Ray DeBerge
Mark Your Calendar | #somolife #lovethemarker
Here's what's happening at our Key West Beach Resort and our sister property at The Marker Key West Harbor Resort.  Join us for pool parties, live music, a concert on the beach, and a hangover party to celebrate another successful Fantasy Fest – don't worry, this party doesn't start till 2 pm. 
ELECTRO LASER NIGHT POOL PARTY AT SOUTHERNMOST BEACH RESORT
Tuesday, October 26th, 7 pm – 10 pm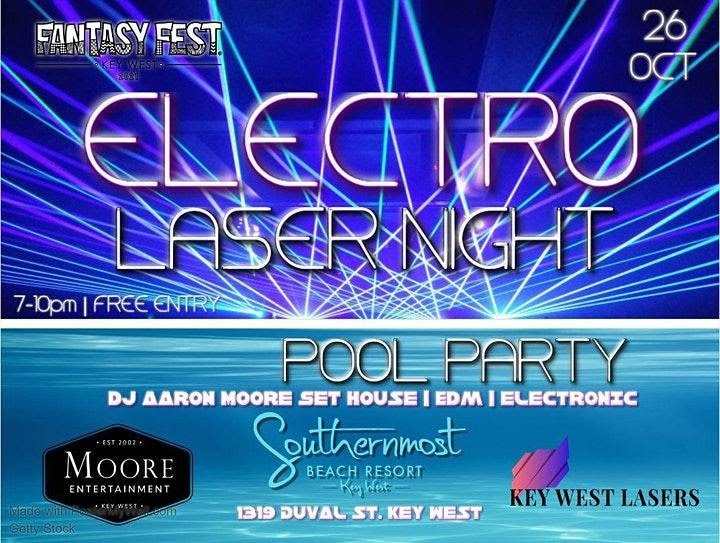 What a way to kick off your 2021 Fantasy Fest! DJ Aaron Moore and Key West Lasers will put on a show that you won't forget. Dress in your favorite rave gear and get ready to dance the night away, under the stars and synced lasers! Tuesday,10/26, 7-10pm. Southernmost Beach Resort, 1319 Duval St.7-10 pm FREE ENTRY! Reserve your space here.
PATRICK & THE SWAYZEES CONCERT & POOL PARTY!
Wednesday, October 27th, 1 pm – 4 pm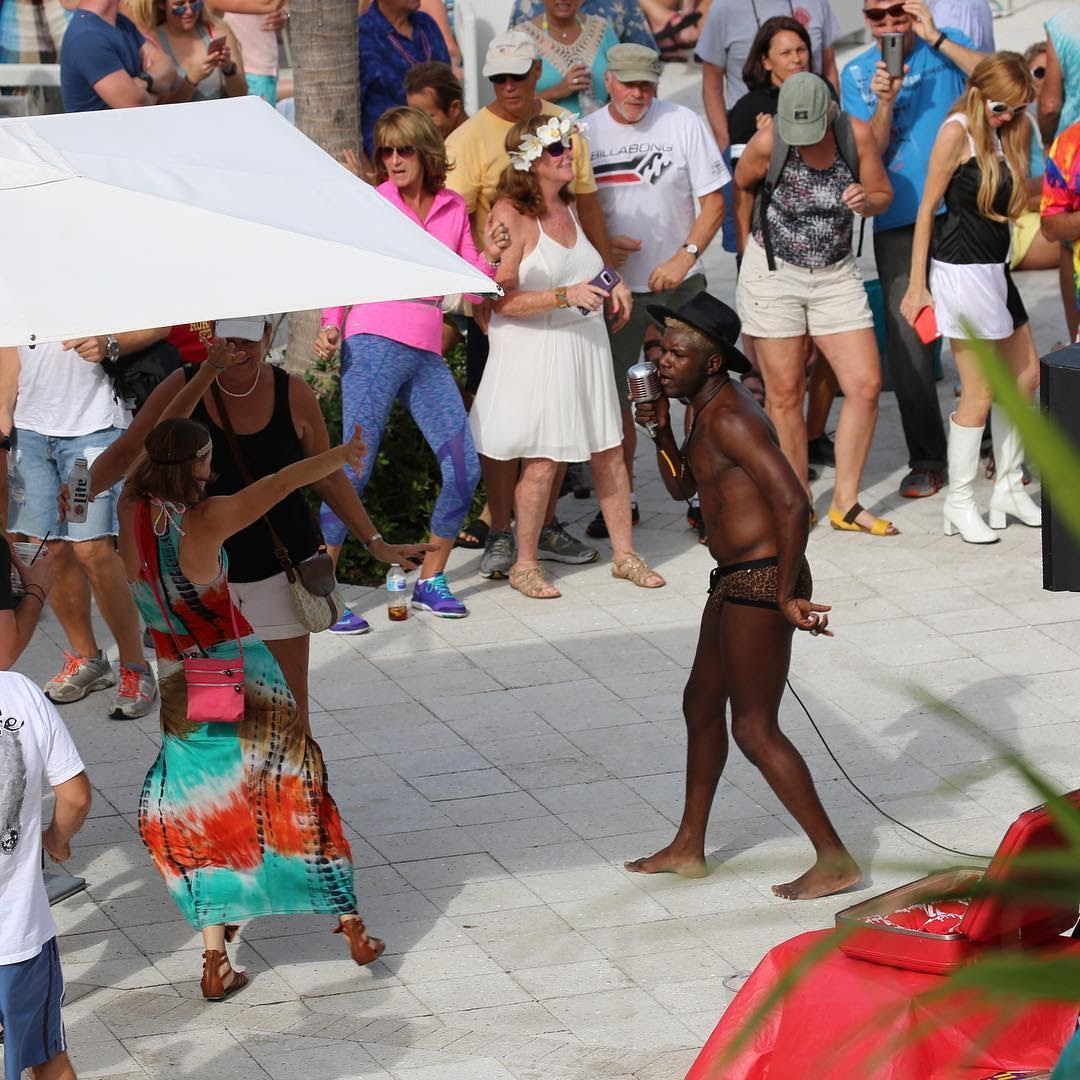 We love PATRICK & THE SWAYZEES!!!! Head over to The Marker Key West Harbor Resort for a poolside party of the week! Bring your favorite swimsuit and cool off in one of our amazing pools while you rock out to the eclectic music performance.  The Marker Key West Harbor Resort, 200 William St. FREE!
!SUENALO! LIVE AT THE SOUTHERNMOST BEACH RESORT
Saturday, October 30th, 1 pm – 4 pm – Live from the Sand Bar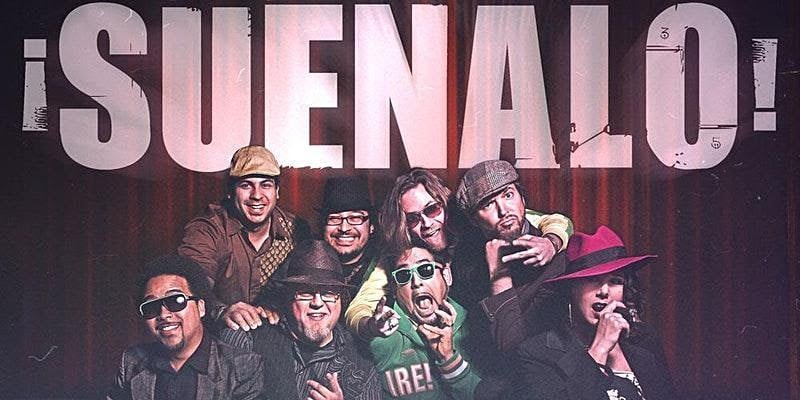 TOES IN THE SAND & LIVE ON THE BEACH featuring SUÉNALO, an amazing, 7-piece Latin funk band from Miami. Named by the Miami New Times as one of Miami's "Best Latin Rock Bands of All Time!" Live from the Sand Bar. There will be a cash bar featuring Froze and Sangria by Cupcake Wines and Beso Del Sol and assorted beer, wine, and spirits. Southernmost Beach Resort, 1319 Duval St, 1-4 pm $25 – $60 Tickets available here.
HANGOVER REHAB POOL PARTY AT THE MARKER
Sunday, October 31st, 2pm – 5pm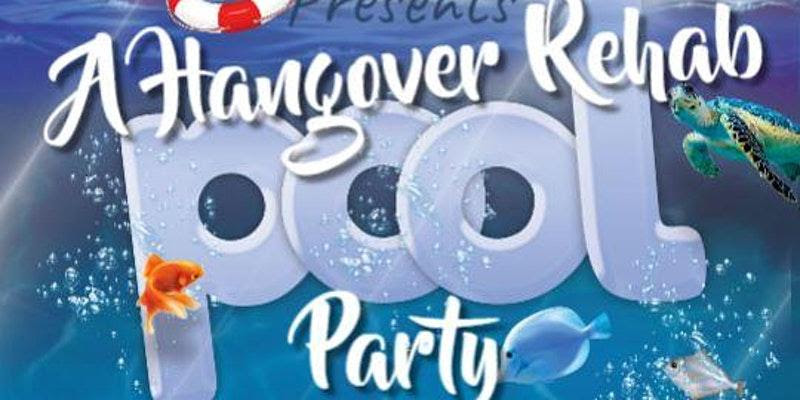 Are you feeling hungover after your long week of debauchery? Dulce Vida Tequila and Booze Bandage to the rescue! Our sister property, The Marker Key West Harbor Resort, will have plenty of food and drink specials, live music, along with free Booze Bandages for the first 50 guests to bring you back to life!  The Marker Key West Harbor Resort, 200 William St. 2-5 pm FREE! Reserve your space here.
We can't wait to welcome you to this year's Fantasy Festivities.  Please take time to visit the Fantasy Fest website to get the most up-to-date information and Covid-19 Safety and Protocols.  
Fantasy Fest is one of the world's best costume festivals. Add it to your travel bucket list and share your memories with us! #somolife 
Sign up for exclusive offers – direct to your inbox!