How to spend a day in Key West
When you only have time for extraordinary adventures
If you had one day to spend in Key West, what would you do?  That question appears quite frequently so we thought we would take time to answer.  Whether you have decided to spend one more day in Key West or just happen to have one day free to explore the island we've come up with a few things to do, places to visit and extraordinary adventures you might want to consider.
Start the day with breakfast at the beach
Start your day with breakfast at the beach at Southernmost Beach Cafè.  You want to fuel up and get ready for a day of exploring.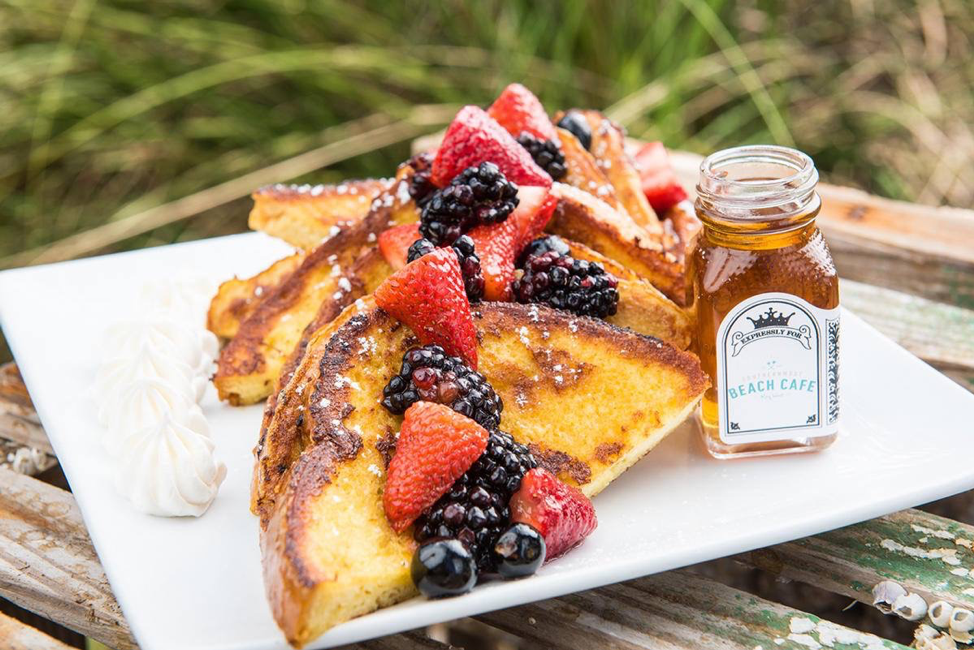 Walk This Way
After that fabulous breakfast with ocean views, take a stroll on Duval Street where you'll see some of our favorite restaurants, bars, shops and maybe even a few Key West characters along the way.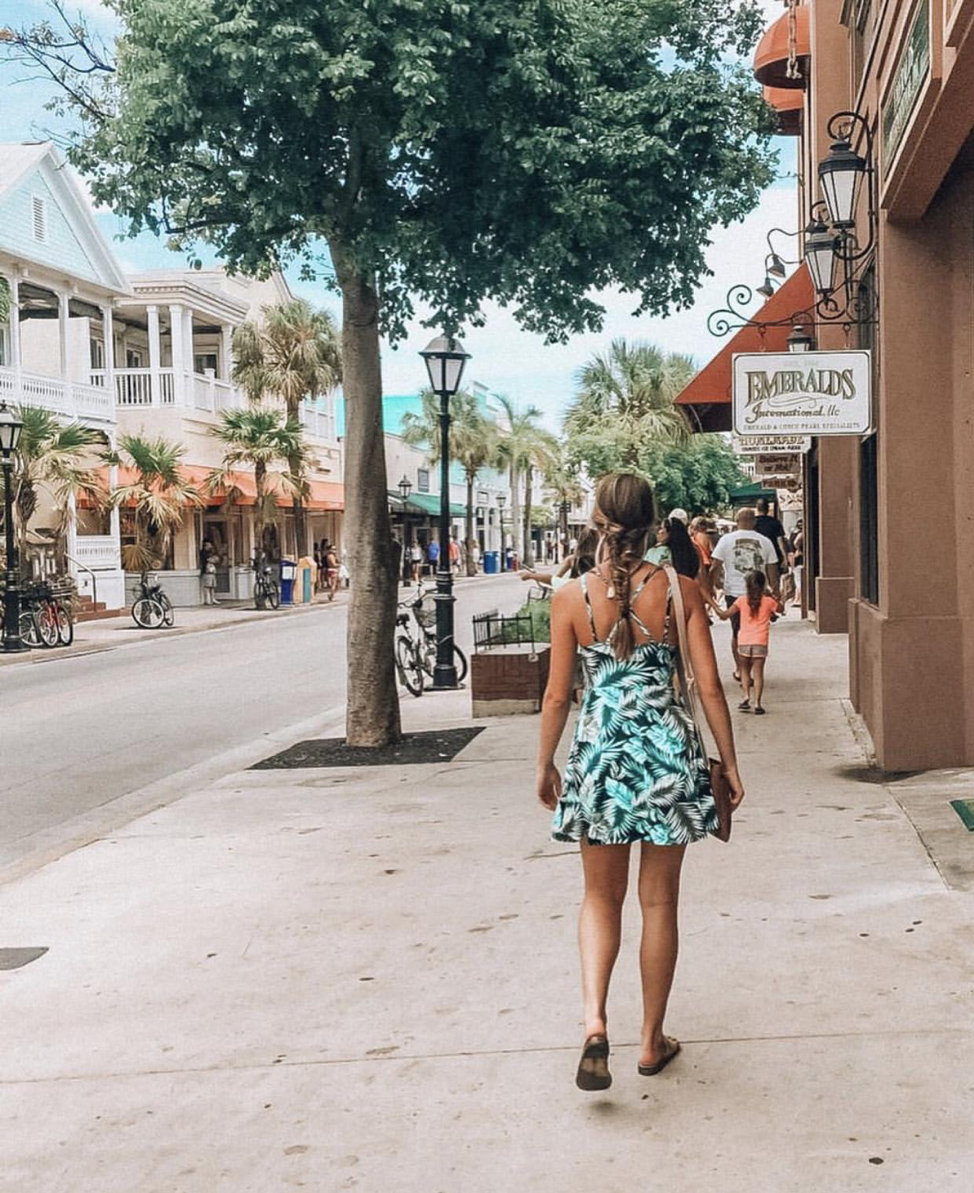 Photo credit: @teanseatravel on Instagram
Walk to Nearby Attractions from Southernmost Beach Resort
All of the attractions and must-see museums are not far from the resort.  The Key West Butterfly & Nature Conservatory, home of our favorite flamingos Rhett and Scarlett, is 2 minutes away from us and when you go off Duval to Whitehead Street, you'll find the Key West Lighthouse Museum,  Ernest Hemingway Home & Museum, and the Mel Fisher Maritime Museum.  You can see how everything is within walking distance to the resort.
Southernmost Point – (2-minute walk, 0.2 mi )
Key West Butterfly & Nature Conservatory (1-minute walk)
Key West Lighthouse Museum (3-minute walk, 0.3 mi )
Ernest Hemingway Home & Museum (3-minute walk, 0.3 mi )
Mallory Square and Key West Sunset Celebration (1.1 mi )
Fort Zachary Taylor Historic State Park & Beach (1.1 mi )
Harry S. Truman Little White House (1.1 mi )
Mel Fisher Maritime Museum (1.1 mi )
Key West Museum of Art & History at the Custom House (1.2 mi )
Key West Historic Seaport (1.2 mi )
Louie's Backyard ( 3-minute walk, 0.4 mi )
Papa's Pilar Rum Distillery, Hemingway Rum Company (1.0 mi )
Sloppy Joe's Bar (1.1 mi )
Green Parrot Bar (0.7 mi )
On your way back to the resort don't forget to get your picture taken at Southernmost Point.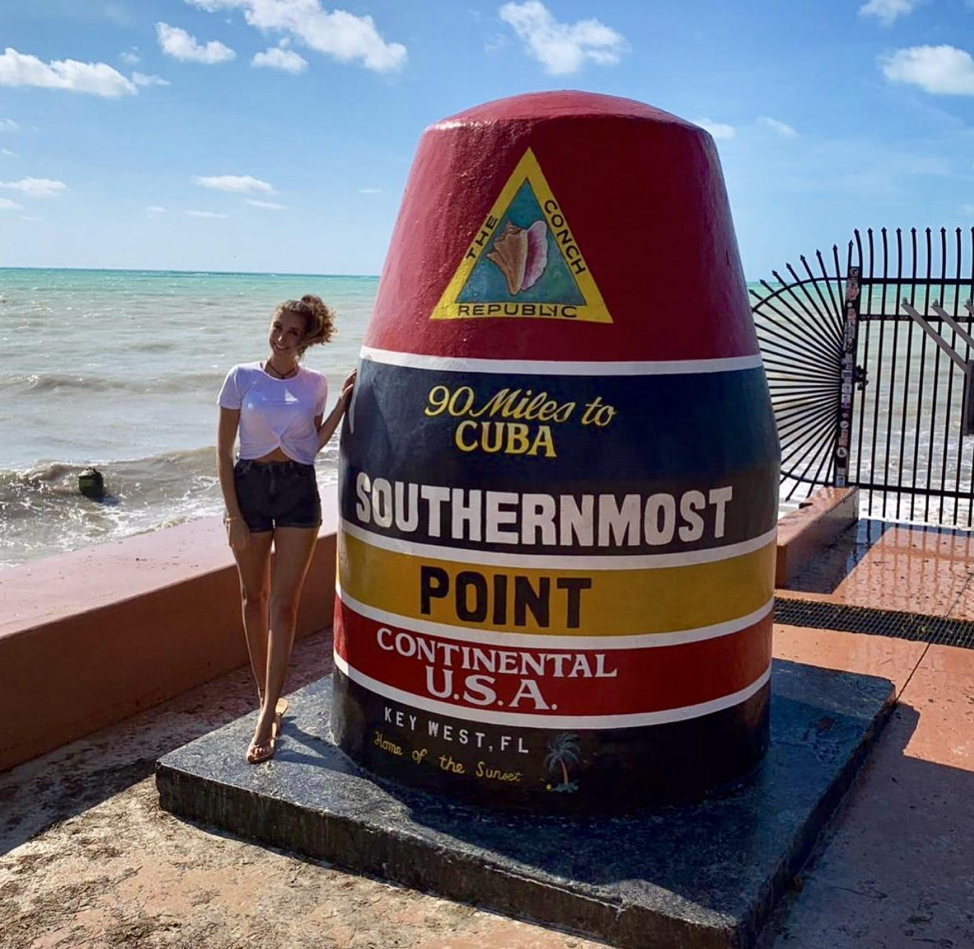 Photo credit: @whoiscesca on Instagram
Go Shopping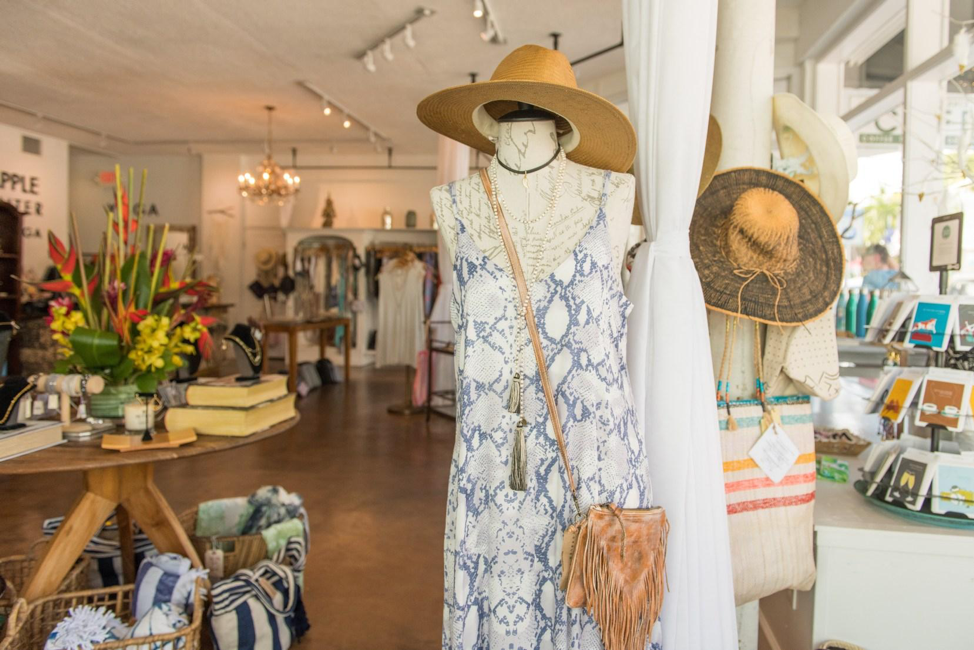 Photo credit: The Green Pineapple
The Green Pineapple Wellness Center
This is a unique Key West shopping experience. It's a boutique and wellness center located a few blocks from our beach resort on Duval Street.
It's an eco- chic-boutique with apparel, jewelry, accessories, and much more.  You will have the opportunity to also enjoy coffee, tea, wine, and desserts at the on-site Organic Cafe. Don't be surprised if you find yourself Sipping and Shopping…they encourage it!
This could be your one-stop-shop for just about everything!
The Green Pineapple Wellness Center
1130 Duval Street, Key West, FL  33040
Hours:  8:30 am – 8pm Mon-Sat | 8:30 am – 6pm -Sun
Visit the Website To Learn More
Visit The Dry Tortugas
If you have one day in Key West and wanted to do something extra special – take a day trip to the Dry Tortugas by seaplane or ferry.  Located almost 70-miles from Key West, the Fort at Dry Tortugas National Park overlooks gorgeous blue waters and breathtaking coral reefs.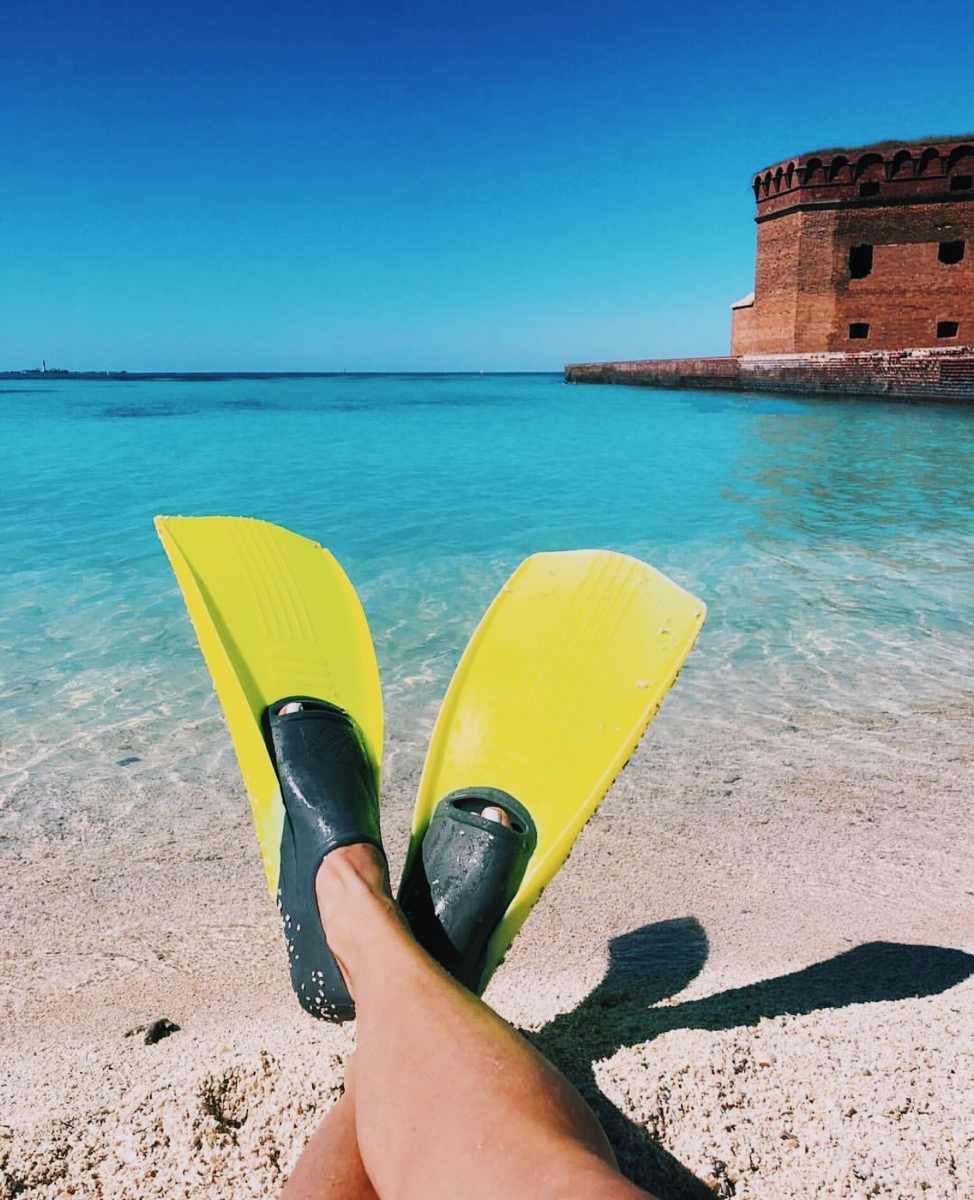 Photo credit: @kiras_joys | Yankee Freedom III Facebook Page
If you love snorkeling, then Dry Tortugas National Park offers some of the best snorkeling and skin diving in North America.  The shallow waters (5-15 feet) make snorkeling at the Dry Tortugas fun for everyone, and you never know what you'll see beneath the sea!
It's a full day experience if you take the ferry and if you take the seaplane, you'll take up ½ day. Spending a day here is an experience of a lifetime, so make sure to check it out.
How to Get There?
Take the Ferry from Key West to the Dry Tortugas National Park & Fort Jefferson aboard the Yankee Freedom III!
Take the Seaplane tours to Dry Tortugas & Fort Jefferson
Morning, Afternoon or Full Day Tours Available.
Key West Seaplane Adventures is the only Seaplane Service to Dry Tortugas National Park.  It's the fastest and most exciting way to reach these remote islands.  So if you have one day in Key West – this is a must-do!
Eat Key Lime Pie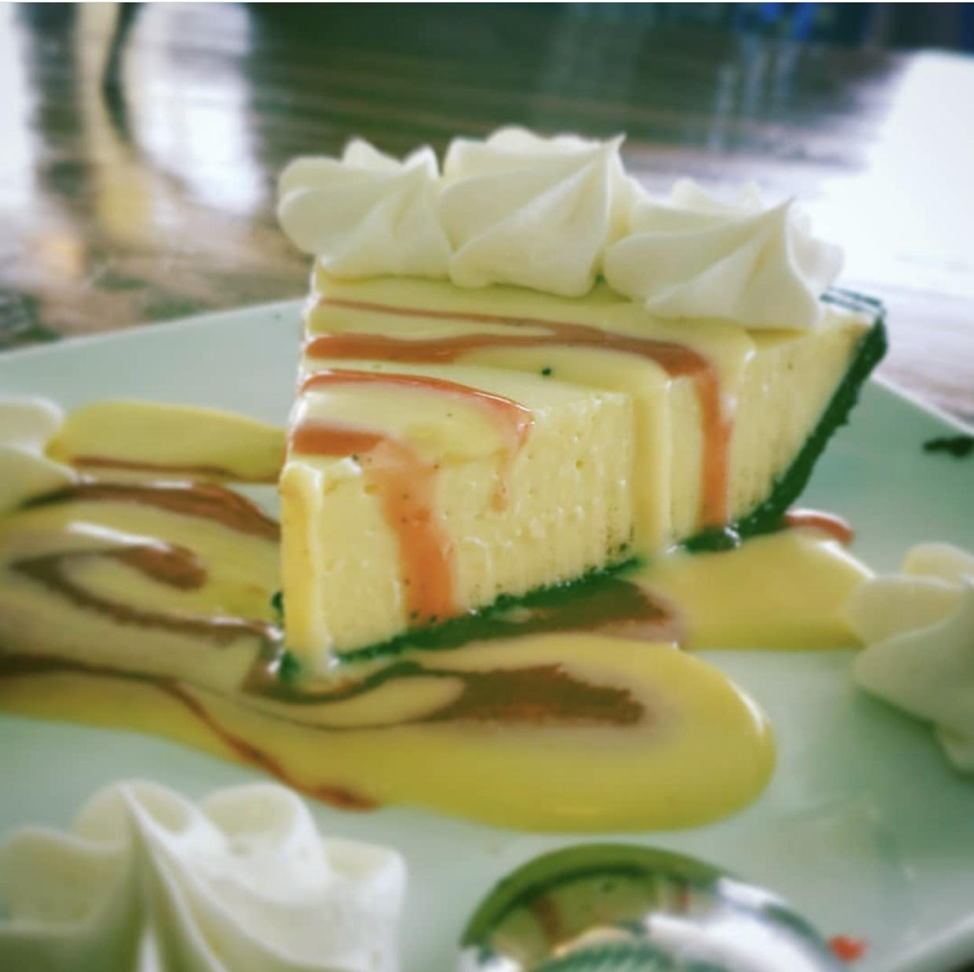 Photo Credit: mcm180 on Instagram
A friendly reminder to our visitors.  Save room for dessert and have a slice of Key Lime Pie during your stay.  Don't worry, you won't have trouble finding it as there is no shortage of Key Lime Pie in Key West.  Did you know we even have a Key Lime Festival, held in July,  to celebrate our favorite dessert?
Visit a bar and listen to live music
You'll want to visit one of our many bars and listen to some great music along the way.  Have a drink and tune into the music scene in paradise.  You never know who will show up at any time as some of our favorite artists also have a sweet spot for Key West.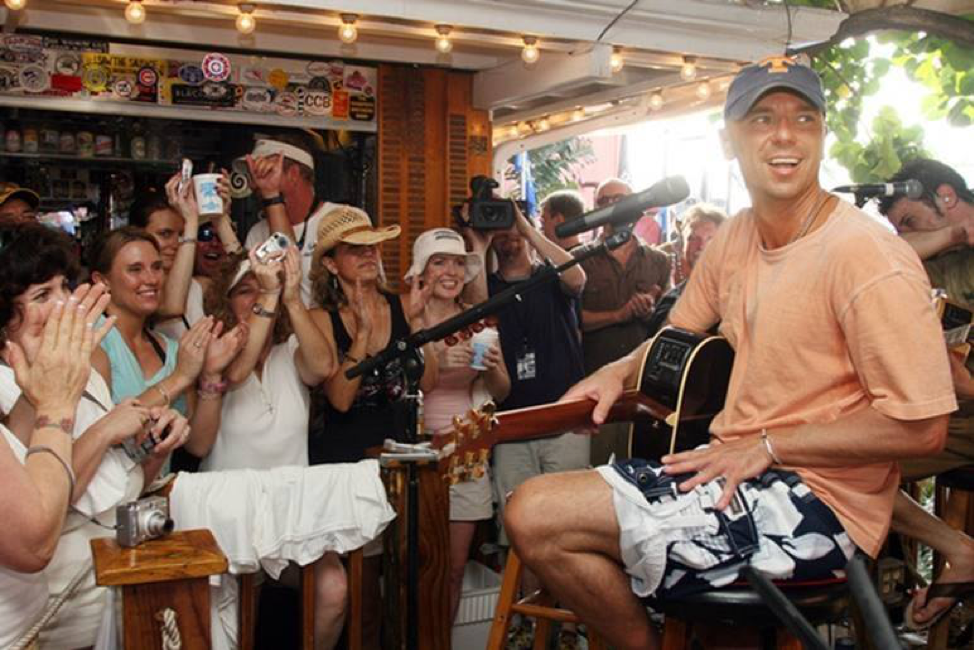 Photo credit:  Hogs Breath Saloon Facebook Page
Go to the Beach
This one is easy.  You don't have to go far to get to the beach (South Beach is steps from our resort) and as you know, beach days are the best days!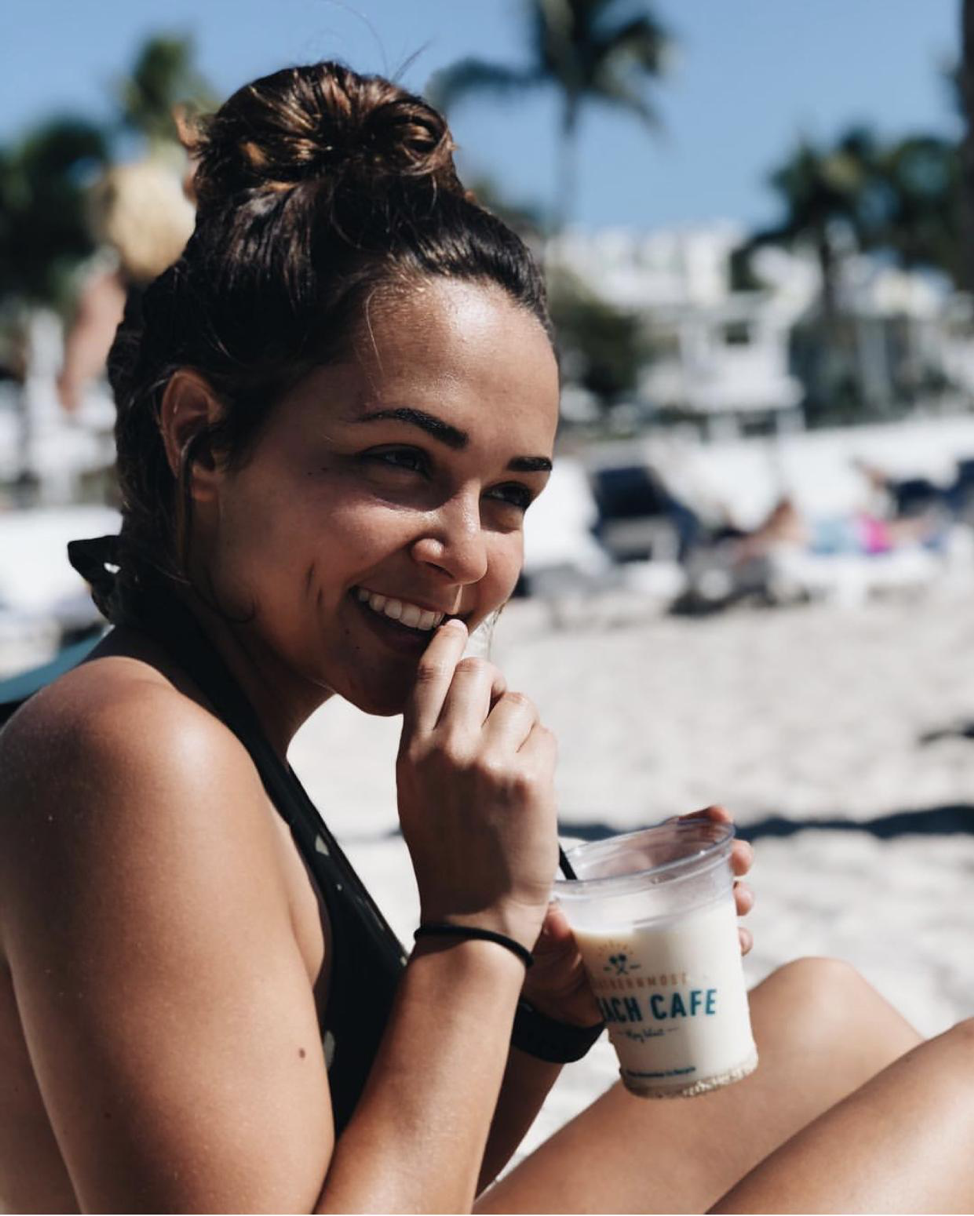 Photo Credit: @tanlifediaries
Get a Taste of Key West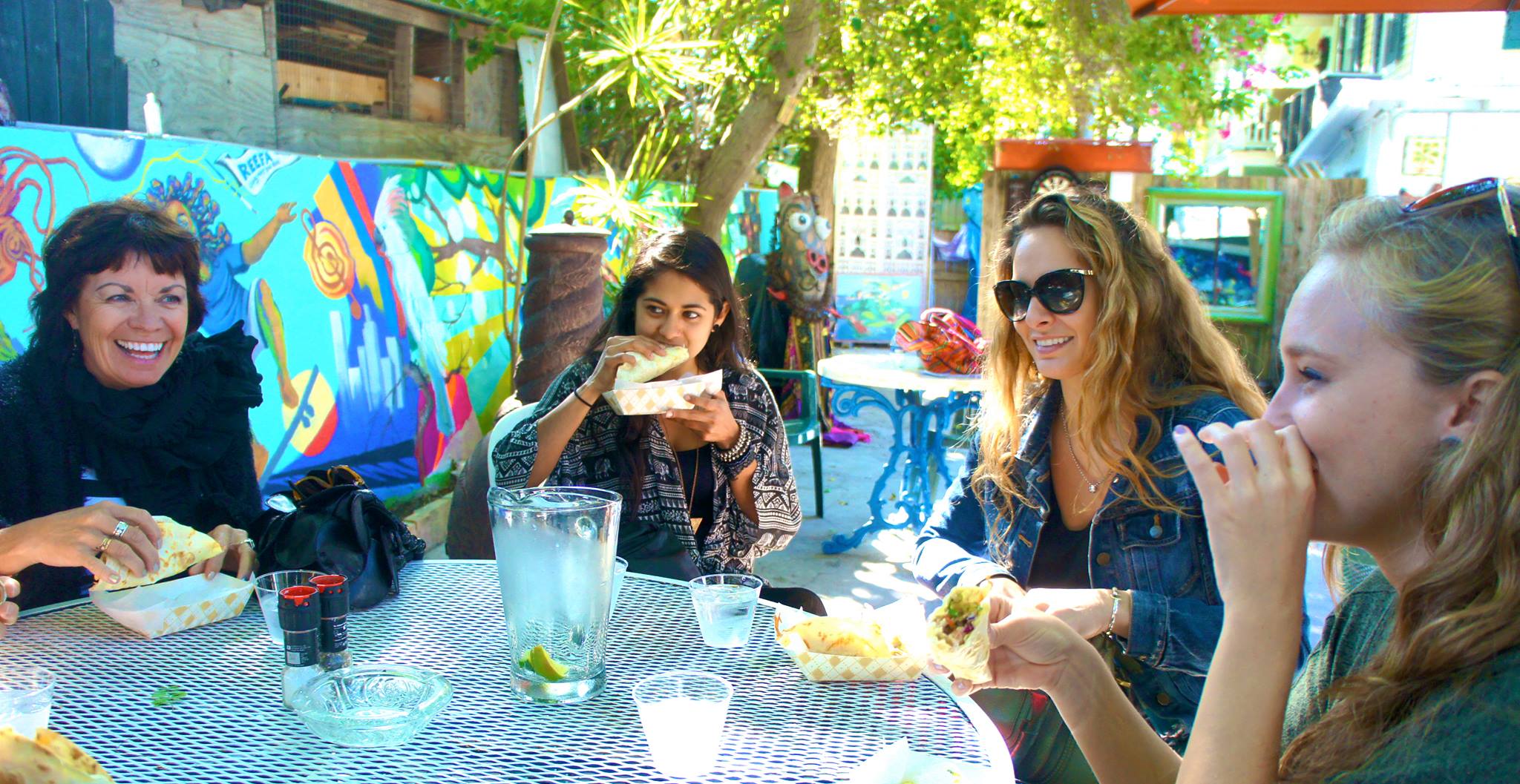 Photo credit: Key West Food Tours
Knowing you only have one day in Key West, we know you'll want to get in as much as you can. The Key West Food Tour is a 3 hour guided walking and eating tour where you can eat like a local while walking through old town Key West. It's a culinary adventure and an introduction to authentic Key West flavors. There are a few tours available: Southernmost Food Tasting & Cultural Walking Tour, Seafood Lover's Tasting & Cultural Walking Tour, and the Key West Bar Crawl – Cocktails. If you want to get a taste of Key West, this tour is for you.
Learn more about Key West Food Tours
Celebrate Sunset at Sea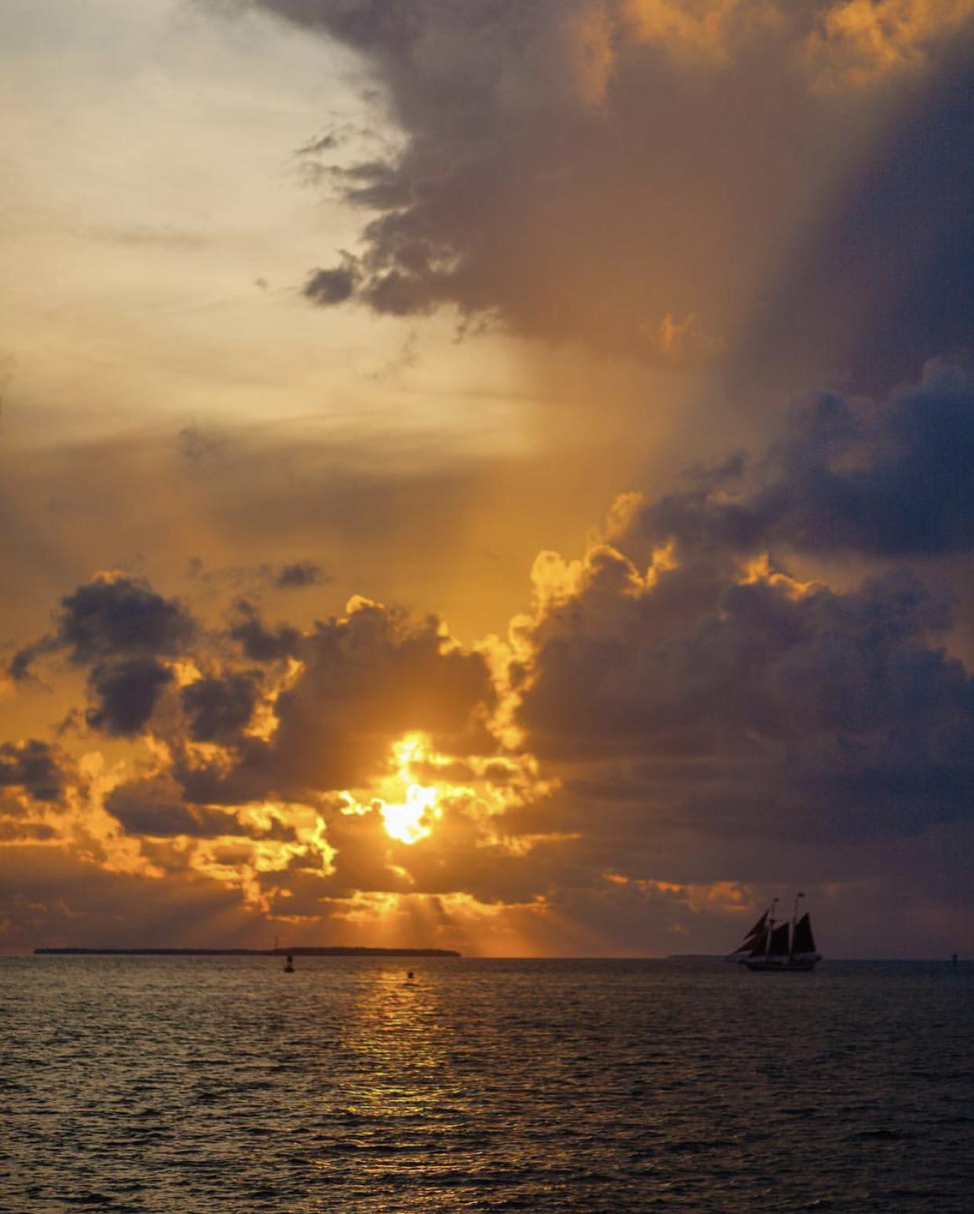 Photo credit: @olesyamarshall on Instagram
Let's go somewhere the sun kisses the ocean and set sail at sunset! The best way to end the day is aboard a sunset cruise. Our friends at Fury Adventures offer Sunset Combo Trips, and Danger Charters offer a Wind & Wine Sunset Sail. Both provide unique sunset sail experiences and they both offer amazing water adventures during the day too!
One day is not enough to get the full Key West island experience, but if you had to do it, we hope the recommendations above give you some ideas. Stay in touch and let us know how you would spend a day in Key West. #somolife
Sign up for exclusive offers – direct to your inbox!