Rainy Day Fun in Key West
Welcome to the laid-back island of Key West, where even a rainy day can't dampen our spirits. A little rain is another opportunity to embrace our island's unique charm and explore all it offers. From quaint art galleries and museums to funky boutiques and theaters, this island provides endless indoor activities to make the most of a rainy day in paradise. So get ready to immerse yourself in the vibrant culture, delicious cuisine, and endless fun – rain or shine; Key West is always ready to welcome you to paradise.  Here are some things to do if you get caught in the rain.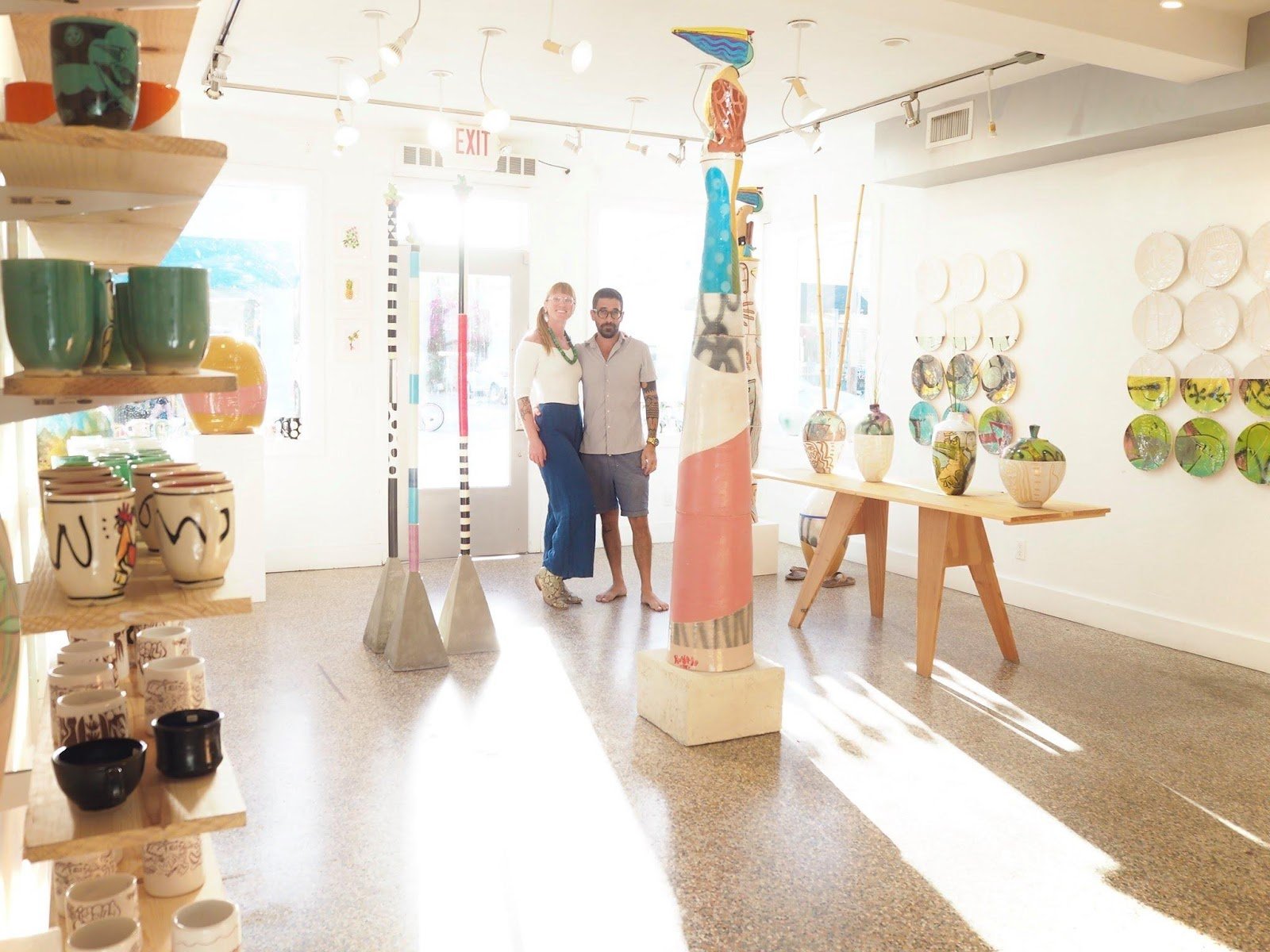 See the Art: Key West has many talented artists and unique art galleries. Take a break from the rain and explore the Key West Pottery and Art Gallery, showcasing stunning handmade pottery by local artist Adam Russell. This gallery is located on Duval Street and offers a wide selection of beautiful, unique pieces. (Photo credit Key West Pottery and Art Gallery)
Go Shopping: Rainy days are the perfect excuse to go shopping, and Key West has plenty of options. Explore the shops and boutiques across the island, like Vignette, Besame Mucho, and Hands On. These shops on and off Duval Street offer unique, stylish clothing, accessories and gifts. 
Catch a Movie: Take a break from the rain and catch a movie at the Tropic Cinema, Key West's nonprofit cinema showing a mix of new releases, independent films, and classic favorites in a cozy, art deco setting. Sip a cocktail or snack on some popcorn while you enjoy the show.
Step into History: Key West has a rich history, and there's no better way to discover it than by visiting the island's many historical sites. Explore the Ernest Hemingway Home and Museum, the Key West Lighthouse, the Harry S. Truman Little White House, the Audubon House and Tropical Gardens, the Mel Fisher Maritime Museum, and the Custom House Museum. Learn about the island's fascinating past and the famous figures who helped shape it.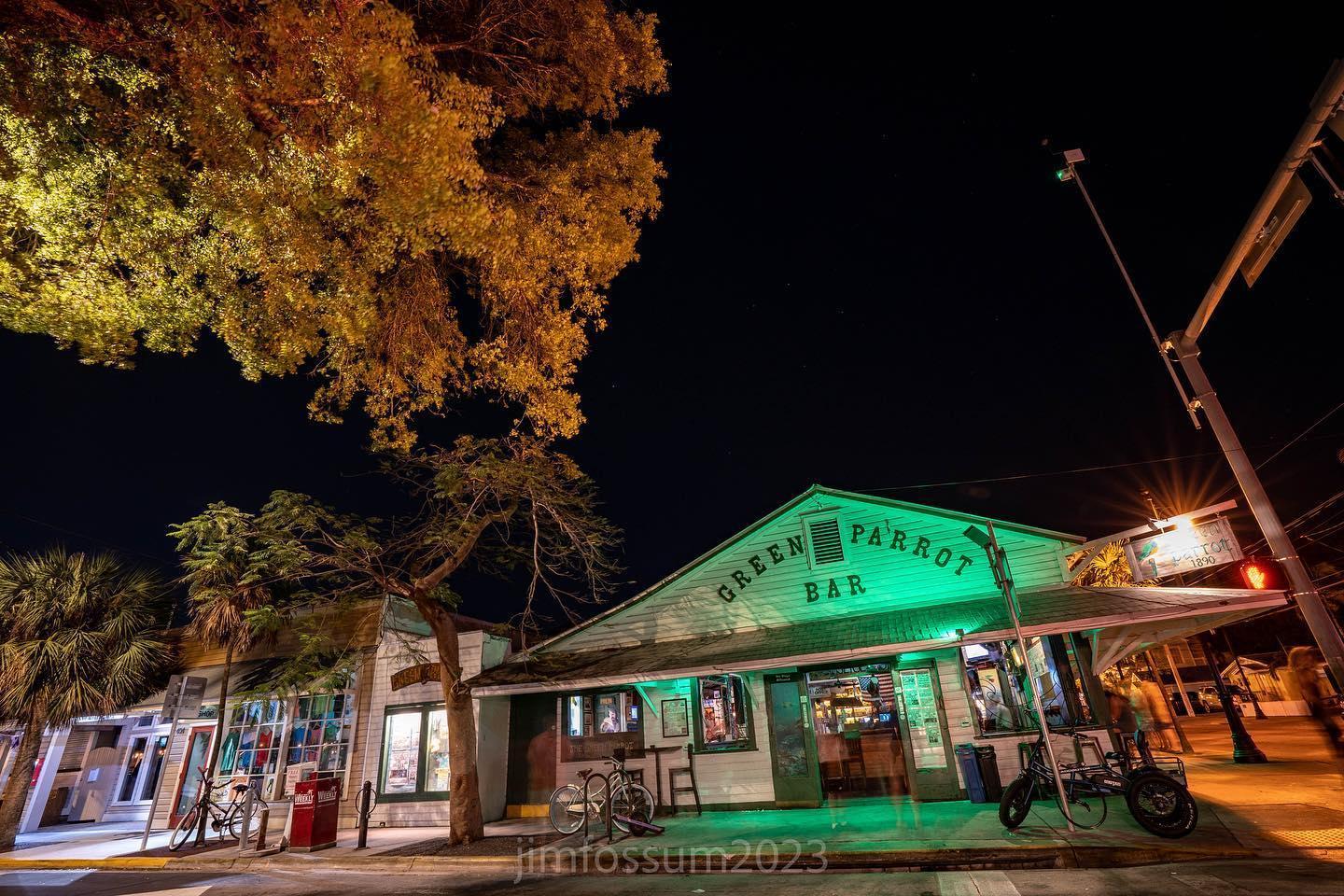 Enjoy the Live Music Scene, Iconic Bars and Watering Holes: A rainy day is a perfect opportunity to experience the live music scene. Head to Sloppy Joe's, Schooner Wharf Bar, and enjoy the music and cocktails. The Green Parrot, a beloved dive bar, has been a Key West fixture since the 1890s. (Photo credit: The Green Parrot) 
Get Up Close with Nature: Rain or shine, our neighbors at the Key West Butterfly and Nature Conservatory is a must-see attraction on the island. Step into this indoor sanctuary's magical world of fluttering wings and tropical blooms. Watch as butterflies flit and fly around you, landing on your shoulder or resting on a nearby flower. You'll also get to meet Rhett and Scarlett, our favorite flamingos—one of the top attractions on the island you don't want to miss out on.  
Tour the Island: Take a ride on the Conch Train or Trolley and explore the island's many sights and landmarks. It is a great way to see Key West and learn about its history and culture while staying dry.
Remember to indulge in delicious food and drinks at the Southernmost Beach Cafe. And when the rain clears up, head to the beach and enjoy the stunning ocean views. 
Rainy days in Key West may not be what you had in mind when planning your trip, but they can be just as fun and memorable. Explore, dance, shop, sip cocktails, sing in the rain, and enjoy all this beautiful island offers. #somolife 

Sign up for exclusive offers – direct to your inbox!