La Mer Dewey Luxury Ocean View
Like a Bed & Breakfast—but elevated.
Blending history with contemporary coastal décor, take in the magical atmosphere of Southernmost from the guest room of an elegantly restored, turn-of-the-century Victorian home featuring a king bed and vintage-inspired bathroom. Begin your day on our oceanfront terrace with a chef-prepared, gourmet continental breakfast. Explore the surrounding private gardens filled with lush greenery, a courtyard fountain, and stunning views of South Beach. Breathe in the salty ocean air from your balcony or take in a sunrise from the sand. Our Guest House staff will ensure your every need is met. From a personal welcome to special requests and daily turn-down service, your stay at the La Mer and Dewey House is an opportunity to experience an exclusive, adult-only retreat in paradise.
La Mer Dewey Luxury Ocean View 2
La Mer Dewey Luxury Ocean View 1
La Mer Dewey Luxury Ocean View
A Tropical Oasis
La Mer and  Dewey Luxury Ocean View guest rooms are located on the first and second floor of the La Mer House and Dewey House on South Street. View the map for exact location and property details. The layout, location, and view of rooms may vary slightly from the images. All rooms are non-smoking and adult only. Guest room size ranges from 250 to 400 square feet. For additional information on resort fees, please see our Hotel Policy page.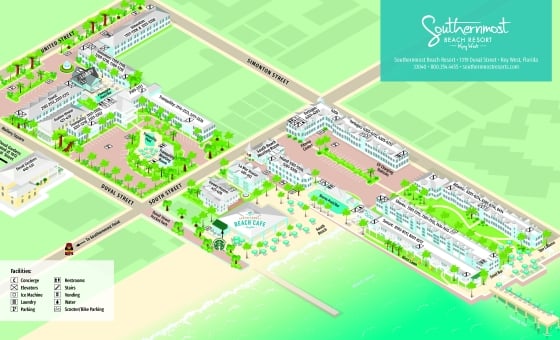 Sign up for exclusive offers – direct to your inbox!