La Mer Dewey Partial Ocean View Mini Suite
A Private Oasis
This romantic partial ocean view suite awaits you at the historic La Mer House & Dewey House,  a private oasis within the Southernmost Beach Resort. The Dewey House's oceanfront terrace provides a relaxing setting to start the day with scrumptious breakfast including freshly made quiche, delicious pastries, made-to-order daily chef specials, espressos, and cappuccinos. The suite is located on the second floor and offers a king bed, partial ocean views, private balcony, private bathroom, and daily turn down service.
La Mer Dewey Luxury Ocean View 2
La Mer Dewey Luxury Ocean View 1
La Mer Dewey Luxury Ocean View
A Tropical Oasis
La Mer and  Dewey Luxury Ocean View guest rooms are located on the first and second floor of the La Mer House and Dewey House on South Street. View the map for exact location and property details. The layout, location, and view of rooms may vary slightly from the images. All rooms are non-smoking and adult only. Guest room size ranges from 250 to 400 square feet. For additional information on resort fees, please see our Hotel Policy page.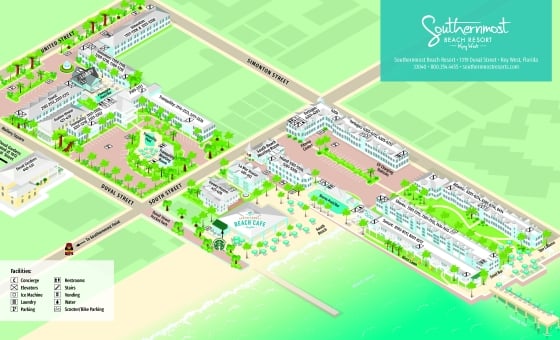 Sign up for exclusive offers – direct to your inbox!